Best Mountain Bike Derailleurs
Every rider knows that the quality of the derailleur can make or break the joy of riding. 
When looking for rear derailleurs, we are usually concerned with durability, performance, and price. This is also the case when looking for the best internal gear hubs.
The durability of derailleurs is usually dictated by the materials used to manufacture them. That's why more expensive derailleurs tend to be sturdier.
On the other hand, the quality of performance is influenced by both the material and the details of the derailleur. The finer the make of every small part of the derailleur, the better its performance will be.
Most of the highest-ranked rear derailleurs when it comes to performance in relation to price are SRAM and Shimano.
So, scroll down and let us take a look at the ten best mountain bike derailleurs in the market.
---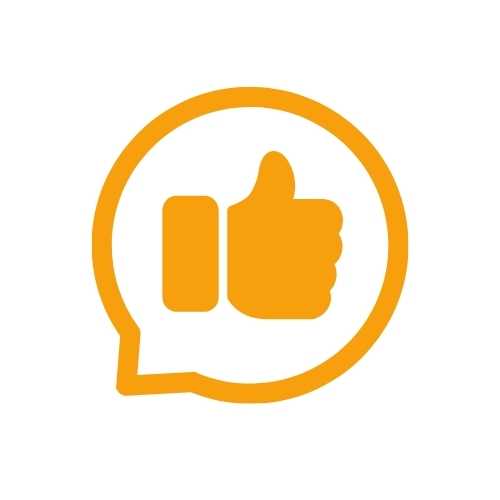 12,713
Customer Reviews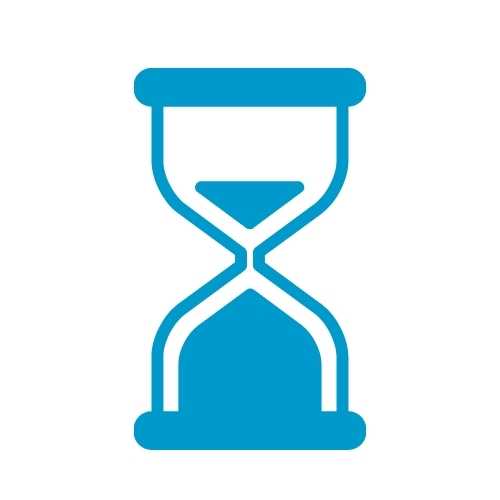 14
Testing Hours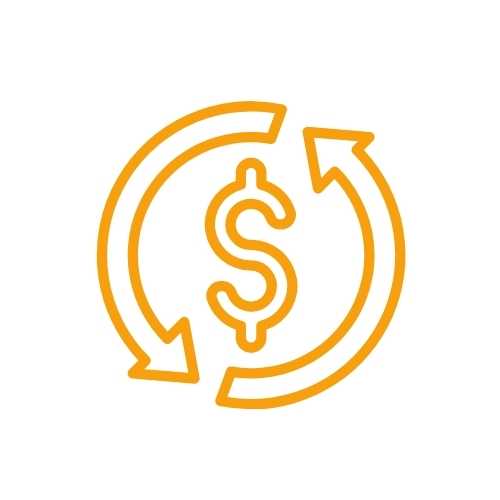 10
Tested Products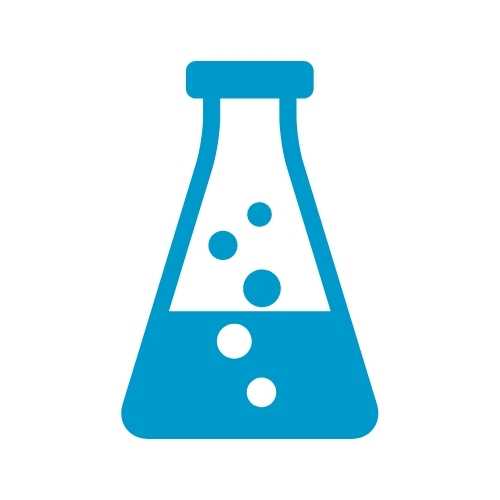 13
Sources Researched
---
10 of the Best Mountain Bike Derailleurs
---
KEY FEATURES
Direct Mount Rear Derailleur
Conventional/Standard Mount Attachment
10 Speeds
Largest Sprocket 36T
Smallest Sprocket 11T
Total Capacity of 43T
Maximum Front Capacity 22T
Pulley Teeth 11T
SGS Pulley Cage
Sealed Bearing
Stabilizer Switch to reduce chain slap
Light, simple, precise, reliable, and durable. These five words summarize the qualities of the Shimano XT RD-M786 Shadow Plus rear derailleur.
This derailleur exemplifies the term "smooth shifting." With the new clutch system introduced by Shimano on this model, you can increase spring tension with a switch. This makes shifting simpler, stabler, and quieter. 
Also, this derailleur prevents the chain from bouncing or slapping on the sprocket, even on rocky and muddy trails. This ensures reliable shifting regardless of the terrain.
With a maximum chain wrap capacity of 43T, the Deore XT RD-M786 can accommodate a wide gear range. With this much gear range, you can have a breezy ride on flats as well as a comfortable climb on hills.
KEY FEATURES
Standard Mount Type Rear Derailleur
12 Speed
Long Cage
14T X-Sync Lower Pulley
10-50T or 11-50T Cassette Capacity
X-Actuation and Type-3 Roller Bearing Clutch
With Cage Lock Button
Steel Cage Lock
Do you like going places on your bike?
If your answer is yes, then it is high time you change your rear derailleur to a 12-speed SRAM NX Eagle.
This rear derailleur is built with the same X-horizon design and X-sync pulley that the SRAM NX eagle 11-speed has. With this technology, shifting is consistent and precise.
Moreover, the X-actuation and Type-3 roller bearing clutch eliminate chain slap. This results in quiet and smooth gear changes.
As with its 11-speed counterpart, this derailleur is also made of steel. It is a bit heavier but long-lasting. With the average user, this derailleur can outlast the lifespan of all the components of the mountain bike.
KEY FEATURES
Direct Mount Compatible
10 Speed
Short Cage
11T Guide Pulley
Largest Sprocket 36T
Smallest Sprocket 11T
Total Capacity 25T
Single Maximum Chainring Difference
Aluminum Construction with Sealed Bearing Pulleys
The Shimano RD-M640 derailleur has a sleek design that boasts a low-profile shape. This design was made to help reduce contact between the derailleur and the chainstay. It also has a chain tensioning device. This device minimizes noise in the drivetrain. It also prevents chains from dropping during gear shifts.
Shifting is crisp and reliable. The chains do not bounce or slap against the sprocket, even on rough terrain.
This derailleur has a total capacity of 25T with a single maximum chainring difference. This gear range is more than enough for an average rider and sufficiently wide for the adventurer.
This rear derailleur delivers quality performance at the price of less than $100. This is a bargain you do not want to miss.
KEY FEATURES
Direct Mount Rear Derailleur
Medium cage (GS)
Aluminum Alloy
Tourney (SIS)
Compatible with 6/7 Speed Chain
Total capacity of 34T
Largest sprocket 28T
Smallest sprocket 14T
Front chain wheel tooth difference 20T.
The Shimano RD-TZ31-A is easy to install. You just need to bolt it on a direct-mount hanger.
Indexing the gears is also easy. The location of the H and I screws is accessible, and adjusting it does not take a lot of effort.
This rear derailleur is made of aluminum alloy, making it lighter than rear derailleurs made of steel. The lightness, however, does not affect its durability as it can still withstand short rides on the hard trail.
With its medium cage length, it can accommodate a wide gear range sufficient to make your daily riding smooth and comfortable.
KEY FEATURES
Direct Mount Rear Derailleur
SGS Long Cage design
Compatible with 7/8 speed chain
Total Capacity of 34T
Largest Cog 34T
Smallest Cog 11T
Oversized 13-tooth pulleys
Aluminum and Steel Construction
If you like having daily rides on the road with no hard trail riding, then this rear derailleur is suitable for you.
The Shimano Acera M360 comes with a long cage that can accommodate a wider gear range. It is compatible with 8- speed HG sprockets. With this much gear range, you can climb hills effortlessly.
It is made of aluminum and steel to save on weight without compromising durability.
Its design offers smooth and reliable shifting even under heavy load. Gear change during acceleration is also quick and precise. 
Best of all, the oversized pulleys help reduce rubbing between the chain and the sprocket. This results in a better shifting response.
KEY FEATURES
Direct Mount Rear Derailleur
Long Cage
Compatible with 6/7 speed
Long cage tourney derailleur 
13T Pulley Teeth
Total Capacity 43T
Largest sprocket 34T
Smallest Sprocket 11T
Maximum Front Differential of 20T
This Enbo Tourney rear derailleur offers a wide gear range for a relaxed ride on flat roads and hills for an entry-level bike. Compatible with 6-7 speeds, you have enough gears to help you climb that hill without losing your breath.
The derailleur comes with instructions on installation. You just need to bolt it on the hanger, and you're done. It only requires a minor adjustment as long as it is installed within its speed compatibility and total capacity.
The Enbo tourney is highly compatible with a twist shifter. Shifting response is more crisp and reliable with a twist shifter.
This derailleur can handle a bit of rough terrain but is best on the road. 
---
KEY FEATURES
Direct Mount Rear Derailleur
Short Cage
Compatible with 7/8 Speed
Chain Wrap Capacity 43T
Derailleur Action: Top-Normal (Traditional)
Maximum Rear Cog 34
Largest cassette 32T
Smallest cassette 11T
Oversized 13T Top pulley and 15T bottom pulley
Metal Material
The Shimano Altus rear derailleur promises both durability and accuracy.
It is made of solid metal, which makes it sturdy. It can withstand a tremendous amount of external force without getting damaged.
The shifting movement is fast and accurate. There is no delay in transmission during gear shifts.
The total capacity is wide enough to accommodate a sufficient gear range for a good ride around the city. Although it is best for general road rides, it can also handle many patchy and uphill roads.
Installing and adjusting this derailleur is easy. It is a direct mount derailleur that should be used with a direct-mount hanger.
---
KEY FEATURES
Direct Mount Rear Derailleur
Compatible with 9 speeds
Medium Cage
Chain Wrap Capacity 41T
Largest Cog 46T
Smallest Cog 11T
Steel Cage with Aluminum Outer
With Clutch
Direct Path Cable Routing
This rear derailleur is sleek and resilient like a diamond.
With a steel cage and an aluminum outer, the advent exhibits sturdiness comparable to that of a tank without being overly heavy.
It comes with a clutch that helps maintain chain tautness over rough terrain. The mechanics of the derailleur is designed to provide a more direct cable path. This makes the changing of gears from the lowest to the highest gears feel stable.
Installation is a breeze. Adjustment and indexing may take quite a bit of effort if you are not familiar with the process. 
With regular use, this Microshift Advent may last you a lifetime.
KEY FEATURES
Direct Mount Rear Derailleur
Compatible with 11 Speed 1x Drivetrains
Long Cage
X-Actuation Cable Pull Ratio
12T X-Sync Pulley Wheels
Largest Sprocket 42T
With Roller Bearing Clutch
With Cage Lock
Steel Cage Material 
Steel Pulley Bearings Material
Heavy-duty and precise. The SRAM NX 1×11 caters to the needs of trail lovers.
This derailleur is made of steel which ensures maximum resistance against external damage. It also comes with a steel cage that protects the derailleur during installation and wheel removal.
SRAM's X-horizon design ensures faster and accurate shifting. This technology, present in the NX Eagle 11, keeps the movement of the chain on the horizontal axis. This decreases the shifting force and prevents ghost shifting.
In addition to the X-Horizon technology, this derailleur is also equipped with a roller-bearing clutch. This clutch prevents the chain from rebounding resulting in a quieter and more stable drivetrain.
---
KEY FEATURES
Conventional Mount Attachment
11 Speed
GS Pulley Cage
Total Capacity 39T
Largest Sprocket 42T(2x11s)/46T(1x11s)
Smallest Sprocket 11T
Pulley Teeth 11T
Maximum Front Difference of 10T
Sealed Bearing
Are you tired of riding those flat roads and small hills? 
Then, maybe this is the right time for you to start upping your game.
You can start your upgrade with this Shimano Deore XT RD-M8000 rear derailleur.
This masterpiece from Shimano is made of high-quality aluminum alloy. This makes it lighter and durable at the same time.
It also comes with a chain stabilizer. When the stabilizer switch is engaged, the spring tension is increased. This results in a lesser chain slap. It also prevents chains from dropping when changing gears.
With less chain slap and gear drops, shifting becomes faster and more accurate. The drivetrain also becomes quieter as the chain does not grind against the cassette.
The Deore XT RD M-8000 has a wide gear range. It is a good choice for riding on steep and rocky terrain.
Best of all, it can handle thousands of miles on rough terrain without requiring maintenance.
---
Front vs. Rear Derailleur
A derailleur is that part of the bike responsible for moving the chains from one sprocket to another. Most bikes have two derailleurs: one on the front and another at the rear. The front sprocket is also called a chainring, while a rear sprocket, a cog.
The front derailleur guides the chain from one front sprocket to another. This happens when you pull on the left shifter.
Meanwhile, the rear derailleur has two main functions: First, to keep the chains tense; and, Second, to switch gears. The right shifter moves the chains in the rear cassette sprocket.
A rear derailleur is necessary for all mountain bikes unless: (1) The mountain bike has an internal gear hub; or (2) The mountain bike has a single speed. On the other hand, a front derailleur is present in all mountain bikes except in 1by mountain bikes.
The front derailleur switches gears by moving the top of the chain under tension while you are pedaling. On the other hand, the rear derailleur switches gears by moving the bottom chain from side to side.
---
What to Look for When Buying an MTB Derailleur
Gear Ratio
The gear ratio is determined by dividing the teeth count of the cog with the teeth count of the chainring. The resulting quotient or the gear ratio indicates the number of times the wheel will turn for every rotation of the pedals.
The relationship of the rear derailleur with gear ratio has something to do with the total tooth capacity of the rear derailleur.
A derailleur's total tooth capacity is calculated this way:
(largest cog-smallest cog) + (largest chainring-smallest chainring) = Total Tooth Capacity
The total tooth capacity determines the gear range that your rear derailleur can handle. If it can accommodate a wider gear range, it gives you more shifting options. With more options, you can have better gear ratios. This will ultimately make you're pedaling easier without compromising your speed.
Always choose your rear derailleur based on the number of speeds your mountain bike has. That is the number of the cogs in your cassette sprocket multiplied by the number of chainrings your crankset has. 
Cage Length
Rear derailleurs have three cage length: (1) short, (2) medium, and (3) long.
The cage length dictates the range of gears that you can have on your bike. Shifting gears requires the movement of the chain from one cog to another. If the cage is longer, there is a greater slack chain created when you shift gears.
The cage length is dictated by the distance between the upper and lower pulley of the rear derailleur.
Generally, mountain bikes with wide gear ratios should go with medium or long cage derailleurs. Road bikes with double chainrings, on the other hand, usually go with short cage rear derailleurs.
When deciding the appropriate cage length for your rear derailleur, keep the following things in mind:
1. Choose a derailleur that belongs to your bike's groupset;
2. If you can't find one from the same group set, check the tooth capacity and ensure it matches your drivetrain; and
3. If all else fails, you can consult a bike shop for professional advice.
Weight
The weight of a derailleur is primarily dependent on the material used to make it. Steel, aluminum, carbon, or titanium are the most commonly used materials to build a rear derailleur. Some rear derailleurs have components made from a combination of these elements or alloys.
Carbon is, without a doubt, the lightest, while steel is the heaviest. But, what steel lacks in the weight division, it compensates in durability.
When deciding on the weight of the derailleur you are going to buy, you need to consider the following:
1. The terrain where you wish to bike;
2. Your purpose for biking; and 
3. Your budget.
The terrain where you wish to bike and your purpose for biking determine whether you should focus more on durability or lightness. If you are into uphill riding, you might want to sacrifice a bit of durability for lightness. However, if you are into technical trails, you should be more concerned about durability over lightness.
Another area of concern is your budget. Lighter and sturdier rear derailleurs are generally more expensive. This is due to the materials used in manufacturing it. A combination of materials makes up some derailleurs. This is to maintain the derailleur's lightness without sacrificing sturdiness. These rear derailleurs can be on the expensive side.
Compatibility
The general rule is that you should not mix and match drivetrain components from different groupsets and different brands.
If your drivetrain is Shimano, stick with Shimano parts throughout to avoid any compatibility issues. 
However, if it is impossible to find your rear derailleur's brand model, you must research first. 
Check the product details of the new derailleur you are planning to install. See to it that it matches your drivetrain gears. Next, check if the cable pull is the same as your old derailleur. If not, look if there are available cable pull converters.
If you find a derailleur that you think would fit but you still feel unsure about it, consult your nearest bike shop. 
Clutches
The clutch in a derailleur provides tension to keep the chain in place. Without tension, the chain would fall off the chainrings. This is especially true when you are biking on rough terrain.
In rear derailleurs without a clutch, the tension is provided by the main pivot. With the clutch, resistance is increased, and shifting becomes quieter and more reliable.
The main pivot provides sufficient tension in rear derailleurs without a clutch. So having a clutch derailleur is not a "must" but more of a "recommended" thing.
---
Installation and Adjustment
Installation
Installing your rear derailleur on your bike requires the following tools:
Allen Key
Torque wrench
Phillips screwdriver
Bike stand
After preparing the tools you need, the next thing to do is remove your old rear derailleur. You do this by shifting your chain and moving it to the smallest cog in your sprocket. After that, pull off the end cap, unfasten the cable pinch bolt and detach the cable from the derailleur. Then, remove the chain from the rear derailleur.
Removing the chain requires disconnecting a link. This is where you may need a chain remover. 
After unlinking your chain, remove the lower jockey key. Then, rotate the cage plate to release the chain.
The last step of removal is to unscrew your derailleurs' mounting bolt counterclockwise. After this, you can remove the old derailleur and start installing the new one.
Check if your new derailleur is a standard or direct mount derailleur. If your old derailleur was a standard mount one and the new one is direct, you might need to replace your derailleur hanger.
Before placing your new derailleur, you will need to put waterproof grease on the mounting bolt. Then you thread the rear derailleur halfway to the derailleur hanger, turn it clockwise, and fully tighten the mounting bolt.
The next thing to do is to insert the shift cable into the derailleur. Pull the derailleur to straighten it. Make sure it has no slack. You can then adjust the cable by loosening and re-tightening it.
Adjustment
If your bike has multiple chainrings, move the pedal and shift to the largest chainring in the front. Then, move the chain to the lowest cog in the rear.
Adjusting the B-tension screw is the first thing to do. The B-tension screw moves the guide pulley up and down, moving it closer or farther from the cassette.
When you turn the B-tension screw clockwise, the guide pulley moves farther from the sprocket. Turning it the other way moves the guide pulley closer to the cassette.
Adjust the B-tension screw until you see that the chain does not scrape the sprocket when you pedal the bike forward and backward.
Indexing your gears means moving the chain from one cog to another while you move the pedal. You do this to prevent your chain from getting and skipping when you shift gears.
Indexing requires listening for any clicking or rubbing sound as you turn the pedals. You do this for every gear. 
If you hear any clicking or rubbing sound, check if the chain is rubbing the gear above or below it. If it does, turn the barrel adjuster clockwise. Make small adjustments and check its effect. If there is no sound, then the adjustment is right. Move the chains to the next gear and repeat the same thing.
Most Commonly Asked Questions
Conclusion 
There are a lot of bike parts manufacturers nowadays that produce rear derailleurs. It would be impossible for a single ordinary rider to have the chance to test them all before buying one.
But here are a few things to remember when deciding the rear derailleur you want to buy:
(a) It is always best to buy from an established brand like Shimano and SRAM; 
(b) Always check for compatibility issues with your current drivetrain; and
(c) Read on the rear derailleur features to check if it fits the kind of riding and the type of terrain you like.
Issues on installation and indexing can come after. You can usually solve these problems with a YouTube video or a quick visit to your local shop. With these said, Shimano Deore XT RD-M786 SGS Shadow Plus Rear Derailleur is the best derailleur overall for its superb performance.
Have a fun ride!