BMX riders are always looking for the most excellent gear – excellent hand grips and up-to-par pedals, durable helmets, and functional shoes. And shoes are not the least of these!
With so many brands and styles of BMX shoes out there, it can be hard to know which ones are worth your money. 
That's why we created this list of 9 of the best BMX shoes on the market today. We've taken all the guesswork out of shopping for new biking shoes by testing them ourselves and reading reviews online from other riders just like you!
Now you'll never have to worry about wasting time or money trying out a pair that doesn't live up to expectations!
Read also: 7 Best Non-Cycling Shoes for Cycling: Comfort, Style, and Performance
---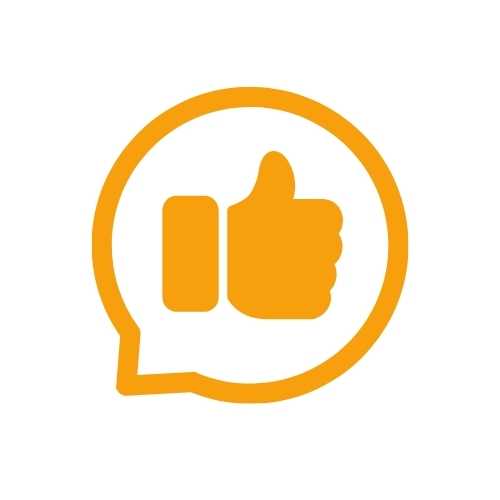 32,055
Customer Reviews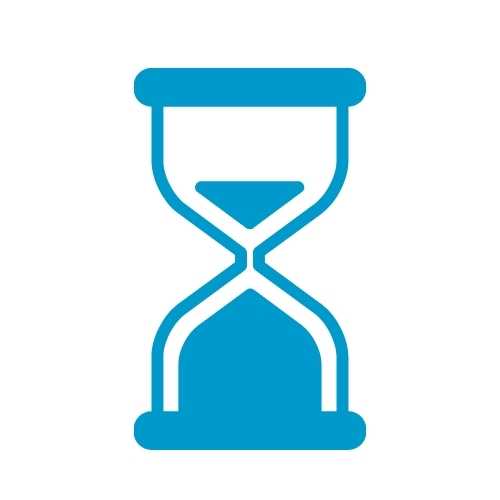 18
Testing Hours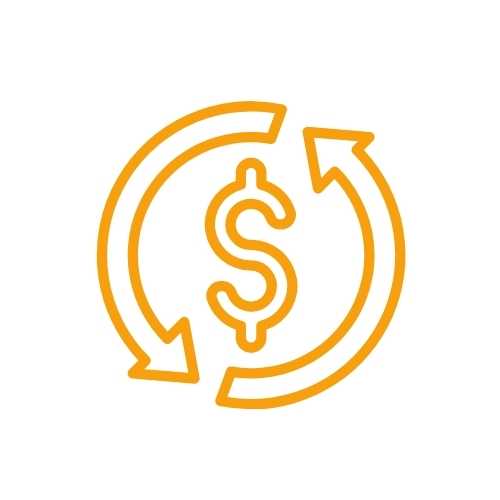 9
Tested Products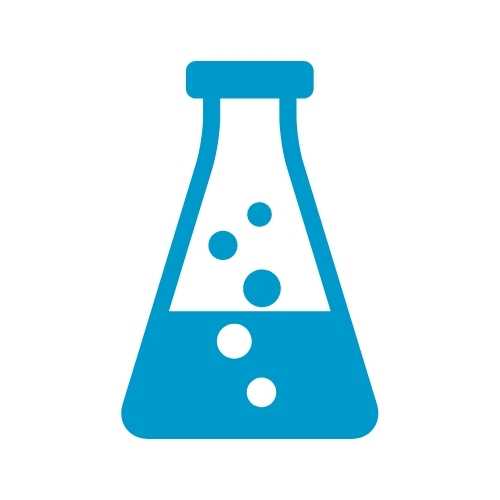 13
Sources Researched
---
9 of the Best BMX Shoes
---
Best Overall
KEY FEATURES
Colors: black/white, black white medium gum 
Rubber sole
Vans are known for walking the line between fashion and skateboarding effortlessly. These BMX shoes have what it takes to help you achieve that perfect look while still performing like a champ in the action sport of BMX riding! 
The elastic lacing helps with convenience, allowing you to take them off quickly when entering a store or rest stop. The thick padding in the tongue and collar will help keep your feet comfortable for hours on end, even if you ride all day long!
With their rubber soles and faux leather, they provide ultimate grip, so you can always keep making moves, whether it's boards or bikes. The thick rubber sole provides excellent traction while riding, so they won't slip out from under you when you most need them to stay put. 
Ever since kids started rocking these in the early '90s, there has never been a better time to step up your game with this classic shoe. The Vans Men's Old Skool Pro Skate Shoes are for people who want something really comfortable but still looking fresh.
They come in black/white, a low-top style that will look good with everything from jeans to shorts when class is over.
---
Best Alternative
KEY FEATURES
Rubber sole
High-friction grip
Upper leather and textile
The Five Ten Freerider Mountain Bike Men's Shoes is for those that want to have the best of both worlds. With an incredibly grippy rubber sole and lightweight mesh, these BMX shoes are the perfect all-arounder.
The Dotty tread provides superior pedal traction. The rubber sole gives you more grip no matter what surface you encounter. So you can trust that the Five Ten Freerider Mountain Bike Men's Shoes are perfect for any terrain you come across on your bike.
These shoes will keep your feet safe and secure on BMX rides. Plus, they are comfortable enough to wear all day long. Not to mention, this pair of shoes is covered in leather and textile material combined with an easily closed lace system. These shoes will let you take on anything nature throws your way.
---
Best Value for Money
KEY FEATURES
Variety of colors to choose from
Rubber sole
Classic design
If BMX riding is as much a hobby as a lifestyle for you, these BMX shoes are a perfect choice.
PUMA Select Men's Suede Classic Plus Sneakers have been engineered to look good and feel great, making them an excellent choice if you want something that you can wear both on and off your bike!
They feature a classic design with an all-over print that will make heads turn wherever you go. The rubber sole provides excellent grip in BMX conditions but also means they are equally at home on your streetwear rotation!
The PUMA Select Men's Suede Classic Plus Sneakers have been hailed as the most comfortable BMX shoes on the market, making them an excellent choice for BMX riders of all levels.
They're available in an array of different colors and styles, so you can choose something that will suit your taste or match any outfit!
If performance is critical, then these BMX shoes are the perfect solution. They look good, too, which means they'll also do a great job of completing your BMX or streetwear ensemble.
---
Best Performance
KEY FEATURES
Rubber sole
Synthetic upper
The Osiris Men's Relic Skate Shoes are an excellent BMX shoe option. With a synthetic upper and rubber sole, these BMX shoes can take some wear and tear while remaining lightweight for BMX riders to enjoy all day long without feeling weighed down by their footwear.
You can trust these BMX shoes to protect you on the trails without weighing you down too much either. Plus, they are made with an anti-microbial coating which means no matter how hard or long your ride is, your feet will be safe and clean.
The rubber outsole with a herringbone traction pattern help keep your feet in place while riding BMX bikes. The lace closure ensures a perfect fit every time.
A BMX biking shoe that can take on different terrains and provide optimal protection is hard to come by, but the Osiris Men's Relic Skate Shoes are just that. So if you are a BMX rider looking for an excellent BMX shoe option, this might be the pair you need.
---
Best Option for Women
KEY FEATURES
One-color option

Rubber sole
EVA midsole
9-10 US size
Five Ten Sleuth DLX PU BMX Shoes are perfect BMX shoes for people who want something lightweight, comfortable, and durable.
This pair is an excellent pair of shoes for street-style riding. They are lightweight, comfortable, and durable. The breathable mesh upper ensures that they remain cool in BMX conditions, while the rubber sole provides an excellent grip for tricks. The rubber sole offers excellent grip in BMX conditions and makes them perfect for everyday streetwear!
These BMX shoes are also perfect for wearing during downtime due to their stylish appearance. You can wear them with everyday streetwear or when looking to make a statement!
Is your go-to pedaling style flat and pavement? With a cotton upper of classic cotton mesh, including our Stealth Phantom design, you'll have cozy feet no matter where life takes you! The PU is all set for even a day on a rugged dirt trail, thanks to an extra-thick EVA midsole that cushions every single pedal stroke.
---
Best for Kids
KEY FEATURES
Color: Charcoal/black, camo/black
Rubber sole and outsole and TPU toe protection
Cup outsole design
These BMX shoes are made to fit and feel like a glove. With their aggressive-looking style, you can't go wrong with these great-fitting BMX kicks. They come in two different sizes for all types of young riders out there! It is no surprise that they have been known as the best BMX shoe for kids of all time.
Bring some commotion to your ride with these new RideConcepts Youth Vice shoes. The rubber sole keeps you high and dry on those rainy days while making it easier for your youngest rider to stay grounded on those uphills.
With the RC Fuzion outsole featuring sloped-angle inverse hexagons, varying in diameter from 9mm at the toe and heel to 7mm at the pedal contact area, they won't slip or lose their footing during a big jump.
These shoes have a rubber outsole and TPU toe protection so that both feet of every frustratingly talented trailblazer will be protected from whatever dangers lie ahead of them! The cup outsole design allows riders to maneuver around corners and make those tight turns effortlessly.
Overall, this pair of shoes is perfect for BMX riders of all ages and BMX styles.
---
Best for Comfort
KEY FEATURES
Synthetic sole
Ventilation holes
Upper: Leather, nubuck, or suede
Another BMX-friendly skate shoe, the DC Men's Pure Casual Skate Shoe, is a durable option with ventilation holes for your feet to breathe. With a synthetic sole that's lightweight enough for BMX riding, you'll know your feet are as comfy as they can be!
Plus, all of those ventilation holes keep things from getting stinky. We have high hopes for this pair of kicks. There's not much that can stand in the way of these great summer shoes!
Premium synthetic nubuck leather delivers durable comfort, while ventilated design keeps feet relaxed throughout the day. Adjustable laces provide the perfect fit for any foot type—extra support means happy feet all day long!
The stylish design of these shoes gives BMX riders both comfort and aesthetic appeal. The deconstructed look of these shoes makes them perfect for BMX use or just hanging out at home.
---
Best in Design
KEY FEATURES
Rubber sole
Asymmetrical collar
Grippy Geo-Hex tread pattern
Etnies Jameson Mid Crank are some of the best BMX riding footwear available. Made with a synthetic leather upper, these shoes offer durability while minimizing weight and maximizing breathability.
Designed by Brandon Semenuk, you can trust that these BMX shoes have been put through the wringer. The mid-height design is perfect for BMX riders looking for protection on the pedals and a grippy outsole to keep you from slipping off when things get technical.
Synthetic leather upper with breathable mesh paneling delivers durability, while adjustable closures offer lasting comfort. A protective toe cap and padded ankle collar provide BMX riders excellent impact protection.
This rock-solid shoe will stay right where you put it. With a sturdy board midsole and grippy tread, this pair of shoes will help keep your feet planted on curvy coastlines and dusty orange groves alike.
The Etnies Jameson Mid Crank are some of the best BMX riding footwear available on today's market.
---
Best in Style
KEY FEATURES
Suede sole
Synthetic upper
If you're a BMX rider who wants to stand out from the crowd, then these BMX shoes are just what you need.
Nike SB Zoom Janoski RM Men's Shoes have been turning heads since their release, and for a good reason! They feature a black/white in gum light brown design with a Nike logo print that will make people do a double-take when they pass you by!
The synthetic upper is lightweight and breathable but also very durable. The suede sole provides excellent grip in all kinds of BMX conditions.
They are often touted as one of the most comfortable shoes on the market, making them great for people who want something that isn't too bulky or heavy but still looks stylish and provides superior performance!
They're perfect BMX shoes for men who want to stand out from the crowd, whether you prefer your footwear subtle or loud.
---
What to Look for When Buying BMX Shoes
Fit and Comfort
BMX is an incredibly physical sport, so the BMX shoes you choose need to be comfortable enough for all-day riding. The last thing BMX riders want is sore feet!
The rule of thumb is that BMX shoes should be snug but not tight. BMX riders need to have the ability to feel their feet on the pedals, so make sure your BMX shoes are flexible!
Stability is key so your shoes should fit snugly but not be too tight.
Your BMX shoe size is based on your street shoe size. So you can quickly figure out what BMX shoe size to get by checking the label in your favorite pair of sneakers or running shoes. You may have to try a few different brands and styles before finding the BMX shoe that's the perfect fit for you, but it is well worth it!
Retention
It would be best if you had BMX shoes that won't slip off during a ride.
The laces and straps should all be secure enough to keep you safe while riding at high speeds. The shoes should also be easy for you to put on and remove quickly when the time arises (like if your foot happens to fall off).
Sole
It would help if you had BMX shoes with a sole that provides the right amount of grip for your specific style.
For example, flat soles are great for stunts and tricks because they don't get in the way when you're doing flips or rolls on BMX bikes.
Another sole style BMX riders love is the herringbone BMX shoe, which has a firm grip and isn't slippery.
The best BMX shoes have soles made of rubber for maximum traction.
Looks and Design
Style is essential to BMX riders, and they want BMX shoes that look cool!
With so many brands making great BMX shoes, there's no reason not to find some you fall in love with. Now get out on the BMX track or trails and show off your new kicks!
When BMX riders ask us what BMX shoes we recommend they buy, we tell them to get a pair with good ventilation and replaceable insoles. A ventilated tongue helps keep your feet from getting too sweaty when riding. Replaceable insoles are essential, too, because they help prolong the life of their BMX shoes.
The BMX track can be tough on your feet, so it's crucial to get a pair that has good ankle support as well. We recommend finding BMX shoes with reinforced stitching around the ankles where you need extra protection. BMX riders who like to grind and jump need BMX shoes with reinforced stitching on the toes, too.
Stiffness
The BMX shoes should be stiff enough to support your feet during a BMX rider. So when shopping for BMX shoes, you need to pay attention to the materials and design of BMX shoes.
BMX shoes are usually categorized into BMX Racing, BMX Freestyle, and BMX flatland.
BMX racing is the stiffest type because it's designed for riders to perform tricks at high speed on ramps or dirt tracks. BMX freestyle has medium stiffness, while BMXL shows low stiffness due to its flexibility. However, you can still use BMXL shoes for BMX racing as long as the style is right.
In short, it's always best to try out a pair of BMX shoes before buying them because different brands have different sizing and designs. BMX Racing shows tend to run small, while BMXL shoes vary from brand to brand due to their flexibility. BMX shoes can also run big, so it's best to try them before buying online, especially if you have a narrow foot!
Frequently Asked Questions
Are DC Shoes good for BMX?
YES! DC is excellent for BMX. It has everything you need in BMX footwear: it's lightweight, durable, flexible…etc.
Are Globe shoes good for BMX?
YES! Globe offers an excellent BMX shoe for riders of all levels. It's one of the best BMX shoes and will continue to be so because it has everything BMXers need: lightweight, durable…etc.
A good shoe for BMX should offer a lot of grip on pedals. This translates to higher traction and exceptional ability when it comes down to choosing between your footsies or any other obstacles in front of you–increasing both safety and performance! Globe shoes come with a vulcanized rubber outsole and herringbone pattern.

What is the best BMX brand?
There is no one-size-fits-all answer to this question because the best BMX brand for you might not be the best BMX brand for someone else. It all depends on your personal preferences and what you're looking for in a pair of shoes.
Some of the most popular BMX brands include DC Shoes, Globe, Etnies, and Vans. Each brand has its own unique style and features that make it a great choice for BMX riders. So be sure to try out a few different brands before making your final decision!
What is the best BMX shoe size?
Your BMX shoe size is based on the street shoe you wear, so it's easy to figure out what kind of BMX shoes would fit. You might have to try a few different brands and styles before finding one perfect match per your foot sizing preferences – but trust me when I say it's worth all this work!
Conclusion
BMX shoes can be a difficult purchase for BMX riders because there are so many variables to consider. The BMX shoe size is based on the street shoe you wear, and it's easy to find your perfect BMX match with just a few tries!
We recommend looking at BMX shoes first if you're hard on your feet or have narrow feet–or even look into replacing insoles depending on what type of riding you'll be doing. Remember that some brands run big while others may not work well for high-speed racing tracks. If all else fails, try out different styles until one fits perfectly!
Overall, we recommend Vans Men's Old Skool Pro Skate as the best overall BMX shoes on our list mainly because Vans BMX shoes are highly versatile, durable & trusted by BMX riders worldwide.
Have a fun ride!