Best Cheap Bike Computers in 2023
Bike computers are units that calculate and display trip information about your bike.
This device allows for real-time display of data to help you track your performance. Stats may include speed, cadence, or turn-by-turn navigation of your route.
They are available in a wide range of choices, from traditional wired to wireless GPS units.
Whatever you prefer, we are here to explore every possible feature with you to help you narrow them down.
---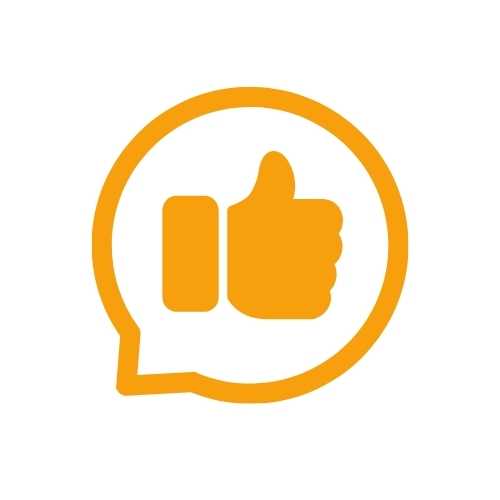 11,353
Customer Reviews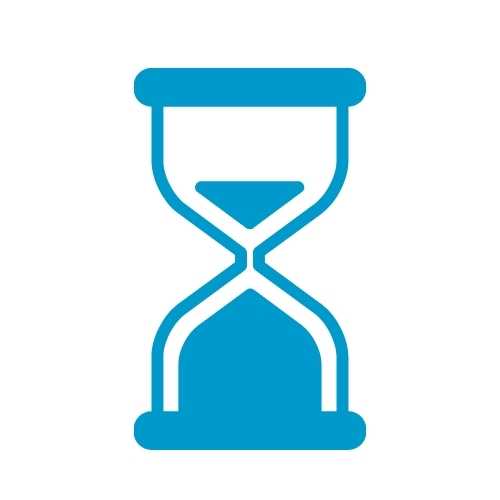 14
Testing Hours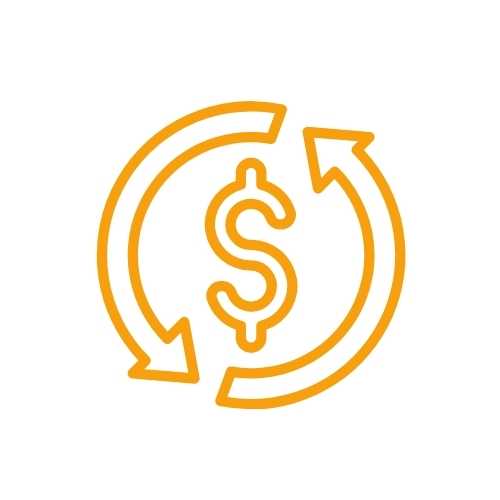 7
Tested Products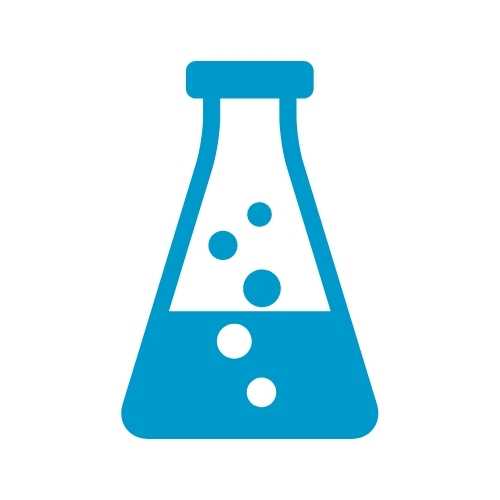 13
Sources Researched
---
7 Best Cheap Bike Computers in 2023
---
Best Overall: High-performance unit for all your cycling preferences
KEY FEATURES
Wireless GPS cycling computer with mapping
Monitors VO2 max, recovery, heat and altitude acclimation, nutrition, and hydration
Includes safety features like bike alarm, group messaging and tracking, and a backlight
Can be synced with other devices so data uploads to your smartphone
The Garmin Edge 530 is a quality performance bike comp developed by GPS experts. It has a highly-coveted routing/navigation system that automatically calculates routes and shortcuts. It maintains a complete onboard turn-by-turn map database for your location and terrain.
The Edge 530 also comes with excellent safety features to keep you and your bike safe. It has a bike alarm that goes off when your bike is moved. This is especially useful during stops at a cafe or bathroom breaks. It also features group messaging and tracking to keep you in contact with your riding pals.
The rearview radars and lights come into play during night rides. It keeps you visible to other motorists and alerts you when there is an incoming car. This unit's 'Find my Edge' feature logs your exact GPS location on your phone if bike comp disconnects.
The Garmin Edge 530 has customizable settings for different types of riding. You can change data pages and metrics if you want another activity profile for your MTB. It also has tons of MTB features to make mountain bikers happy. It shows how much distance/elevation remains for each climb on your trail.
Other MTB metrics show grit, flow, and jump details. The added ForkSight feature also offers mountain bike trail options when you pause at a fork in the trail.
This bike computer is also suitable for performance training. It keeps track of factors like heat/altitude acclimation and hydration as your ride.
This is one of the best bike computers in the business. You might need time to explore all the settings and features, but it will be worth all the money you paid for it!
---
Best Alternative: A basic bike computer with a pop of color
KEY FEATURES
Wireless sensor-based bike computer
The display includes speed, trip and total distance, elapsed time, and clock.
Available in six color choices and a USA flag design option
Has a stopwatch option
The CatEye Padrone is a product developed from customer feedback and requests. Cat Eye responded to the call with a large display bike computer and a stopwatch feature. The Padrone also comes in 6 different color choices and the 7th option in a USA flag design to up the ante.
It is an upgraded bike computer but still as reliable as all the products developed by Cat Eye. It is weatherproof and has basic toggle buttons. It is also lighter and more convenient to use at the same affordable price.
If you are on the hunt for a stylish bike computer with all the basic functions, you won't go wrong with Cat Eye Padrone.
---
Best Value for Money: An affordable and dependable tracking unit 
KEY FEATURES
Wired bike computer
Displays speed, distance, trip time, calorie burned, and a clock
Available in seven major languages
Waterproof and automatic start/stop feature
The Sigma Sport 9.16 is a very affordable wired computer that delivers precise info. It is effortless to mount and secure on the bike.  
It is practical and easy to use. It is waterproof and easy to read under the intense sun to use regardless of weather conditions. 
If you are looking for a functional unit with basic functions on a low budget, this option is ready to deliver!
---
Best for Beginners: An affordable and quality pick for entry-level enthusiasts
KEY FEATURES
It is a wired speed sensor
Stops automatic counting time and averaging speed when you rest or stop
Tracks speed, distance, time, calories burned, and carbon offset
Battery life lasts up to three years
The CatEye Velo 9 is a wired bike computer that calculates ride data through sensors and receivers. The receiver is attachable to your fork, and the sensor to the wheel spoke with the help of tools that come with the box.
The CatEye Velo is being marketed as an entry-level unit. It has a simplified toggling operation through the use of a single button. It also has a lightweight, neat, and compact design that does not take up too much space on your handlebar.
The display includes auto Start/Stop, pre-programmed tire sizes, and an odometer. Tracking features include speed, total distance, trip distance, elapsed time. It also has a pace arrow that shows if your current riding speed is higher or lower than your average speed.
The battery is Lithium, so it can last up to 3 years. It is also weatherproof, so you can ride your bike no matter the condition! What more can you ask for in an affordable and quality beginner bike computer?
---
Best for Recreational Riders: Practical bike computer with all the info you need
KEY FEATURES
Wireless sensor-based bike computer
Displays speed, distance, elapsed time, calorie burned, pace arrow, and a clock.
Has a backlit display for night riding
Battery life lasts a year
Like the Cat Eye Velo 9, the Urban+ is an easy-to-use and straightforward bike computer, minus the wires. It uses a single button to toggle between the nine displays for easy operation. The data on the screen is also large enough to read without having to squint.
The Cat Eye Urban+ features a backlight display which is nice if you enjoy riding after sundown.
This is a cheap but good basic bike computer, especially for recreational riders. It is easy to install and use. It provides basic information which a rider needs without being too complicated. It also has an automatic start/stop function that syncs with the bike and is easy to reset for the next ride.
---
Best for Endurance Riding: Rechargeable 16-hour battery GPS computer 
KEY FEATURES
Wireless GPS bike computer
Has 21 real-time data functions, including time, speed, distance, cadence, and altitude
Includes a compass mode feature
Can sync to other devices and show notifications, including calls, texts, or emails
The Bryton Rider 15 is a bike comp that is fit for endurance riders. It displays speed, cadence, and heart rate on a single 2″ large screen for easier reading. 
It has intelligent Bluetooth connectivity for enhanced data processing performance. It can also sync to 3rd party platforms. This enables you to analyze your data or training progress from your smartphone.
The Rider 15 unit has a wide 2″ screen that enables high contrast display for easier readability. It also has an illuminated built-in backlight that is convenient in the dark.
The rechargeable 16-hour battery life is perfect for long-distance rides. It is compact enough to fit in your pocket and tough enough to withstand all kinds of severe weather. 
It has three buttons that make it easier to toggle between features. It can also connect to your smartphone or other devices to download your data. 
The Rider 15 is an intelligent cycling companion for long-distance cyclists!
---
Best for Off-Road Riding: Accurate GPS tracking and long battery life 
KEY FEATURES
High sensitivity wireless GPS bike computer
Displays 12 functions like average and max speed, distance, turn navigation, and altitude
Accessible waypoint navigation from history or uploaded maps
2.2″ anti-glare screen with colored graphics 
The high sensitivity GPS feature of the IGS Sport is handy for cyclists who often go off-road riding. It provides precise tracking information while measuring speed and total distance.
With its 22 hours' battery capacity, you can enjoy your ride without interruptions. Its real-time data also anticipate changes in weather and temperature conditions. This helps riders plan and adapt to changes quite quickly.
It can also check altitude, elevation, and ascent distance if you happen to go off-road. Moreover, it has an intelligent backlight and a weatherproof feature. These make riding easier even during sundown or under the glaring sun or heavy downpours.
---
GPS vs. Sensor-Based Computer
We asked some cyclists to know what they think about GPS vs. sensor-based comps. The results were more or less unanimous. Some noticed inconsistencies in speed and distance but are small enough to be an issue. 
GPS is the preferred computer for many because of its convenience. This is especially true for road cyclists. There's no need to program wires, sensors, and wheel sizes. You clip it on and go. The connectivity with other cycling apps is also a bonus point.
For some adventurous mountain bikers, sensors are the go-to options. It is not as convenient as the GPS, but it does a good job. The stats are more precise when making tight turns, climbing, or going down steep terrains. Reception loss won't also pose a problem when riding in heavy woods or off-beaten trails.
---
What to Look for When Buying Bike Computers?
Wired or Wireless
Wired bike computers are the tried and tested options. They have been around for a while, so manufacturers were able to develop them extensively. They have better functionality because of their reliable cables. They are also cheaper and have longer battery life compared to the wireless option.
The wireless comps are the newer technology on the market. They are portable, convenient, and easier to set up. They also offer convenient functions such as GPS connections, maps, and safety features. You could also sync them to apps on your smartphone or other devices if you want to save and review your data.  
GPS Feature
The newer versions of bike comps use satellites to track your location, hence the term GPS. This enables the computer to navigate your routes without having to spread your maps. It is more convenient and less fussy, so you can enjoy the ride.
Battery Life
The traditional bike computers last longer than the wireless GPS and sensor-based units. The Cat Eye Velo 9 wired bike computer, for example, can last up to 3 years. But, wireless units are chargeable and can last up to several hours before charging.
---
Frequently Asked Questions
What is the best basic bike computer?
The best bike computer depends on what you are looking for. If you are looking for a performance unit with professional features, the Edge 530 would be your best bet. If budget is your priority, Sigma Sport 9.16 or Cat Eye Velo 9 will fit your preference.
Is a bike computer worth it?
For cyclists who go on occasional cruises or commute by bike and do not care about stats, for pros and enthusiasts who cycle for training and fitness, a bike computer is a worthy buy! It will help monitor your speed, distance, pace, and calorie burns for each ride to keep you on your toes. This will also provide data to show your progress and compare which area you need to improve on.
What is the best wireless cycle computer?
The best wireless cycle computer is the Garmin Edge 530. The specs and features of this unit are unbeatable when it comes to performance.
---
Conclusion
Choosing the best bike comp from all the options on the market is time-consuming. It can be frustrating at times, but the task would be easier if you know what you want and how much you are willing to spend.
For regular cyclists or adventurous mountain bikers, we recommend the Garmin Edge 530. You would not regret trying this unit. It is one of the best.
Have a fun ride!