You love biking, but you don't want to carry your stuff in a backpack or wear it on your back. And of course, you can't just carry your pet on your comfort bike or hybrid bike.
Biking is excellent for the environment and good for your health, but carrying around bags of groceries, clothes, or anything else can be uncomfortable.
We have evaluated eight of the best bike baskets in 2022. Many factors go into finding the best one, and our research team has compiled them all. Whether you're biking to work or the store, these baskets will make your life easier!
---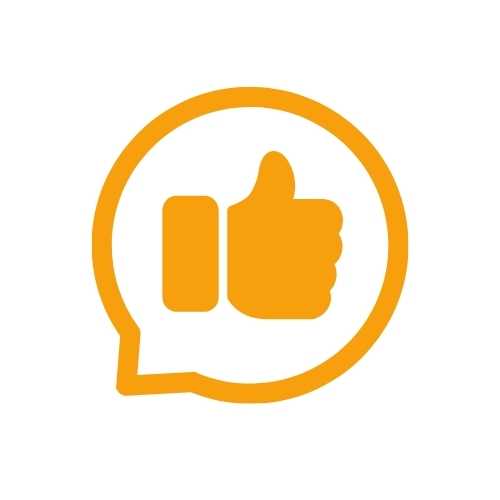 18,433
Customer Reviews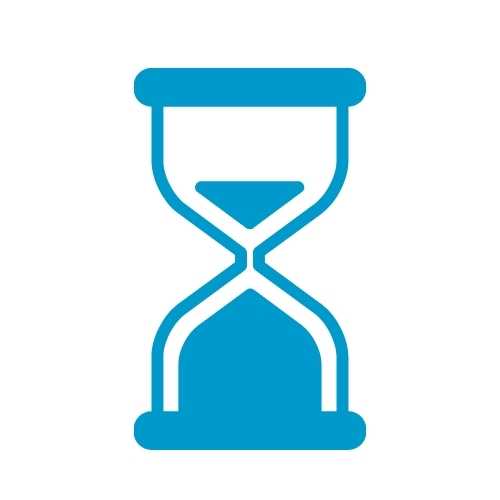 10
Testing Hours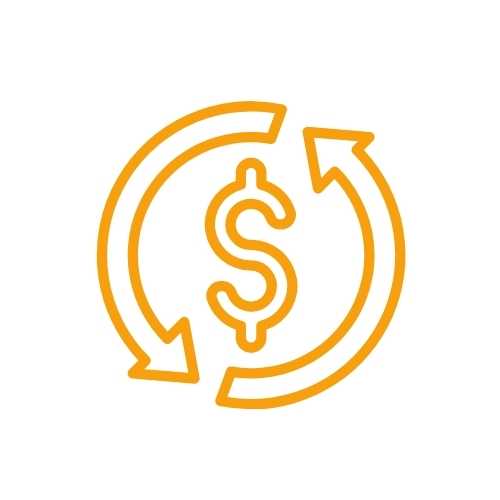 8
Tested Products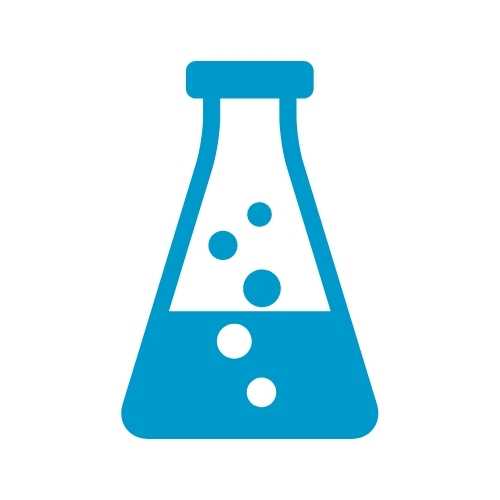 11
Sources Researched
---
8 of the Best Bike Baskets
---
Best Overall: Sturdy, spacious, and weatherproof
KEY FEATURES
Alloy steel
Weather-resistant
14 x 10 x 9.5 inches (L x W x H)
Apollo bike basket is perfect for errands, laundry runs, grocery store hauls, or a quick commute across town. You can also detach it and use it as a standalone basket.
Moreover, whether you're going for a beach outing, food prep, or studying, this basket is built to last. Apollo is effectively designed for outings. This basket is built with weatherproof steel with a steel mesh bottom, so your items are safe, including small items.
Due to its plastic coating and steel construction, it is weather resistant. You don't need any installation tools.
With its large opening, you can put almost anything there, from eggs and milk to textbooks to your backpack, and the steel frame is solid and sturdy.
---
Best All-Weather: Very functional for keeping foods and drinks 
KEY FEATURES
Insulated thermal bike cooler
Water-resistant
Includes phone mount
0.29. Kg
Mattisam Bike Basket is a bike bag with a wider top than the bottom, adding extra volume and making the bag stylish. It is large enough to carry your smartphone, wallet, bicycle tools, pump, and many more.
This phone holder provides an easy way to call, check the map, and play songs. It also has an insulation layer that keeps your lunch warm or keeps your juice cold and away from the rain.
The reflective straps make you highly visible during a night ride. It is easy to spot you from 100 feet away. You can also secure this basket firmly on the handlebars thanks to its reinforced straps.
This bicycle basket is made from a 600D Oxford fabric, durable for long-term use. Unlike frame bags, it doesn't rub your knees. 
---
Best Value for Money: Durable, easy to mount with minimal noise while riding
KEY FEATURES
Alloy steel
Fixed mounting type
1.36 kg
The Wald 582 Folding Rear Bicycle Basket sets the standard for innovation in terms of rear baskets. Mountable on almost any rear rack, this nimble basket fits 1-2 bags of groceries without compromising your load balance.
A clamp at the top keeps everything secure while the basket is folded up to one inch thick. The basket's base pivots when not used, allowing the walls to collapse.
These are available in 3 colors – silver, black or white. This is made in alloy steel, sturdy for your heavy loads. It is easy to install and lightweight.
The two baskets are suitable for your groceries for more than a week. Furthermore, it is also quiet when riding in either an open or closed position. The open position also behaves very well when nothing is being carried. 
---
Best in Design: Good looking and sturdy bike basket
KEY FEATURES
Built-in Cupholder
Vintage Style Handmade Natural Wicker
12 x 8 x 9.5 inches (L x W x H)
With a hot cup of coffee in hand and a beach cruiser on your back, you may have faced an issue. The Tote and Kari Basket is the ideal solution. It is a handmade vintage rattan wicker basket with a built-in cupholder.
This basket is handcrafted for each customer. No two baskets are the same!
A charming little basket for a bike. It is made from a natural eco-friendly Rattan cane. It is mounted on a wooden base, so it maintains its shape.
Additionally, it is easy to install and sturdy to use while riding your bike while keeping your things intact. Have a nice ride with this vintage-looking bike basket.
---
Best in Functionality: Can store heavy loads and can be easily removed and kept when not in use
KEY FEATURES
Wire Basket
Quick Release
12 x 8 x 9.5 inches (L x W x H)
This Schwinn Bike Basket consists of a sturdy wire type. It holds heavy things and can be attached securely to your bike. Nothing would fall through the mesh except for seeds and the like.
It's deep but not so deep that it will not touch the front fender, even heavily loaded with groceries. It has a gadget that attaches to the handlebars.
Also, there are big open notches on the bike side of the basket. It fits over the short chunky bit that the basket locks into it with the slide button engaging and releasing the basket.
Plus, there's a handle that folds down when not in use and folds up when you want to carry the basket separately. It can be removed and can be carried inside.
---
Best for Carrying Pets: Big enough and sturdy
KEY FEATURES
Alloy Steel
40.64 x 33.02 x 20.32 cm (L x W x H) 
1.24 kg
Sunlite Rack Top Wire Mounted Basket is of good size, and it is effortless to install. It will take only about 5 minutes to complete. It comes with universal mounting plates and the Allen wrench needed to secure the bolts.
This carrier can be mounted or dismounted without difficulty, and its basket is deep enough to hold a backpack securely without bungee cords.
This bike basket would also be great if you wanted to take your dogs on a ride. You could put just a dog bed inside, and it would fit perfectly; you could also attach a clip to the dog's harness to keep it contained and from jumping out.
Furthermore, this is also a functional place to keep stuff because the materials used are sturdy enough. The spacing of the metal wire construction is not that wide, so you don't have to worry about medium-sized items or bags falling through.
---
Best in Convenience: Great for shopping and leisure
KEY FEATURES
Quick Release
Plastic
2 pounds
Can carry up to 12 lb
Bellelli Plaza Bicycle Basket has a Quick Release mechanism. It is a removable and lightweight, high-quality plastic basket. It has a swing-up handle made in ITALY.
A simple and convenient mounting system that is easy to operate and install. The mobile base mounting and the basket attachment are simple to install and remove. The product is made well and is durable.
Moreover, compared to other bike baskets, this is made of plastic and has the advantage of being rustless. 
---
What to Look for When Buying a Bike Basket
Your Needs
If you bike to work, your needs will differ from those for weekend trips with the kids. Think of what you will be using the basket for. Think about what size of basket is best and how easy it would be to maneuver.
If possible, look for a bike basket that can easily attach and detach from your bike's frame and rear wheel. If not, you might end up with a basket that's too heavy and hard to carry when off the bike.
Weight of Cargo
If you bike to the store every day, you will want a basket that can withstand all kinds of weight. Many bike baskets claim they can hold more than 20 lbs of weight, but none can support this amount. Think about what kinds of objects will be in your basket and how often you'll likely use it.
Adjustability 
Not all bike baskets are adjustable. If you have a bike with several different height handlebars, look for an adjustable basket so it can fit comfortably on your bike frame.
It is also good to consider how easily the basket slides onto and off your bike's rear wheel. Some attach simply by loops or straps, while others require screwdrivers or fasteners.
Easy of Use
Check out bike baskets with pockets to store laptops or tablets if you bike to work. Look at the size of any outer pockets on your bike basket so that they can hold more than just small objects.
If you bike a lot outdoors, try to find one with mesh sides for easy ventilation while biking. You also don't want a bike basket that is too hard and cumbersome to attach and detach.
Price
Most bike baskets are under $150, but some can go as high as $300! Unless you bike several hours a day or need to carry around large amounts of cargo, you may not want to spend more than $200.
Attachment Options
The bike baskets attach to the bike in many different ways. Some are attached via straps or loops, while others require screwdrivers, fasteners, etc. If you have a bike with several handlebar heights, look for an adjustable bike basket that can fit comfortably on your bike frame.
If it has a top handle, look at how sturdy it is so that you can carry heavy cargo without worrying about it breaking apart.
Style
Look at bike baskets with lots of color options if you bike for fun. If you bike to work or school, consider a sleek black basket that doesn't stand out too much when biking through crowded streets.
Water Resistance Capability
If you ride a lot, look for bike baskets that are water-resistant. If it has a cover, make sure you can easily take it off when the bike basket is not in use. Some bike baskets have covers while others do not.
Security
Depending on where you live, some areas might not have a lot of crime while others are more dangerous. Think about bike locks and how they can attach to your bike basket. If you bike at night or through a busy place, look for one with reflective strips so that cars can easily see the bike basket in dark conditions.
Frequently Asked Questions
Can I put a basket on any bike?
There are many baskets to choose from, both in front and back. They come with easy instructions for installation on your bike if needed! Most baskets can be attached without tools – perfect when you don't have time or access to a tool chest like most people do these days.
How do I secure my bike basket?
Bike baskets have straps, loops, or screws for security.
Most bike baskets have a sturdy handle or loop on top so that you can easily transport them. If the bike basket has pockets for storing items, look at how large these are to ensure they carry more than small objects.
Which basket will fit my bike?
It depends on your bike frame. You can measure the distance between handlebars to ensure that they are spaced wide enough apart for the bike basket you want. 
You can also consider purchasing an adjustable bike basket instead of one specifically made for your bike frame.
Are bike baskets good?
Yes, bike baskets are handy for transporting items while biking. They can help you carry more than just yourself!
Do bike baskets fit all bikes?
Bike baskets are made to fit most bikes and provide a fun storage experience. You will be able to find the perfect basket for your bike with instructions that come included, as well as additional hardware if needed!
How do I choose a bike basket?
Think about the bike baskets you have seen people biking with. Consider your bike frame, how much cargo you would need to carry, and where it will be stored on the bike basket itself.
You should find one that is easy to attach or detach, depending on if you want it off during certain bike rides. Look for bike baskets that are water-resistant, secure, and come with additional padding if needed to protect the bike basket from damage while biking on bumpy roads!
Conclusion
There are a lot of bike baskets being offered in the market. From native baskets, wire mesh baskets to plastic baskets. Each one has its advantages and disadvantages.
As a quick review, the Retrospec Apollo bike basket wins the overall category in terms of price, durability, and capacity.
Nonetheless, if you want some vintage design for your bike, then the Tote and Kari Basket would be your best bet. It is good-looking and durable, made from an eco-friendly natural rattan cane. It includes a cup holder for your use while on the go.
Have a fun ride!