As one of the contact points on your bike, a long-lasting and comfortable pair of grips on your mountain bike handlebar is what you want.
It's a small part of the bike but it directly affects your hand control and maneuverability while riding. So anyone would also want a grip that dampens hand-and-wrist fatigue.
But since there's a wide array of grip choices in the market, finding the right one will surely take you a lot of time.
We want you to enjoy mountain biking, so we have chosen the best grips available in the market today.
Scroll down and check the best grips for mountain biking.
---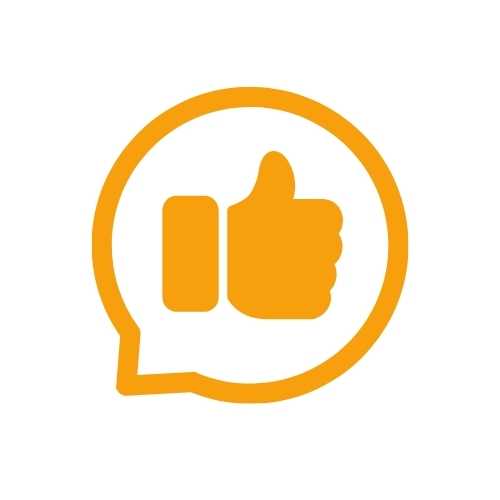 18,432
Customer Reviews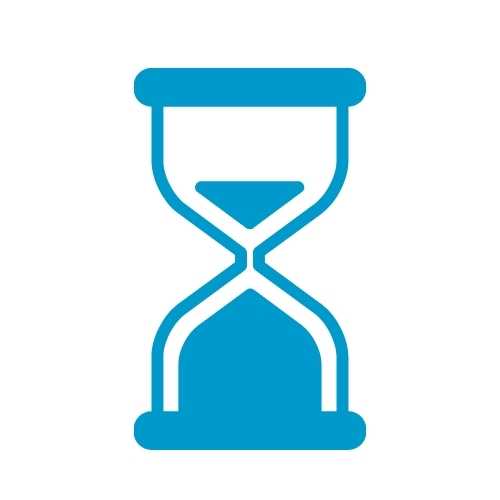 7
Testing Hours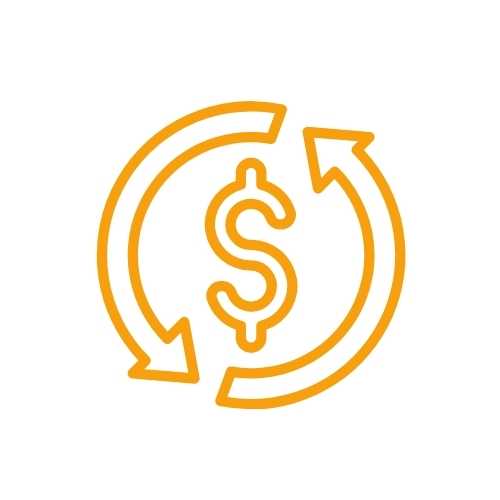 10
Tested Products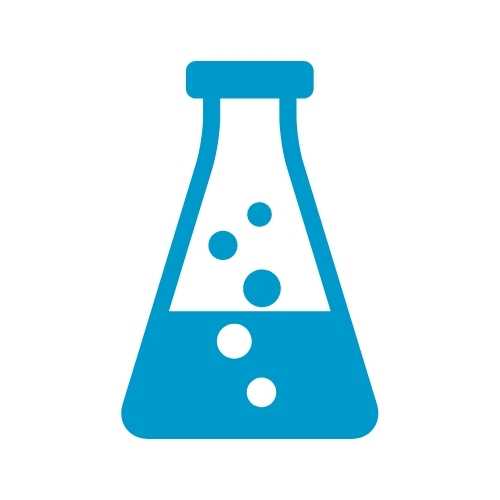 8
Sources Researched
---
10 of the Best Mountain Bike Grips
---
KEY FEATURES
Diameter: 30 mm
Width: 130 mm
Clamp Style: lock-on
Weight: 115 g
Material/Texture: rubber
Package includes: clamps, Snap Cap end plugs
The ODI Ruffian grip is a recognized choice for a lot of gravity riders. The aluminum lock-on clamps and the snap cup end plugs surely keep your grip on the hook even with many spin-offs and shifts.
This rubber-made grip is embossed with a rugged knurled pattern that gives better traction. Your hands are free from fatigue as the soft rubber dampens vibration and trail buzz. 
No more calluses and sore hands. And of course, you don't have to be a gravity rider to try ODI Ruffian.
---
KEY FEATURES
Diameter: inner: 23 mm; outer 35 mm
Width: 130 mm
Clamp Style: Lock-on
Weight: 90 g
Material/Texture: rubber
Package includes: clamps, bar end plugs
If you are looking for excellent double lock-on grips, then Topcabin grip is perfect for you. It features double heavy-duty allen key clamps, which gives perfect close-fitting on the handlebar. 
If you are a minimalist, you'll love Topcabin's functional design – simple with convex anti-skid rubber particles. It's designed to prevent the palms from sliding off the handle and to minimize hand and wrist fatigue. Personally, I love that these grips are comfortable and minimize fatigue – which is a plus for anyone who loves long rides.
---
KEY FEATURES
Diameter: 22.2 mm
Width: 136 mm
Clamp Style: lock-on
Weight: 5.6 oz
Material/Texture: rubber
Package includes: clamps, bar end plugs
When you have Ergon GA3 grips, you gotta say goodbye to soreness. These Ergon GA3 grips is packed with ergonomic designs to give you perfect comfort as you ride your bike. It has a mini-wing design that reduces or even eliminates fingers numbing, hand pain, and sore wrists while supporting your hands and wrists. The grip zone also contours with your hands to give you better control in rough and extended downhill. 
The aluminum clamp also accommodates adjustment of grip angle for a better fitting. This Ergon GA3 model comes in three sizes which accommodate small, large, and twist sift, plus it is compatible with carbon bars too.
---
KEY FEATURES
Diameter: 34 mm
Width: 142.75 mm
Clamp Style: slide-on
Weight: 80 g
Material/Texture: silicon
Package includes: bar end caps
Plain and fat grips? Yes, some people love them. If you want one, too, the ESI Grips is for you. With a 34 mm diameter and a longer length of 142.75mm, you get maximum shock absorption and greater comfort.
These silicon grips also offer an excellent dry and wet grip. They're great for descents and effectively reduce wrist pain. And if you ride hardtails, these grips will help absorb vibration.
---
KEY FEATURES
Diameter: 36 mm
Width: 135 mm
Clamp Style: slide-on
Weight: 110 g
Material/Texture: silicon
Package includes: bar end plugs
If you are looking for grips fatter than the ESI Chunky Grips, the Wolf Tooth Fat Paw grips boast an extra thick diameter of 36 mm. Despite having a plain look, it provides exceptional vibration dampening. The soft silicone grip and the tacky texture offer a perfect grip and hand support even without gloves. If you use these grips, the silicone grip conforms to your handgrip to give you improved comfort.
Oh, and did I mention that these slide-on grip fit all mountain bike handlebars? Yes, they do.
---
KEY FEATURES
Diameter: 33 mm
Width: 135 mm
Clamp Style: lock-on
Weight: 122 g
Material/Texture: rubber
Includes clamps, screws, and plugs
Oury Lock-on grips feature a large pad design, which is great as an anti-vibration. It also effectively eliminates hand numbness. With Oury, you have an excellent control with maximum comfort. With a longer length, you can be able to move your hands freely as you navigate your bike on the trail.
The Oury lock-on grips are on of those little things that can greatly improve your riding experience.
---
KEY FEATURES
Diameter: 29 mm
Width: 134 mm
Clamp Style: lock-on
Weight: 92 g
Material/Texture: rubber
Package includes: lock-on ring, bar ends
RaceFace Half Nelson grips feature a thin and lightweight but tacky grip. It's perfect for riders with smaller hands since the grips are only 29 mm in diameter. These grips are slim but pressed with a tread pattern to channel moisture and give you better hold and control.
When you think of simplicity with an ergonomic style for comfort, it's RaceFace Half Nelson grips.
---
KEY FEATURES
Diameter: 30 mm, 32 mm
Width: 133.35 mm
Clamp Style: lock-on
Weight: 110.56 g
Material/Texture: rubber
Package includes: clamps, bar end plugs
Looking for better hand support and control on rough terrains? Then the Ergon-GE1 grip set is an excellent choice for you. Its super-soft rubber compound needs less gripping force. And the tread pattern delivers slip-proof adhesion. The grips were specially made to match the wide riser handlebar to improve support and control along rugged terrains.
Enduro and long rides are quite tiring, but with the semi-translucent rubber, you won't be bothered with hand pain or cramping as it equally distributes pressure on the hand area. With Ergon GE1, you only have to worry whether you are having enough fun.
---
KEY FEATURES
Diameter: 30 mm
Width: 133.5 mm
Clamp Style: lock-on
Weight: 90 g
Material/Texture: rubber
The Loam Grip highlights its "happy camper compound," a fancy word for a blended material. It strikes a balance between an ultra-soft that is enough to absorb vibration. Yet firm enough to keep a perfect shape even under pressure.
The PNW Loam Grip features a contrasting pattern for excellent control and traction. The thin strips that run horizontally provide enhanced traction and flexibility, while the thick mountain patterns aid in support of the pad of your hands. 
The tread also wicks off the water so you won't be bothered by rain as you go enjoy awesome enduro or trail rides. If you have been looking for grips with that perfect balance of comfort and texture, the PNW Loam won't let you down.
---
KEY FEATURES
Diameter: 31 mm
Width: 130 mm
Clamp Style: lock-on
Weight: 110g
Material/Texture: TPR rubber
Package includes: clamps, stainless screw, bar end plugs
The Marque Grapple Grip features a multidirectional ergonomic tread pattern which gives you firm and confident control – especially on the slippery and muddy trail. The tacky rubber material absorbs shock and reduces fatigue from longer rides. 
The aluminum alloy lock ring keeps your grip secured on the handlebar, so constant movement won't bother your grip. You won't ever experience loose grips. Measuring 20 to 23 mm inner diameter, it can fit any standard MTB handlebar. The Marque grips are perfect for challenging muddy trails.
---
Things to Consider When Buying Mountain Bike Grips
Style (Lock on vs Slide on)
Grips may come in two styles, lock-on or slide-on grips.
Generally, lock-on grips are easier to install and more secure than slide-on grips. They are made of a rigid interior and covered with a rubber compound. They attach to the handlebars through a locking collar. These collars are ring-shaped metal clamps found on both ends of the handlebars. Allen bolt finishes the lock to keep them in place.
Slide-on grips, on the other hand, are well-matched with any handlebar material. They are more straightforward in design. It consists only of a rubber compound that slides over the handlebar. Since they lack collars, they come in a smaller interior diameter than the handlebar. Friction and lubricants aids in the installation.
If you prefer lighter and cheaper grips, slide-on is your best choice, but if you prioritize an easy installation but secured grips, lock-on is what you need.
Shape and Width
A perfect shape and length of a grip depend on the rider's fitting. Most grips' size ranges from 130 mm to 140 mm, but 90 mm and 150 mm can accommodate riders with small or larger hands. 
The most common and simple shape is the plain gauge grip. This shape has a uniform thickness throughout the grip's length. This is best if you look for a better grip or if you are a downhill rider.
Ergonomic grips have a flat section near the outer side of the grip. If you are into cross-country rides, this grips shape suits you better. The flat area adds support to your hand and wrist, especially for longer rides. 
As a common rule, grips with wider surfaces are more comfortable because they spread out pressure. 
Material and Texture
The material and texture of a grip determine its comfort level. Rubber compounds and silicone provide better comfort and traction as well. Foam grips are also excellent vibration dampening, and they tend to conform to the shape of your hand. So if you are on longer rides, you better look for these materials.
Grips with deeper grooves and more distinct tread patterns are an excellent choice if you prefer not to wear gloves. The grooves help remove moisture from sweat, mud, and water stacked in the grip. Low profile tread patterns like knurled diamond or half waffle are best for those who regularly wear gloves.  
Bar Plugs
Bar-end plugs are helpful as they keep your handlebars from damage in case of significant impact. They also prevent serious injuries, like abdomen puncture that a rider may get from the exposed handlebar. 
Bar plugs may be made of nylon, polycarbonate, alloy, or aluminum. The nylon and polycarbonate are inexpensive but may tear up quickly, thus regarded as a disposable item. Push-in plugs are usually made of aluminum. They feature an expansion mechanism like an elastomeric plug or threaded bolt for a secured fit.  
Another type is the alloy plugs. They are readily fitted over the end of the handlebar instead of being inserted into it. 
The choice is up to you. If you prefer changing your bar end plugs regularly, you may use nylon or polycarbonate, but you may use aluminum or alloy if you are into more extended use.
---
Most Commonly Asked Questions
Conclusion 
Finding the perfect grip for your bike is essential as it affects control and your comfort and safety. With that said, the best-recommended grip is the Odi Ruffian Lock-on Grips for its ergonomic design and texture.
Have a fun ride!