Best Cycling Gloves in 2022
Best Half-Finger Cycling Goves
Best Full-Finger Cycling Gloves
Biking is a sport that might expose you to several injuries. And it is definitely impossible to avoid all kinds of injuries when biking.
But there are ways in which you can prevent some and minimize others. Having a good pair of cycling gloves is one way. 
Cycling gloves can help lessen hand trauma from the pressure exerted when gripping the handles, whether it's mountain bike grips or BMX grips. It can also protect the hands from abrasions during a crash or fall. 
Best of all, it helps you have better control of your bike under any weather conditions.
To help you better understand the benefits of cycling gloves, let us take a look at the best cycling gloves available on the market.
---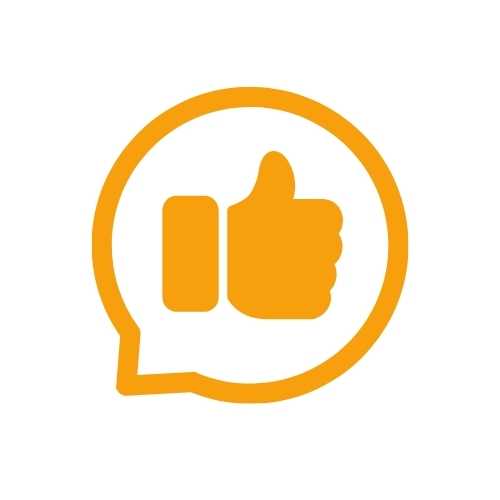 16,824
Customer Reviews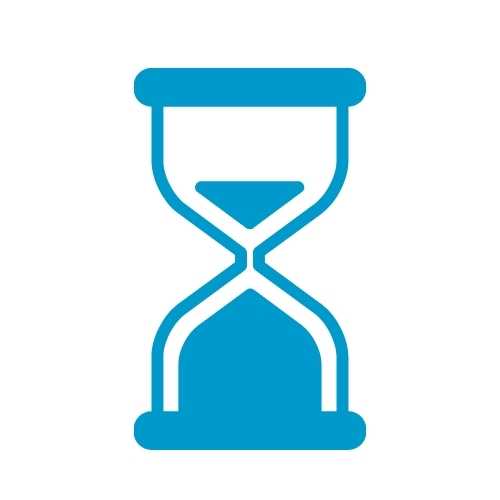 8
Testing Hours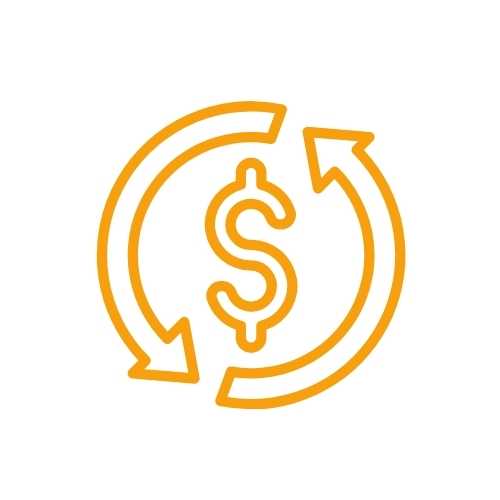 10
Tested Products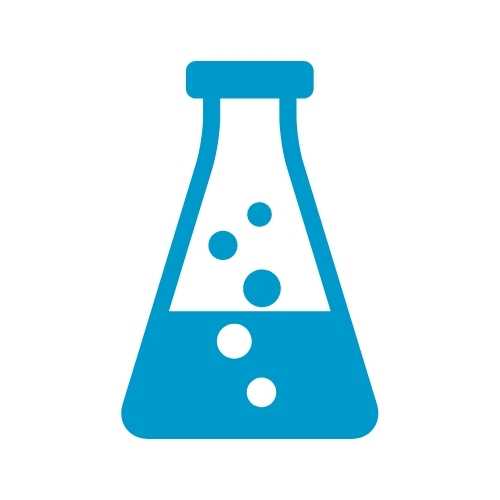 12
Sources Researched
---
Best Half-Finger Cycling Gloves
---
KEY FEATURES
ClarinoTM synthetic leather for
Super FitTM design with three-panel palm
Moisture-wicking, 4-way stretch, breathable mesh
Optimized EVA padding in palm
Highly absorbent microfiber wiping surface
Hook and Loop Closure
The Giro Bravo Gel Men's Road Cycling Gloves is the perfect glove for long rides on a sunny day.
It is made of moisture-wicking, breathable fabric that absorbs sweat well. At the same time, it provides good aeration to keep the hands cool and refreshed.
Giro's Superfit design technology ensures a good and comfortable fit. It is snug but not restrictive.
The gel padding of the gloves is enhanced to provide comfort during long rides. It absorbs shock and prevents friction really well. The combination of the three-panel design with the gel padding can help prevent carpal pain.
These cycling gloves also come with a highly absorbent microfiber wiping surface. This is something you will definitely appreciate on a summer's day ride.
---
KEY FEATURES
Pittard's dented leather
Super Fit three panel design
Moisture-wicking four-way stretch breathable mesh
Highly absorbent microfiber wiping surface
Fingertip puller pockets
Reflective highlights in upper outer shell
Double-stitched seams
3mm Technogel padding
Low-profile Velcro closure
Cycling gloves will not last a lifetime, but the Giro Monaco II may be able to last you years of that lifetime.
These gloves are double-stitched and made with Pittard's dented leather. This ensures durability against wear and tear.
The upper area consists of a four-way stretch breathable mesh. This makes the gloves light and breathable.
The palm area has 3mm of technogel. This protects the palms from friction. It also minimizes the force transferred to the hands from impact when going through rough terrain.
It comes with low-profile Velcro closure and fingertip puller pockets to make removal easy after a bike ride.
---
KEY FEATURES
Granular breathable stretch mesh cloth and microfiber leather material
Reflective logo
Two low-profile pull tabs
6mm SBR shock pads
Non-slip print coating
Skin-friendly towel cloth on thumb
The Nicewin cycling gloves come with specialized 6mm SBR shock pads. Additionally, a non-slip print coating tops the shock pads. Together, these two features ensure a firm and steady grip on the handles. These give optimum control on the handles without sacrificing protection and comfort.
It also comes with granular breathable material to keep your hands cool and fresh. At the same time, it comes with a skin-friendly towel by the thumb area for riders to wipe their sweat.
There are two low-profile pull tabs on the gloves. These make glove removal easy even when the hands are sweaty.
The reflective logo also adds protection during night rides.
---
KEY FEATURES
Ultrasuede fabric palm enhances hand to bike control
Flexible fabric upper allows internal airflow and quick dry
Pull On closure
Eco-Friendly palm with foam inserts 
Easy slip in silicon grip, easy pull-off tabs on fingers
Microfiber thumb insert to wipe away sweat
reflective logo tape on back of hand
Magic trick wristband for extra comfort
85% polyester, 15% spandex
These Santic classic gloves are designed to look good while providing optimum comfort and control at a very affordable price.
They are made with fine Ultrasuede and flexible fabric. The Ultrasuede fabric allows good grip and control of the bars. The flexible upper fabric is light and stretches well, allowing good ventilation. This helps keep the hands cool, preventing blistering from heat and friction.
The wristband has a low-profile cut. This allows free movement of the wrist when riding.
There is also an added tab in the middle finger, which makes taking off the gloves really easy.
Best of all, the foam inserts in the palm are made of eco-friendly materials. 
---
Best Full-Finger Cycling Gloves
---
KEY FEATURES
Hook and Loop closure
Compression molded neoprene cuff 
Hook and loop closure for a secure fit
Padded single-layer conductive Clarino palm is touch screen compatible
Durable Nylon top of hand material with direct inject TPR knuckle coverage
Stretch mesh finger gussets increase airflow and dexterity
Silicone print at finger tips for lever grip
Armored knuckles
The Fox Racing Men's Dirtpaw gloves deliver maximum protection to all areas of the hand. It has armored knuckles to protect the joints from impact. And, it has padded palms to protect the hands from pressure and shock. These features are indispensable when riding through rocky trails.
It fits snug with the compression molded neoprene cuff. But agility and movement are not impeded as it has a stretch mesh built into the gloves.
The gloves also have a silicone print at their fingertips to enhance lever grip.
Sleek, versatile, and outstanding. These gloves are ones you definitely will want to add to your protective gear collection. It's one of the best mountain biking cycling gloves.
---
KEY FEATURES
Moisture-wicking 4-way stretch upper
Highly absorbent microfiber wiping surface
Slip-on design
Reinforced fingertips
Flex zones at knuckles
Silicone fingertip print
Super fit three-panel design
2mm EVA crash pads
The Giro DND Mountain Cycling gloves are perfect during rides in hot, rainy, and humid weather.
Its materials are focused on sweat absorption and breathability. 
The upper material is made of moisture-wicking 4-way stretch fabric. This fabric absorbs and dries sweat fast. It also has good elasticity, which allows the fingers free movement.
The palm area is fitted with 2mm of EVA foam to provide protection against pressure from gripping the bar. The padding is thick enough to absorb shock but thin enough to allow good air circulation.
Its slip-on design makes it easy to put on and pull off.
Lastly, the silicone fingertip print allows you to use your touch screen devices without removing the gloves.
---
KEY FEATURES
99% polyester 1% polyamide
Pull On closure
PRO Thermal Lite fabric provides optimal, light-weight warmth in mild conditions
Silicon screened fingertips for a locked-in performance grip
Reflective elements for low–light visibility in dark conditions
Lightweight and packable for simple storage when the weather changes
Designed for unisex fit
The Pearl Izumi Ride Thermal Lite Glove is specially made for winter adventures.
Made with pro thermal lite fabric, the gloves ensure ideal warmth in cold weather. 
The gloves' lightweight fabric is also flexible. This ensures a relaxed fit that allows the rider to flex the fingers without causing pain or discomfort in the joints.
The silicone screened fingertip makes using digital devices hassle-free. You can use your phone even without taking off the gloves.
These gloves also have reflective elements to provide visibility when it is dark. This can protect you from oncoming vehicles at night.
---
KEY FEATURES
Compression-molded cuffs with hook-and-loop closures
Conductive thread on thumb and index finger are touch-screen-compatible
4-way stretch polyester construction
Absorbent sweat wipe on the thumb
TruGel strategically placed gel palm protection
Silicone fingertip printing
Built for rough rides. The Fox Racing Ranger glove gel boasts compression-molded cuffs with hook-and-loop closures. It is also fitted with Trugel technology for palm protection.
The glove fits light and compact. The thumb and index finger areas have a conductive thread that is touchscreen compatible. These features help maintain good grip and control over the handles without interfering with digital device use.
The gel palm protection is engineered to absorb the pressure coming from the bike to the hands. This limits the impact absorbed by the hands and prevents pressure and friction-caused injuries.
The gloves also provide full finger coverage. This safeguards the hands from abrasions and injuries caused by environmental elements.
---
KEY FEATURES
Hook and Loop closure
Synthetic material with fleece lining
D30 knuckle padding
TPR fabrics on digits
Conductive index and thumb enable touch-screen compatibility
Compression molded cuff
TLD's Gambit gloves is a versatile glove that offers complete hand protection.
This glove comes with D30 knuckle padding. The padding protects the knuckles from any injuries caused by impact during falls, crashes, or other accidents. 
The compression-molded cuff provides a secure fit. This ensures a firm grip on the handles even when going through tight and rough terrain.
The conductive index and thumb allow an excellent feel of the levers without interfering with digital device use.
After a ride, the hook and loop closure makes it possible to remove the gloves with ease.
The TLD Gambit definitely gives you your money's worth.
---
KEY FEATURES
Moisture-wicking, UPF 50+ breathable fabric on back of hand
Synthetic leather on knuckles, finger-tips, and palms
Body-mapped impact-absorbing SmartFlex pads
Conductive thumb and fingertip panel for touch screen operation
Low-profile, second-skin fit for incredible articulation, sensitivity, and tactility
The G-Form Pro Trail Gloves are excellent for novice riders. It provides just the proper protection for short daily rides on mild terrain.
The back of the hand is made of moisture-wicking breathable fabric with synthetic leather on the knuckles, fingertips, and palms. The fabric absorbs and dries sweat fast. The gloves are incredibly airy that the hands will feel cool even under hot weather. Also, the fabric of the glove has an ultraviolet protection factor of 50+.
There is a padding on top of the fingers and knuckles. This gives additional protection without hindering finger bending and movement.
The palm area does not have thick padding. It is just enough for protection from pressure and friction.
---
---
Benefits of Cycling Gloves
Cycling gloves are specially manufactured to offer the following benefits to riders:
(1) Better control and grip;
(2) Protection against injuries; and
(3) Protection against weather changes; 
The primary purpose of cycling gloves is to give better grip and control. When you bike for long periods of time in the summer, your hands become sweaty. Sweaty palms affect your control over shifting, braking, and maneuvering the bike. The same thing can happen when you bike during the rainy season. 
Under the above conditions, biking gloves can help give you good grip and control. Biking gloves are designed to have fabrics that provide traction between your hands and the handle. This prevents your hands from slipping off the grips even when your hands or the grips are wet.
Cycling gloves can also protect you from acquired injuries over time. Examples of this would be calluses and carpal tunnel syndrome. 
The padding in the palm of the gloves provides cushioning. This minimizes the friction and pressure on the palms and fingers. In turn, this can reduce the risk of carpal tunnel syndrome by lessening the pressure on the median nerve. Riders are usually exposed to this danger due to the pressure of gripping the handle, especially when the terrain is rough. 
Also, gloves can protect you from abrasions in case of falls and overgrown branches on trails.
Lastly, gloves are good protection against heat and cold. In summer, breathable material in gloves absorbs sweat and heat. In winter, leather and the warm lining in full-finger gloves can provide warmth against the biting cold.
---
Half Finger vs. Long Finger
Cycling gloves can either be full-finger or half-finger.
Full finger cycling gloves cover the entire hand from the wrist to the tip of the fingers. These gloves are usually recommended for:
a. Off-road riding; and
b. Bike rides in winter.
Full finger gloves are suitable for trail rides where the risk of falling off your bike is high. This is because it coves your entire hand. So, whatever part of your hand hits the ground first will be given a certain level of protection from scratches and bruises.
Riding your bicycle in winter exposes your hand to extreme cold. Full finger gloves keep your hands warm. This prevents frostbites and other injuries that may be caused by the cold.
Half finger gloves are suitable to use in the summer. They provide good aeration. They also allow for a better grip on the shifters and brakes.
Both cycling glove types are suitable. So, if you are not that limited with a budget, it is always a good idea to get one of each.
---
What to Look for When Buying Cycling Gloves
Fit
The fit is good if it does not crease and graze through your skin when you make a fist. If your gloves have too many folds in the middle of your palm, then the gloves are too loose. But, if you cannot make a fist or make a fist causes your joints to feel pain, then it is too tight.
When buying online, check the sizing chart of the brand. Measure the circumference of your palm in the thickest area. Also, measure the length of your fingers and compare them to the size chart of the product.
In cases where your hand size is in between two sizes, it is better to choose the bigger size. 
Palm
Cycling gloves may either have padded or non-padded palm areas.
In padded ones, the pads usually are made of leather, foam, or gel.
The padding has different functions, including the following:
a. Absorbs sweat;
b. Aids in proper grip and control; and
c. Absorbs shock and vibrations, especially when riding on challenging terrain.
The padding of most gloves meets all three functions. The difference usually is in which area it is more focused on.
Having more padding does not necessarily mean better gloves. It depends on where, when, and how long you are riding. 
When riding on rough terrain in winter for an extended period, thicker padding might be better. But in summer, thinner padding with breathable fabric is more advisable.
When choosing your gloves, think about when, where, and how long you will use them.
---
Most Commonly Asked Questions
Conclusion 
There are a lot of biking gloves available on the market. A majority of these can give the minimum protection that an average rider requires.
But it is always better to enjoy riding for a long time. To do this, look for cycling gloves that can offer maximum protection at a reasonable price.
What one considers a reasonable price is relative. But always keep your safety and comfort the priority.
What is essential is to consider the additional protection you need for the type of biking you do. So with everything that is said, the best full-finger gloves for biking is the Fox Racing Men's Dirtpaw Racing gloves for its sleek and versatile design and outstanding protective performance. On the one hand, the Giro Bravo Gel Road Cycling gloves are the best half-finger cycling gloves for your summer's long rides, mainly for its great and comfortable fit.
Have a fun ride!