Best Mountain Bike Saddles in 2023
Saddles being the most intimate contact point deserves careful buying scrutiny. Indeed, having a comfortable and durable saddle is a great relief as you enjoy your mountain rides.
Finding the right one, however, requires a bit of time and effort. We have reviewed and listed the best mountain bike seat you can choose from to save you money, time, and effort. No more second-guessing!
Keep scrolling and may you find that ideal mountain bike saddle for you.
If you're a female rider, you might want to check out our review on the best bike seats for women. We also did a review on the best bike seat for overweight or big guys.
---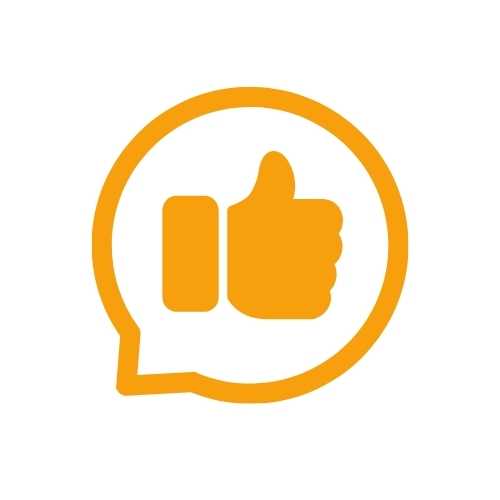 16,034
Customer Reviews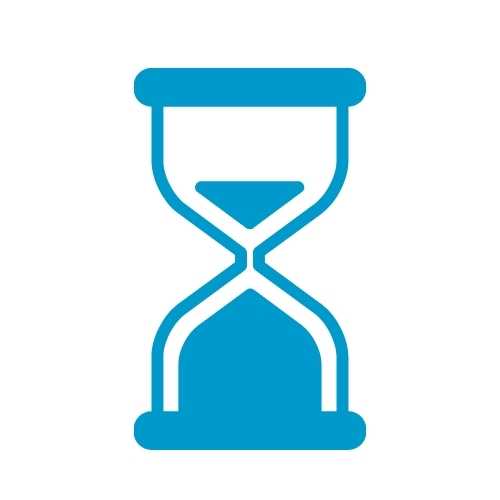 9
Testing Hours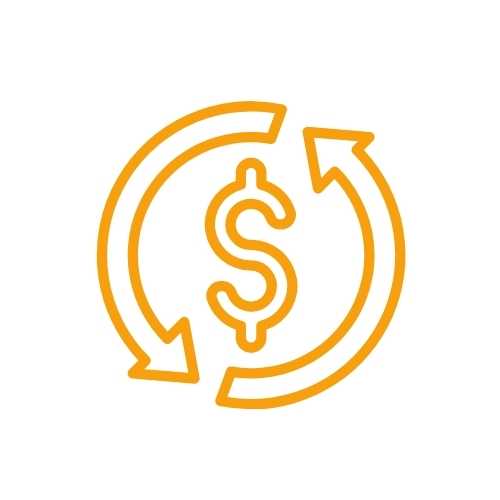 10
Tested Products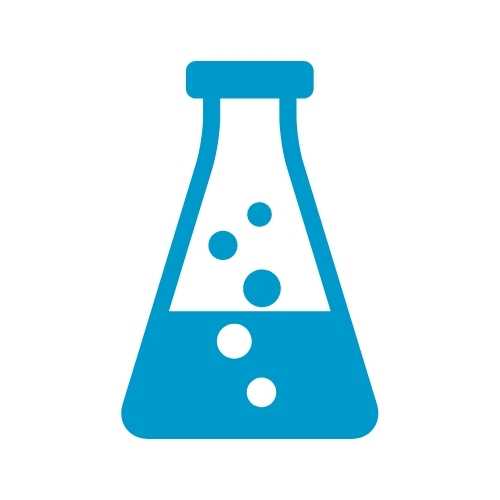 14
Sources Researched
---
10 of the Best MTB Seats
---
KEY FEATURES
unisex
vinyl covering, soft polyurethane padding, steel rails,
Sizes: 137 mm to 216 mm x 280 mm
Color available: black
Wittkop is known for its yearly improved products. The Wittkop Mountain Bike seat provides an impressive quality. Considering the price, it will most definitely please you.
It features an ergonomic 5-zone-concept. The seat is divided into five conceptualized zones so that you can enjoy longer rides without pain. The high quality memory foam clings perfectly to your buttocks. With this, you can have more support on your lower back. The enhanced airflow system of the seat gives you great precaution against sweating in the intimate area so you can have a cool and sweat-free ride.
Wittkop is also 100% waterproof, thanks to the added welded seams. Perfect for all type of riders!
---
KEY FEATURES
for men
Material: foam padding, steel rails
Size: 165 mm x 266 mm
Color available: black
A.R.S. Classic bike seat features anatomic relief quality. It comes with a center hole for greater comfort for men riders. It also features super soft padding. And with a flex support base, it provides real extra comfort even on longer rides.
Not only because it was designed for comfort and relief, but it also has a solid performance when it comes to absorbing painful bumps. Plus it is weather-proof. With a cool design, many riders love this seat bike – I sure do!
Overall, it's a great bike seat at an affordable price – ideal for trail riders and weekend warriors.
---
KEY FEATURES
for men
Material: microfiber covering, orthopedic AirCell foam
Sizes: 144 mm/ 160 mm x 245 mm
Colors available: midsummer blue, stealth, risky red
Ergon S.M. Pro saddle is made for rugged mountain adventures. This bike seat features an orthopedic AirCell foam that is lightweight and provides excellent comfort and support for your sit bones.
It also features a men-specific relief channel that distributes pressure and eliminates numbness and pain in the genital and perineum areas. Even on long rides, you can still maintain hygiene because the microfiber cover is washable.
So if you are looking for a bike seat for long and tough trail rides, look no further.
---
KEY FEATURES
for women
Material: microfiber covering, polyurethane/gel padding, steel/cromoly/titanium/carbon rails
Sizes: 135mm, 142 mm, 150 mm x 265 mm
Color available: black
Volt Saddle features varied sizes to accommodate various riders. It also features rails with different materials so you can choose the best one for you – steel, chromoly, titanium, or carbon matched with mixed padding material.
The super lightweight polyurethane padding is best if you are prone to sores and if you prefer shorter rides. It reduces saddle weight while giving you the ultimate support. The H.L.X. and gel padding suits longer rides. It absorbs 30% more shock, plus it is designed with memory foam for greater squishiness.
Besides, the microfiber cover and the abrasion-resistant corners, helps the foam support your sit bones while maintaining durability. Here's the best mountain bike seat for women who are looking to level up their riding experience.
---
KEY FEATURES
unisex
Material: Fizik's Type 2 foam padding, carbon-reinforced nylon, S-alloy rails
Sizes: 150 mm, 160 mm x 260 mm
Color available: black
Fizik Argo Tempo R5 Saddle is versatile because of its short-nosed shape. The traditional form of the saddle, which is a long nose, requires the rider to shift position more often for better control. With the R5's shape, you can be in a fixed position to have more excellent stability and better weight distribution.
The padding is designed with Fizik's Type 2 foam. The cushioning around the sit bone is slightly thicker to give you more support and for better upright riding position. You'll be surprised how easy to ride with this seat. Thirty miles and no saddle sore at all! Best for those who ride for leisure and exercise.
---
KEY FEATURES
for men
Material: leather covering, artificial gel padding
Size: 132 mm x 238 mm
Colors available: black, red, white
EC90 Bike Saddle features an ergonomic hollow and breathable design. The narrow front design allows you to move without it rubbing the thighs. It also has a hallowed format for better air circulation to keep you cool, even on long rides.
The artificial fat gel padding is an excellent shock absorber. It can reduce by 40% the pressure on the ischium, pubic bone, and prostate, so you get a very comfortable seat. You can enjoy cruising yet being comfortable with this saddle.
You can also install EC90 on most bikes.
---
KEY FEATURES
for men
Material: nylon covering, fiberglass base, steel rails
Sizes: 283 mm x 140 mm, 283 mm x 162 mm, 275 mm x 184 mm
Color available: black
The Cambium All Weather saddle is perfect for a more sporty cycling position. It comes in two designs: the carved and standard, with matching three sizes for each design. The specific sizes promote proper angle positions on the bike for better buttocks and back support.
Cambium offers a weatherproof vulcanized natural rubber cover for a stable condition. With the carved design, you get proper support, so perennial pressure will not stop you from enjoying longer sporty rides.
Anyone who is looking to enjoy cycling to the next level should seriously consider this bike seat.
---
KEY FEATURES
unisex
Material: P.V.C. leather cover, memory foam padding
Sizes: 10.6 x 6.69 x 3.15 inches (GRM sport); 11.4 x 8.15 x 4.56 in (GRM comfort)
Color available: black
If you are planning to replace your bike seat, the G.R.M bike seat is a perfect choice. It comes with a universal design that can fit any standard seat post. More than 10,000 cyclers, male and female, have tested this bike seat with overwhelmingly positive responses.
G.R.M bike seat offers thicker high-density foam and streamlined narrow sides. This gives you comfortable and friction-free rides. The middle hollow design reduces the sticky feeling on your buttocks area.
Plus, you don't have to worry about dust and rain as the abrasion-resistant P.V.C leather cover is waterproof. All these features yet it's very affordable. Best for beginner and casual riders who want a bike seat for an extra comfort.
---
KEY FEATURES
Material: royal gel padding, manganese rail
Sizes: 182 mm x 277 mm
Color available: black
Selle Royal Respiro features its Royalgel padding technology. Equipped with ventilation channels, it significantly reduces pressure in the perineal area, creating better airflow. The elastomers are an added shock absorber to give you the best comfort along with bumpy rides.
This seat also comes with an extraordinary cover. It reflects sunlight making it 25% cooler than other black saddles.
Selle Royal also features its Royal Vacuum Light. It perfectly seals the saddle, making it water-resistant. You can easily attach your saddlebags and other accessories to its integrated clip system.
It's the perfect bike seat for an all-day summer ride.
---
KEY FEATURES
unisex
Material: memory foam padding
Sizes: classic, extra wide
Color available: black
Giddy up significantly considers your safety. It's a bike seat with L.E.D. tail light plus a reflective band for an added visibility. It is designed with a universal fitting, so you can easily install it on any bike. Aside from this, it also has a mounting wrench to help you in the installation. You don't need to buy an extra seat cover because it is included in the package.
Giddy up comes with a gel foam padding plus rubber balls underneath the bike seat. It ensures great shock absorption and better comfort on rugged terrains.
Perfect for commuters and those adventurous ones who chase after sunsets.
---
What is a Bike Seat
A bicycle seat is one of the contact points in a bicycle. It is designed to support your back and buttocks.
In general, the bike seat comprises the shell, cover, rails, and saddle clamp. Shell creates the shape of the saddle. The cover may be leather, spandex, or vinyl to protect the padding. Rails, on the other hand, provide the back and front adjustment of the saddle. The saddle clamp joins the rails to the seat post.
The bike seat usually is positioned semi-inclined. You can also adjust the height using the seat post.
---
What to Look for When Buying a MTB Bike Seat
Material
Cover
The bike seat is usually made of synthetic leather. They are breathable yet heavy-duty. You may want to choose those with Kevlar sections in the corner because it enhances more abrasion resistance.
Cover with tiny holes is also better as it adds friction to keep you from sliding.
Padding
The padding is what gives the saddle a squish mode.
It is commonly made of urethane foam and polymer gels. They have a rubbery and flesh-like consistency which gives excellent comfort and a great shock absorber.
Soma saddles offer a supplementary elastomer pad or gel on the forward areas. You may want to choose this as it can improve overall comfort. More padding, however, doesn't mean more comfort. Sitting on overly thick padding can deform and move pressure to areas where it is not needed.
Base
The base of the saddle is the groundwork of all other elements in the saddle. It is made of injection-molded plastics. Base with channels alleviates pressure so it can give you added comfort.
The contour and shape of the base have a significant influence on the overall performance of the saddle. Preferably, the harness should support your "ischial tuberosities" or sit bones when you sit on it.
Saddles with nose work cutout are preferred by 80 percent of the riders. It is because the pressure is shifted toward the "ischial tuberosities" instead of the soft tissues.
Rail
An excellent rail should flex like leaf springs when you encounter a bump. Solid steel rails are the cheapest but weigh the most. Titanium and hollow steel are lightweight and the best choice for the high-class seat. Although they cost more, you might consider buying this kind as they are more flexible and thus absorb more energy. In general, rails come in 7mm and fit almost all seatposts.
Width
Saddles come in various widths to accommodate different sizes. In general, men's are narrower than women's. It is best if you try and see the perfect width that supports your variations in riding positions.
If the saddle is too broad, you have a higher tendency of getting skin abrasions on the upper part of your leg. If it's too narrow, you will experience tremendous stress on your buttocks and lower hips.
Research shows that saddles with a narrow nose and wide platform are more comfortable for most riders. Well, try and observe; maybe you are one of these riders.
Height
Saddles may have different heights between the rails and seats. Low-profile saddles allow longer rides. They also come with a cutaway at the tail to give you extra clearance when the saddle is drooped.
Size
To have a standard basis on what size you need to purchase, you can measure the length between your sit bones. Bike shops can help you with this. They usually use a memory foam pad or gel. You sit in these and leave an imprint which they can measure.
100 mm or less is for a narrow sit bone width. On the average, it is recommended to use a 130 mm size. Medium sit bones, 100 to 130 mm, can use 143 mm saddles. Wider sit bones are over 130 mm, and they may use 155 mm saddles.
You must use the correct size of the saddle as it can support your pelvis optimally.
---
Most Commonly Asked Questions
Conclusion 
As the most intimate contact point to our bike, we should carefully check our saddles. A comfortable ride and sore-free bum highly depends on a great saddle.
The best saddle I recommend is the Wittkop Mountain Bike Seat. The 5-zoned padding gives perfect comfort for both men and women. Sweat and muggy feeling down there is reduced because of the enhanced airflow of the padding. This saddle is also waterproof, so you are assured of a long-lasting saddle with maximum comfort.
Check your saddles and have a comfy ride!