Best Mountain Bike Brakes in 2023
Mountain bike brakes allow bikers to enjoy rides at impressive speeds. 
Without brakes, riders would be too scared to accelerate downhill for fear of losing control and crashing.
When choosing mountain bike brakes, it is essential to choose reliable ones. It is likewise necessary to choose brakes that fit the terrain where you plan to ride.
It is always good to check key features like brake power, modulation, and efficiency to see if you are getting the correct type of brakes.
Here are the ten of the best mountain bike brakes. Browse through and see which one fits you best.
---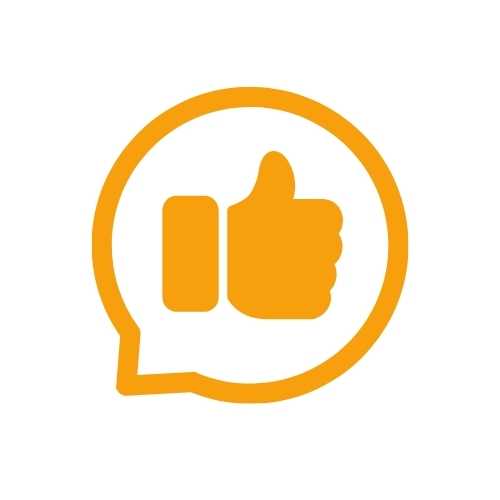 13,207
Customer Reviews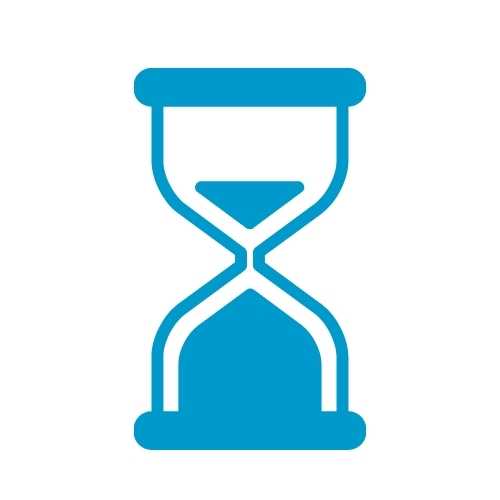 17
Testing Hours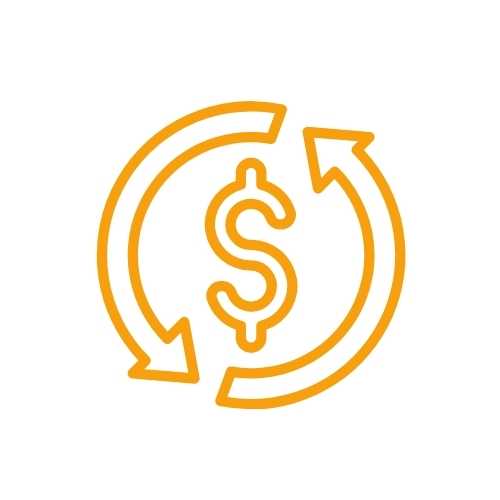 10
Tested Products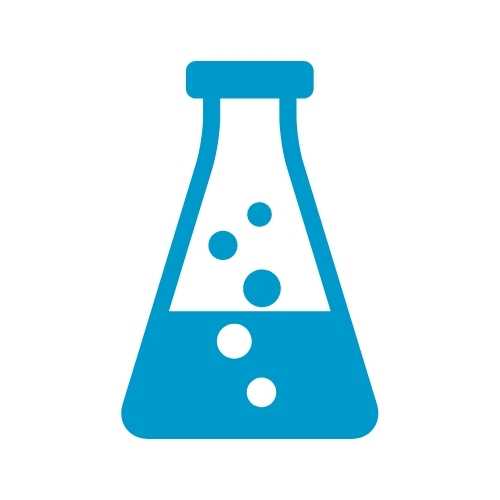 15
Sources Researched
---
10 of the Best MTB Brakes
---
Best for All-Style Riding: Made to fit the rider who wants to try a bit of everything
KEY FEATURES
Aluminum lever and caliper material
2-piston brake caliper
Post mount type
Adjustable reach lever
Mineral oil
The Shimano SLX M7100 lever has an adjustable reach and contact point. It has a stiffer brake lever design that provides additional support for the adventurous rider.
Servo wave technology delivers a quick braking response. Downhill gives a solid and stable stopping power. There is a uniform contact point. Deceleration is smooth and consistent.
Modulation is excellent. It is easy to control the brakes, even on wet and slippery rocks. It comes with metal pads that can last more miles of riding.
This is an outstanding brake with a lovely tag price.
---
Best for Trail Riding: Ideal brake for trail riders on a limited budget
KEY FEATURES
Direct mount
Steel backed organic pad
4-piston dual-diameter caliper
S4 caliper with Bleeding Edge and Heat Shield technologies
DOT brake fluid
The quad-calipers with bleeding edge and heat shield technology deliver good modulation. This SRAM brakes do not give you that strong and fast braking power on descents. But it does provide consistent deceleration.
The four-piston dual-diameter caliper is lightweight. This helps in reducing the overall weight of the bike, making it more convenient for climbs.
The brake lever is a simple direct link model. Pulling on the lever compresses the piston directly without a cam.
Setting up the brake is fast and convenient. This SRAM braking system can be routed internally.
---
Best Budget: Affordable and reliable
KEY FEATURES
2-piston brake caliper
Post mount
Mineral Oil
Lever adjustable to a 10-degree angle
Servo Wave Actuation
The Shimano Deore M6100 provides high performance without creating a hole in your pocket. 
These brakes deliver consistent power and uniform deceleration times. 
With Shimano's servo wave technology, the pads move quickly to the rotor contact point even with minimal lever pull. This provides for a broader range of lever strokes while the pads are on the surface of the rotors. Thus, more excellent modulation.
On steep terrain, the Shimano Deore is still able to deliver excellent braking power. Even with a heavier load on the brakes, the brake power is still easy to modulate, and the bite point remains consistent.
Overall, this is an excellent brake at this price point.
---
Best for Downhill Racing: Excellent choice for those who love speedy downhill rides
KEY FEATURES
4-ceramic piston caliper
Compatible with all rotor sizes
ICE Technology
Post mount type
Mineral oil
Shimano Zee combines the piston caliper from Shimano Saint and a revamped SLX lever.
The lever comes with a dimpled blade in case of a need for immediate full braking power. The Zee lever does not have a tool-free adjuster but is still easy to set up.
Servo wave power assistance provides for more excellent modulation on trails and steep terrain. Deceleration is smooth and uniform when braking from high speeds. With the more extended four-piston pads, braking remains potent even when racing downhill. 
The ceramic pistons have a good rollback. This makes it easy to set up the pads for drag-free riding.
This brake is an excellent choice for those who love speedy downhill rides.
---
Best for All-Mountain: Perfect brake for the trail rider on a budget
KEY FEATURES
Post type mount
Shimano mineral oil
two caliper-piston
Aluminum Lever
The Deore XT delivers powerful braking performance in all conditions. This is the perfect brake for the trail rider on a budget. 
The twin-piston is light making it easier to ride hilly terrain. The brake provides a forceful, fast, and precise bite. It also comes with servo wave technology. This allows better modulation and more accurate shifting.
The levers look sleek and are highly ergonomic. Assembly is quick and easy. It has banjo type connection and inside hose routing.
Overall, this is a great brake for the general mountain rider.
---
Best for Cross Country Racing: Ultra-light, precise and tough
KEY FEATURES
Post mount type
Carbon lever
Two-piston caliper
Monobloc caliper
DOT brake fluid
The SRAM Level Ultimate delivers unrivaled performance on the trail living up to its "Ultimate" moniker.
SRAM focused on making this brake model as slim and as light as possible. Both the caliper and the lever have slim designs. The direct link carbon lever comes with a carbon fiber blade and titanium bolt kit.
Despite the lightness, the Level Ultimate still comes with the same powerful braking as heavier models.
On the trail, these brakes work with pinpoint precision. The bite point is always consistent. Lever action is always precise, resulting in smooth and uniform deceleration.
Overall, its power and modulation at their best.
---
Best for Rugged Terrain: A complete package with outstanding performance
KEY FEATURES
Four phenolic plastic pistons stainless steel heat shield brakes 
Bleeding edge design
Post mount type
DOT brake fluid
With the perfect balance of power and modulation, the SRAM Code RSC delivers maximum braking force without locking the wheel.
The lever looks sleek. It has a tool-free adjust and a contact adjuster. Also, SRAM's Swing Link and Pivot Bearing Technologies give the lever a smooth and progressive feel. This is regardless of how hard you pull on the lever.
On trails, the Code RSC has a smooth and uniform bite point. Even on long descents, its power and modulation remain consistent. 
This brake can handle long, heavy-duty braking with the added 15% extra piston power and 30% volume in the lever reservoir. 
This is the ultimate brake for lovers of rugged and technical trails.
---
Best for Downhill Riding: Powerful and durable
KEY FEATURES
Four-piston forged caliper 
Tool-free and indexed reach adjust
Carbon fiber Aaron Gwin designed lever blade
Post mount type
Mineral oil
The TRP G-Spec Trail SLC is a gravity-focused brake with exceptional modulation.
The lever has deep dimples and is drilled with holes. These features allow a more outstanding grip of the levers. The levers are also durable. Bikers who tested this brake found the levers undamaged even after a crash.
Modulation is great. Lever pull is smooth and crisp. Deceleration is consistent. And, the brake force remains powerful even on long steep descents.
Best of all, this brake does not need to be bled often. Braking remains reliable even after months of it not being bled.
A perfect brake for those monster drops.
---
Best for Technical Riding: A brake that defies gravity
KEY FEATURES
4-piston brake caliper
Carbon fiber assembly
Customizable levers
Tool-free reach adjust
Mineral oil
The Magura MT7 demonstrates the efficiency of German technology at its best.
The carbotecture levers are light but durable. It is designed to promote both comfort and efficiency. It also comes with a reach and bite-point adjuster.
On the trail, the Magura MT7 delivers an insane amount of power. The two independent sets of magnetized brake pads allow the caliper body to be braced instantly. This makes an emergency stop possible even while speeding downhill.
Modulation is great. Subtle flicks on the lever trigger a smooth response from the brakes. Deceleration is gradual and consistent. 
This is a magnificent brake fit for the daring rider.
---
Best for Cross Country Riding: Reliable and precise
KEY FEATURES
Ergonomic, 2-finger, aluminum brake lever
Carbotecture housing and handlebar clamp
Adjustable lever reach All-in-one
4-piston brake caliper with banjo
Mineral oil
The Magura MT5 boasts power and precision at a bargain.
This brake is capable of slowing down the speed at a smooth and uniform pace even when exposed to water. Its performance in wet and dry conditions remains uniform, making it a good choice for all-terrain riding.
Its carbotecture levers carry an ergonomic design and are super light. It looks sleek and has a comfortable feel.
Modulation is great. It delivers consistent power even when braking late downhill and into corners.
This is a well-balanced brake made for riders who love to explore.
---
Types of MTB Brakes
Mountain bike brakes are classified into two: 
Hydraulic disc brakes; and 
Mechanical disc brakes. 
Hydraulic disc brakes are essentially more expensive and require more maintenance. However, it also delivers more powerful braking than mechanical ones. It also more reliable in terms of biking under unpredictable weather and terrain. This is because mechanical disc brakes tend to lose power when exposed to water and mud.
The type of mountain bike brakes in this section pertains only to hydraulic disc brakes.
Budget brakes
When we say budget brakes, we refer to a hydraulic brake set that: 
Delivers reasonable power;
Offers decent modulation; and
Sold at a price that won't get you broke.
Shimano offers several brakes at this classification. 
The downhill deceleration of budget brakes is not as good as those of higher-end brakes. But it still offers decent power and good control for the all-around rider.
XC Brakes
Lightness and durability are the most essential in cross-country brakes.
Cross-country riding is usually a test of endurance. Rides are done over a long distance of varying terrain. That is why XC brakes must be as light as possible.
In addition, the pads of the brake must not wear out quickly. This is to provide consistent braking power throughout the duration of the ride.
Downhill and Enduro
Power and reactivity are the key features of downhill and enduro brakes.
The rotors of downhill/enduro brakes are generally larger. This provides for better heat management. Also, with the larger surface, there is more contact point creating greater braking power.
Downhill/enduro brakes are designed to apply a significant amount of braking power even in the middle of a movement. These brakes are also designed to have good modulation and consistent deceleration. This is to prevent the locking of the wheel during emergency braking.
SRAM, TRP, and Shimano offer several models of awesome downhill and enduro brake sets.
---
What to Look for When Buying MTB Brakes
Rotor size
The rotor sizes available on the market are:
140mm;
160mm;
180mm; and
203 mm.
Larger rotors are heavier but offer better power. 
Smaller rotors are lighter and offer better modulation.
When riding downhill, larger rotors: those around 180mm to 203 mm is recommended. When rotors are more extensive, the braking surface is wider. This allows heat to dissipate more efficiently. A reduction in temperature delivers better braking power.
In cross-country riding, good modulation is essential. This Is because of the varying terrain the rider is exposed to. With smaller rotors, the bite force and contact point are more consistent. This provides better control over the brakes with every lever movement.
Rotor size affects braking power and modulation. So, it is crucial to choose your rotor size depending on the terrain and the kind of riding you do. 
A combination of a smaller front rotor and a larger rear rotor can also be an option. This is to attain balance in braking power and modulation.
Brake pads
Mountain brake pads are categorized into three based on the materials used to manufacture them. The three types are:
Organic or Resin pads;
Sintered or Metallic pads; and
Semi-metallic pads.
Organic pads are made from non-metallic components such as glass, carbon, rubber, and Kevlar. These pads have an excellent bite and create little braking noise. With these pads, rotor wear is slower. However, resin pads wear quickly.
Sintered brake pads are made of metallic fillers such as iron, steel, and copper. It provides efficient and powerful braking at high temperatures. These pads do not wear out quickly. The downside is that this type of brake pad wears out the rotor fast. It also has poor bite when it is cold.
Semi-metallic pads are a mixture of organic and metal fillers. These pads exhibit a balance of the feature of both the organic and sintered pads. Braking with a semi-metallic pad is less noisy than metallic pads. However, it is not as quiet as an organic pad. Semi-metallic pads also have a decent performance in both cold and high temperatures. 
Organic brake pads are good when riding flat terrain. It provides sufficient biting power and is cheaper.
If you like riding long rides and downhill rides, sintered pads are a better option. These brake pads deliver more extraordinary and more consistent power even when wet. Moreover, it does not wear out immediately.
Semi-metallic pads are your best choice if you are into all-terrain riding. The balanced features of these pads make them more adaptable to varying terrain.
Overall, your choice of brake pads depends on the terrain where you intend to ride. It is also good to consider the weather and the kind of riding you intend to do.
Brake fluid
A hydraulic braking system will not work without a brake fluid. The brake fluid is an essential component of the mechanism that transfers the force you apply on the lever to the caliper, pads, and rotor.
There are two main types of brake fluid:
DOT fluid; and
Mineral oil.
DOT is hygroscopic. It absorbs moisture from outside. This feature prevents the pooling of water anywhere in the braking system. DOT is also widely available and cheaper than mineral oil. 
The biggest problem with DOT is that it is corrosive. Also, its ability to absorb water decreases its boiling point. This, in turn, weaken its braking power.
Mineral Oil is hydrophobic. Because of this nature, the boiling point of mineral oil remains constant. This makes braking power consistent and reliable at all times. Also, mineral oil is non-corrosive and has a long shelf-life.
The disadvantage of mineral oil is that any water that enters the braking system will pool in the lower areas. This can result in a decreased boiling point of the entire braking system. If this happens, braking power is diminished. The water that pools on the lower end of the brake system may also cause corrosion of the calipers.
The choice of whether to use DOT or mineral oil actually does not depend on you. It depends on the type of brake set you buy. 
Shimano, Magura, and TRP use mineral oil in their brake system. SRAM and Avid use DOT. 
Always use the type of brake fluid recommended by the manufacturer. Using the wrong brake fluid may damage the entire braking system.
Most Commonly Asked Questions
Conclusion 
Brakes are a rider's first line of defense against injuries. Without functional brakes, a fun ride can instantly turn into a tragedy.
Buying a brake should not only be based on what is cheapest. It is more important to think about where you plan to bike. Also, consider the type of riding you want to do.
If you are just planning to ride generally on flat terrain, then buying a budget brake would be fine. But if you have plans of riding steep descents and technical trails, it is best to purchase good enduro or XC brakes. If you are on a limited budget, it best to wait and save up. Your safety is not something you should be putting on a budget.
With all these, the Shimano SLX M7100 is the best all-style riding brake set – a quick braking response, solid and reliable stopping power with metal pads that ensure long-lasting use.
To sum up, the essential thing to keep in mind when buying your mountain bike brakes is your safety.