Best Mountain Bikes Under $500
Mountain bikes are expensive, but you don't want to buy a cheap bike that will fall apart on the trails.
If you're like us, then your mountain biking habit leaves little room for anything else in your life. You need to get out and ride every day or risk losing your mind! But it's hard when you can't afford a top-of-the-line $3,000 mountain bike.
Are you looking for the best hardtail mountain bike under $500? Or maybe the best budget full suspension mountain bike?
Well, with $500 you can still do what the best mountain bike under $1000 can do. 
If you're a beginner, $500 is a good starting point to find the best beginner mountain bike that suits you.
We reviewed 10 of the best mountain bikes under $500 so that no matter what kind of rider you are or how much money is in your wallet, there's an affordable option available for everyone!
---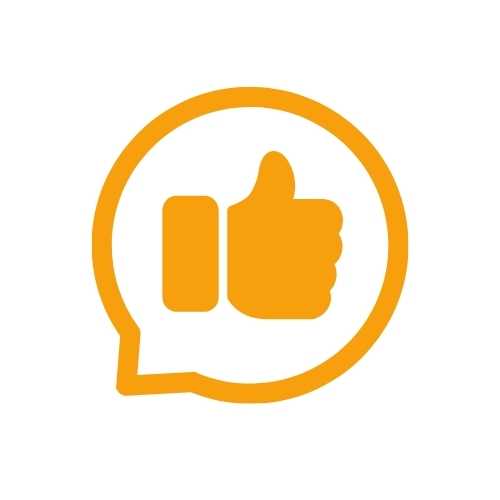 12,687
Customer Reviews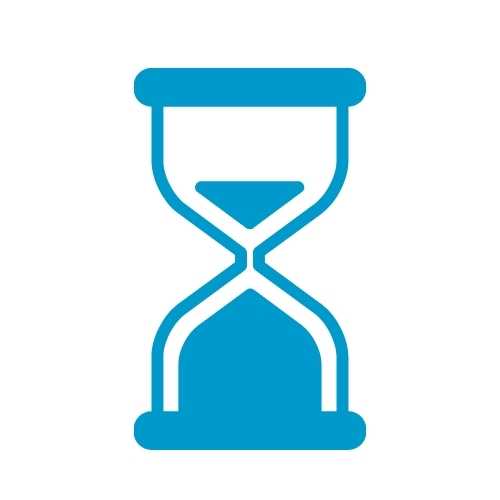 19
Testing Hours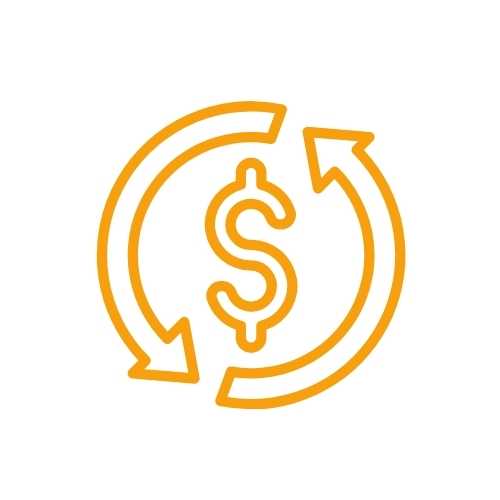 10
Tested Products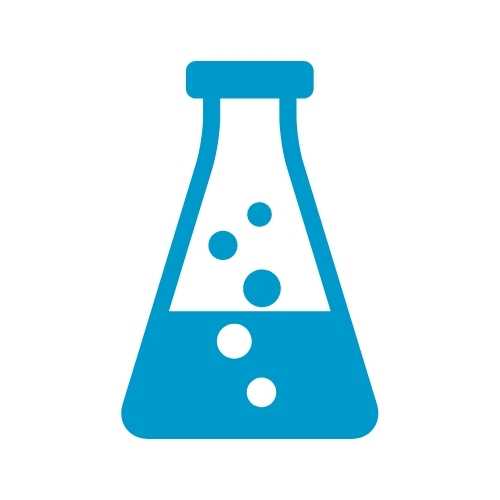 12
Sources Researched
---
10 of the Best Mountain Bikes Under $500
---
KEY FEATURES
18-inch aluminum frame
29-inch tires
Front and rear suspension
21 speed drivetrain with SRAM twist shifters
Mechanical disc brakes
The Impasse is a full suspension mountain bike for men that features an aluminum frame for durability and lightweight. It has a twist shifter with 21 different speed options. The seat is adjustable so that you can find the best fit for you.
The front and rear suspension systems allow a smooth and bump-free ride. So it is best for anyone who wants to adventure on trails and dirt roads.
This bike is equipped with disc brakes that provide powerful stopping. You can expect a quick response from these brakes whenever you need to stop immediately. It is reliable even in wet or muddy conditions without compromising control on your rides.
The Mongoose Impasse mountain bike is very affordable with great features for every best beginner rider. It has 29-inch wheels that can move around easily on any terrain. Mongoose Impasse comes with tires for dirt, mud, or gravel.
---
KEY FEATURES
17-inch aluminum frame (one size)
29 by 2.25-inch knobby tires
Schwinn front suspension fork
3×8 Shimano EZ fire trigger shifters with Shimano derailleurs
All-weather mechanical disc brakes with Schwinn alloy crankset
The Bonafide is another great bike from the popular Schwinn bikes. It has tremendous and sleek looks. In terms of performance, the riding experience with the Bonafide bike is pleasant. It shifts very quickly with just a flick of the thumb. The disc brakes are also strong have enough stopping power in all weather conditions.
If you want more traction and more speed choices, the Bonafide is a better choice over the Talus 2. However, this bike has only one frame size; thus, recommended for 5'9″ to 6'2″ riders.
In a nutshell, if you are looking for a bike that have low maintenance and will give you a fun but substantial riding experience, you won't regret choosing this bike.
---
KEY FEATURES
Aluminum frame with 27.5 or 29-inch tires
SR Suntour XCT 27 coil-spring fork with 80mm travel
Shimano 3×8 speed drivetrain
Suntour XCT crankset
Tektro Aries mechanical disc brakes
The Overdrive is one of the best mountain bikes under $500 for beginners and cross-country trail riding. The bike performed admirably when we tested it. The gear shifted well, the suspension fork did its job, and the tires had a good grip. It's an XC hardtail that can go downhill if you let it. 
Altogether, it is a good value for your money and a great bike to ride. This bike offers all the features you could want in a mountain bike around $500. The Overdrive will let you fall in love more with mountain biking.
---
KEY FEATURES
Aluminum frame (fits 5'4″ to 6'2″ riders)
26 by 2.125-inch knobby tires
Front fork and rear shock absorber
21-speed twist shifters
Linear pull brakes
Here is one of the cheapest full-suspension mountain bikes that you can find on the market today. There is also an option for women but at a slightly higher price.
At first glance, it is a study-looking bike. In terms of performance, the ride is smooth and easily maneuvered. The brakes also work well despite being linear-pull brakes.
But instead of mechanical disc brakes, you get additional comfort with its front fork and rear shock absorber, rare for its price range. So if you plan to use your bike for light trails and rides around the neighborhood, you'll save a lot getting this bike.
For the most part, Status 2.2 is perfect for kids and beginners and great for light off-road trail riding.
---
KEY FEATURES
Lightweight aluminum frame (different sizes available)
27.5-inch tires
Front suspension fork
21-speed with twist shifters
Linear pull brakes
At first glance, the bike looks awesome and well-made. Plus it looks sleek with its matte finish. When we tested it, we found the bike very responsive and the brakes snappy.
The linear-pull brakes allows you to enjoy rolling over rough terrains with reliable stopping power. With a twist, you can stop anytime you want.
It's an awesome bike for park and rocky trails. If you prefer the efficiency of a hardtail coupled 21-speed options, the Royce Union RMT is for you. Overall, it's a solid bike for your money. Just what you can expect from Royce bikes.
---
KEY FEATURES
Steel/Aluminum frame
24"/26"/27.5"/29" tires
Front suspension fork
21-speed twist shifters with Shimano rear derailleur
Alloy mechanical disc brakes
For our review, we tested the 29er aluminum option. At first glance, the bike has a solid and neat build. In terms of performance, the ride is smooth and brakes worked well. It has a reliable front fork which helps when using it on concrete and bumpy dirt roads. 
The High Timber also offers a wide array of speed gears. You can almost cover any kind of terrain with its 21 speeds – uphill, downhill, and flat terrain. Plus, you can be confident that the brakes give a safe stop.
At a cheap price, the High Timber holds up well for light and medium trails. With a little tuning, this bike will give you just what you expect of a Schwinn bike. Highly recommended for starters and casual riders looking for a mountain bike under $500.
---
KEY FEATURES
18-inch lightweight aluminum frame with internal cable routing
27.5 by 2.1-inch wire-bead tires
Lockout suspension fork
Hydraulic disc brakes
27-speed shifters
At a glance, this Hiland 27.5 looks nice and seems sturdy as an entry level mountain bike. For its price, it packs a lot of neat features. The bike is smooth and brakes and shocks worked great. When we had it for a test ride, the ride was smooth and stable. It also did well on off-road for its price.
What makes this bike great are its hydraulic brakes and 27 speeds to choose from. At its current price, this bike is a steal. Still anyone planning to do actual mountain biking may experience the need for more durable components for hard use like jumps, rocks, etc.
In general, this affordable bike is perfect for commuting, light off-road, and mountain trails.
---
KEY FEATURES
Durable carbon steel frame
26 by 4-inch knobby tires 
Front fork suspension
21-speed options
Mechanical disc brakes
Aluminum crankset
This bike is an impressive starter mountain bike and very good-looking. We tried it on mountain bike trails with roots, dips through fine gravel, and dirt and it is holding up really well. Thanks mostly to its fat tires.
If you are on a limited budget, the Outroad is a nice-looking entry-level mountain bike that can meet all your riding needs. 
If you want to buy one of the cheapest fat mountain bikes to start your cycling journey, definitely consider this model. At the time of this update, its price is still under $500. This is a durable bike with a sleek design but gives a solid performance.
---
KEY FEATURES
17-inch steel frame
26 by 4.3-inch tires
Rear derailleur with 7 speeds
Mechanical disc brakes
The Mongoose Dolomite with its fat tires is built for the all-terrain ride, including snow, mud, dirt, sand, or city roads. The fat tires compensate for the absence of suspension on this bike, still giving a comfortable ride. 
Although built with a steel frame, the rims are made of lightweight alloy to keep the weight down. You'll be surprised how the bike does not feel slow as it looks. The build of the bike is simple and obviously best suited for beginner and recreational cyclists who fancy a fat-tire bike below $500. It is also a great conversation starter for its supersized tires.
---
KEY FEATURES
Steel frame
26 by 4.3-inch tires 
Front suspension fork
21-speed grip shifter with Shimano rear derailleur
Mechanical disc brakes
The Maxout is an economy fat bike like the Mongoose Dolomite. Aside from having an intriguing and stylish look, it has a front suspension unlike the Dolomite. The basic suspension performs surprisingly well. It does good smoothing out bumpy and rocky trails. 
You also get a lot more speed with its 21-speed feature without compromising crawl gearing. This makes the bike one of the best fat bikes under $500. Not only does it pack a lot of fun but it is also quite durable.
Overall, it's a very fun bike so you can comfortably challenge any terrain including sand, mud, and snow.
---
What to Consider for Mountain Bikes Under $500
Most mountain bikes under $500 are entry-level bikes. For a bike under $500, look for an aluminum frame. Steel can be a great and cheaper material but they are heavy. At this price range, it's best to avoid steel frames. Except for the Mongoose Dolomite, all the bikes in this review have an aluminum frame.
At $500, you'll likely have a bike with 24-speed or 21-speed and mechanical disc brakes. Mechanical disc brakes are all you need for stopping power unless you will be riding downhill a lot. Linear pull brakes can also save you a lot of money especially if you only plan to do light off-road riding (See Status 2.2).
When it comes to tires, it depends on how much time you're likely to spend riding off-road. But it's best to consider knobby tires for extra grip and traction. 
Suspension forks are also a plus. For light mountain trails, the front suspension fork is enough to give you a comfortable ride. If you will be doing more jumps and bumpy trails, consider buying a dual suspension bike but at a higher price. 
A cheaper rigid fork (no suspension) bike can also be a good choice. By buying a rigid bike, the money saved can be used to upgrade the bike to improve its performance. If you choose a rigid bike, consider buying a bike with fat tires. The fat tires act as shock absorbers.
---
Types of Mountain Bikes
Suspension System
Rigid
"Rigid" mountain bikes have no suspension. So they are usually less expensive and easy to maintain. Most rigid bikes have fat tires. Riders who prefer rigid bikes find that the fat tires and low tire pressure provide all the needed absorption due to bumps in the trail.
Hardtail
These mountain bikes have a suspension fork in the front but not the rear of the bike. The front fork helps absorb impact. These types are usually less expensive bikes compared to full-suspension bikes. They also have fewer moving parts, so they get less maintenance. Usually, the front fork of a hardtail has a lock-out feature turning the bike into a fully rigid bike when desired.   
Except for serious downhill trails, hardtails are best for cross-country rides because bikers get a more direct transfer of power between the rear tire and the pedal stroke. They are also a good choice for all-mountain trails.
Full suspension
With the help of the front and the rear absorbing more impact, full-suspension bikes are created to drastically reduce the rider's impact. This, in theory, makes a more enjoyable ride. 
On the one hand, you lose some of the energy transfer when using a full-suspension bike uphill. This is why most full-suspension rigs have lock-out features for the rear suspension to allow a more efficient transfer of power and better climbing. As such, full-suspension bikes are best for bumpy downhill rides.
Wheel Size
The wheel size of a bicycle is the diameter of its wheel. Mountain bikes for kids usually have 24 inch-wheels to accommodate the children's shorter legs. While 26 inches is the wheel size popular for its responsiveness and control. 
On the one hand, 29 inches are usually heavier and slower to accelerate but can cover more terrain easily. Generally, they provide excellent grip making trail obstacles more manageable. 29ers are very popular for cross-country rides. 
27.5 inches is the middle ground between 26 inches and 29 inches; it can roll over terrain easier than the 26ers and more maneuverable than the 29ers. 27.5ers and 29ers can be found on both hardtail and full-suspension bikes.
Brakes
When buying a mountain bike, always check on the brake system. Cheaper bikes have linear v-brakes while more expensive bikes have disc brakes.
Linear v-brakes
Linear v-brakes are more affordable to repair and maintain than disc brakes. Though it provides a strong stopping force, it is not as consistent as disc brakes.
Disc brakes
Disc brakes are either mechanical or hydraulic disc brakes. Mechanical disc brakes require less maintenance and are less expensive. While hydraulic disc brakes require higher maintenance at a higher price.
In terms of efficiency, hydraulic disc brakes provide a better and powerful stopping force than their mechanical counterpart. However, if you will not be doing mostly downhill rides, mechanical disc brakes are enough for your riding needs.
Gears
To get your bike's total number of speeds or gear combinations, multiply the number of rear cogs and front sprockets. For example, three front sprockets and seven rear cogs will give you 21 speeds. 
How do you know what gear to use? 
Use a lower gear when climbing uphill. A lower gear gives you a slower speed but provides more traction. Make sure you shift down your gear for a smooth ride.
Use a higher gear when riding downhill. With a higher gear setting, you get smoother pedaling but less traction on the ground. Perfect for downhill rides.
---
Most Commonly Asked Questions
Conclusion 
With everything said, my top pick for mountain bikes under $500 is the Impassefor its style, reliability, and versatility. Then the Bonafide as best alternative for its great design and excellent capability on mountain trails. For the best value for money and best for beginners and cross-country trail riding, you won't regret getting the Overdrive. Have fun riding!