As BMX is designed for off-road rides like racing and stunts, contact points like grip and pedals should not be overlooked as they directly affect your control over the bike.  
You want a grip that is robust but not sacrificing comfort and tackiness. This is true for any kind of grips like mountain bike grips.
Finding the right one will surely take you a lot of time. We want you to enjoy doing tricks with your BMX, so we have here the best BMX grips you can choose from.
Keep scrolling to check the key features you need to look at before buying your new BMX grips.
---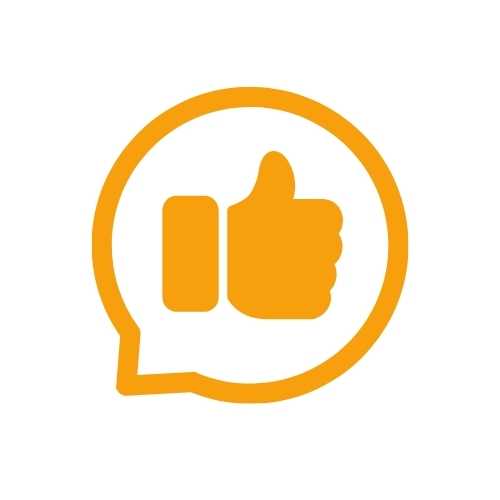 18,283
Customer Reviews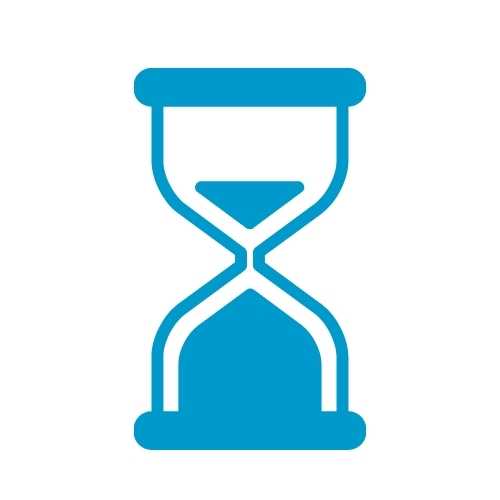 7
Testing Hours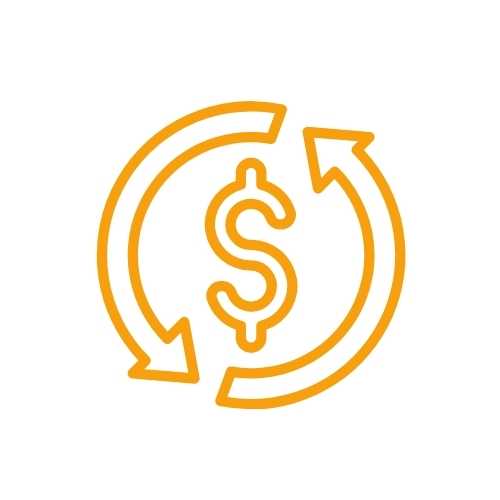 10
Tested Products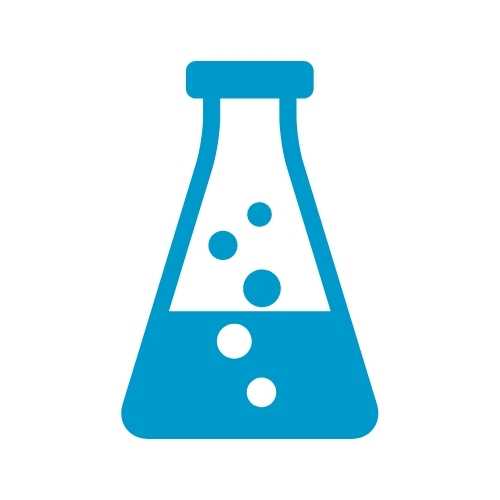 8
Sources Researched
---
10 of the Best BMX Bike Grips
---
KEY FEATURES
Diameter: 29.5 mm
Length: 130 mm
Lock-on/slide-on: Lock-on
Color available: black
Weight: 131 g
If you are eyeing for an excellent grip and better control, well, you found the perfect one. Rogue Grip features extra-large pads, which better absorbs shock while reducing numbness on rough trails.
 Its deep grooves channel away dirt and sweat, so your hands don't slip while on the ride.  The lock-jaw clamps and end plugs give you a complete security package so you can ride freely without thinking of slippage.
---
KEY FEATURES
Diameter: 28 mm
Length: 133 mm
Lock-on/slide-on: Lock-on
Color available: black, blue, green, gray, orange, red, turquoise, white, yellow
Weight: 87 g
This award-winning grip is super slim with just 28 mm diameter. It is also well-padded, so if you prefer not to wear gloves, you don't need to worry about comfort. Its waffle design adds grip security and tackiness while working as a moisture channel. You won't sacrifice your style as Half Nelson Grips offers a variety of colors to match your preference.
---
KEY FEATURES
Diameter: 20.5 mm
Length: 140 mm
Lock-on/slide-on: slide-on
Color available: Black, blue, flaming red, glacier blue, gray, green, hulk green, jungle camo, purple storm, quartz, red
Weight: 112 g
Marque Chevron Grip features a unique chevron pattern which gives extra tackiness for confident handling. With its special rubber material, you can better control the handlebar as it absorbs shock and vibration.
The extra-long grip, measuring 140 mm, fits easily to nearly any handlebars. You won't need many tools too or adhesive because it is easy to install. Just slide on, and you're good to go.
With the 11 colors to choose from, indeed, you will find a perfect match for a stylish look.
---
KEY FEATURES
Diameter: 30 mm
Length: 130 mm
Lock-on/slide-on: lock-on
Color available: gum brown
Weight: 136 g
ODI Vans comes in a flangeless design that allows you to make quick movements while flying without hassle. The cross grip texture is soft but still grippy to have a complete hold on the handle.
 It also has a lock-on feature that fastens onto the bike handlebar to keep your ride worry-free.
---
KEY FEATURES
Diameter: 33 mm
Length: 132 mm
Lock-on/slide-on: lock-on
Color available: white, black, red, blue
Weight: 116 g
With only 4.1 oz., Lycaon Grip is super lightweight and won't add a load on your bike. It also offers the unique feature of a double aluminum lock to keep it in place and won't wear quickly.
Another great feature of Lycaon is its expandable end cap to fit your handlebar perfectly. The anti-slip textured pattern gives you a better hold while enabling comfort.
You don't need extra tools because this package includes a screwdriver to help you tighten the grips.
---
KEY FEATURES
Length: 150 mm
Lock-on/slide-on: slip-on
Colors available: army, black, blue, brick, bright pink, brown, denim, emerald, green, grey, lime, modern  pink, navy, orange, pink, purple, teal, white
Weight: 181 g
Are you tired of changing your grips over and over because it quickly wears out? Well, you've found your solution with 25Nine Ronin Grip. With its Kraton rubber, you are assured of durability while experiencing a comfortable yet grippy hold.
The Ronin Grip also features a flanged design that puts your hands in a perfect place while gripping. Even if you are on an aggressive ride, your hands won't slip because of their anti-slip ability.
 With 19 colors, you won't get behind in style.  The integrity of the product is also tested as the company offers a  90-day money-back guarantee, so try and see.
---
KEY FEATURES
Length: 155 mm
Lock-on/slide-on:
Color available: Black, Gum, Black & Red, Black & White
Weight: 120 g
Fuzion Hex Grips features a broader handgrip, giving you more room for extra hand movement while on the ride. Its signature Hex design provides an excellent tackiness for better control while maintaining comfort.
The package also comes with nylon bar ends for added grip security and handlebar protection.
---
KEY FEATURES
Diameter:
Length: 145 mm
Lock-on/slide-on: slide-on
Color available: black-blue, black-white, blue-rainbow, rainbow, red, black
Kutrick Bar Grips is budget-friendly yet with impressive features. With a TPR rubber construction, it is soft and comfy but also grippy for better control. It is easy to install even without adhesive.
Kutrick Grip is not only for BMX, as it also fits for a scooter. While it is 145mm in size, you can easily trim it for a custom fit.
---
KEY FEATURES
Diameter: 35mm
Length: 130 mm
Lock-on/slide-on: lock-on
Color available: Green, light blue, black, white, gold, red, purple
Topcabin Grip features a 3mm Allen key lock-on clamps for complete attachment on the handlebar, so extreme movements won't bother you. You are assured of its durability because of its Kraton rubber material.
It is also covered with convex anti-skid particles to keep your hands secured while minimizing hand and wrist fatigue.
---
KEY FEATURES
Diameter: 34 mm
Length: 130 mm
Lock-on/slide-on: lock-on
Color available: Blue, black, green, red, yellow
Weight: 120 g
Eastern Power Grip comes with an ergonomic design that reduces hand fatigue, especially on longer rides. Its stripe shape design gives an excellent grip while absorbing vibrations. Sweat and rain won't affect your grip because the stripes also work as moisture channels.
This mountain bike grip is also a fit for BMX, and it is super easy to install. Its aluminum lock ring completes that package to keep your grips secured even on a rough ride.
---
What to Look for When Buying BMX Grips
Quality
Since the BMX bike is designed for off-road sports like racing and stunt riding, you want a grip to support you until the finish line. Good quality grips can offer durability and excellent comfort while you ride. 
Rubber grips are so far the best option. High-quality cork, foam, and silicone are also excellent options. So whatever material you may favor, make sure you check the quality of return as you invest for it. 
Handling
The dynamic nature of BMX requires a high degree of precision. A good and proper pair of grips should provide hand traction to provide fine-tuned movements. Traction can also maintain excellent control over the bike, whether both on the ground and in the air. 
Material and Texture
Grip materials generally dictate the overall feel of the grip. Rubber is the most common material for grip. Aside from being durable, they are also excellent vibration absorbers. The downside, however, it's not breathable so getting blisters is a high chance.
Cork is probably the best grip material, performance-wise. It is also durable. It can absorb water and sweat, so it is not slippery, plus it's environment friendly. The best quality of cork also comes with a price. It is one of the most expensive options.
Dual compound grips are getting the attention of riders. They are made from two different materials for excellent durability. These grips, however, are thicker, so those with smaller hands will not be adequately catered. 
Grip patterns are essential in providing traction so you will have better control of your bike. It also prevents your hands from slipping. The more projecting tread is best in draining water and sweat. Some grips are also designed for bare hands and those with glove requirements. The bottom line is, you want to try a few grips and decide which suits you best.
Bar End Caps
Bar-end caps work as end protection for the grips to not slip off from the handlebar. It also protects the rider from possible puncture while riding.
Most bar ends are made of rubber and plastic that are "push-in." If you are looking for higher quality, metal and aluminum bar ends are the best choice.
---
Most Commonly Asked Questions
Conclusion 
Generally, BMX grips affect the control of your bike. The best grip that can help you with all your off-road rides is the ODI Rogue Bicycle Grip. With its extra-large pads, you are safe from hand fatigue while giving you an excellent grip. The grooves are also a perfect moisture channel to keep your hands from blisters. The lock-jaw clamp is a completion to the package for outstanding security.
Have a fun ride!