Best Hybrid Bikes Under $1000
So you want a combination of a road bike, a mountain bike, a cruiser bike, and a comfort bike… That's why you're here, right? 
It's really tempting to have an all-around bike, especially if you want to ride not just for fun but also for daily use. 
Thankfully, the hybrid bike is designed for that purpose. 
For not-so-heavy use, you may want to consider getting one of the best hybrid bikes under 500.
If you want more affordable options, you can check my latest review on the best hybrid bikes under 300.
But if you don't mind spending around $1000 to find a better hybrid bike, then it is more of a must that you need to do research to suit your riding needs. 
And to help you find what you are looking for, we made a review of the best hybrid bikes that you can find in the market today. 
We hope you will find that hybrid bike that you won't let go for years to come.
---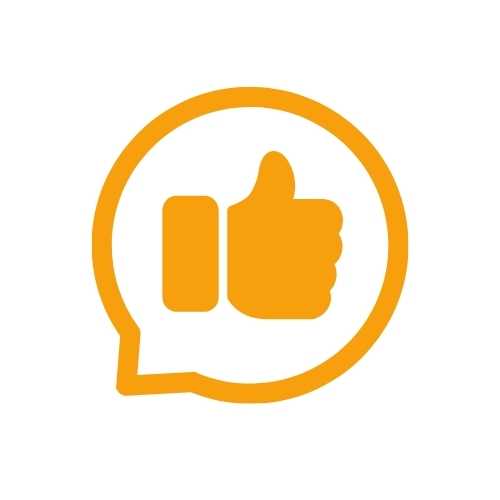 10,403
Customer Reviews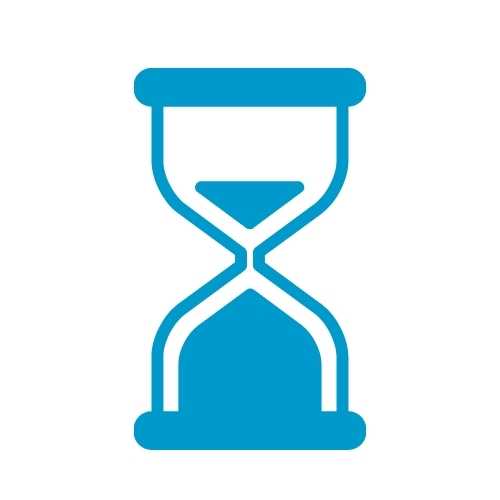 17
Testing Hours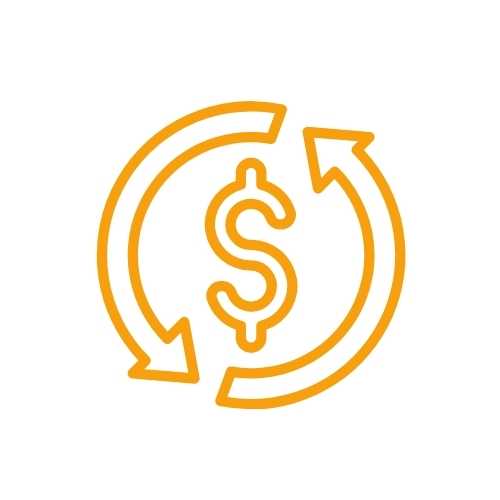 7
Tested Products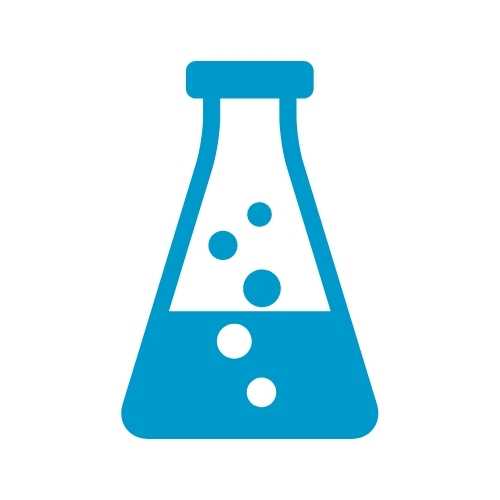 12
Sources Researched
---
7of the Best Hybrid Bikes Under $1000
---
KEY FEATURES
18-inch alloy aluminum frame
700c wheels with fenders
Front suspension type
21-speed SRAM grip twister shifter
Promax linear-pull brakes
Swept-back upright handlebars
Padded seat
Includes rear carrying rack
Lifetime warranty
At first glance, the bike is well-built and looks strong. With its lustrous feel, it looks sleek and stylish. 
After hours of testing, there were no issues with wheel durability. The front suspension and brakes did not disappoint. Even the gear-shifting was easy. In fact, you can expect them to operate as they should. The Discover gives an enjoyable and stable ride. The swept-back upright handlebars and fenders added extra comfort.
With 21 speeds to choose from, this bike can get you almost anywhere on paved roads and some gravel and dirt trails. 
The Discover is Schwinn's best hybrid bike for the money, to our estimate. Priced reasonably, the bike rack, padded seat, and adjustable seat post are great additions. Excellent for cruising and cycling. It's a perfect bike for a casual and beginner rider.
---
KEY FEATURES
Aluminum frame (different sizes available)
700c multi-use tires with double rims
Front suspension fork
21-speed Schwinn shifters with rear derailleurs
Mechanical disc brakes

Schwinn alloy triple crank set

Lifetime warranty
We found the GTX 2.0 lighter than a mountain bike. The bike is solid, very sturdy, and every component is made of high-quality materials. 
During the test ride, the seat is comfortable, front shocks eliminate the bumps well, its gears shift precisely, and the tires are in perfect balance between road and dirt. With 21 gears to choose from and reliable extra stopping power, this bike performs close to a mountain bike. But great for an all-around rides and general use.
Overall, it's a great bike at an affordable price. Whether you want to use it for cruising and commuting, the GTX 2.0 will give you a smooth and efficient ride. This bike is also an exceptional bike for cardio exercise. It can go on long distances, even on an uneven surface.
---
KEY FEATURES
17-inch steel frame (one size)
26-inch by 2.13-inch semi-slick wheels
Rigid (No suspension)
7-speed Shimano derailleur
Linear-pull brakes

Includes rear rack and fenders

38 lbs
The EVRYjourney bike is stunning and stylish. Judging its design, one can easily see that it was optimized for comfort. It is a hybrid bike that has a good balance between style and performance. Any rider can go for long rides without feeling discomfort. 
When it comes to performance, you get 7-speed choices, so it is easy to cruise around flat surfaces in leisure, pick up speed for a daily commute, and go on some light off-road rides. 
With smooth gear-shifting, reliable brakes, and an awesome retro-style design, it is one of the best hybrid bikes for women at its price range available on the market today.
---
KEY FEATURES
Hydroformed alloy frame and fork (different sizes available)
700x42c double-wall with CSC sidewall tires
Flat handlebar

24 gears plus trigger shifter

Mechanical disc brakes
The bike rides light and nimble. It also provides a comfortable and satisfying ride. This is thanks to its lightweight alloy aluminum frame and alloy fork. And with a frame between a mountain bike and a road bike, you'll absolutely love Vilano Diverse 3.0..
The bike also embraces the best of two worlds – narrow tires with large rims and an upright riding position. The tires were also made for traction and speed – which is a plus. This makes the ride efficient for long-distance and urban riding. 
The performance of individual components is solid and superb. The most notable feature is the bike's trigger shifters as it changes gears effortlessly. You can also rely on the brakes to stop whenever you want. 
The Diverse 3.0 is a perfect bike for beginners and casual riders. It's excellent for riding around town, transporting yourself to school or work, for fitness and recreation. 
---
KEY FEATURES
Aluminum frame (different sizes available)
Schwinn chromoly fork
700c by 35c hybrid tires with Alex DC-26 double-wall rims
Rigid (no suspension)
21-speed Shimano drivetrain 
Trigger shifters
Mechanical disc brakes
Flat handlebar style
Mounts for rack and fender
29.8 lbs
Limited lifetime warranty
Here's another hybrid bike from Schwinn that is closer to a road bike, unlike Schwinn Discover and Schwinn GTX 2.0. If you prefer speed over light off-trail adventures, definitely consider the Schwinn Vantage. 
Thanks to its lightweight frame and fork, it is easy to speed up. The Schwinn Vantage also has a good balance between versatility and durability. Thanks to this, the bike has high endurance, so you can expect it to last for many years. 
We love this bike because of the extra comfort provided by a 15mm-travel between the seat tube and seat stays. This effectively absorbs bumps so you can be assured of extra comfort. 
In a nutshell, the Schwinn Vantage is excellent for beginner to intermediate riders who want to experience the next levels of biking. It's a perfect bike for errands, commuting, and working out on pavements and gravel roads.
---
KEY FEATURES
Aluminum compact frame (different sizes available)
Steel fork with aluminum steer tube
700 by 40c tires
Rigid (no suspension)
21-speed Shimano Tourney cassette
Tommaso gel grip handlebars
Avid BB5 mechanical disc brakes
Lifetime frame and fork warranty
Here's the most lightweight bike in this review list, yet it is durable and solid. The less weight is primarily thanks to its carbon fiber fork. With a glossy finish, the Tomasso Siena is stunning. Not only that, but the bike parts used are of top-notch quality. What we like the most is its full Shimano groupset.
In terms of performance and speed, you can expect the bike to perform as it should. It's fantastic that it has 21 gear options. With these vast arrays of speeds, you can cover different kinds of terrains with ease. As for the disc brakes, they give enough reliable stopping power. Plus, they cost less to maintain. 
Overall, Tomasso Siena is a perfect bike for daily rides – for fitness and commuting. With the quality of its components plus a superb performance, rides on pavement and dirt trails will be more fun. And you can simply buy fenders and a rack to complete your riding arsenal.
---
KEY FEATURES
19-inch step-thru aluminum frame 
26-inch by 2-inch wide semi-slick tires
Rigid (no suspension)
21-speed with Shimano Tourney derailleur
Front and rear hand brakes
Includes rear rack and fenders
Ergonomic upright riding position
36 lbs
Black with a classic and timeless style – I'm sure that you'll fall in love with Sixthreezero EVRYjourney at first glance, just like me. But that's not the only thing to love about this bike. The ride with EVRYjourney is really comfortable because of its ergonomic design for an upright and relaxed riding style. And with that, it's a perfect bike for recreation, cruising, and traveling around town. 
In terms of performance, the shifting gears are easy to use – swift and quiet. The hand brakes also work well and have consistent stopping power. You can be assured that you're safe every time. Plus, with 21 gears to choose from, you can ride on flat terrain, uphill, and downhill with ease. Overall, the EVRYjourney is a smooth and pleasant bike. It is an awesome hybrid cruiser bike with style for the value of your money.
---
What is a Hybrid Bike
A hybrid bike is what you get by combining a road bike and a mountain bike. It gives you the agility of a road bike, though not as fast, and the versatility of a mountain bike, though not as flexible. 
In terms of design, a hybrid bike often has large tires, a wide array of speeds, suspension, and an upright cycling posture. With a comfy seat and upright handlebars, it is an excellent choice for daily commuting. The design is ideal for general terrain types and general riding purposes. It is perfect for recreational cycling and for fitness.
The hybrid bike is also most suitable for leisurely rides and errands around town and short-distance travel. 
---
Things to Consider When Buying a Hybrid Bike
With $1000 to spend, you should carefully consider your riding needs. Will you be riding primarily around town? Will you be out riding every day? Will you be riding mainly on pavement, gravel roads, light off-roads?
If you plan to ride your bike every day, $500 is a good amount to start. With $1000, it is a lot of money to spend on a bicycle. But spending $1000 will give you higher quality bike components and frame quality, which can last for many years to come. 
If you are a daily rider, a hybrid bike under $1000 will meet almost all your needs. 
Frame Material
Think of the frame as the main body of the bike. So it is a significant factor when considering the weight of the bike. You either get a cheap but heavy and durable "steel" frame or a light but expensive "carbon fiber" frame. Between these two is the "aluminum" frame, which is the most common frame available in the market today. It is more expensive than steel but way cheaper than a carbon fiber frame. 
Wheel Size
You either get 26 inches or the standard 700c (around 29 inches) wheels for hybrid bikes. Usually, the tire size is a personal preference. 
But here are some things to remember: the 26-inch wheels are better for control. In contrast, the 700c wheels can easily roll over obstacles, so it is slightly more efficient. 
Another thing to consider is the tire width—the wider the tire, the better the traction and stability. The thinner the tire, the better it is for speed.
Gear System
A hybrid bike typically has 1 to 27 gears. The lower gears are used for uphill climbs, while higher gears are for fast rides. But you also have to consider your riding style, fitness level, and the terrain on which you plan to ride. If you will mostly ride around town for errands and commuting purposes – in flat landscapes and pavement, a high number of gears will be underutilized. 
Suspension System
The suspension system mainly absorbs impact to the rider. This provides a comfortable ride, even on bumpy trails. With that said, many hybrid bikes are hardtails – bikes with front suspension. Less expensive options might have no suspension (rigid), but this can be compensated by fatter tires or short travel found between the seat post and seat stays. 
Rigid bikes are great for flat terrains, while bikes with suspension are suitable for hilly terrains. 
Brake System
The brakes of a hybrid bike are either rim brakes or disc brakes. Both provide a strong stopping force, but disc brakes give a slightly better stopping power. Rim brakes or linear-pull brakes are cheaper, but their brake pads are inexpensive and easy to replace. As a con, they have lower durability and lesser braking consistency.
On the one hand, disc brakes are either mechanical or hydraulic. Mechanical disc brakes are cheaper, more economical, and less costly to maintain. Its power and consistency are slightly less than hydraulic brakes in stopping performance but better than rim brakes. 
Among the three types, hydraulic brakes are the most costly – both in price and maintenance cost. However, it is highly responsive and provides a more robust stopping force – especially on downhill rides. 
Handlebar Shape
There are four handlebar shares: flat bar, riser bar, drop bar, and mustache bar. Flat and riser bars are suitable for upright sitting styles giving maximum vision during rides. They are ideal for leisure and relaxed rides.
The drop-bar gives an aerodynamic posture similar to road bikes. This is a good choice for you if you love speedy rides.
Lastly, the mustache bar is a combination of a flat bar and a drop bar. This allows for better grip versatility. 
Read also: The Different Types of Bike Handlebars Explained
Accessories
Most people who buy hybrid bikes use them for commuting, rides around town, and running errands. Fenders keep the rider splash-free, and a rear rack can be most helpful for errands.
---
Most Commonly Asked Questions
Conclusion 
Spending $1000 (or between $500-$1000) on a bike will give you a bike frame and bike parts with higher quality, which can last for many years to come. Suppose you plan to use a hybrid bike for general purposes. In that case, we highly recommend the Schwinn Discover bike because of its sleek style, top-notch components, and reliable performance. 
Have a fun ride!