Best Smartwatches for Cycling
When looking for the best smartwatch for cycling, you have to pay attention to every detail, especially its cycling profile. Several smartwatches offer and support multiple cycling modes with GPS trackers and ABC sensors.
Whether you are a beginner or a pro, exploring unfamiliar terrain or tracking your route, you need to have the essential smartwatch features. Think of the smart functionality the smartwatch can offer before buying them.
There are a thousand models of smartwatches for cycling, making it more overwhelming to choose the best one for you.
Here are the 10 best cycling smartwatches according to the kind you need.
---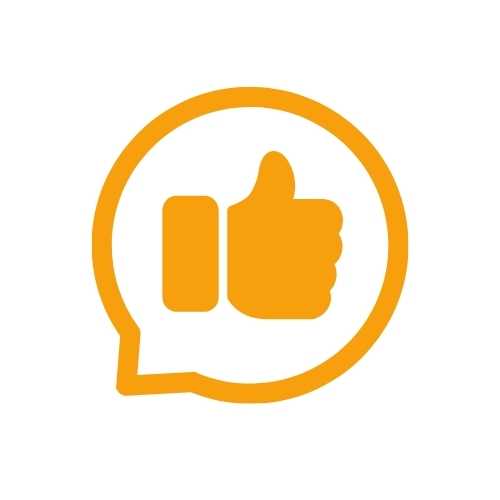 15,084
Customer Reviews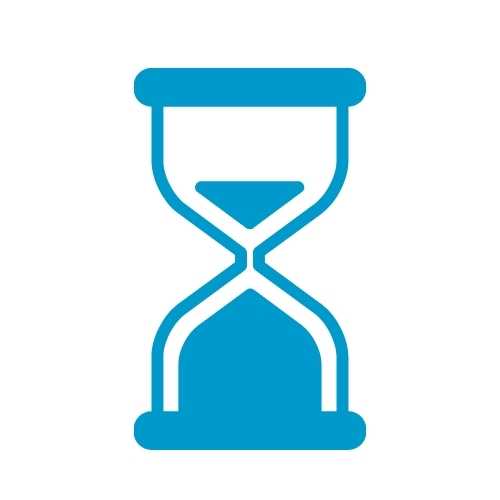 18
Testing Hours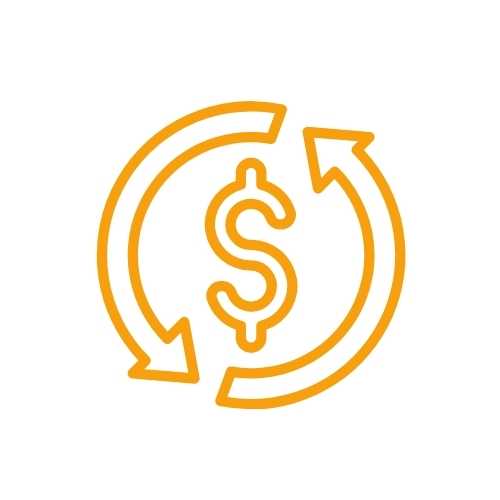 10
Tested Products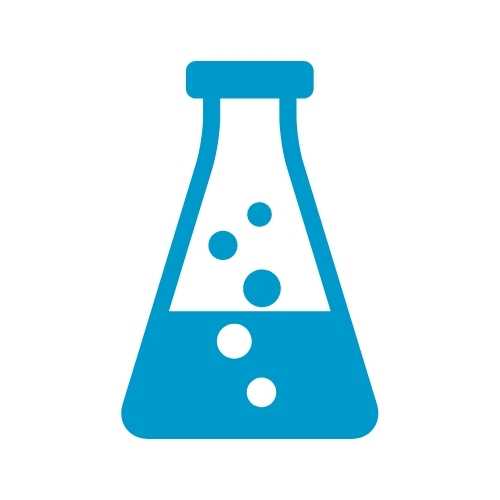 15
Sources Researched
---
10 of the Best Smartwatches for Cycling
---
Best Overall: Solar-powered Multisport GPS Watch
KEY FEATURES
Battery performance: Up to 14 days; up to 10 hours for GPS and music mode; up to 48 days for battery saver mode.

Supports Garmin Pay
Supports Galileo, GPS, and GLONASS
Advanced training features: PacePro
Apart from the fact that Fenix 6 is a Garmin watch, the best brand of smartwatches, it is also the best overall smartwatch on this list.
Garmin smartwatches are popular for their battery life. You can choose 7 battery modes for Garmin Fenix 6, ranging from 10 hours to an impressive maximum battery span of 48 days in saver watch mode.
PacePro is a more advanced training and coaching app. It allows you to track the details with your mountain biking metrics, specialized grit, and flow measurement that affects your ride. 
It is nice to have your performance data monitored to help you endure tough challenges. Moreover, Garmin Fenix 6 is pre-loaded with maps (TOPO and ski maps) through support from multiple global navigation satellite systems (Galileo, GPS, and GLONASS). 
Get the Garmin Fenix 6 for a more convenient and helpful smartwatch for your cycling sessions.
---
Best Alternative: Effective in tracking and analyzing your cycling performance
KEY FEATURES
Battery performance: Up to 5 days for smartwatch mode; 40 hours in training mode.
Always-on display
Polar Flow ecosystem
The best alternative is not only for its smart features but including its looks. Polar Vantage V is the best-looking Polar smartwatch produced. You can dress with style wearing this smartwatch. 
As the Polar Vantage V tracks your overall training performance and loads, it has nightly recharge features that provide insights on how well you have slept and recovered overnight.
What's frustrating with the Polar Vantage V is not its battery performance. It can last up to 5 days for smartwatch mode, while 40 hours of training mode. What makes a disadvantage of this smartwatch is its heart rate monitor. It needs a chest strap tracker to make the heart rate readings more accurate. 
If you prefer Polar Vantage V for your cycling needs, accustom yourself to the Polar Flow ecosystem. It holds all the data, charts, and an interface where you can view and analyze your data. 
---
Best Value for Money: Designed for multisport activities with impressive tracking sensors
KEY FEATURES
Battery performance: Up to 40-hours for GPS mode; 7 days for smartwatch mode.
Bluetooth connectivity
Hill SPlitter feature, FuelWise, Komoot route guide
Polar Grit X is a smartwatch styled and designed for multisport activities. Its robust and impressive tracking sensors and training aids are commendable to cyclists. It does not only record your workout activities. It also includes your sleep and recovery to provide an in-depth analysis. 
You will be surprised by its assistant. Its FuelWise assistant helps users maintain their energy levels by giving out timely reminders. Other than that, it guides you throughout a path. 
Lastly, it might not have the same battery performance as the other smartwatches, but you can have it on power-saving options. Having these features for a less expensive device is better.
---
Best Luxury Option: Rugged build – great for exploring new trails
KEY FEATURES
Battery performance: Up to 65 days with solar for smartwatch mode; up to 130 days for battery save watch mode.
Compatible with iPhone and Android
Supports Galileo, GLONASS, GPS
Pre-load courses with ClimbPro2.0
Trail Run VO2 Max
The new flagship multisport watch of Garmin comes with a Power Glass solar charging feature. As the name suggests, this Garmin smartwatch model has a rugged build. Garmin Enduro is the best smartwatch to bring if you are fond of bikepacking or exploring new trails.
Its GPS signals quickly detect, making it convenient when cycling on new trails. Garmin Enduro has a wide range of sensors, and even its weather information has a consistent forecast. Moreover, you can download and sync Garmin Connect IQ to have more wellness, fitness, and music apps on your watch.
---
Best Premium Option: Reliable for exploring uncharted and rough trails
KEY FEATURES
More than 80 tracking modes
10 ATM water resistance
Supports 5 satellite systems
ABC sensors: Climb, Loop
Battery performance: Up to 25 hours
Suunto 9 Baro is known to be the most reliable smartwatch for exploring uncharted and rough trails. Most cycling smartwatches offer GPS with one or more additional satellites, but Suunto 9 Baro has five. These five satellite systems are Beidou, Galileo, GLONASS, GPS, and QZSS. 
Along with the 5 satellite systems, Suunto 9 has 2 ABC sensors, Climb and Loop, that tracks floors climbed and runs skied. If you are exploring new trails, heatmaps are visible and in sync with the smartwatch to give you a hands-free experience.
Cyclists emphasize the importance of battery performance. Suunto 9 Baro proves its worth by having a battery life of up to 25 hours to 14 days. However, the smartwatch lacks a built-in heart rate tracker. You have to purchase a separate chest strap accessory to sync with the watch.
---
Best Budget Option: Provides a pleasant hands-free experience for Android users
KEY FEATURES
Voice assistant feature
Battery performance: Up to 120 hours
GPS tracker supports additional satellites
Wireless Qi charging
Samsung wants its consumers to enjoy its products. Samsung Galaxy Active 2 is designed for a hands-free experience for Android users. Compared to other smartwatches, Active 2 has a modest and simplified choice. 
You do not have to worry about switching sport profiles. It is pre-loaded with multiple sports, including running and swimming. Rather than that worrying about your cycling route, Active 2 has a robust GPS tracker that incorporates Beidou, Galileo, and GLONASS.
Its wireless charging and voice assistant features are amicable features of a smartwatch. If you love to rely on your wrist for everything you do with your smartphone while cycling or training, the Samsung Galaxy Watch Active 2 is the best choice.
---
Best for Health Monitoring: Provides real-time and accurate metrics
KEY FEATURES
Ideal smartwatch for iPhone users
Elegant design
Voice assistant feature
Compatible with third-party apps
Apple Watch Series 6 is the latest release of the Apple smartwatch. It is 20% faster than the previous model, giving you real-time and more accurate metrics. Apple watches are fashionable. You can wear them with your casual wear. It has an Always-On Retina display to help the cyclists see the display even on bright outdoors.
Most users agree that Apple Watch Series 6 is best for health monitoring. Its fitness metrics include heart rhythm, blood oxygen level, and medical-grade ECG measurement. Other than that, it tracks your sleep. 
Even though the Apple watch series 6 is praised for its new features, some cyclists do not prefer it. Its activity monitoring feature is lacking compared to high-end cycling smartwatches. Moreover, battery span matters most for cyclists. The battery performance of the Apple watches 6 can only last less than 48 hours.
---
Best Entry-Level: Effective fitness tracker
KEY FEATURES
Battery performance: Up to 6 days
Voice assistant feature: Google Assistant, Amazon Alexa
Wrist-based heart rate monitor
Built-in GPS
Although Fitbit is a known brand for fitness trackers, it's the first for Fitbit to have GPS functionality, and it is on their Versa 3. Indeed, the brand is continuously doing its job in making its fitness trackers and smartwatches more appealing to cyclists. 
As a known fitness tracker brand, aside from the wrist-based heart rate monitor, Fitbit Versa 3 can monitor your sleep, calories burnt, and step count as a known fitness tracker brand.
But, that does not what only Fitbit Versa 3 offers. It has Fitbit Pay, music mode, and voice assistant feature to provide you a hands-free experience.
---
Best for Performance Tracking: Packed with every feature you'd possibly want in a cycling watch
KEY FEATURES
Battery performance: Up to 14 days in smartwatch mode; 10 hours in GPS and music mode.
Connectivity: Bluetooth, ANT+, WiFo
Battery performance: Up to 14 days for smartwatch mode; 10 hours in GPS and music mode; up to 60 hours in UltraTac mode
Garmin Pay
Advanced display of training metrics
If you love the 935, the Garmin Forerunner 945 will make you deeply in love with its features. It is loaded with every feature you possibly want in a cycling smartwatch. It has an ANT+, WiFI, and Bluetooth connectivity, giving you several preset activities, tracking functions, and a hands-free experience.
Garmin Forerunner 945 is the more advanced version of Forerunner 745. The cycling prowess analysis of Forerunner 945 is best for performance tracking. It even offers personalized insights into your cycling performance. Thus, it helps you ride smarter—no doubt how Garmin Forerunner 945 became a go-to cycling smartwatch.
---
Best Smart Features: Pretty accurate for before and after monitoring
KEY FEATURES
Battery performance: Up to 35 hours for GPS tracking mode; up to 100 hours for battery saver mode.
5-metric display
ANT+ compatible
If you want to improve your athletic performance, nothing beats the help of Coros Apex. Its quantifiable metrics for monitoring and analyzing your efforts during and after your activity is pretty accurate. 
It has notable battery life. You can use it for up to 35 hours in regular GPS tracking mode. During training, you can view 5 metrics on your screen, including stamina. 
Apart from the commendable features of Coros Apex, there is a drawback cyclists can point out. Its Bluetooth compatibility is only limited to smartphones. 
But what makes a good cycling watch? Here are the things you have to look for when buying a cycling watch.
---
What to Look for When Buying a Cycling Watch
Some are concerned with the watch design. But, given that these watches are for cycling and strenuous activities, they are incredibly lightweight, rugged, and clunky. Choose an ergonomic strap and large enough display size to provide you comfort.
Aside from the design considerations, there are some features of cycling watches that you have to look for before buying.
Cycling Modes
The movement tracking between cycling and walking is different. That's why you have to get a smartwatch that supports multi sports activities. Look for models that have a wide range of cycling modes. 
Often smartwatches monitor several riding profiles such as road, mountain biking, gravel, and indoor cycling. It tailors the relevant metrics to precisely analyze specific on the riding style and terrain.
Connectivity
Watch manufacturers such as Garmin Connect, Fitbit Dashboard, Strava and Polar Beat allow users access a larger community. Cyclists can share their fitness information and find others nearby which will help them motivate during the ride. Moreover, they can communicate through these platforms for fun and safety by sharing routes among friends and family members.
Aside from community connections, choose a smartwatch with built-in WiFi to connect easily.
Battery Life
No user wants a device that easily runs out of battery. You might notice that smartwatches designed as hands-free smartphone replacements have a lower battery life span, that's because of the features and functions they offer.
If you ride for long periods, it is important to have a smartwatch if longer battery performance. Smartwatches have several battery modes to extend their battery life. Other than the modes, some smartwatches have a solar charging feature. It's helpful if you are cycling in open terrain.
GPS Tracker
Every year, the GPS tracker of smartwatches advances, and it is a great feature for cyclists. It helps track routes or find new routes. 
Your location might affect the accuracy of your GPS tracker. If you live in an urban area, check the GPS compatibility of the smartwatch. Look for Galileo or GLONASS satellite tracking systems to ensure optimal accuracy. 
Wrist-Based Heart Rate Monitoring
Today, several smartwatches have optical wrist-based heart rate sensors. Although some believe that chest-based sensors are more accurate, these wrist-based built-in monitoring feature gets better over the years.
The optical heart rate sensor lights up the wrist capillaries with LED. As it detects pumped blood, the density changes making the light reflect differently. That's when the sensor translates the light into a beat per minute reading.
Altimeters and Accelerometers
You might wonder how smartwatches measure the number of burnt calories. That's how the altimeter works. It measures the height changes through atmospheric pressure. As the flight of stairs adds up, it calculates the total step count you have made. Thus, the calorie burnt output is much more accurate.
Meanwhile, the accelerometers measure your movement and orientation. It senses the movement and orientation of the device accordingly. This feature often senses your step count and sleep quality. It has a great sense when you are moving for a period or when you have stopped completely.
Phone Integration
Smartwatches have to be integrated with your smartphone to track and review your fitness metrics in detail. Although the majority of smartwatches work with iOS and Android phones, check their compatibility. Some smartwatches do not support older versions of the operating systems (OS). 
---
Frequently Asked Questions
What is the best fitness watch for cyclists?
The difference between fitness watches with smartwatches is that their main goal is to monitor the user's health. The best fitness watch for cyclists is Fitbit Charge 4. The Active Zone Minutes feature has a new feature to help users measure their activity intensity throughout the day or week. Thus, they can measure their cycling load.
What is the best smartwatch for cyclists?
The best smartwatch for cyclists depends on your preference. Although there are thousands of smartwatches available in the market, you know which one to choose based on the features we have mentioned above.
Ensure that it offers a wide range of cycling modes, an enhanced GPS tracker, and an ABC sensor. You may also choose a smartwatch with hands-free features on your phone.
What is the best Garmin watch for cycling?
Garmin Fenix 6 Pro Solar is considered one of the best Garmin watches for cycling— even for multisport activities. Garmin watches are known for their GPS navigational support, which makes them beneficial for open terrain cycling.
But, its solar power feature makes it better than the other Garmin smartwatches. Its display screen comprises a power glass lens material that works as a panel to absorb UV rays and transfer the power to its battery pack. Thus, it is perfect for long cycling sessions.
---
Conclusion
Thousands of smartwatch models, but it is your decision. Your personal preference is more than anything else. That's why subjectively and objectively, check the smartwatch you want. Ensure that you like it but also serve a great purpose.
For us, we recommend the Garmin Fenix 6, and it is the best overall smartwatch for cyclists. Aside from the smartwatch's long battery life and sensors, Garmin Fenix 6 has several hands-free features making it reliable without your smartphone.
Have a fun ride!