Best Road Bikes Under $1000
We all know that getting into road biking is a great way to get in shape and enjoy the outdoors.
However, it can be hard to figure out what bike you should buy if you're on a tight budget.
A good road bike can easily cost more than $1000, which means most people who want to start riding end up putting off their purchase until they have saved enough money for an expensive model.
Our guide will help you find the best bikes under 1000 dollars so that you don't have to delay your purchase any longer!
But if you're planning to get a bike with an aluminum frame, you can check out my article on the best aluminum road bike. Or my reviews on the best gravel bike under $1000 if you prefer a hybrid one.
---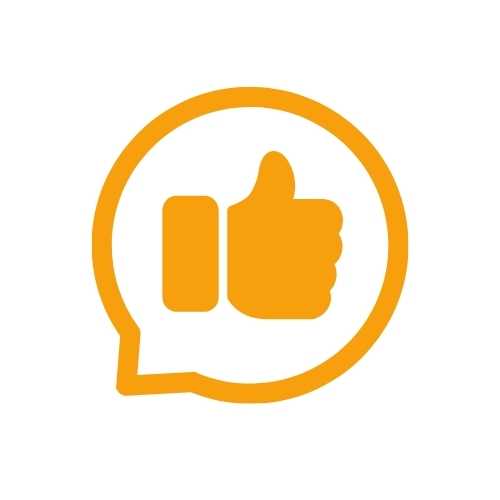 15,483
Customer Reviews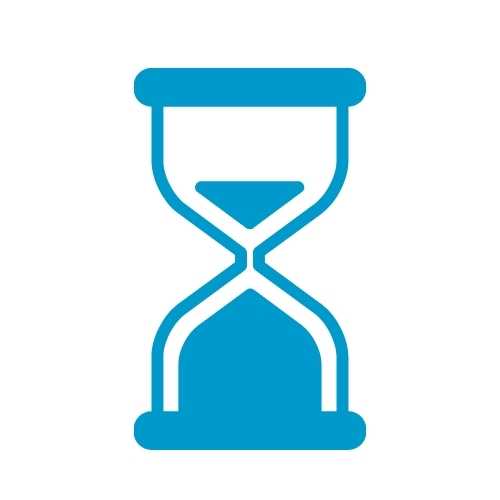 71
Testing Hours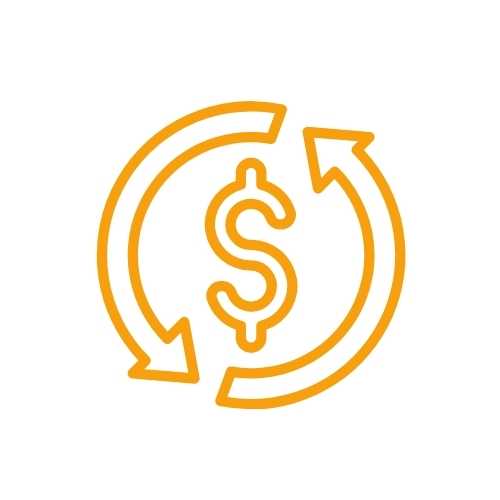 5
Tested Products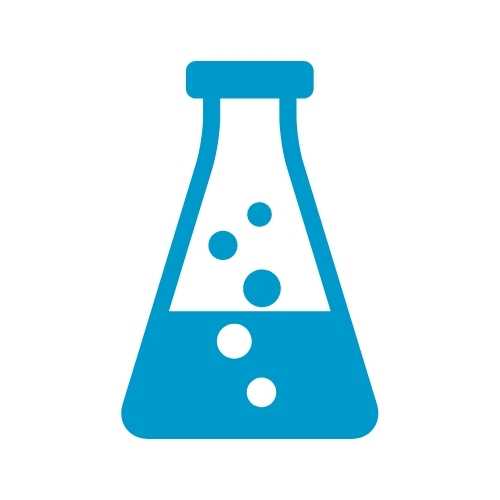 12
Sources Researched
---
5 of the Best Road Bikes Under $1000
---
KEY FEATURES
Vilano 6061 double-butted aluminum aero frame
Integrated headset and internal cable routing
700x25c double-walled tires
Sizes: 49, 53, 57 cm
14-speed
Shimano A070 STI integrated brake lever/shifters
Shimano Tourney TX front and rear derailleur

Caliper brakes

Variable height seat post with quick release seat clamp for easy adjustment
Vilano quick release hubs
Shimano CS-SG200-8 cassette sprocket
If you are looking for a bike that can…
…run faster than a mountain bike on flat terrain
…climb inclines, and 
…run smoothly on gravel…
Then the Vilano Shadow 3.0 is definitely the best bike for you.
This bike provides a comfortable riding posture that will allow you to ride longer. Longer ride, more fun.
Equipped with a 14 speed Shimano drivetrain, this bike offers more gear options allowing for smoother acceleration and deceleration.
The bike's caliper brakes are smooth and precise. Its efficiency is designed to keep you safe. This makes braking in all kinds of terrain safe and reliable.
Overall, it's an awesome entry-level road bike. Perfect for commuting, fitness and exercise. You can be assured that it can take you anywhere.
---
KEY FEATURES
Schwinn N LITENED GOLD triple-butted aluminum road frame
S, M, L, XL sizes
700 c tires
Schwinn rigid aluminum fork
Shimano Tourney A070 14 speed STI shift/brake levers
Promax aluminum caliper brakes
Schwinn sport saddle
Schwinn S2 road alloy compact drop bars
Alex X2200 double-wall rims
Schwinn quick-release aluminum road hubs
23 pounds
This is a good bike for those transitioning from beginner to intermediate-level road biking.
With an aluminum frame and fork, it is a few pounds lighter than the Volare, allowing the rider to accelerate and ride at higher speeds with less effort.
This bike is equipped with Shimano Tourney A070 STI shift and brake levers. These drivetrain components allow smooth transitioning between gears while riding. The Promax aluminum caliper brakes have a dual-pivot design and a brake pad material that enhances braking performance.
The maintenance of the wheelset is also easy since the hubs used in the wheelset are quick release. The Alex X2200 double-wall rims will cover hundreds of miles before requiring maintenance or replacement.
Overall, the Fastback is the best road bike for money. Plus you get a lifetime warranty from Schwinn.
---
KEY FEATURES
Schwinn Aluminum frame
Sizes: 48 cm and 53 cm
Color: Matte Purple, Red
Oversized 700cc road tires, 28×1″
Schwinn rigid steel road fork
Shimano Tourney 14-speed integrated shifter/brake lever combo
Alloy caliper dual-pivot brakes
Schwinn aluminum handlebar
Quick Release Hubs
Alloy Double Wall Tire Rims
29.5 Pounds
The Schwinn Volare 1400 is excellent for those considering to start cycling as a hobby or for people looking into good commuter bikes. 
The bike is light enough for daily rides that you can cover several miles without having to crawl yourself out of bed the next day.
Shifting is also easy and smooth with the Shimano integrated brake and lever combo. Even for new bikers, this set of the drivetrain is easy to use. 
Maintenance of tires is also simple and hassle-free with the bike's quick-release hubs.
Best of all, the seat and handlebar angle position makes long rides comfortable. And just like the Schwinn Fastback, you get a lifetime warranty for this bike as long as you own it.
---
KEY FEATURES
Eurobike steel frame
Sizes: 49&54 cm
700c tires
Eurobike rigid fork
21-speed
Shimano A050 Shifter
Shimano TZ30 front derailleur
Shimano TZ50 rear derailleur
Eurobike dual disc brake set 
Durable and good-looking are the two most appropriate words to describe this Eurobike bike.
It has a sleek design and color that will definitely turn heads.
The frame is made of quality steel material, which makes it sturdy. This warrants long-term use without compromising the stability of its performance.
The bike is fitted with a Shimano A050 21 speed shifter, Shimano TZ30 front derailleur, and Shimano TZ50 rear derailleur. This shifting system provides flexibility when changing speeds on a different gradient. 
The aluminum dual disc brakes are well integrated into the braking system. This makes braking smooth and efficient even at very high speeds.
The tires are wider than most road bikes allowing the bike optimum performance on different terrains.
---
KEY FEATURES
6061 double-butted aluminum frame
Sizes: 50, 54, 58
700cx25c tires
Vilano aluminum rigid fork
21-speed
Shimano A050 Shifter
Shimano Tourney front and rear derailleur
Dual disc brakes
Drop bar
25 lbs
The Vilano Tuono T20 is made up of a double-butted aluminum frame with an integrated headset making the bike light and, at the same time, durable. With this frame, this bike can withstand long and rough rides on urban roads.
Pedaling is also more efficient with the Shimano 21 speed drivetrain fitted on this bike. With the wider range of gear options, accelerating on flats and climbing on hills requires less effort. The availability of different gear combinations for every type of terrain makes it a great choice for recreational biking.
The bike is fitted with mechanical dual disc brakes, which makes braking efficient and reliable. The brakes work well even under less ideal weather conditions. 
---
What to Look for in a Good Road Bike Under $1000?
There are four main bike parts that you have to look into when buying your first road bike. These are the frame, the drivetrain, the brakes, and the wheelset.
Let us talk about these bike components and why you need to check them before buying your bike.
Frame
The bike frame is the triangular body of the bike. The most important thing to know about the frame is the material used to make it. This is because the bike's lightness and durability are affected by the material used in the frame. And, the lightness and durability of the frame affect the bike's overall performance.
The frame of a road bike is usually made from steel, aluminum, or carbon. 
Steel is the oldest material that has been used in making bike frames. Frames made from steel are generally on the heavier side but are of unquestioned durability.
Aluminum is commonly mixed with other metals to form an alloy. This is done to adjust the level of comfort and stiffness of the alloy frame. Alloy frames are ideally butted to make them lighter without compromising their durability. 
Carbon is currently the lightest material used in making road bike frames. Besides being light, it is also highly flexible and can be molded into any shape. However, carbon frames lack the durability of steel frames and triple-butted aluminum alloy frames. 
Choosing the right frame depends primarily on your purpose in buying the bike and the price you are willing to spend on one. 
If you are a beginner biker and buy one for commute or leisure, an aluminum or steel frame would be a better fit. It won't be as light as a carbon frame, but it would be much more durable and affordable.
Drivetrain
The drivetrain is composed of the crankset, the rear cassette, the front and rear derailleurs, the brake levers, and the gear levers. This is the bike's engine room and is the primary mechanism that propels the bikes.
The crankset will either have three, two, or one chainrings. These are referred to as a triple, a double, or a compact crankset. The crankset is complimented by the cassette in the rear. The number of chainrings in the crankset and the cogs' number in the cassette determines the number of gears that a bike has. Having a greater number of gears means easier pedaling and smoother change in speeds, even in varying terrain. However, it can also mean a heavier bike since the more components the bike has, the more weight is added.
The shifters and derailleurs dictate the accuracy of transition between one gear to another. In general, issues on shifting are affected by how properly it is set up. But there are times when it is due to problems in the components themselves. 
When choosing your first road bike, it is important to keep in mind the terrain you plan to bike and the distances you intend to cover. If you plan to bike in an area with no hills, having a triple crankset might be better for you to enjoy greater speed. On the other hand, if you plan to bike in areas with variable terrain, a greater number of gears would be better for easy pedaling.
Also, it is best to buy from brands with an established reputation for manufacturing reliable drivetrains. Examples of these brands would be Shimano and SRAM. 
Brakes
Brakes are the safety mechanism of a bike. Having good and reliable brakes helps prevents accidents while riding.
There are two main types of bike brakes: rim brakes and disc brakes. Disc brakes are further classified into mechanical and hydraulic brakes.
Rim brakes are a traditional braking system for bikes. In this type of brake, the braking force is applied directly to the rim of the wheel. 
This type of brake is cheaper, lighter, and easier to maintain. However, its efficiency decreases when it gets exposed to water. Because of that, it is not a good brake for biking under bad weather and muddy terrain. 
Disc brakes are originally based on a car's braking system. In this type of braking system, disc brake rotors are placed at the hub of the wheel. A brake caliper is then mounted on the rotor. When the brake lever is pulled, the brake caliper clamps on the disc rotor applying braking force. 
Disc brakes may come as mechanical disc brakes or hydraulic disc brakes. Mechanical disc brakes use wire tension to apply braking force on the disc rotor. Hydraulic disc brakes use fluid pressure to apply braking force.
The braking power of disc brakes is greater than that of rim brakes. It is also more reliable since its performance is not affected by road and weather conditions. The downside is, it is more costly and requires much more maintenance.
Again, choosing the appropriate disc brake for your road bike will hinge on where you will be biking. If it often rains or there are many muddy areas, a disc brake might be the better option. 
Tires
The wheels greatly influence the weight and responsiveness of a bike.
Thinner wheels will usually be lighter and will roll easier on concrete and asphalt, making riding faster and effortless. The disadvantage is that it has lower traction and durability.
Thicker wheels, on the other hand, are heavier and more resistant. It is, however, much more durable and has greater traction making it an excellent choice for all-terrain and downhill riding.
---
Types of Road Bikes
There are several types of road bikes made to cater to bikers' different riding needs and preferences. Let's take a look at the most common ones to see which one's the most appropriate for you.
Race Bikes
These bikes are designed for speed and are made for those who want to compete in races and win.
Race bikes focus on aerodynamics and are made with materials and components that maximize speed. This means that the bike is made as light and as durable as possible.
Needless to say, carbon is the material of choice in these bikes, putting it on the more expensive group of road bikes.
Gravel Bikes
Gravel or adventure bikes are a relatively new category of road bikes. 
This type of road bike most often has steel frames focusing on endurance to withstand mixed-terrain riding.
It is a good bike for long rides but definitely not the bike you want if you are into speed.
Endurance Bikes
"Comfortable riding" best describes endurance bikes. 
These are bikes made with a geometry that puts the rider in a more upright position. This design makes riding much more comfortable and is why endurance bikes are best for all-day riding.
Endurance bikes are lighter than gravel bikes but heavier than road bikes. It is the bike of choice for those who like to cover long distances while enjoying the greater speed.
Aero Bikes
Aero bikes are race machines. Everything about it is focused on minimizing wind resistance to boost speed. 
All components are integrated within the frame, and all cables are internally placed to reduce wind resistance. Aero bikes also have deep rim wheels to reduce drag and increase speed. These bikes come with larger tubes than the standard road bike.
The long and low positioning of aero bikes makes them perfect for sprinting. Still, it can be very uncomfortable for long rides.
Touring Bikes
These bikes are designed for comfort and longevity and not so much on performance.
The positioning of touring bikes is more upright to provide a more stable riding position to help with loaded carrying.
Steel is the material of choice in touring bikes due to its durability and easy maintenance. This, however, makes the bike heavier.
Touring bikes are good for those who enjoy long, leisure biking. 
Time Trial (TT)/Triathlon
Time trial bikes are specially made for riders who participate in time trial competitions or triathlons.
It is a bike made with the aerodynamics of an aero bike and the materials of a race bike. 
It is a bike made for speed since every second count in time trial competitions.
---
Most Frequently Asked Questions
Conclusion 
There are a lot of road bikes available in the market for you to choose from. The price ranges from hundreds to thousands of dollars. The bike brand, bike type, and bike components determine the price difference.
When choosing your first bike, you have to think about three things: 
1) your biking preference;
2) your biking skill; and of course
3) your budget. 
The road bikes presented in this article are the best ones to cater to entry-level and intermediate bikers' needs. These bikes are fitted with reliable brands' components and have a performance level that far exceeds their price. You will definitely not regret buying one for your first road bike.