Best Women's Cycling Shoes
When it comes to cycling, we know that comfort is key. You can't enjoy your rides if you're not comfortable and your feet are killing you!
We all want to get more people on bikes, but most of us don't have the right shoes for the job. That's why so many women give up on riding altogether. 
The best women's cycling shoes will keep your feet happy while you pedal away! Cycling socks help too!
Our favorite brands include Shimano and Sidi. Check out our top picks here. And remember that no matter how good a shoe looks or feels in the store, make sure they fit properly before buying them online (or anywhere).
---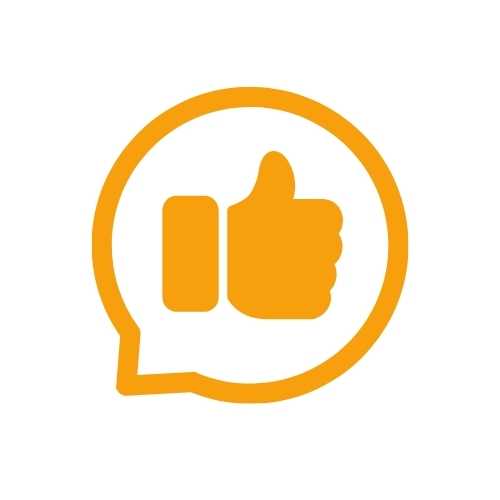 10,024
Customer Reviews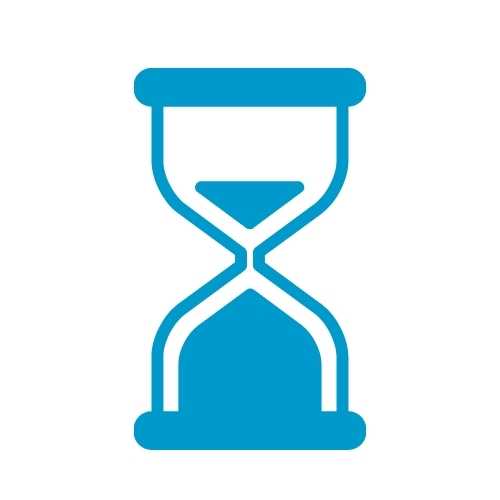 15
Testing Hours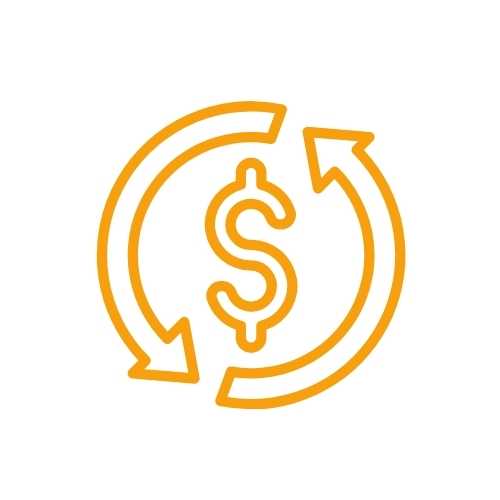 8
Tested Products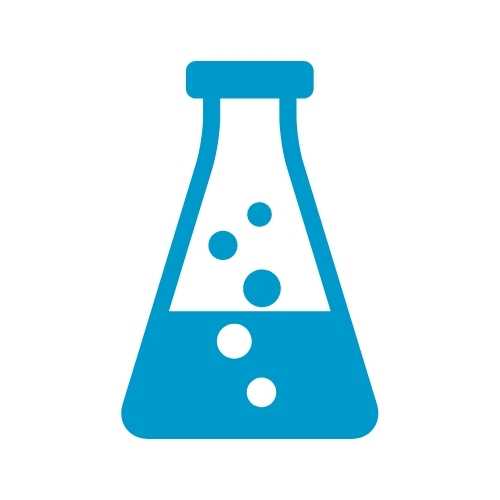 14
Sources Researched
---
8 of the Best Cycling Shoes for Women
---
Best Overall: wide-ranging cleat compatibility plus excellent comfort and breathability
KEY FEATURES
Size: US 6 to 12
Colors: black, white
Compatible with two and 3-bolt cleats
3 supple straps closure system
Stiff sole
Highly breathable
Cycling Deal cycling shoes offer wide-ranging compatibility with most cleats, so you can get a perfect platform no matter what the pedal is. It is an ideal match with two and 3-bolt cleats, including Look delta and Peloton. The cleats are also made of carbon fiber-nylon material with excellent texture so that you can walk safely on wood or tile flooring.
Cycling Deal also ensures comfort and breathability. The perforated shoe tongue, upper mesh, and heavily perforated EVA insole allow heat dissipation and airflow. This way, you can still enjoy even an all-day riding. 
On the other hand, the upper, synthetic leather secures your feet comfortably. And the three flexible straps offer easy adjustment plus strong closure. The outsole made of fiberglass composite gives an outstanding balance of pedaling efficiency and comfort.
Overall, this pair of shoes is great for women planning to do long-distance rides or women with wide feet.
---
Best Premium Option: Comfort, safety, and pedaling efficiency in one
KEY FEATURES
Size: US 6 to 9
Colors: white, black
Tecno-3 system closure system
polyurethane sole, carbon fiber outer sole
an adjustable heel retention device
anti-slip heel pad
Sidi Wire 2 comes with high-end features that match how much you spend. It is made from solid Tech Pro microfiber that is durable and water repellent. The vented carbon outer sole also permits air circulation on your foot. And the adjustable heel retention system makes sure no slippage when pedaling.
Sidi Wire is also a perfect pair of cycling shoes for narrow feet because it uses Tecno-three system closure. It has an adjustable microfiber upper strap on its forefoot and a Velcro on the ankle, allowing the optimal fitting of your foot in cycling shoes. The replaceable buckle system also offers reliable adjustments when your feet start to swell after a long ride.
In addition to this, the Sidi Wire cycling shoe comes with an anti-slip heel pad and a polyurethane sole that is not too stiff but offers excellent power transfer.
If what you seek in cycling shoes is comfort, safety, and pedaling efficiency all rolled into one package, then the Sidi Wire cycling shoe can be an excellent choice to consider.
---
Best Endurance: High-performance shoes for longer road adventures
KEY FEATURES
Size: US 5 to 10.5
Colors: black, white
Boa L6 dial closure system
Compatible with 2 or 3-bolt cleat
Breathable Microfiber upper
Outsole reinforced with carbon
Giro Cadet W features high-performance cycling shoes that can keep up with your road adventures. It comes with an ethylene-vinyl acetate sole which provides excellent cushioning. The breathable microfiber upper mesh allows a caring fit while being supple.
The cycling shoes also have a Boa L-six dial closure system that offers a customizable fit. This cycling shoe is compatible with a three-bolt cleat and has a carbon composite outer sole for stiffness, rigidity, and power transfer. It also has a durable toe box to protect your toes during cycling. Note also that Cadet W works well with a 3-bolt cleat system such as Shimano SPD-SL and Look.
Giro Cadet W cycling shoe comes with an adjustable heel retention device that ensures no slippage when pedaling. It is highly breathable and offers excellent ventilation, suitable for long rides or endurance cycling sessions.
Giro Cadet W cycling shoes are perfect for endurance road cycling as it provides a high level of cycling performance, flexibility, and comfort. However, if you are looking for cycling shoes with the stiffest sole, then Giro Cadet W road cycling shoes might not be what you are after.
---
Best for Wide Feet: Anatomically designed to accommodate swelling and wider-sized feet
KEY FEATURES
Size: US 5.5 to 15 plus 5 widths
Colors: black, white, hologram
Boa IP1 dials closure system
Suede sole
Wide sizing
Heat molding
Anatomical support and design
Vaypor S is designed with anatomical shaping, which gives room to your feet to spread naturally. It also allows space for swelling after hours of pedaling. The bathtub-shaped outsole supports your feet without needing footbeds and arch wedges. 
Moreover, you can heat-mold Vapor S for a custom fit so you can enjoy your rides more. The stiff carbon sole extends to the heel cup, creating a piece that securely holds its shape for more substantial shoe support. 
Vaypor S uses dual Boa IPI 1 dials for fitting adjustments. They are sensibly placed on the shoe tongue to avoid hotspots so you can still pedal comfortably even on longer rides.
Finally, Vapor S has an excellent grip on wet or dry surfaces with its grippy suede sole. It is ideal for women looking for cycling shoes that accommodate wider feet while still ensuring comfort and breathability even in longer rides.
---
Best Entry Level: Steadfast cycling shoes with first-rate performance
KEY FEATURES
Size: US 5.5 to 16
Colors: black, red, white
Boa L6 dials closure system
Nylon with fiberglass sole
seamless midsole
Shimano RC3 comes with features that accommodate newbies to cycling but are searching for performance. The fiberglass reinforced stiff nylon sole and a seamless midsole allow for better power transmission when pedaling.  
RC3 is designed with BOA L6 dials placed at the center, which offers a wide-range fitting adjustment. It also has a lightweight closure system, easy to adjust while on the go.
The outsole is fiberglass material that provides strength and stiffness for cycling shoes, ensuring an optimal pedal stroke. Shimano RC300 women's road shoe performs well on wet or dry surfaces with its textured rubber sole. One downside, though, is that it is not compatible with Look KEO cleats.
In addition to this, the surround wrapping gives a glove-like fit. Plus, it lessens overlap, so it does not hold much heat. 
For those looking for women's cycling shoes with a firm fit but do not come at a high price, this might be the women's road shoe you are searching for.
---
Best for Hot Days: Well-ventilated shoes for less heat buildup
KEY FEATURES
Size: US 6.5 to 15
Colors: black, purple, blue
Double Boa IP1-B dials closure system:
UD carbon sole
Dynamic arch support
well ventilated
If you love summer rides and worry about heat buildup on your feet, Fizik R1 Infinito is a perfect shoe for you. It is designed with knit material, so it is highly breathable and flexible. The entire UD carbon sole is also ventilated. Plus, it's very rigid, so there is an excellent power transfer when pedaling. 
Comfort is ensured with its dynamic arch support and textile guides which eliminate pressure points. R1 Infinito also uses dual BOA IP1-B dials, which have micro-adjustments for precise fitting. The steel-coated nylon laces ensure a secured hold on your foot.
The outsole is made of carbon material, offering excellent grip on wet or dry surfaces. However, it might be slippery on some gravel paths, so use caution when riding over them.
If you are searching for cycling shoes with a composite outsole that are well ventilated, then the Fizik R-one Infinito is an excellent road shoe to try.
---
Best Budget-Friendly: Excellent pedal efficiency and breathability at a reasonable price
KEY FEATURES
Size: US 6 to 9.5
Colors: black/atomic red, white/grey
L6 Boa closure system
Compatible with 2/3-bolt cleat and SPD
BioViz reflective features

1cm heel rise
All Road v5 features a unibody construction that delivers a super low stack height so you can have maximum pedaling efficiency. The three-layer seamless composite upper easily adapts to your foot shape. It also eliminates hot spots to ensure excellent breathability.
The cycling shoe also has a BOA IP-one closure system that offers excellent efficiency and comfort. It is compatible with a two-bolt or three-bolt cleat and has a rubber sole for durability on cycling shoes. Plus, the carbon power plate, having a stiffness rating of 8, conveys a feather-light stiffness.
Pearl Izumi Women's All Road v55 cycling shoes are made from an upper mesh material that provides flexibility, breathability, and comfort. The cycling shoes also come with a microfiber upper that is easy to clean and dries quickly after wet rides.
The bi-directional closure wraps secure foot retention while giving you a custom fitting. W Elite also uses BOA IP1 reels. This allows micro-adjustments to ensure you get the proper fitting. 
The cycling shoe has an internal reinforcement making it suitable for beginners. If you are looking for road cycling shoes that offer excellent pedal efficiency at a budget-friendly price tag, consider Pearl Izumi. If you want more stiffness, then consider other cycling shoes.
---
Best for Narrow Feet: Classic lace closure for a slim foot
KEY FEATURES
Size: US 6 to 11.5
Colors: black, white, floral
Lace closure
Compatible with 3-bolt cleat
Easton EC90 ACC carbon fiber sole
Evofiber Teijin microfiber upper
Do you always find cycling shoes to be loose? Well, Giro Empire tends to be narrower, so if you have slimmer feet, this cycling shoe is a perfect choice. It offers a classic lace closure system so you can easily adjust the fitting too. 
Though leather-like, this shoe is still lightweight and breathable. Thanks to its Evofiber Teijin microfiber upper. This provides excellent breathability and comfort on your cycling shoe. So you can enjoy cycling longer or even ride more frequently throughout the year.
Another great feature of Giro Empire is it comes in three arch and instep support inserts. So you can choose to have low, medium, or high arch support inserts. The shoe is also flat across the sole. Since your toes are not lifted, you can have better stroke power throughout the whole rotation.
Giro Empire cycling shoes are compatible with a three-bolt cleat and have an Easton EC90 ACC carbon fiber sole for stiffness, rigidity, and power transfer. However, this cycling shoe does not come with Boa IP reels.
With its premium Easton carbon outer sole, you have an adequate power transfer for effortless pedaling. The cycling shoe is a perfect choice for the avid cyclist who wants to push his/her cycling performance further.
---
What to Look for When Buying Women's Cycling Shoes
Material
Women's cycling shoes are made from a variety of different materials. The most common are leather, but some companies have started making women's specific models in synthetic suede or mesh!
Women who want to use their cycling shoes for walking around all day may prefer the non-leather versions. On the other hand, women who ride long distances may find that cycling shoes with leather uppers are more durable.
Widths and Sizes
When it comes to women's cycling shoes, width is often an issue – but not always! Most women (and men) need a narrower shoe to stay comfortable when riding for more extended periods or at higher speeds.
When women's shoes are too wide, they can lead to irritation and painful blisters. The best cycling shoes will fit like a glove (but not be uncomfortably tight).
There is some variation between different brands' sizing, so it may take some trial and error before you find your perfect pair!
Closure System
The cycling shoes closure system is vital. There are three main types of women's cycling shoe closures: Velcro, lace, and ratchet (also known as a Boa or cinch).
Lace-up cycling shoes offer the most support. But they can be challenging to put on quickly when you're riding with toe clips and straps (which we recommend in most cases).
Cycling shoes with Velcro closures are easier to get on. But they're less secure than cycling shoes with ratchets. Velcro women's cycling shoes can also be more difficult for beginners when riding toe clip pedals. So women who plan to ride with traditional women's cycling shoes and toe clips may want to stick with women's specific lace-up models.
Ratchet cycling shoes are the most user-friendly option for beginners. But they can be less supportive than women's cycling shoes with laces or Velcro closures. If you're just starting on your bike journey, women's cycling shoes with ratchets are a great women's specific option.
Women who want to get more advanced in their cycling should consider cycling shoes with the Boa closure. It's because they're easy to use and can be tightened or loosened quickly while riding – an invaluable feature for women looking to go racing!
Cleat Adjustment
If you're going to use clipless pedals with your shoes, the ability to adjust and personalize how tightly they grip your foot is a big plus.
The top cycling shoes will let you tighten and loosen the shoe's fit by adjusting where on the cleat system it attaches (behind or in front of the pedal).
Cycling shoes with toe clips are great for beginners, but they don't give you as much control over your bike.
So if you're riding longer distances or at higher speeds, then cycling shoes with clipless pedals may be a better choice.
Durability
Durability is an important thing to consider. Women's specific cycling shoes can often be costly. You don't want them falling apart after only a few uses (or even worse: before they've been worn out!) A good cycling shoe will last for at least 200 miles of riding with the proper care.
The best women's cycling shoes should stand up to anything you can throw at them – but they don't have to be heavy or uncomfortable either!
Price
Price is an essential factor for most women. If you're unsure whether a women's specific cycling shoe is suitable for you, don't spend a lot on your first pair.
Remember, women often wear out their first pair of specific cycling shoes very quickly. This is because they haven't been fitted properly. So it may be worth spending a little more on your first bike shoe, especially if this kind of women's specific cycling shoe is right for you! 
Women's cycling shoes are a very specialized piece of equipment, so they can be pretty expensive. You don't have to spend too much money, though! You can purchase women's specific cycling shoes for a reasonable price if you know what features and technologies you require in your footwear—for example, precise sizing or special lacing systems.
If you aren't too picky about the features, then there are some great women's cycling shoes available under $100 – and even less than that!
Frequently Asked Questions
Conclusion
As they say, "great shoes take you to great places." So a secure and comfortable shoe to our feet as we enjoy road cycling adventures is what we need. Of course, we have picked the best in the market to match your individual preferences. 
If you still can't decide which one to pick, we recommend Cycling Deal Universal Cleat Mount Women's Cycling Shoes. It is compatible with two and 3-bolt cleats. The upper mesh and Eva sole are highly perforated, so no heat buildup on your shoes. Lastly, you can rely on its three supple straps for quick adjustments and firm closure.
Have a fun ride!