Best Women's Road Bikes Under $1000
Women's road bikes are a great way to get fit and have fun outside, but they can be expensive.
If you want a new bike that will help you stay active, look good and make your commute easier, the best women's road bikes under $1000 offer all of these benefits without breaking the bank.
We've reviewed five of our favorite women's road bikes for 2022 that won't break the bank! From high-end road bike options to budget-friendly road bike choices, these top picks will provide years of riding pleasure.
---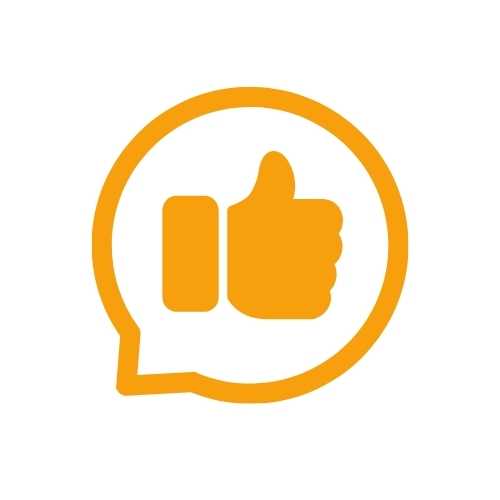 13,018
Customer Reviews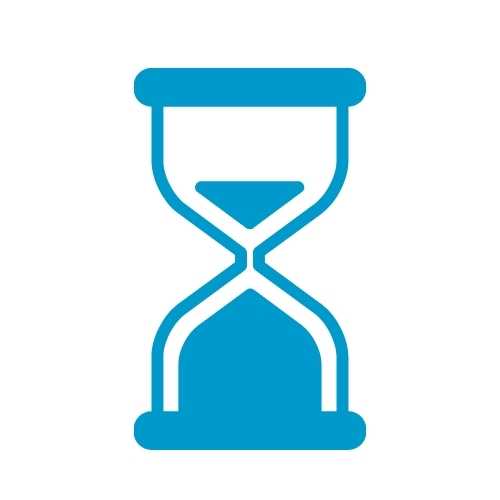 12
Testing Hours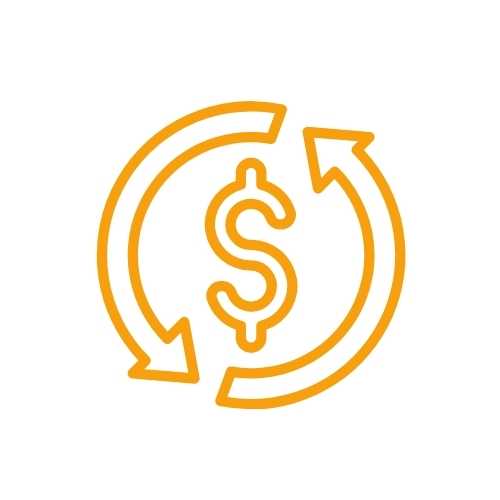 5
Tested Products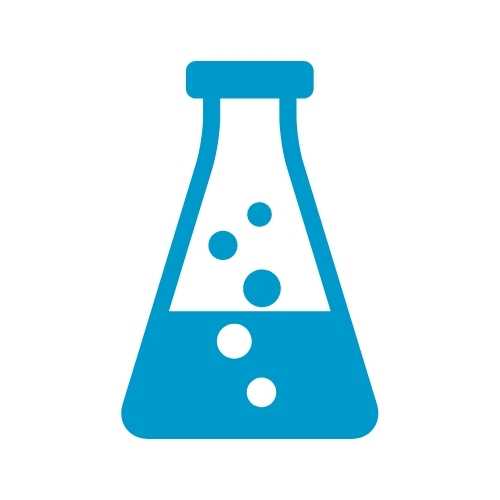 12
Sources Researched
---
5 of the Best Women's Road Bike Under $1000
---
Best Overall: For a complete package of speed and control
KEY FEATURES
6061 aluminum frame
700c x25mm tires
Shimano Claris STI 16-speed
Dual-pivot alloy brakes
Drop style handlebars
26 lbs
Fits riders: 5'4" to 5'8"
Giordano Libero comes in a lightweight aluminum small frame that can fit riders 5'4" to 5'8". The steel fork is strong and durable so that it can last long.
The Shimano Claris STI 16-speed shifter is a big bonus when you get this bike considering its low-cost price. It has a speed shifter that gives a wide range of gear options for better control on any trail.
If you are also into speed, the drop bar handlebar allows you to crouch down, increasing speed and efficiency. The drop-bar is also handy uphill.  
You'll also love all the extras that come standard with the Libero: alloy dual pivot brakes for quick stopping power and 32 hole double wall alloy rims. The alloy dual-pivot brakes allow firm and instantaneous braking. 
Overall, this is a great choice for those who are looking to buy an entry-level or mid-range road bike.
---
Best Alternative: Sleek and swift road battling
KEY FEATURES
20-inch 6061 aluminum frame
700c quick release wheels
 21-speed Shimano ASLAO5O shifter
Caliper brakes
Drop style handlebars
26 lbs
Merax Finnis is aerodynamically designed for cycle racing. From a drop bar handlebar for better speed to its lightweight but sturdy aluminum frame that can carry up to 330 pounds. The 21-speed Shimano derailleur offers silent, uninterrupted gear shifting, especially on rough terrains. 
You won't be left hanging with the two-toned sleek design complemented by its Kenda tires. The quick-release front wheels allow easy installation without tools. And finally, the aluminum kickstand is lightweight, so it doesn't add much to the bike's weight. 
Overall, the Merax Finnis is perfect for those that are looking to get into racing or just enjoy casual riding.
---
Best Value for Money: Convenient and comfortable rides
KEY FEATURES
20-inch 6061 double-butted aluminum frame 
700cx25 mm tires
21-speed Shimano A050 thumb shifters
Alloy caliper brakes
Drop style handlebars
Urban commuter saddle
33.7 lbs
Fits riders: 5'4" to 5'8" 
Vilano R2 offers a 21-speed Shimano thumb shifter for a wide-range and convenient gear shifting. The double-butted aluminum frame is lightweight, and you also get to carry your water with its built-in bottle cage mount. 
The saddle is also highly cushioned so that you can enjoy longer road biking comfortably. And if you love high speeds, the drop bar handlebar supports aerodynamic position so you can ride faster.
This is a great road bike for those who are looking to change from a mountain or hybrid. It is designed as an entry-level but has all the features of higher-end models, which makes it perfect for beginners and users that want something affordable and stylish at the same time.
---
Best Entry-level: Great bike component to welcome new roadies
KEY FEATURES
20-inch 6061 aluminum frame
700cx25 mm tires
14-speed Shimano equipped drivetrain
Dual Pivot alloy brakes
Drop style handlebars
33.7 lbs
Fits riders: 5'4" to 5'8"
If you're new to road bikes, Giordano Aversa is an excellent choice to start with. It is specifically designed for modern women cycling, so you don't need to alter some components. The springy saddle is raised for leg, back, and shoulder support. The 32-spokes lead to better wind resistance. It also comes in two sizes, so it covers a wide range of statures. 
Aversa includes a 14-speed Shimano drivetrain for a smooth transition between gears plus dual-pivot brakes for an all-weather stopping. 
The Giordano Aversa is perfect for those of you who want to try out road biking without breaking the bank.
This is an entry-level road bike, so it may not be suitable for everyone, but if you're new to cycling and don't know whether or not this sport will fit your interests, then the Giordano Aversa is a great way to try it out.
---
Most Straightforward: Vintage and basic control for all roadies
KEY FEATURES
Steel frame
700c x 28mm Tires 
Single-speed
Single pivot alloy brakes
Drop style handlebars
Fits riders: 5′-4″-6′-0″
If you missed the vintage and simplicity of the earliest days of cycling, well, Takara Oni is a great bicycle to pick. It comes at a single speed, so it's mechanically simple, lighter, and cheaper too. You get to pedal more efficiently as your feet are directly connected to the rear wheel.
You can also trust its durable steel frame and fork with rough urban terrains. The wider 28 mm tire gives better rolling and can absorb road imperfections too. The drop-style handlebar improves speed, so you won't be left out when we talk about swiftness.
This bike is ideal for anyone who wants to ride a road bike around the city or on a fitness ride.
---
Types of Road Bikes for Women
Gravel Road Bike
Gravel road bikes have a more off-road style geometry than traditional endurance and touring bikes. They're best suited for rides on unpaved surfaces like gravel, packed dirt, or sand where you'll be riding over obstacles such as rocks, roots, deep ruts and other protrusions.
In terms of design, a gravel road bike should have a slightly longer wheelbase for better stability.
Endurance Road Bike
An endurance road bike has a geometry that falls between flat bars and upright bikes. It still provides the best of both worlds with its aerodynamic design. It also gives you enough room to move around on your saddle should you need to go from sitting up straight for climbing type terrain or down in an aggressive position during more intense efforts.
Racing Bike
A racing road bike is best for cyclists who want to win. This type of bike has a more aggressive geometry so you can be in the best possible position as much as possible.
It's designed with light weight carbon fiber frames and components that are engineered specifically for winning races or setting personal bests on segments such as time trials. They're also often fitted with clip-in pedals, which enable both feet to be clipped into the pedal at once, giving riders unparalleled efficiency while pedaling uphill.
Hybrid Road Bike
A hybrid bike is best for cyclists who want to ride on both paved and unpaved surfaces. It features a flat or straight handlebar, which offers more stability than an upright position when riding over uneven terrain.
The geometry of this type of bike falls somewhere between the racing style bikes and touring style bikes with its slightly shorter wheelbase that's best suited for use on rough off-road trails as well as pavement recreation paths such as bike lanes or cycle tracks.
E-bike Road Bike
An electric bike is best for cyclists who are looking to improve their cycling efficiency. It's a pedal assisted bicycle that makes pedaling easier and less intense by providing an electrical boost when the rider pedals. 
This type of bike doesn't require any special training or licensing in order to ride them on public roads, but should be compatible with all local laws as far as helmet use goes. They can also reach higher speeds than traditional bikes due to being geared towards level ground rather than hillsides like mountain bikes would be best suited for.
Commuter Road Bike
A commuter road bike is best for cyclists who are looking to ride their bikes to work or school. They're made with lightweight frames that make them easier to carry on your shoulder and they usually come fitted with a rack behind the saddle so you can transport anything from groceries, books, laptop bags, or even clothes when it's cold out.
Women's Road Bike Sizing
Women's bikes are generally best for women who have a shorter than average inseam. There are two categories of women's bike sizes: small and regular. The only difference between the two is that the length of the frame differs by about an inch or so, but they both share all other features.
One thing to keep in mind when purchasing your first bicycle is determining how you will ride it most often. If you plan on doing leisurely road rides with lots of stops along the way, then a smaller size should be ideal for you; if not, go ahead and purchase one with a longer frame so that you can enjoy more speed while riding!
The best option to find the size for you is to start with the manufacturer's or brand's sizing chart. Then check the frame size for your height.
---
What to Look for When Buying Women's Road Bike
Frame Material 
There are many different types of materials used for the frame. Carbon's light weight makes it best suited to road bikes, but not all carbon frames are created equal. As a result, you might want to look at an aluminum or titanium alloy frame that uses less material and is more affordable than its ultralight counterpart.
Handlebar
There are several types of handlebars available for women, including drop bars and flat bars. Drop bars provide a more aerodynamic riding position than the other two styles because they allow riders to place themselves in an upright position while still providing hand positions that best fit their size and style preferences. Flat bar road bikes best suit riders who want a more upright, comfortable position.
Stem
Stems are the part of a bicycle that connect the handlebars to the fork. A shorter stem is best for a woman because it helps them ride at an optimum angle and the best position. It also gives more control over steering.
Wheels
You can't talk about the best women's road bikes for under $1000 without mentioning the wheels. The best bike will have lightweight and durable wheel sets, with a high-quality build to maintain momentum (so they don't get punctured too easily).
Look out for aluminum or carbon rims that are designed specifically for riding on the pavement. There are also many who believe that smaller wheels provide more control on dirt or gravel surfaces and can be easier to maneuver around.
Brakes
Brakes are a crucial component and best women's road bikes for under $1000 will have high-quality ones. The most common brakes for a road bike are rim brakes. At best, a bike will have both a front and rear braking system for maximum safety.
Weight
On the average, a road bike for women weighs around 20 pounds. There are a few features that may affect the weight such as frame material (aluminum vs carbon) and wheel size and tire type.
For road bikes under $1000, the average weight is around 26 pounds. You can find a few that are lighter, but most of these bikes will be best for those with an intermediate level skill set and for those who are comfortable riding on a narrow tire size.
Cranks
The best cranks for women's bikes are around 165mm in length. The best fit is to have the crank arm at 90 degrees from the center of rotation (bottom bracket), but if you need a different size, most companies will offer 160-170mm options too.
Gearing
On average, women's bikes have a lower gear range.  A typical women's bike is best suited for riding on flat terrain in a low gear.
In terms of chainset, consider women's specific bikes. Women's bike chainsets are best for flat-terrain riding, and they often have more women-specific components such as a narrower Q factor and shorter crank arms. This design is suited to the anatomy of female riders who typically have smaller hands.
Saddle
Women's road bikes have saddles that are narrower than men's to offer better comfort for the rider. The best women's road bike saddle is typically made from a lightweight material, such as carbon fiber or titanium, and includes padding on top of the saddle pan for added features.
---
Conclusion
Of course, we want a bike that will cater to comfort, convenience and support the thrills of our road cycling. If you still doubt which one can cover this, we recommend Giordano Libero. It is lightweight and durable, so you can expect it to last long. It also offers a wide range of gear shifts and a reliable brake for instantaneous stopping. Plus, a drop bar handlebar can support speedy runs on the road, especially uphill.
Have a fun ride!