Best Road Bikes Under $2000
Do entry-level road bikes not give you the thrill you want and wish to spend more for better options?
Having a budget of around $2000 for a road bike is a significant commitment. Since you will spend more, you want to make sure you get the best return.
You might be downing from the thousands of options in the market, so we're here to help you narrow your choices.
Here are the seven best road bikes under $2000 that can keep up with your riding style and fashion preference.
Keep scrolling, and you'll also find tips you may want to consider for better picking.
You can also check our reviews on the best road bikes under $1000 if you want more affordable options.
---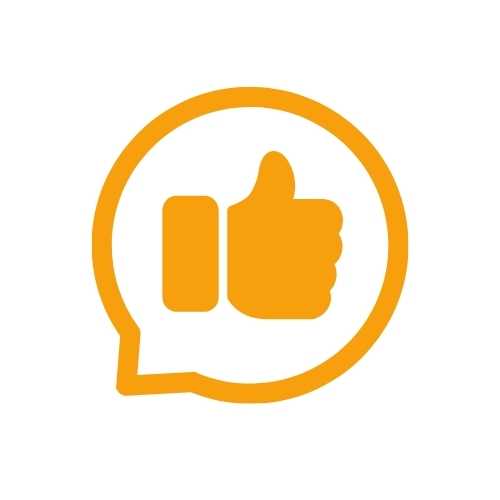 10,650
Customer Reviews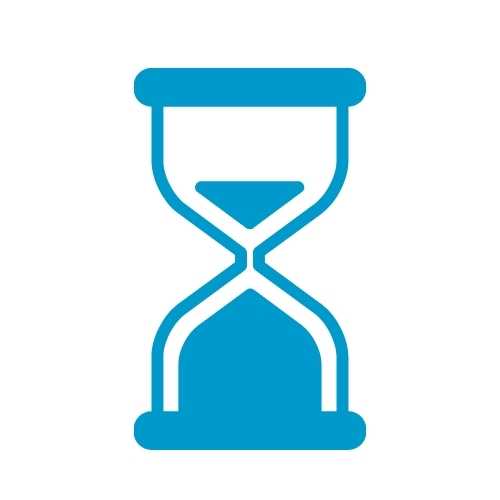 16
Testing Hours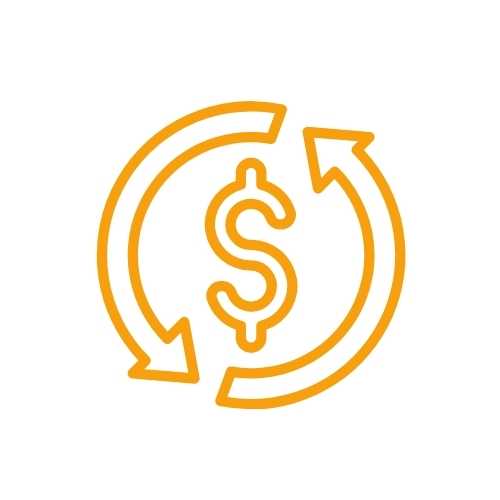 7
Tested Products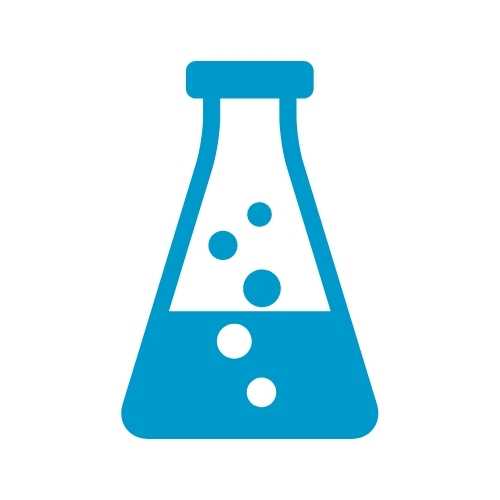 12
Sources Researched
---
7 of the Best Road Bikes Under $200
---
Best Overall: A complete packaged bike for fun and thrill
KEY FEATURES
17-inch TORAY T800 carbon fiber frame
26.8 – inch wheels, MICHELIN Pro 25C dynamic sport tire
22-speed SHIMANO 105 R7000 group set
Fizik saddle
Weighs 18.3lbs
For riders 4'11" to 5'1"
SAVA Herd 6.0 is packed with great features making it the top of our list. It features a T800 carbon fiber frame that is super lightweight and, at the same time, very sturdy. That's why the SAVA Herd 6.0 is just 18.3 pounds so getting uphill is not a problem.
This bike is also designed with a 22-speed Shimano 105 R7000 groupset, ensuring a swift and smooth ride. You also get a good range of front and rear gears, so you have better control on any trail. Plus, the V-brake allows a safe and smooth stop, whether getting downhill or on a plain surface. 
SAVA Herd also focused on your comfort with its aerodynamic and wind tunnel design. The saddle is well padded, so long-distance rides are more fun.
---
Best Alternative: A substitute bike with excellent gears and ergonomics
KEY FEATURES
20-inch triple-butted aluminum frame
28 – inch wheels
Shimano AO70- 14 speed STI shifter, front and rear derailleurs
Promax aluminum caliper brakes
Schwinn sport saddle 
Weighs 20.5 lbs
For riders 5'4″ to 6'2″ in height
Schwinn Tourney Al features an aluminum frame that is triple butted and tuned to ensure stiffness without giving much weight. It comes with a 14-speed AO74 STI shifter for effortless gear shifts; even climbing mountains is not a problem. The Tourney Al is also designed with an adjustable reach for better hand ergonomics.
Tourney Al also comes in various sizes, from extra small to extra-large, which suits beginners and intermediate riders. The sport saddle and bar tape support extra performance while ensuring you still be comfortable. 
---
Best Value for Money: Lightweight and smooth performance
KEY FEATURES
Toray T700 carbon fiber frame (different sizes available)
700 c tires
18-speed Shimano Sora
Rim brakes
Weighs 18.7 pounds
Lifetime warranty on frame
Hands-down, the HeartsBio road bike is one of our favorite models. It has an excellent price for its quality and components, making it well worth your investment! The carbon fiber frame makes it lightweight enough. So you can easily maneuver around corners or through challenging terrain. Yet, it's strong enough to withstand bumps along your ride.
With 700c tires, you'll be able to speed downhills and even head into the mountains with ease. The Shimano shifters help you change gears quickly and smoothly.
The rim brakes are very responsive and easy to use, so you'll be able to stop whenever necessary. And with the included water bottle holder on this road bike, you can stay hydrated while keeping your hands free for biking!
So if you are looking for a super lightweight road bike but don't want to compromise on quality, look no further. The HeartsBio carbon road bike is the ultimate racing machine.
---
Best Performance: A bike designed for fast and furious
KEY FEATURES
17-inches TORAY T800 carbon fiber frame
24 – inch wheels, 6061 Alloy 40MM wheelset
22-speed Shimano 105 R7000 groupset 
WINZIP V-brake
21.6 lbs
For riders 4'11" to 5'1″ 
If you are into rides with speed, aerodynamics is a great factor you look into. Savadeck Windwar 5.0 got you with its features. It comes with a carbon fiber frame. Not only is it super lightweight, but it was also designed in the Wind Tunnel, so it's aerodynamically contoured to reduce drag. 
The 22-speed Shimano 105 R7000 group set allows you to operate your rides effectively with smooth shifting. Windwar 5.0 also features Continental Ultra Sport II tires that are very sturdy so that you can enjoy even tough trails. 
---
Best for Beginners: For entry-level road bikers who wants fast and advanced riders
KEY FEATURES
18-inch aluminum frame
28 – inch Kenda tires
14/16 speed, Shimano AO50 rear derailleur
Promax alloy caliper road brakes 
27 lbs
For riders 5'3" to 6'2" 
Schwinn Phocus is marketed as a beginner's bike, but you will actually get features found on advanced bicycles. It uses an aluminum frame and rigid fork for a ride with ease and agility. So it is also a perfect partner if you're planning cycling as your workout. With the 14-speed Shimano AO50 shifter, you have a smooth gear transition without grinding. 
The alloy caliper brakes sustain a consistent and excellent braking power. The double-wall alloy rims paired with functional spokes patterns are lightweight and robust. 
---
Best Drop Bar Road Bike: For riders who want speed plus comfort
KEY FEATURES
20-inch aluminum frame
28 – inch quick release wheels
Schwinn front suspension fork 
14-speed Shimano AO50 rear derailleur
Alloy linear-pull brakes 
For riders 5'4" to 6'2" 
Schwinn Volare 1400 is designed with lightweight drop-style handlebars, which allow you to sit in an aerodynamic position for better speed. The aluminum frame also adds to the speed and easy maneuverability.
The 14-speed Shimano AO50 shifter provides plenty of gears and smooth shifts at any track. The quick-release wheels make it easy for repairs. The alloy rims also ensure durability while being refined and lightweight.
---
Best All-Around: For riders who want one bike for everything
KEY FEATURES
Tommaso 6061 SLA lightweight aluminum compact road frame
28 – inch wheels, Tommaso Corsa TC-20D wheelset
Shimano Tourney 30/39/50T triple crankset
Shimano Tourney derailleurs
21-speed Shimano Tourney shifters
Avid BB5 disc brakes
26.2 lbs
For riders 5'2″-5'6″ in height
If you want an all-around bike for adventure and simple cruising, Tommaso Siena is a perfect partner. The 28-spoke wheels can conquer challenging terrains and can support extra weight as well. The disc brakes allow excellent stopping power even in unfavorable weather conditions. With the 21-speed Shimano tourney shifters, you get various gear choices, so you can easily handle any trail.
Comfort is also a big thing. So Tommaso Siena provides a cushioned saddle plus shallow drop bars for comfortable long hours or rides.
---
What to Expect in a Road Bike Under $2,000
Total Weight
Road bikes under $2000 weigh around ten kilograms (22 pounds). The lightest bike is made of carbon fiber, and the total weight can be as low as eight kilograms.
Groupsets
The Shimano groupset is one of the most popular and reliable brands on the market for road bikes under $2000. They offer some of the best performance for their price point, with high-end and mid-range models available.
One of the most popular is the Shimano 105 groupset. Another is Shimano Tiagra, which is one of Shimano's most affordable groupsets.
The Shimano Claris is also a good option for road bikes under $2000, but it falls in the lowest end bracket with its budgeted design and construction. It's worth noting that this doesn't mean it performs any worse than Shimano Tiagra or 105.
Frame Materials
The most popular frame material for this price range is aluminum. Aluminum frames are affordable and easy to assemble. In particular, butted aluminum frames are more lightweight.
Carbon fiber is a popular frame material for more expensive bikes. While this means the bike will be lighter than an aluminum model of a similar price range, it's worth noting that carbon isn't necessarily any more robust.
---
Factors To Consider When Picking Road Bikes Under $2,000 
Gear System
A gear system is what determines the number of gears on your bike. The more gears you have, the easier it is to go uphill and downhill; however, this varies between bikes with so many available options in gear systems today. Generally speaking, though, a bike with fewer gears will be cheaper than one with more gears.
The most common external gearing systems come with rear derailleurs, which can have up to ten speeds. Some bikes come with more gears than others, and some have only three, which may not suit your needs if you're planning on going up hills often or if you plan on riding in hilly terrain.
The general rule for choosing the right number of gears for your use is that they should be as close to double what's needed most of the time, so if you ride primarily flat towns, then go with at least 24-27 gearing options but if there are many steep inclines where you live opt for 27+ speeds.
You can also consider an 11-speed shifter to get the most speed out of your bike.
Brakes 
Road bikes typically have padded brakes or disc brakes. Padded brakes are more common for casual riders because they are easier to use.
Disc brakes have a higher stopping power than padded ones and should be used by serious cyclists on the road.
Frame
Aluminum frames are the most common material for a bike under $2000, but there is always an option to purchase one with carbon fiber. Aluminum bikes can eventually rust if not cared for properly, though, so that's something to keep in mind!
Frames also come in different designs like aero and diamond, so make sure to choose the best one for you. Aero frames are more expensive but offer a more aerodynamic design with greater resistance to crosswinds.
On the one hand, diamond frames are more affordable but heavier and less aerodynamic.
Reach
A road bike's reach (or stack) is the distance between the bottom bracket to the top tube.
The reach is measured in centimeters and should be adjusted based on your height for a comfortable fit.
This can vary between different manufacturers and models, but there's usually a standard range of around 54-56cm or 21.25-22 inches. The rule of thumb is that the smaller your reach is, the more comfortable it will be during longer rides. But the longer the reach, the more power you'll have when cycling.
Weight
Road bikes usually weigh from as little as 20 pounds to more than 30 pounds. But the weight of a bike is not an indicator of how well it will perform.
Lightweight bikes are easier on the rider, especially if you have lots of hills and need to climb up them. Heavier bikes can handle rougher terrain better than lighter ones do, so they're often a better choice for off-road riding.
---
Frequently Asked Questions
Should I buy based on the spec sheet?
The spec sheet of a road bike is the set of features that a frame offers. To buy a road bike, you should understand your riding style and what features are essential to that riding style. The spec sheet will help you decide whether the bike is a good fit for you.
And if you have the chance, a test ride is always the best way to find a good road bike. 
Is a $2000 road bike worth it?
A road bike under $2000 is worth it if you are looking for a road bike that will be good enough to last through your cycling journey.
---
Conclusion
Indeed, you expect the best from a bike with around $2000 price. All of the bikes we listed offer excellent features which surely fit your preference. But if you are still deciding which to pick, we strongly suggest SAVA HERD6.0. It has a complete package of gears and comfort to support both fun and thrilling adventure rides.
Have a fun ride!