Best Road Bikes Under $500
Speaking of bikes, owning a road bike is an exciting experience that is difficult to explain. 
With so many choices in the market for first-time buyers, it could be hard to know where to start, even more so if you have a budget in mind. 
That's why we researched and found these top 10 best value options under $500 available today!
Buying your perfect new mountain or city bicycle without breaking the bank feels like much less work now, doesn't it?
But if you feel like spending more than $500, check our review on the best road bikes under $1000.
---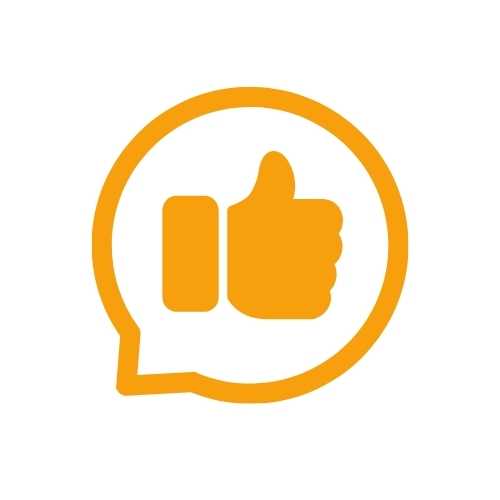 14,017
Customer Reviews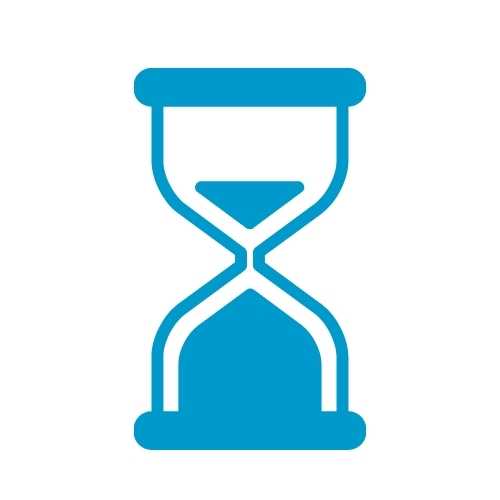 15
Testing Hours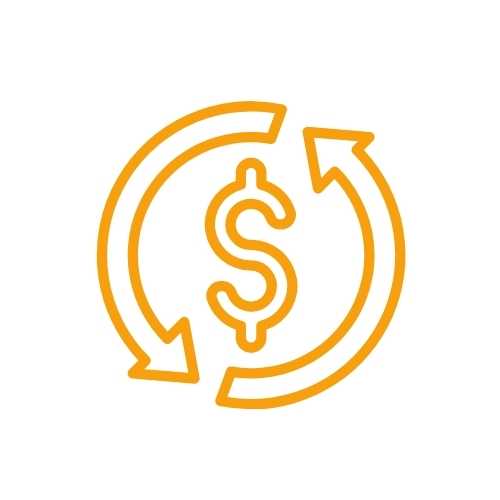 10
Tested Products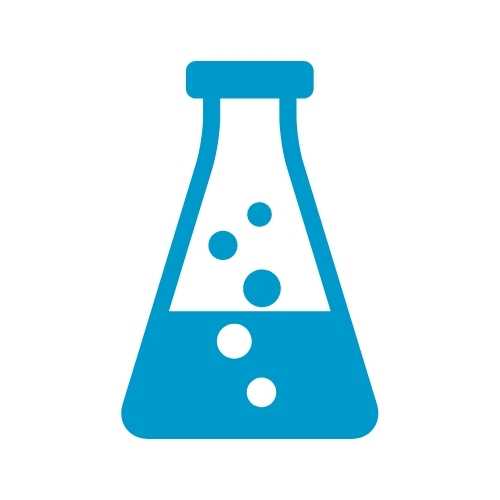 12
Sources Researched
---
10 of the Best Road Bikes Under $500
---
Best Overall: Lightweight with reliable gears
KEY FEATURES
Double-butted aluminum frame
700c doubled-walled wheelset with a quick-release feature
21 speeds with Shimano thumb shifters and rear derailleurs
The Vilano R2 Commuter Road Bike is a lightweight 6061 aluminum frame. It has an urban commuter saddle and 700c double-walled alloy wheels. These wheels are convenient to use, and it is a pocket-friendly product.
This bike has mount points on the frame for a water bottle, making it an excellent commuter bike. The Shimano A050 thumb rear indexed 7-speed adds to better speed control. It also has front friction 3-speed shifters for a smoother ride.  
This lightweight road bike makes a practical choice for heading to work or school. Use it to ride around the park or on the trail to get some exercise.
What is more, it is suitable for people with an active lifestyle. 
 Last but not least, this is a perfect bike for cost-conscious beginning cyclists.
---
Best Alternative: Fast and lightweight
KEY FEATURES
6061 aluminum frame
700x28c quick-release Kenda tires
21 speeds with Shimano RD-TZ500 front and rear derailleur
Shimano shifters
The Merax Finiss Racing bike has a sleek 6061 aluminum frame road bike for an easy, smooth ride. 
The stylish Shimano shifter and derailleur ensure reliable shifting with every pedal stroke. And the quick-release front wheels make installation even easier! 
Plus you'll be safer than ever thanks to its caliper brakes. These are durable enough to withstand serious pressure without any problems at all (perfect if there's nobody around to help!) 
So if you need something lightweight but still fast enough – this might just be it!
---
Best Value for Money: All-terrain gears
KEY FEATURES
Ultralight aluminum frame
Shimano A050 thumb shifter with 21 Speeds
700c wheels with aluminum rims
Weight: 25.9lbs
The Hiland road bike has a top-quality ultralight aluminum frame. Its paint finish is smooth and sleek.
It also has an internal cable design. This design makes it more unique compared to the other road bikes.
The brakes are double caliper brakes for a safer commute. This gives a better and safe road experience. This bike has 700c wheels, and Shimano 21-speed gears give your ride a reliable boost. This experience makes your every second count.
As such, it is light, fast, and good for commuting. Riding this bike 10-20 miles at a time is not a major issue. 
This is a perfect bike for cyclists who love speed. It's a decent bike with an excellent price point for beginners.
---
Best Entry-Level: High-performance tire and durable frame
KEY FEATURES
Durable hi-Ten steel frame
Shimano TY21 thumb shifter with 14 speeds
700x25c tires with aluminum rims
The Hiland 14-speed aluminum alloy frame is top in quality. The paint makes it attractive and unique. 
It's lightweight and comfortable for the rider, while also giving total control of gear shifts when needed. These are made easier by Shimano shifters which allow riders to have full command at all times. 
The reliable double caliper brakes on this road bike ensure it can handle any situation you might have–including quick trips from home within the city or a daily commute to work. 
A perfect choice for newbie bikers who want an enjoyable ride or big guys looking for comfortability!
---
Best Performance: Precise and responsive gears
KEY FEATURES
Integrated brake lever/shifters with 14 speeds
6061 aluminum frame w/ integrated headset, internal cable routing
700c doubled-walled wheels
Caliper brakes
The Vilano Shadow 3.0 offers an attractive, affordable design that is sure to be a hit in any home or office. It has some pretty cool features for the price too! 
This bike can shift gears while you're not in motion, which means it's perfect for inclined roads of all kinds. This includes fitness routines like daily commutes with average speeds up to 20 mph on flat ground. 
It also comes equipped with powerful brakes, so stopping power isn't lacking either–definitely one way this road bike stands out from others as being worth its low cost!
---
Best for Endurance: Lightweight and effective suspension
KEY FEATURES
Hydroformed aluminum alloy with hi-ten steel fork
700c tires 
21 speeds with Shimano A050 Shifter
Shimano TZ500 front and rear derailleurs
The Trinx Tempo 1.0 Racing Bike has a wide and durable tire for the city streets. It has an alloy frame that is light but still resilient. Its cross-top and drop-bar levers help you be more comfortable on your ride!
The Trinx Tempo 1.0 is the perfect bike for those who enjoy endurance biking. This lightweight yet this durable bike has everything you need to get out and explore your surroundings with ease.
You can take this bike anywhere because it's designed to be ridden in all types of terrain – from paved roads to gravel paths and dirt trails. It also comes equipped with 700C tires that are perfect for any surface, as well as Shimano A050 shifters, rear derailleur, cassette, and front derailleur. So you won't have any trouble shifting gears when needed.
---
Best in Durability: Highly durable steel frame
KEY FEATURES
Steel frame with aluminum fork
160mm dual mechanical disc brakes
700x28c black tires with 3-spoke wheels
21 speeds
Eurobike is the perfect bike for riders who want to get around town in style. The steel frame and 700c wheels make it lightweight, durable, and easy to maneuver. 
With dual mechanical disc brakes, you'll be able to stop quickly and safely no matter what the weather throws at you! It's also got 21 speeds, so you can find your perfect gear on any terrain.
You deserve a bike that will help you explore without breaking the bank. With Eurobike, you'll have an affordable option with decent road performance. 
---
Best in Style: Made with high-quality materials
KEY FEATURES
6061 aluminum frame with hi-ten steel fork
16 speeds with Shimano Claris STI shifters
700x25c tires with double-wall alloy rims
Alloy dual-pivot brakes
Giordano Libero is a versatile, high-quality bicycle that will take you everywhere with ease and comfort. It has 16 speeds, so you can go up hills or down them without breaking a sweat. 
The steel fork ensures stability while riding over any terrain. And the alloy dual-pivot brakes are great for stopping on a dime when needed.
With this bike, your rides will be more enjoyable than ever before! 
 A fun bike for beginners and intermediate riders!
---
Best Budget Option: Quality gears with reliable brakes
KEY FEATURES
6061 aluminum frame with hi-ten steel fork
14 speeds with Shimano drivetrain
 700x25c tires with double-wall alloy rims,
Alloy dual-pivot brakes
The Giordano Aversa road bike is perfect for beginners and intermediate female riders. This type of bicycle has a lightweight aluminum frame with a steel fork for extra stiffness. The semi-compact frame design of this bike can handle all terrains and provides maximum comfort.
With Shimano 14 speed gears, this bike is perfect for commuting and riding in the city. The dual-pivot brakes ensure safe stopping on this highly efficient machine that will get you going farther than other types of bikes at an affordable price point!
Giordano has a winner on their hands with this one. This comfortable bike comes at an affordable price, but don't let that fool you… it doesn't lack in quality features that make this commuter ideal.
---
Best for Practicality: Single-speed at its best
KEY FEATURES
High-tensile steel frame and fork
Flip flop rear hub for fixed or freewheel
700x28c Tires with double-wall alloy rims
Single-pivot alloy brakes
For those who prefer a practical bike and don't want to rely on gentle pavement or slow speeds, go for the Takara Oni single-speed.
This bike features strong brakes with reliable gears that are never going out of style. Plus, its steel frame is easy to maintain while still more than durable enough to use against harsh conditions like gravel and dirt paths. The excellent paint finish adds extra protection against rusting, so you can use it even if you live in a humid environment.
The rear flip-flop hub so freewheeling is an option! In addition, this commuter-style road bike comes equipped with tear-resistant 700c x 28mm tires capable of handling anything thrown at them, from cracked blacktop to uneven country roads.
The Takara Oni was built for simplicity and practicality! A perfect choice for road and city life.
---
What to Look for When Buying a Road Bike
Frame Size and Material
Aluminum frames are very good at providing a smooth ride. A carbon-fiber bike frame gives a more comfortable and vibration-absorbing ride.
If you must have the lightest and strongest, then a carbon-fiber frame is going to appeal to you, especially if you have road racing in mind. But they are more expensive. 
If you tend to ride not with speed as a priority, then an aluminum frame bike will suit you well. Plus, it is way more affordable than carbon fiber. 
And if you want a more affordable option, consider the steel frame material. It is slightly heavier but more durable than aluminum. 
Suspension
Bike suspension makes better control of the bicycle. And it makes things more comfortable. It also keeps your bike under better control. Bike suspension helps your wheels track the terrain. It helps the rear wheel stay planted on the ground and absorb bumps so that your body doesn't have to.
However, most road bikes do not have suspension since they are rarely used off-road.
Gears
Road bikes come with at least 18 gears. But you will find some road bikes with 30 or more gears, all based upon the number of chainrings and cogs it features. Gears help you to climb at a steady speed and change gears when the slope or gradient changes.
Higher gears are for pedaling harder to go faster, while lower gears are used for easier pedaling on a flat or downhill. 
For beginners and intermediate riders, 18 gears should be more than enough. Having too many options may lead to confusion and difficulty. 
Wheels
Choosing your wheel size is one way to determine your ideal bike. 650c or lower are more nimble and better for race courses. While 700c is a standard size wheelset for everyday riders as it offers a smooth ride.
For road bikes under $500, you'll be happy to know that these are available in all sorts of wheel sizes.
Brakes
The most popular brake for road bikes is the rim brake. It relies on squeezing a pair of metal pads pressed against your rims to slow you down.
Caliper brakes work by applying pressure to two pads mounted on arms that protrude into the wheel hub openings between the spokes. 
On the other hand, the cantilever brakes are fixed to a frame and not your wheels. They do not require any direct attachment to brake the wheel, and their operation is similar to that of caliper brakes.
Caliper brakes are often used for racing because they can provide more power than cantilever brakes, which typically are limited to smaller riders. Nevertheless, the cantilever brakes are more popular with casual and recreational cyclists.
Handlebar
Drop bars are more aerodynamic than other handlebars and are popular on time-trial bikes, which are used in competitions.
Drop bars also have a rise in them, known as a "sweep." This makes it easier for riders to move their hands from one side of the handlebar to another and helps them go around corners.
On the other hand, flat bars (sometimes called mountain bike handlebars) are more comfortable and better view the road behind you, which is necessary when riding on city streets. They are usually a good choice for people who ride long distances or in major competitions because they are less tiring.
Aero bars are like drop bars, except they are bent into an aerodynamic shape. They are also more comfortable than drop bars but may not give you as much of a speed advantage.
The disadvantage to drop bars is that they require the rider to lean forward at all times, which can be tiring on long rides.
Lastly, cruiser bars are usually found on beach cruisers. They are more comfortable than drop bars but less aerodynamic.
Weight
The weight of a typical road bike is usually about 8kg (or 18 pounds). That includes the pedals and cages. Some bikes may weigh as much as 10 kg, but they're rarer than lighter-weight models. 
Carbon frames have made this even lower for some super lightweight options that can be around 6kg or 13 pounds – these are typically pro level racing bikes though there's been an increase in average cyclists seeking them out too!
A heavier road bike is not necessarily bad if the rider can handle it well. Heavier road bikes will often be more comfortable, especially on long rides and tough terrain. Classic steel bicycles are heavy but very smooth to ride because they dampen bumps well.
---
Conclusion
It might be difficult to choose what road bike is right for you with all the different options. 
For our list, we found Villano R2 Commuter as the best option for those looking on a budget that still provides good quality and reliable features. From gears to performance- there's no disappointment with this one! 
To sum up, buying an environmentally friendly bicycle helps us reduce pollution. At the same time, it improves health conditions.
Have a fun ride!