Best Mountain Bike Knee Pads
What do they say? As a kid, the final step on how to ride a bike training course is when you let go of the training wheels and then fall in the process, resulting in a scraped knee.
But then, should that always be the case?
No, right! Grown-up wisdom has brought you here.
To learn what the market has to offer on mountain bike knee pads.
Do not let others learn from you but learn from the mistakes of others by not wearing personal protective equipment, like a knee pad.
Only you can prevent accidents.
So, let's better check now the best mountain bike knee pads in 2022!
---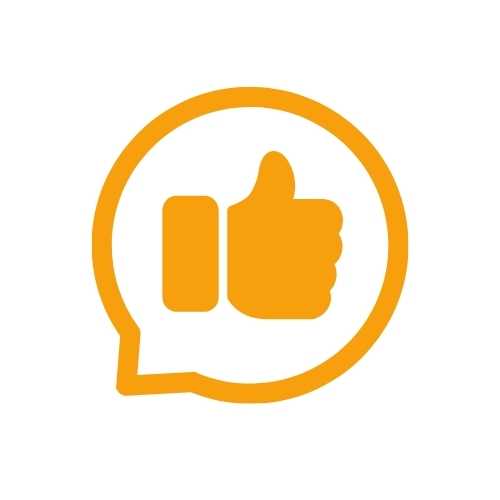 18,163
Customer Reviews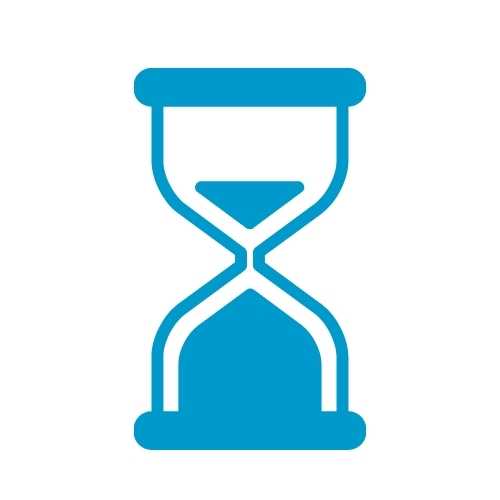 11
Testing Hours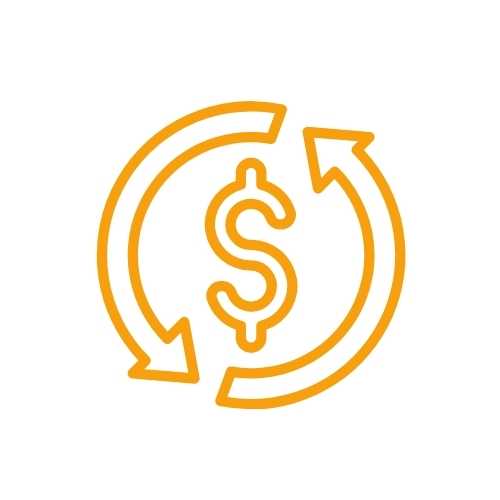 11
Tested Products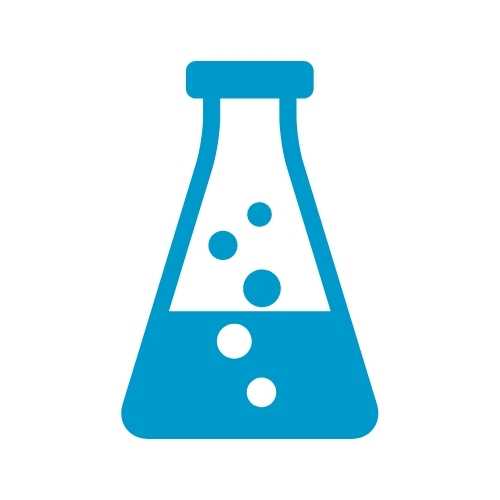 14
Sources Researched
---
11 of the Best Mountain Bike Knee Pads
---
Best Overall: Extreme ventilation, comfort, and durability
KEY FEATURES
Certified EN 1621-1, Level 2 
Made from high-tenacity polyamide material
Extreme ventilation
Highly flexible
Available in Uranium Black color
Fits true to size. Three available sizes
What does the system dictate? Safety first, safety always. This is definitely what POC, Joint VPD System Knee Pads aims for.
This highly flexible knee protector clings around the body shape giving great freedom of movement in all riding positions. 
It features a ventilation system constructed through each layer for moisture management and an outer layer made from a high-tenacity polyamide known for its low friction and high abrasion resistance capability, therefore, providing extreme ventilation, comfort, and durability.
You get the best with POC Joint VPD System Knee Pads since it combines the impact absorption of VPD 2.0 with the breathability of VPD Air that makes it EN 1621-1, Level 2 certified.
---
Best or Flexibility: Highly ventilated and comfortable knee pad
KEY FEATURES
Certified to EN 1621-1, Level 1 standards
Highly ventilated
Stretchable fabric
Anti-slip
Available in Uranium Black, Obsidian Black, Basalight Blue colors
5 sizes to choose from
Ride your way without that awkward feeling of a rigid and bulky knee pad. The POC Joint VPD Air Knee Pad ensures that you maintain your cool during each ride.
The panels and padding are designed to allow airflow during the ride resulting in a highly ventilated and comfortable knee pad.
Additionally, each pad is made with reinforced stretch fabric with anti-slip neoprene material and an elastic strap with Velcro fastening that securely stays in place and permits optimal freedom of movement. 
Since it is certified to EN 1621-1, Level 1 standards, your safety will not be compromised. Since the VPD Air is flexible, it adapts with the shape of your body but hardens on each fall to absorb the power.
---
Best for Anti-Slip: Ergonomic fit with no slippage
KEY FEATURES
EN1621-1 Level 1 CE Certification
Polyester material
Slip-on fit
Removable hard cap
Easy to wear X-Up Straps
Available in Black color
Three available sizes
Do not take any chances of slipping with unexpected bumps during your ride. Take Fox Head Launch D30 Knee Guard with you.
Introducing the D30 technology, a protection solution made with the best material that hardens during impact to ensure that the shock is absorbed; thus, the force observed by the wearer is reduced.
No slippage with the slip-on design that has a hook and loop adjuster. Additionally, the pre-curved ergonomic fit and perforation of the fabric are used to allow airflow for that fabulous and comfortable ride.
---
Best for All Ages: Flexible but hardens on impact
KEY FEATURES
Made with silicone and UPF 50+ compression material
Smartflex technology
Secure fit
Waterproof
Available in Black color
Eight available sizes
It is not only the adults that are into mountain biking, even young adults. G-Form Pro X2 Knee Pad protects all.
Since it comes in eight available sizes, it makes sure that even the young and beginners in mountain biking are guarded. 
This two-panel-designed knee pad is so lightweight that it feels like a second skin when you wear it. Its Smartflex technology is all about flexibility during the ride but hardens on impact. Also, the compression sleeve with silicone grippers secures your pad in place as you pedal.  
The moisture-wicking, UPF 50+ compression fabric material creates a waterproof pad that seals out water and foam-eroding perspiration. The additional front pad has ventilation holes for the air passage. 
All these features are considered to make the wearer dry, secure, and comfortable whether you are young and young at heart.
---
Best in Style: Leveled-up protection that completes a rider's look
KEY FEATURES
Made with Kydex and TPU material
D30 pads equipped
Hook-and-loop straps
Available in Black or stealth color
Six available sizes
One year warranty
Ride in style and let your fellow ride you using the Race Face Roam Knee Pad with its boasting logo RF on the knee area.
It is equipped with the proven D30 that is designed to protect the wearer by stiffening upright on impact. Leveled-up protection is brought to you by the puncture-proof Kydex layer and TPU skid plate.
Safeguard to stay in place even during bumping pedaling with the hook and loop straps closure.
This comfortable and durable new pad also comes with a one-year warranty. Customer satisfaction is assured.
---
Best in Durability: Top-tier coverage protection
KEY FEATURES
Neoprene Fabric and stretchable material
Low profile fit
Superior comfort
Removable hard cap
Easy to wear X-Up Straps
Available in Black color
Three available sizes
Who would not love a good upgrade? The Launch Pro D30 Knee Guard is the updated version of the D30. 
This knee guard is equipped with the D30 Technologies designed to lessen the force due to crashes by instantly hardening up upon impact. 
The ribbed removable hard shell kneecap offers full top-tier coverage protection and asymmetrical shin plates secured with the X-Up Strapping System. No more twisting or slipping as you bike on a bumpy trail.
Aside from all that protection, expect all-day comfort with this pre-curved, ergonomic fit and flexible knee pad. The way it molds to the shape of your body makes it low profile. 
Made with perforated neoprene and structured with ventilation zones, air circulation makes it lightweight and breathable. 
The materials used are highly considered to last you a long time.
---
Best Budget Option: Slim and ultralight
KEY FEATURES
10 MM Eva Foam and Kevlar material
Ultralight
Anti-slip bands
Slim fit
Available in black color
Four available sizes
Are you looking for a knee pad that makes you feel as if you are not wearing one? Then the Demon Enduro Knee Pads are perfect for you.
The ventilated neoprene material permits in and out air movement, plus the 10 MM EVA foam cushion provides additional comfort.
The anti-slip feature is due to the top and bottom silicone bands so that your pads will not move throughout the ride. 
 Designed to be breathable and slim, this knee pad is ultralight and can be worn even under any pants if needed.
---
Best for All-Day Rides: Moisture-wicking protective knee guard
KEY FEATURES
Flexible Viscoelastic polymer material
Aero mesh
Loop lock closing
Slim fit
Universal fit
Whether you are fit or plus size, ride safely with IXS Unisex Carve Evo Protective Knee Guard.
It is made with X-Matter, which is a flexible viscoelastic polymer material. This open cell compound greatly absorbs shocks and is engineered to last even after a series of serious hits and bumps without impeding the wearer's movement. 
This knee guard was developed with mountain bike legend Hans Rey, so a racer like you is guaranteed maximum protection with minimal volume.
To optimize breathability and moisture-wicking, it has a lightweight 3D performance aero mesh. This will keep you dry and comfortable. The loop lock closing feature makes it easy to adjust, which makes it a universal fit.
---
Best for Cold Days: Warm and effective impact-absorbing foam
KEY FEATURES
EU 2016/425 CE certified
Polyester material
3D molded plastic protection
Polygiene odor control technology 
Black color
Four Sizes available
Safeguard both yourself and your bank with this affordable protective equipment, the Dakine Mayhem Knee Pad. 
You get the protection you need with its EU 2016/425 CE certified and 3D molded plastic protection around the knee. It has an energy impact-absorbing foam that diffuses the power of a hit.
Constructed with perforated and breathable materials maintains air flowing for you to stay dry. Additionally, it has a polygiene odor control technology to avoid those unwanted smells.
---
Best in Breathability: Extra impact and abrasion resistance
KEY FEATURES
EN1621-1 certified
3DF impact foam and silicon material
MoistureCool and Airmesh fabric
Pull-on closure
Black color
Small or medium in size
Limited manufacturer warranty
Traditional knee pads tend to be bulky and restrictive. However, Leatt 6.0 3DF Knee Guard is the opposite.
Featuring a 3DF impact foam that is flexible, comfortable to pedal in, and absorbs tremendous impacts. Added extra impact and abrasion resistance is due to the hard shell on the front padding and foam padding on the sides. 
Never hinder your movement with its non-slip adjustable straps and silicone grip lining to avoid slipping.
Expect no worries about an uncomfortable, sweaty feel with the breathable MoistureCool and AirMesh fabrics that promotes dryness and coolness even while you drive.
---
Best for Uphill Rides: Elastic with 100% protection performance
KEY FEATURES
Injection-molded plastic shields
Perforated neoprene
Silicone grippers
Hook-and-loop closures
Heather Grey or Black color
Two sizes available
Get 100% performance with 100% Fortis Knee Pad. 
They are designed to impact a crash with their pre-curved chassis and fortified injection-molded plastic shields. At the same time, the elastic flex joint around the knee compresses while pedaling to upkeep those muscles during an uphill climb.
Top and bottom silicone grippers and stretchable hook-and-loop closures secure the pads, keep them fitted, and guarantee no slippage.
The perforated neoprene and back webbing provide ventilation to let your skin breathe and be dry.
---
Benefits of Knee Pads
Biking itself is an adventure – at all times fun but sometimes unsafe. The terrain you shall encounter can be rocky, muddy, or both, and the chances of crashing and slipping are high, especially during the downhill drive. So how would knee pads help?
Safety
The first to contact the ground will be your knee when you encounter a fall during mountain biking. It will then absorb all the impact resulting from a broken knee. This is the importance of wearing a knee pad. You get the protection you need and reduce the impact felt by the knee. Better safe than sorry.
Comfort
Knee pads are also designed to provide support during pedaling, it helps the knee keep up the pressure of driving up and downhill since it compresses and relaxes the muscles around the knee.
Money-Saving
A knee pad is one of those biker's accessories that does not break the bank. The money you will spend on knee pads is nothing compared to the trip to the emergency room when you get a knee injury due to a bike accident.
Here's another safety gear to consider, bike bells .
What to Look for When Buying a Knee Pad?
Protection
Since the knee pad is all about safety, the first thing you should check is the level of protection it will provide. You can choose either a hard shell or specialized foam. Both have their mechanism on how it will protect your knees during impact. Consider if it easily detaches during biking.
Comfort
Aside from the protection it will provide, choose the comfortable one for you to use and not hinder any movement. Buying a knee pad that you are not at ease to use has a high chance of you not using it.
Ventilation
One of the factors why bikers hate to use a knee pad is that it makes you sweaty, resulting in discomfort. Choose those kinds with perforation or mesh fabric that allows airflow to keep you dry and cool.
---
Most Commonly Asked Questions
Conclusion 
Mountain biking is not all about the fun adventure. It comes with being a safe rider. Equipment such as a knee pad is designed to keep up with the demand of being protected.
Furthermore, I would go for the POC, Joint VPD System Knee Pads, as my pick among the list. What you asked for a knee pad, it delivers. Being an EN 1621-1 Level 2 certified means you get the protection you need. The material used and overall design makes it functional, comfortable, and durable.
If interested in other excellent bike gears, check our article on bike essentials (must-have gears and accessories). 
Have a fun ride!