Pedals are an essential part of a BMX bike. They're often overlooked when buying a bike because it seems like they don't do much, but this couldn't be further from the truth!
If you want to perform your best and have a comfortable ride while doing so, you should make sure that your pedal system is up to par.
We've done all the work for you by analyzing dozens of different products based on four main categories (materials used, durability & performance, comfort & design).
Our goal was to find the best value BMX pedals based on these factors.
---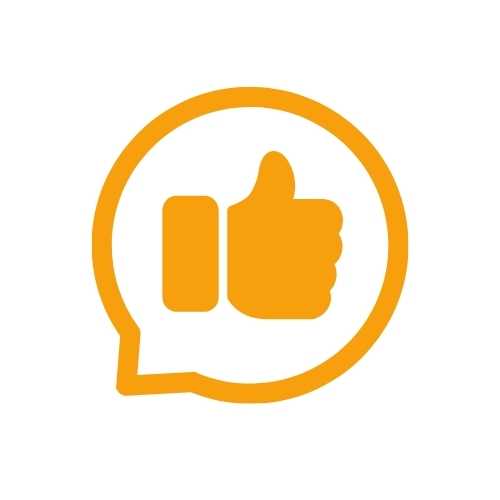 21,845
Customer Reviews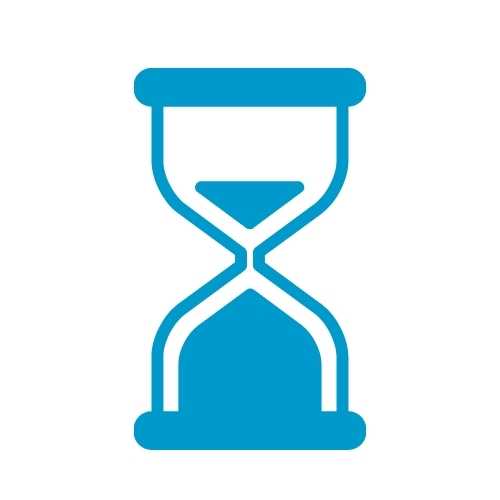 14
Testing Hours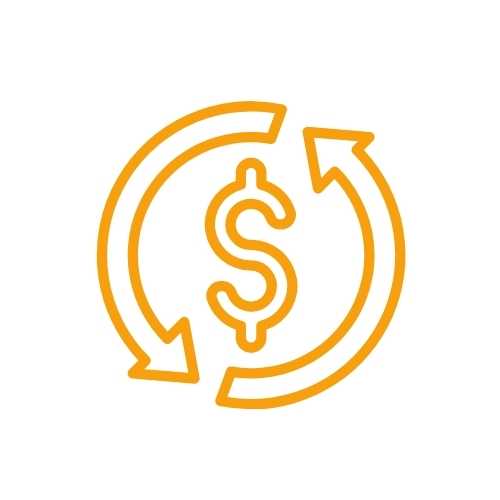 7
Tested Products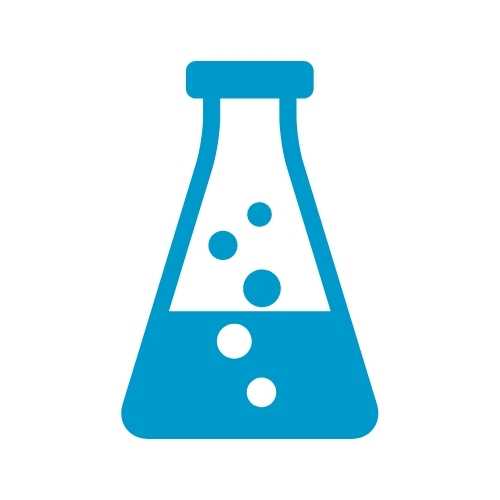 12
Sources Researched
---
7 of the Best BMX Pedals
---
Best Overall: High-quality and durable 
KEY FEATURES
Nylon plus Cr and Mo construction
16 hex-head threaded traction pins per side 
Rotary lubrication
Three sealed bearings
10-color options
Dimension: 4.30″x3.94″x0.98″
Flat bike pedal
Solid and durable bike pedals are what you get with Fooker pedals. It is constructed from high-quality nylon fiber reinforced with molybdenum and chromium. This blending ensures shock-proof, corrosion, and abrasion-resistant pedals. 
Installing these pedals is a lot easier. Thanks to the sealed bearing, this protects the spindles from dust and water. This leads to the lessened cause of noise and problems when pedaling, even on rainy days. The 16 hex-head threaded pins on both sides provide excellent grip and control when pedaling, even if it's covered with mud. They are also easy to change when necessary. 
With the ten color options, you will indeed find a perfect match for your rides and style. 
---
Best Alternative: Comfortable with excellent traction
KEY FEATURES
Forged chromoly steel spindle

9 traction pins per side

13mm thin with adjustable grip
Premium bearing and seal system
Crankbrothers Stamp 7 comes with an extra-wide and grippy platform. This allows a comfortable space for your feet and superior maneuverability. These pedals will make you see superb improvements in your overall riding performance which can go all the way of your tricks and stunts. 
Crankbrothers body comes with 9 metal pins to give you a solid platform and a traction surface with real grip. Chromoly spindles and sealed bearings complete the package to create an optimum ride.   
---
 Best Value for Money: Enhanced riding efficiency
KEY FEATURES
Chromoly spindle
clipless bike pedal
2-hole cleat design
Add a little to your budget, and you will have pedals crafted to enhance riding efficiency with Shimano PD-M530. They offer a clipless bike pedal design which gives better productivity and stability as you perform your tricks and spins.  
M530 has no traction pins mini-platform, which allows swift and more confident engagements. It also has a dual-sided entry with retention claws and adjustable release tension to help you get to the pedal quickly and simply. You can rest your foot easily when you don't want to clip in immediately.
The stout Chromalloy spindle secures the pedals even in very demanding conditions.
---
Best Heavy-duty: Concrete and solid bite
KEY FEATURES
polypropylene construction
8 raised metal traction pins for grip on both sides
sealed bearings
Chromoly axle
4-color options
Dimension: 5.50″ x4.50″ x2.50″
Flat bike pedal
25Nine Ronin comes with a wider pedaling area with eight raised metal traction pins, giving a more solid bite. The polypropylene construction plus Chromoly axle makes the pedals more concrete and reliable, so you know they can last longer. Because of this, you can enjoy your rides even on mud-covered trails. 
The 9/16 axle rolls on a sealed bearing plus rubber gasket ensure the pedals keep rolling even on longer extreme rides. Don't forget the aluminum screws, which ensure no loosening happens. Finally, the threads seamlessly fit other bikes aside from BMX, including cruiser, MTB, and road bikes.  
---
Best Budget-friendly: Comfortable yet affordable pedals  
KEY FEATURES
polyamide construction
Eight traction pins in 5-2 formation
sealed bearings
Chromoly axle
5-color options
Dimension: 4.13″x3.74″x0.94″
Flat bike pedal
Imrider bike pedals feature eight traction pins uniquely arranged in 5-2 formation. This helps maximize friction and grip while pedaling, so no worries about slipping off. The durable spindles secure the pedal on the bike, so you won't have to bother about flying pedals. 
The corrosion-resistant polyamide is lightweight yet not compromising its durability. Measuring 4.13 x 3.74 x .94 inches, Imrider offers the smallest pedals in the market; hence, you can comfortably pedal and ride your journey.
---
Best Grip: Excellent grip for your feet
KEY FEATURES
High-strength nylon composite
16 traction pins on both sides
Traditional lose bearings
Chromalloy spindle
5-color options
Dimension: 3.50″x3.89″
flat bike pedal
High-strength nylon composite makes up the Odyssey twisted pedal. This material can provide more excellent mechanical action resistance to go a long way. The robust and reliable Chromalloy spindle offers a secure pedal link to the bike so that it won't slip anytime.  
Excellent grip to your feet is another superb feature of Odyssey twisted. Thanks to its wider surface area plus 16 traction pins on both sides. With these, you can proudly showcase all your tricks uninterrupted. The five-color option also adds spice to your bike accent, and you can surely pick one.
---
Best Entry-level: For the essential control and grip 
KEY FEATURES
12 replaceable pins on both sides
Fully sealed bearing

Wide concave platform

Weighs 177 grams
 If you've just ventured into BMX riders, the Puroma nylon fiber pedal is an excellent choice as you start your journey. These pedals are solid to stand on, perfect for beginners who are exploring the world of BMX riding.
The lightweight material comes moderately concave on the surface, with 12 traction pins on each side. This allows minimal tumbles and tricks while still assuring grip and control.
 The sealed bearing keeps out dust and water so you don't have to worry about a jeopardized riding experience. Plus, the 9/16" sturdy threads fit well with most bikes.
---
What to Look for When Buying a BMX Pedal
Durability
Pedals are designed to take quite a bit of abuse over the years. After all, you don't want your pedal system failing on you while riding or during tricks! 
Not every BMX pedal is created equal, so finding one that will last for as long as possible is most satisfying.
For example, aluminum alloy or Chromoly tend to be extremely strong yet lightweight. So you can have both strength and low weight – this means performance and durability!
And don't forget about the pedals' design and construction. A BMX pedal should be strong enough to take a beating. They should also have features designed for comforts, such as wide platforms or adjustable pins & straps. 
Style 
BMX pedals for freestyle tend to be lighter, more comfortable, and durable than BMX pedals for dirt jumping.
This is because freestyle bikers tend to do less high-impact tricks compared to their dirt jumpin' counterparts (after all, they're flying through the air with these moves!).
Consequently, there's a greater emphasis on BMX pedals' grip and foot/shoe compatibility than there is on extended durability.
However, if you're a dirt jumper, choose a pedal designed to take as much abuse as possible without compromising comfort or performance! 
For street riders, choose durable yet flexible sole pedals that can withstand the stress of doing tricks on hard surfaces.
Footwear
For good results, choose relatively thin shoes because they'll best fit the pedal system's design (platforms vs. clipped). 
This doesn't mean ditch thick-soled shoes if you love them, but you should consider a BMX pedal for your foot type before purchasing. For instance, larger shoes will be more likely to slip out if they're not designed with enough grip on the bottom!
Maintenance
If you want BMX pedals that last for a long time, it's ideal to do regular maintenance. If you ride in wet weather often, consider using a flat pedal for mountain biking to prevent water damage over time (just like with the dirt).
Make sure your pedals have removable pins. So you can remove the pins once every few weeks to clean them thoroughly, as well as dirt & debris that may have gotten stuck underneath. You'll be amazed at what you find!
Price
There's a pretty big range of BMX pedals out there when it comes to price.
A flat pedal for mountain biking is for beginners because they're easy to maintain and relatively inexpensive (less than $50).
On the other end of the spectrum, you have competition-level BMX pedals that can cost up to $200 – but you get what you pay for!
Truthfully, the BMX pedals are most reliable when they're in the upper-middle range of this price scale. This will give riders a robust pedal system that's not too cheap or expensive to suit just about anyone's needs/budget.
If your goal is to win races, choosing BMX pedals for a race bike is a no-brainer.
But if you're riding to have fun, a flat pedal for mountain biking will get the job done. It will provide plenty of enjoyment without breaking your wallet in half!
Material 
BMX pedals made of aluminum alloy are best for performance and durability.
Chromoly BMX pedals are lighter than aluminum alloy, but they're also stronger, so you can have both! These pedals will be lightweight & durable – the best of both worlds.
Polycarbonate BMX pedals aren't as durable, but this material is best if you need a lightweight option that won't break the bank either! 
Grip
The grip of BMX pedals is crucial because it's what keeps you attached to the bike.
The most reliable BMX pedals will have good grip – even when wet, muddy & dirty conditions are present!
Make sure there are adjustable pins so they can be moved around for different foot positions and styles of riding. The more variety, the better!
There should also be good traction on the BMX pedals to provide riders stability while going at high speeds.
Attachment
Choose BMX pedals that attach securely to the crank arms.
The best way to do this is by using bolts or screws, which offer a much better grip than clips in most cases. You'll also want these components to be made of anodized aluminum for the best durability overall! 
---
Benefits of BMX Pedals
BMX pedals will offer benefits that can change your riding experience for the better.
Take a look at the following best BMX pedals benefits:
They provide riders with stability while going fast due to their lightweight & durable design.
Flat pedals are easy to maintain. You can detach pins and clean them regularly without causing damage over time (unlike many other systems). 
Race bike pedals are for racing because they're lightweight & durable – just what you need to win!
BMX pedals made of quality materials make it easier to get your feet in place while riding, especially on the fly.
You'll also adjust the pins more easily when needed, giving you better control over your pedals.
---
Types of BMX Pedals
There are two main styles or types of BMX pedals: clip and platform.
Flat Pedals
Flat BMX pedals are great for riders that don't do a lot of jumping & tricks.
The reason is that the foot platform isn't set at an angle, making it hard to control your BMX bike when going fast on them!
Platform pedals are best for beginners because they're easy to get in & out of. Just apply pressure with the ball of your foot and then pull back when it's time to stop or jump off! 
Clip
A pedal system with a clipped-in feature is for the racer who wants the best possible grip on their bike while performing tricks at high speeds.
Clip pedals are best for riders that enjoy performing tricks with their bikes.
The reason is that they provide additional stability during fast maneuvers like flips, manuals & grinds (the list goes on)!
These BMX pedals use a cage design rather than a flat platform to hold your feet in place while doing these extreme rotations.
However, the downside to this type of setup is that it's challenging to get out of. This means that beginners and anyone not racing will likely want a platform pedal. 
---
How to Install and Change BMX Pedals
How to install BMX pedals:
BMX pedals attach with screws and bolts, but some use a clip-in system instead.
This means you'll need the best bike tools for removing & changing your BMX pedals.
The best way is by having an adjustable wrench or ratchet because this will fit most of the necessary components.
Use the wrench to loosen bolts that attach the BMX pedals to the crank arm. Once these are loose, you can remove the bike pedal and replace it with new BMX pedals!
Make sure you choose the right kind of BMX pedal for your bike. So they fit properly onto it without any problems or difficulties – otherwise, this can cause problems down the road.
You'll also want the BMX pedals to have a pedal wrench in your tool kit – it will make things much easier when attaching & detaching BMX pedals from your bike! 
Pedal Removal Tips:
Replacing BMX pedals is not that complicated, but you need special tools for this task.
Things you'll need: bike tools (optional), adjustable wrench or ratchet, and BMX pedals.
Using a pedal wrench is best for removing BMX pedals because it gives you the most leverage and grip on your bike's crank arm.
Once the pedals are removed, you can remove the pedal pins and install new BMX pedals.
Make sure to choose the right kind of pedal for your needs (flat vs. platform).
Frequently Asked Questions
Are plastic pedals good for BMX?
No. A bike pedal made of plastic isn't best to use on a BMX bike. It's not strong enough for jumping & tricks, and flat pedals made of plastic are more slippery than metal or alloy BMX pedals!

However, plastic BMX pedals are suitable for beginner use because they're very affordable and don't require much maintenance.

Which BMX cycle is best?
BMX bikes range in price and quality. An excellent way to figure out which is ideal for you is by asking yourself if it fits with your riding style best.

BMX bikes also come in all different sizes, so it's best to find the one that fits your height and weight!
Do BMX riders use clipless pedals?
No. BMX riders, in general, don't use clipless pedals because they're best for racing, which is not what BMX biking was initially intended to do best!

However, some advanced or experienced bikers choose clip pedals anyway when racing on the most demand.
What size BMX pedals do I need?
BMX bikes can use pedal sizes between 20 x 110mm and 25.40 x 120mm! These will fit most BMX bikes and work with almost all cranksets (crank arms that attach to pedals).

A majority of BMX bike pedals will be around this range. But there are other options available for riders looking to get more out of their bike!
What BMX bike size do adults use?
BMX bikes for adults are usually in the 24″ frame size. This is because it's easier to maneuver, lighter, and also has higher speeds without difficulty!
Conclusion
Still undecided on which pedal to pick? We recommend FOOKER Pedals . It offers high-quality and durable construction so you know it's long lasting. Installing and replacing is a lot easier. The hex-head threaded pins give excellent grip and control. Plus, one of the 10-color options will surely match your style.  
Have a fun ride!