Best Bikes for Overweight Females
Overweight? We have chosen the best bikes for you!
Cycling has become more relevant and is now a choice in losing weight.
Bicycles are meant for all body sizes. However, the oversized do not find comfort and ease on standard bikes.
Most overweight would not attempt to try using bikes because they might break.
Not to worry! We have researched and reviewed special yet affordable bikes which are meant for overweight ladies.
With this list you'll enjoy cycling knowing how comfortable your bike will be (and don't worry about breaking either!).
---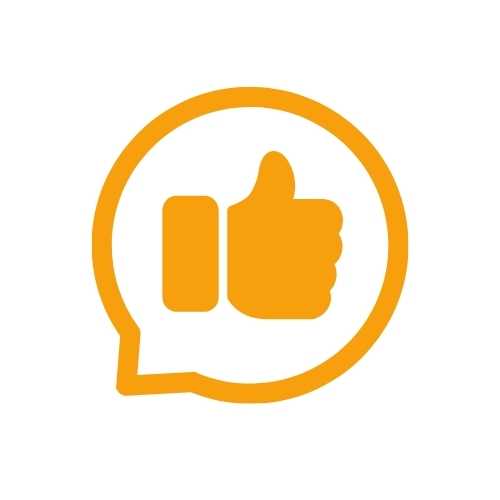 10,365
Customer Reviews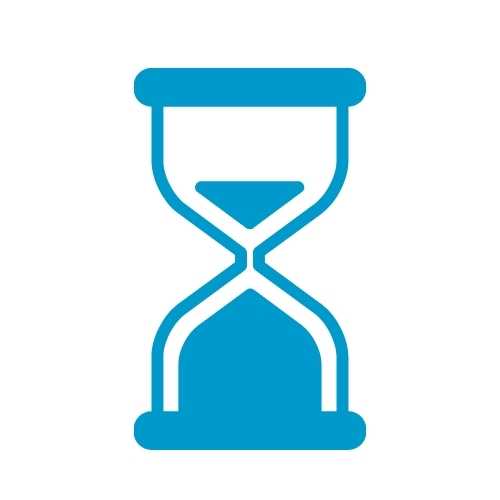 14
Testing Hours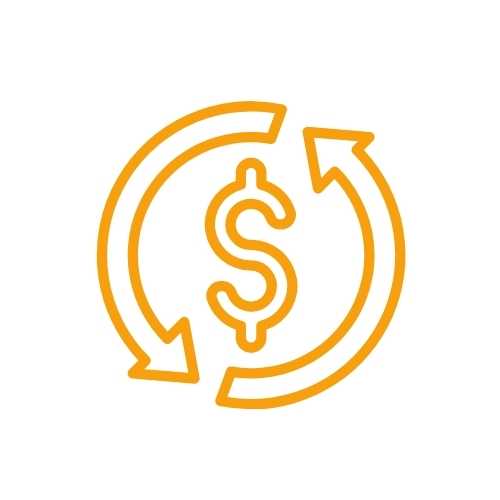 10
Tested Products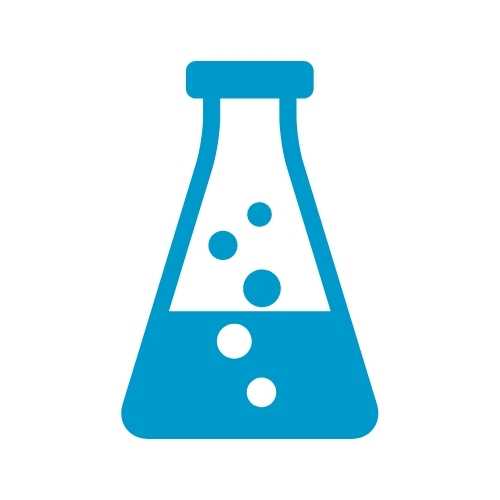 16
Sources Researched
---
10 of the Best Bikes for Overweight Riders
---
Best Overall: Sturdy, durable, and very comfortable
KEY FEATURES
18-inch aluminum frame material
28 inches wheel size
Schwinn front suspension type
Adjustable stem with back sweep handlebar
21-speed SRAM grip twist shifter and rear derailleur 
Promax alloy linear-pull brakes
Schwinn Discover is very sturdy, durable, and very comfortable to use. Users would look even cooler with the stylish white color.
Hybrid bikes have the comfiest riding position with their light frame and fast-rolling bikes. This bike is very suitable for road rides. Though this type of bike is heavier and not as fast as others, its powerful disc brakes give a consistent performance that is still great even in wet weather.
The upright handlebar is also preferred for most due to its convenience. The gear carriers and the padded seat brings a greater advantage than others.
This bike can carry up to 300 pounds. You might want to consider buying this if you plan to ride on different terrains in mind.
---
Best Alternative: Reliable brakes with efficient suspension
KEY FEATURES
Tectonic T1 aluminum frame with internal cable design
27.5×2.1-inch wheels
8-21 speeds
Front suspension fork
Internal cable routing 
Mechanical disc brakes 
Ready to take on the trails? 
The Mongoose Switchback mtb is a bike for those who want to go fast and have fun. It's made of lightweight aluminum with 27.5×2.1-inch wheels that can handle any terrain you throw at it. 
You can choose from 8 different speeds, so you always have the perfect gear for your ride. Plus, this bike has front suspension fork and mechanical disc brakes so you can stop when you need to!
Get out there and explore all the new places your bike will take you! Ride through fields, up mountains or down hills – no matter what kind of adventure awaits, your Mongoose Switchback Mountain Bike will be ready for anything! 
So get outside and enjoy life with this amazing mountain bike by your side!
---
Best Value for Money: Very versatile–perfect for cruise, leisure, and commute rides
KEY FEATURES
26×1.95-inch semi-slick tires
17.5-inch step-through aluminum frame
Upright riding position
Saddle with double spring
Includes fenders and rear rack
Bikes are a means of transport for most. The Sixthreezero hybrid bike is very versatile – perfect for leisure, cruising and commuting.
Comfort is essential in choosing bikes. The riding style of Sixthreezero maintains comfort for your back and shoulders. A proper extension of legs is also possible because of the foot-forward design.
If you intend to use it for leisure or commute, its single-speed bike is great for flat terrain. It has a rear rack for your basket. You can also bring along your pets or even use them to buy something.
---
Best for Comfort: Perfect for fitness cycling
KEY FEATURES
17-inch frame with aluminum material
3-7 speeds
Vibratory front suspension
Smooth cruiser configuration
2-inch slick tires
Beginners in weight loss journeys start with light exercises. The Sixthreezero Body Ease Women's Comfort Bike is perfect for beginners.
The most significant advantage of this bike is the comfort it gives during rides. This has a front suspension that is vibratory which reduces vibration and shock on bumpy roads. You would indeed feel relaxed while riding on it.
Its frame geometry absorbs bumps—taking off tension and pain during and after rides. You will also enjoy a smooth ride because of its easy pedaling and the suspension seat post that reduces vibrations for added comfort.
You will surely feel ecstatic before, during, and after a ride. You enjoy the comfort plus the light exercise that helps you.
Overall, it's a reliable bike that is friendly to your wallet.
---
Best in Durability: Durable steel for a long lifespan
KEY FEATURES
26×2.1-inch wheel size
17-inch steel frame material 
Curvy beach cruiser design
Single-speed or 7-speed drivetrain
Includes fenders
45 lbs
You've been looking for a bike that will make you feel like the wind is at your back.
The Schwinn Mikko Beach Cruiser has a curvy beach cruiser design and single-speed or 7-speed drivetrain with fenders, so it can take on any terrain. 
It's designed to be comfortable for overweight female riders, too!
This bike is perfect if you want to ride in style without breaking the bank. With its steel frame material and 26×2.1-inch wheel size, this bike will make you feel unstoppable as soon as you hop on board! And don't forget about those fenders – they'll keep your clothes dry when riding through puddles of water or down wet roads! 
---
Best for Speed: Hybrid bike for fitness
KEY FEATURES
Aluminum fitness frame
Suspension fork
24-speed EZ-Fire trigger shifters with front and rear Shimano derailleurs
Mechanical disc brakes
High profile double-wall alloy rims
Shimano alloy cranks
A new cycle adventure awaits as you fly down the road riding the Schwinn Phocus 1500. This sleek women's road bike sports an aluminum frame and suspension that makes a fast and efficient ride. 
The shifters and rears provide a wide gear range and precise shifting. The brake levers also make a smooth stopping. The ease that this bike brings in on another level!
The double-wall alloys are light and robust for crucial stability and durability. This bike could support up to 300 pounds, still giving comfort during your ride.
---
Best in Style: Best bike for enjoying outdoors
KEY FEATURES
3-wheeled bike with 26-inch wheels
Single-speed drivetrain
Linear pull brakes
Low standover, aluminum frame
This meridian style of the bike makes you classy and stylish, giving you confidence during your ride. This tricycle is perfect for adults who want to just enjoy the outdoors.
The pull brakes deliver smooth stopping, and the wide upright handlebars provide a stable, balanced ride. The padded cruiser is adjustable and absorbs bumps. The low stand-over makes it easier to access.
The Schwinn Meridian bike is perfect for those 5'4" to 6'2" in height. It also supports those who are up to 300 pounds. The third wheel provides greater support for riders. It also includes a basket where you could put your things.
---
Best for Commute: Powerful battery for aided cycling
KEY FEATURES
Low standover aluminum frame
26×1.95-inch tires
12.5 AH Lithium-ion battery with 250W motor
Front suspension fork
6-speed derailleur
Mechanical disc brakes
Load capacity up to 330 lbs
Here is a reliable e-bike for overweight females from Ancheer. It is designed for commuting, so you can rely on its powerful battery to help you get up hills and mild slopes. This bike appears to be a hybrid bike, but it rides more like a standard bike than anything else due to the 26-inch wheels.
Its 12.5 AH Li-ion battery will give you a powerful and reliable boost when riding, even on bike paths with mild grades. It has a maximum speed of 15 mph (25 km/h). The bike also features the Shimano 6-speed shifting system, which makes pedaling easier.
The bike's low stand over aluminum frame and mechanical disc brakes make riding easy for anyone. Plus, it can carry up to 330 lbs (150 kg).
Ancheer Commuting E-bike is an ideal bike for overweight females who want to commute and need a bike that can keep up with their pace. You do not have to worry about breaking the bike.
---
Best Folding Bike: Robust and practical for added convenience
KEY FEATURES
Step-thru steel frame with 20-inch wheels
For riders who are 4'8" to 6'2" tall
7 speeds with twist shifter
Front and rear V-brakes
Rear carrier with a detachable durable nylon bag
Ultra-compact configuration for storing
The Loop by Schwinn is a folding bike that makes city and urban cycling fun and simple. The Loop has a steel frame – robust and practical for individuals with little storage space.
The 20-inch alloy wheels with tires made for the street are great for daily commutes or weekend getaways. 
Safe stops are provided by the front and rear linear-pull brakes, while the 7-speed choice along with its twist shifters provide smooth change in gears. 
The rear carrier, which comes with a heavy-duty nylon bag, makes it easy to transport your bag, groceries, or whatever essentials you need.
When you're finished, just fold the bike until you're ready to ride again. Thanks to its limited lifetime warranty, you can enjoy the Loop for years to come. 
The Loop is all about convenience and a sense of liberation.
---
Best for Longer Rides: Premium comfort, sharp design and performance
KEY FEATURES
15″, 17″, 19″ aluminum frame

Has robust, lightweight aluminum frame

21 speeds with Shimano drivetrain
Cushioned saddle with twin springs
Front suspension fork
If you're looking for a bike that's easy to get on and off, this is perfect. Its aluminum frame is light. Also, the bike is nice and narrow so turning at intersections or dodging pedestrians isn't a problem. The seat is also very large, which makes it more comfortable for longer rides.
With 21 speeds, you can tackle your neighborhood hills or even longer distances. The Shimano shifter is easy to use, and the linear brakes make stopping as simple as a light push of your foot. You also get an alloy crank that's rust-resistant, plus wide tires with treads for better riding in all types of conditions.
The slight-rise handlebar enables you to ride in an upright position, which helps prevent strain on your back and neck.
So if you're looking for a nice bike that's comfortable and easy to use – something that will let you explore your neighborhood or even longer distances, consider Royce Union RMY bike.
---
What to Look for When Buying a Bike
Weight capacity
The weight capacity of most bikes is specified on the packaging. Make certain that you purchase a bike that can support your weight. Women who weigh more than most bikes can handle should consider modifying the options on this list. Adding more substantial parts to bikes improves their performance.
Ease of use
With the assistance of an easy-to-use bike, your biking will be more efficient. Examine the gears to see if they are easy to manage and shift. It demonstrates the car's smooth operation. The frame is both light and strong enough to withstand heavyweights. Furthermore, the tires are designed to roll smoothly, reducing the amount of effort required while cycling.
Comfort
The first consideration when selecting a bike is the level of comfort it provides. Cycling for lengthy periods can help with workouts, but it can also lead to pain or injury over time. As a result, a comfy bike would be the best choice.
To evaluate how comfortable it is for you, lean on the frame, seat, tires, and fork. The capacity to absorb shock is reflected in the steering wheel grip. The soft and wide seat will not cause aches and pains. The shock absorber must be able to withstand additional vibrations in order for the car to run smoothly.
Durability 
The materials used to produce the bikes determine their sturdiness. A durable bike will also have a long life. In this case, it will be considered a bang for the buck, and you will also enjoy the feeling of comfort while riding a bicycle.
Price
The price of the bike is the first consideration for any cyclist.
This means that there are a lot of options for bicycles for weight gain riders. For hybrid vehicles, the most significant price range will be between $200 and $500. Hybrids will bridge the gap between two worlds, serving as both a city and off-bike or a city and a road bike.
The rider's preference will be determined by his or her everyday routines or method of unwinding.
---
Frequently Asked Questions
Can a 300-pound person ride a bike?
Surely, there are bikes designed for the plus size. Bikes are innovated to make sure that any size could use them.
Is there a weight limit on bicycles?
These bikes are thoroughly selected to support overweight people. The listed bikes could support up to 300 pounds, making sure that the user still finds comfort and ease while using them.
How heavy is too heavy to ride a bike?
If you are not comfortable during your ride, the bike may not fit you. Try to look at bikes that would be perfect for you. If you are worried that the bike would break because of your weight, try considering 3-wheeled bikes. The extra wheel gives additional support for your weight and makes you feel safe.
---
Conclusion
Most bikes are designed for people under 220 lbs. However, bikes for the overweight are specially and exclusively designed. The listed bikes above would surely fit the features you are looking for. These bikes are keenly chosen that are perfect for your weight.
The bikes reviewed are under $1000 but would surely guarantee what you need. Most are made from an aluminum frame, front suspension, and sporty gears and brakes.
In our list, we recommend Schwinn Discover bike as the best overall bike for overweight female riders. It offers 21 speeds to fit the individual rider. A suspension fork, fenders, upright handlebars, and Promax alloy linear pull brakes allow you to take on any terrain with ease.
All the bikes could be customized according to your preferences for a better riding experience. Stay safe and enjoy your ride!