Best Hybrid Bikes Under $500
When buying hybrid bikes, the bad news is there's no bike with a design that fits all-rides, terrain, riders, you name it. 
Hybrid bikes are combinations of road, cruiser, mountain, or comfort bicycles, so the best way to shop is to think of the terrain you will ride the most. 
Then find a hybrid bike with the qualities you have in mind.
If you don't mind spending more for a better quality, consider buying of the best hybrid bikes under 1000 bucks.
Also, you might want to check out my reviews for the best hybrid bikes under $300 for more affordable options.
But for this review, we have our top picks for the best hybrid bikes under $500 available on the market today. 
Most hybrid bikes we reviewed are from the Schwinn and Sixthreezero brands, known for their reliable and affordable bikes.
As long as you don't neglect their maintenance, even the cheapest bike on our list will last for years to come.
So here we go.
---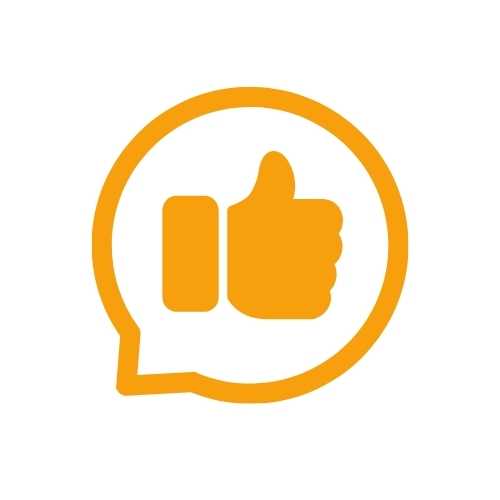 13,731
Customer Reviews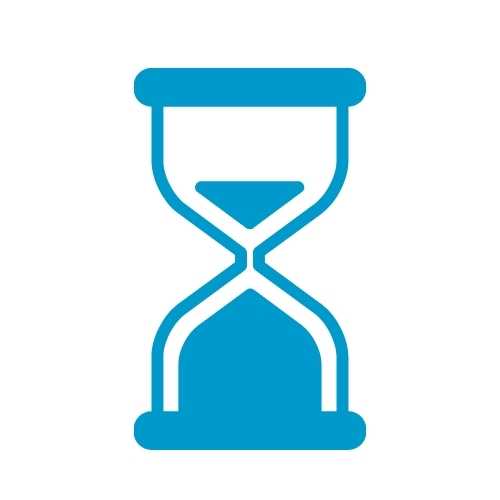 34
Testing Hours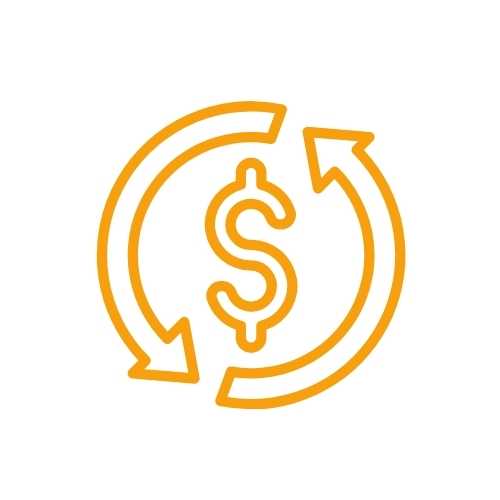 10
Tested Products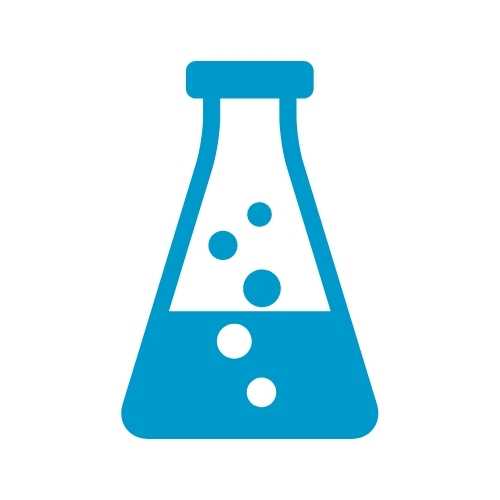 12
Sources Researched
---
10 of the Best Hybrid Bikes Under $500
---
KEY FEATURES
16-inch alloy aluminum step-through frame
28-inch wheels with fenders
Front suspension type
21-speed SRAM twister shifter
Promax rim brakes
Swept-back upright handlebars with adjustable stem
Padded seat
Includes gear carrier
Lifetime warranty
Just as you'd expect from a Schwinn bike, the bike is well-built and sturdy. It looks sleek and stylish in white color. 
The front suspension definitely helps in absorbing some impact. The brakes also give enough stopping power so you don't have to worry about your safety. Shifting the gear is also smooth, plus having 21 speeds provides such versatility that you can take on uphill and downhill rides without any issues.
Schwinn Discover can get you almost anywhere – on pavement, gravel and dirt trails. This bike can also take you on a light off-road adventure. It's a perfect bike for a casual rider. 
The Discover is Schwinn's best hybrid bike under $500, to our estimate. Aside from being reasonably priced, you get some bonus such as the rear carrier, fenders, padded seat, and adjustable handlebar stem.
---
KEY FEATURES
Aluminum frame (different sizes available)
700c multi-use tires with double rims
Front suspension
24-speed trigger shifters with Shimano front and rear derailleurs
Mechanical disc brakes
Lifetime warranty
A little more pricey than Schwinn Discover. But you get mechanical disc brakes in place of linear pull brakes. This will give you better and more reliable stopping power. In terms of materials, the GTX Elite has solid and high-quality materials. 
You also get more speed options with GTX Elite. You have 24 speeds to choose from making your rides easy going uphill and downhill. Not to mention that the gear shifting is effortless with just a flick of your thumb.
This bike is very similar to a mountain bike. We love that it has 24 gears to choose from, a reliable stopping power, and a front suspension. So you can comfortably go on some light off-road trails.
Overall, it's an awesome hybrid bike at an affordable price. It is perfect to make your daily commute fun and comfortable.
---
KEY FEATURES
19-inch aluminum frame 
26-inch by 1.95-inch wide semi-slick tires
Rigid (no suspension)
7-speed Shimano internal hub with Nexus shifters
Linear-pull brake
Upright riding style
You'll love that this bike is created with minimalism in mind—no clutter in the form of logos, which gives a classic and timeless feel. Encouraging an upright riding position, the EVRYjourney provides a very comfortable ride. With wide tires, you also get a cushioned and stable ride.
Aside from being lightweight, the brakes work well, and shifting gears are quick, crisp, and quiet. If you plan to ride mainly on flat terrain, this bike offers 7-speed options for a wider array of riding styles. So it largely depends where you will use this bike.
Overall, the EVRYjourney is a smooth and slick bike made from decent materials. It is a cruiser bike with great value for your money. Perfect for leisure, cruise, and commute rides.
---
KEY FEATURES
18-inch steel frame
26-inch wheels with fenders
Front suspension type
7-speed twist shifters
Linear pull brakes
Upright riding position
Large cushioned saddle
Lifetime frame warranty
This Suburban Sport bike will meet your expectations regarding style, quality, and comfort. During the test ride, all components worked as expected from a bike made of high-quality components. The front suspension and memory foam seat provide a smooth ride. The fenders are also a nice addition. 
On top of its pavement prowess, this bike has enough speed choices, wider tires, and a more robust frame so you can easily hop off the road onto a light trail or dirt with little problem. Just don't expect to be taking it off the pavement much. 
Overall, the Suburban Sport is an excellent bike for casual riders—best for local trails, neighborhood, and city rides.
---
KEY FEATURES
15-inch or 18-inch alloy aluminum frame
700c wheels
Front suspension type
21-speed trigger shifters
Linear pull brakes
Alloy hi-rise stem and swept-back adjustable handlebar
Hybrid elastomer spring saddle
Lifetime warranty
The Network is another eye-catching hybrid bike with a vintage design from Schwinn. It boasts a 21-speed, which gives a wide range of pedaling power and did not disappoint during our review of this bike. The gear shifting is relatively smooth, and the brakes did their job well. The seat with spring and handlebar with ergonomic grips added extra comfort. 
Being fast, size adjustable, and lightweight, you won't regret buying this Schwinn bike. You can be assured of a relaxing ride around town and neighborhood trails.
---
KEY FEATURES
16-inch or 18-inch steel retro city frame
700c wheels with chrome fenders
Rigid (no suspension)
7-speed twister with rear derailleur Shimano components
Linear v-brakes
Includes rear cargo rack
Large cushioned saddle
Lifetime warranty
The tires are thin, which helps for speed and easy turns. This comes as no surprise because the Wayfarer is designed for a comfortable ride with great style in mind. It's perfect for neighborhood cruising and leisurely rides. 
The 7-speed choices are enough to help you get over steeper hills and give comfortable rides on flat surfaces. Brakes work well, especially the rear brake. 
Although the frame is steel, it is still lighter than a cruiser. The seat is adjustable, so you can easily adjust it to your height. Except for the seat, which can be easily replaced, all components are decent.
The Wayfarer is one of Schwinn's more stylish models with its simple retro design yet vivid colors. With full fenders and rear carriers, it is convenient for urban riding. 
---
KEY FEATURES
Aluminum frame (different sizes available)
700c tires
Front suspension fork
21-speed Shimano drivetrain
Alloy linear-pull brakes
Slight-rise handlebar
Lifetime frame warranty
With a durable and lightweight frame, the Royce Union RMY is another hybrid bike that you cannot overlook. Its stunning array of color choices make it one of the most beautiful bikes on our list.
Despite looking awesome, this bike's performance is top-notch. A comfy seat with dual springs, smooth shifting, and reliable braking provides a pleasant and enjoyable ride.
Made of high-quality components, the RMY is worth your money. Perfect for beginners and experienced riders and for riding around town, commuting, and exercise. If you are considering buying this bike, you will not regret it. It's one of the best hybrid bikes in its price range.
---
KEY FEATURES
Aluminum frame (different sizes available)
Shimano EZ-fire plus 7-speed trigger shifters
Tetra 837 linear v-brakes
Raleigh comfort saddle
If you are looking for a comfort bike that won't break the bank, you'll absolutely love Raleigh's Detour hybrid bike. The bike rides very well, light, nimble, and provides an enjoyable ride. This is because it provides a reasonably comfortable upright posture. 
Aside from the components being made of high-quality materials, there were no issues with their performance. In particular, the bike shifts smoothly enough with a flip of the thumb, and you can rely on the brakes to stop whenever you want. The tires were also made for speed and for traction, which is a plus. 
The Detour is a great and affordable bike for beginners and casual riders. It's excellent for riding around town, fitness, and recreation. Overall, it's one of the best hybrid bike under $500 for your money's worth.
---
KEY FEATURES
Aluminum frame
Suitable for 5'4″ to 5'10" riders
26-inch by 1.75-inch wheels
Vibrazorb lockout front suspension fork
Shimano 7-gears
Front and rear handbrakes
Handlebars with anti-vibration springs 
Includes rear rack
What we love about Sixthreezero bikes is their classic looks designed for maximum riding comfort. With a frame geometry and upright handlebar position, the Pave N' tail relieves pressure off the shoulder and the lower back. 
Notwithstanding its design, this bike does not compromise when it comes to performance. The front suspension consistently helps absorb impact, and hand brakes provide enough stopping power. Locking out the front suspension allows a speed of up to 30 mph. 
Not to mention the wide array of gears to choose from, this bike can take on streets, trails, long distances, and uphill rides. This bike is the most versatile hybrid bike for women from the Sixthreezero brand. Overall, the Pave N' tail is tailored for riders who mostly ride on the pavement but are not afraid to make some gravel and dirt trails.
---
KEY FEATURES
17-inch steel frame (one size)
26-inch wheels with double-walled rims
Rigid (no suspension)
Shimano 7-speed
Linear-pull brakes

Adjustable handlebars

Includes rear rack
Sixthreezero's Around the Block bike is lightweight and beautiful with its clean lines, superb details, and retro style in terms of design. With perfectly balanced geometry for an upright position, it's a very satisfactory bike to ride. 
With the right adjustments, this bike gives a sleek and relaxing ride. In terms of component performance, the brakes are responsive, gears switch easily, and pedals smoothly. Having 7-speed choices make this bike great for rides around town. Surprisingly, it is also suitable for long rides.
Overall, the Around the Block is a fashionable bike for city and recreational riding.
---
What is a Hybrid Bike
A hybrid bike is a mix between a road bike and a mountain bike. You get the speed of a road bike, though not as fast, and the versatility of a mountain bike, though not as adaptable. 
This bike is usually designed with large tires, a vast array of gears, suspension, and an upright cycling posture. This makes the hybrid bike an all-around bike – ideal for general terrain types and riding purposes. It is great for exercise and recreational cycling.
The hybrid bike is also best for leisurely rides around town and for running errands and short-distance travel. With a comfortable seat and upright handlebars, it is a great choice for daily commuting.
---
Things to Consider Before Buying Hybrid Bikes Under $500
$500 is a lot of money to spend on a bicycle. But spending lower than $500 will make you compromise more on lesser quality bike parts and frame quality. 
So we always recommend that a rider should carefully consider their riding needs. Will you be riding primarily in the neighborhood? Will you be out riding every day? 
If you think that you will be out with your bike every day, consider buying a pricier bike. You'll get better bike components that will help you enjoy and provide comfort during your daily rides. 
If you are a casual rider, a hybrid bike under $500 will probably make you quite happy. 
Frame
The frame is the main body of the bike. With it, you either get a cheap but heavy "steel" frame or a light but costly "carbon fiber" frame. Midway is the "aluminum" frame. The aluminum frame is the most common frame available in the market – priced slightly higher than steel but way cheaper than carbon fiber frame. 
Wheel size
Hybrid bike wheels come in two sizes: 26 inches and the standard 700c, which has the same rim diameter as the 29-inch wheels for mountain bikes but accommodates a thinner rim size. 
The 26-inch wheels are easier to control, while the 700c wheels are more efficient and can easily roll over obstacles. The wheel's size is usually a personal preference, so don't fret too much over the two. 
Another thing to consider is the tire size. The rule of thumb is that a wider tire gives more traction and stability, making it a better choice for most riders.
Gears
Typically, hybrid bikes have 1 to 27 gears or speeds. Lower gears are used for uphill climbs, while higher gears are for speedy rides. Still, you have to consider your riding style, fitness and strength level, and the terrain on which you plan to ride. 
Suspension
The bike's suspension system absorbs impact and provides a comfortable and secure ride. Most hybrid bikes are hardtails (with front suspension), while a few have dual suspension (front and rear suspension). Cheaper ones might have no suspension at all – called rigid bikes. 
If you plan to ride hilly terrains, make sure you get a bike with suspension. It is essential for your comfort and safety. 
Brakes
There are two braking systems available: rim brakes and disc brakes. Though rim brakes are cheaper, they provide a strong stopping force, and their brake pads are inexpensive and easy to change. However, they also have a lower lifespan and less braking consistency than disc brakes.
Disc brakes are either mechanical and hydraulic. Mechanical disc brakes are more affordable, economical, and easier to maintain than hydraulic disc brakes. In terms of braking performance, its power and consistency are slightly lower than hydraulic brakes.
Hydraulic brakes are the most expensive. But it is highly responsive and provides a more robust stopping force, especially on downhill rides and off-road terrain.   
Handlebar
There are different available handlebar shapes for a hybrid bike: flat bar, riser bar, drop bar, and mustache bar. Flat and riser bars are good for upright sitting positions giving maximum vision during rides. This is why they are good for leisure rides.
On the other hand, the drop bar gives an aerodynamic posture similar to road bikes. If you prefer fast rides, then the drop bar would be a good choice for you. 
Lastly, the mustache bar is a hybrid between the flat bar and drop bar. This type allows for more grip flexibility. 
Accessories
Most people who buy hybrid bikes use them for rides around town and for running errands. A rear rack can be most helpful for errands, while fenders help protect the tires and keep the rider safe from splashes.
---
Most Commonly Asked Questions
Conclusion 
With a wide array of hybrid bikes in the market, you can be assured that there will always be one for you, depending on your riding style and needs.
The bikes reviewed here are under (or above) $500, but they are the best hybrid bikes that won't break the bank. They also have similar builds like aluminum frame, front or no suspension, with varying gears from single speed up to 21 speeds and reliable linear-pull brakes.
With everything said, our top pick is Schwinn's Discover hybrid bike for its versatility and durability.
All the hybrid bikes we reviewed can be customized according to your preferences. You could include fenders and kickstands, if not included, better tires and pedals, and so on to improve your riding experience. Just remember to choose safety first by observing road rules.
Have a fun ride!