Best Bikes for College Students in 2022
Entering college is a giant leap for young adults—new place, new friends, new learnings, and of course, new adjustment for everything.
And one of which you need to consider is your way of transportation. 
College students spend some money commuting or hassling for parking slots for those who own cars. 
So why not ride bikes instead, right?
Indeed, bikes are a great help, from being cost-effective to cutting down the morning rush – making you save some time and money. 
Plus, it could help you stay fit by having an early exercise while riding your bike to class! And you can park quickly around the campus. 
Moreover, you'll have leisure riding while enjoying different sceneries on your way.
And if you are considering to get a folding bike for easy-store, check out my article on the best folding mountain bike. Or if you have the budget and want more convenience, read my reviews on the the best electric bike under 1000.
With all being said, we have here below the list of best bikes for college students available in the market today. 
Help yourself by reading the list below:
---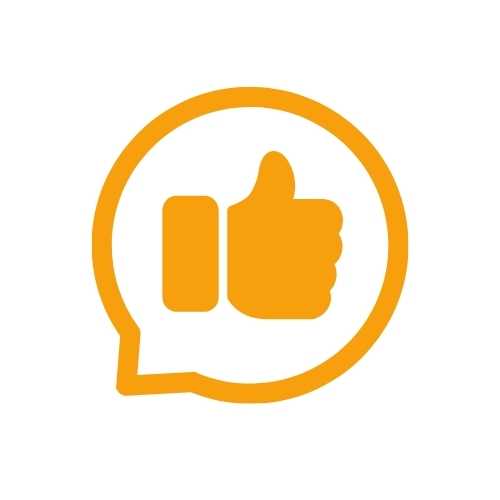 16,094
Customer Reviews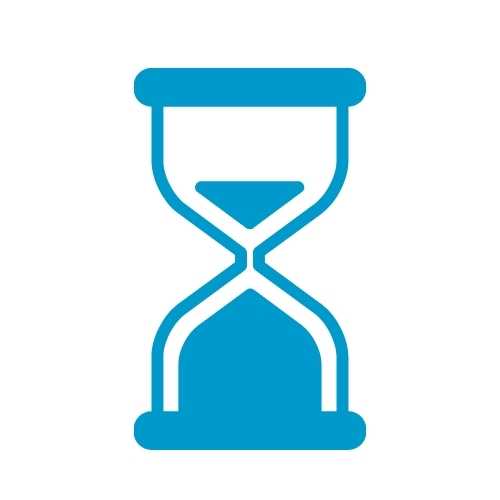 16
Testing Hours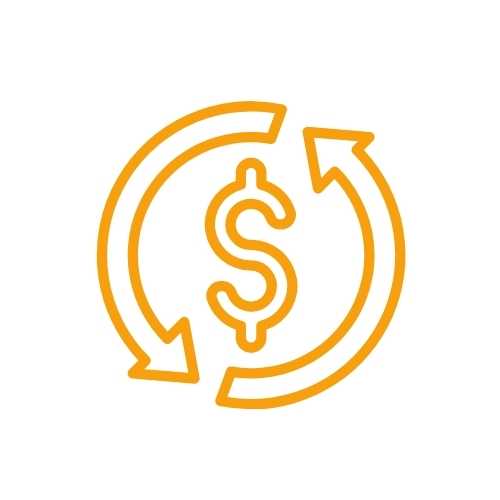 7
Tested Products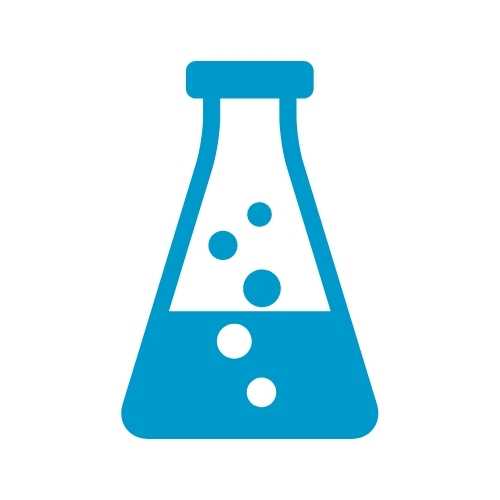 16
Sources Researched
---
7 of the Best Bikes for College Students
---
Best Overall:  Lightweight, sleek, and comfortable
KEY FEATURES
Aluminum frame
700 cc wheel size
Mechanical disc brakes
24 speeds
This bike is good for the rides on getting to school or fun weekend rides with the group. The disc brakes give enough control and stopping power in varied conditions. It is reliable to go distances on various terrains with ease. 
Vilano Diverse 3.0 Performance hybrid bike is lightweight, sleek, and comfortable to ride. More than its excellent disk brakes, it also has smooth-shifting gears—very well-chosen gear ratios for fast and effortless riding.
The trigger shifters of this bike precisely position the derailers, and the disc brakes give a solid feel of control on downhill runs. While the eight gear rear cassette provides a lot of flexibility when riding uphill.
It is light, and the controls function smoothly. This bike is excellent in value for an affordable price.
---
Best Alternative: Handy bike with suspension and rear gear carrier
KEY FEATURES
Aluminum frame
28-inch wheel
Linear pull brake style
21 speed 
Rear gear carrier
If you're looking for a bike to ride on with some stuff you need to carry on, then this would be a good fit because this bike comes with a rear gear carrier that comes in so handy.
Schwinn Discover hybrid bike has an aluminum city frame that is lighter yet durable and a Schwinn suspension fork that absorbs shock. It also comes with a padded saddle with a suspension seat post.
This is ideal for wandering down a leisurely bike path. Its swept-back upright handlebars and fenders that keep dirt off would help you ride your bike comfortably.
You can also add some accessories to level up its functionality, like some headlights and taillights that are useful when you're riding home late at night.
---
Best Value for Money: Fast and easy get moving bike 
KEY FEATURES
Aluminum Frame
28-inch wheels
Linear pull brake type
21 speeds
The Schwinn Volare 1200 is up for anything from exercising, casual riding to commuting. This bike features a rigid fitness style frame and fork made from light yet durable aluminum.
The flat handlebars and Schwinn sport saddle with alloy seat add comfort to the ride. Easy speed shifters and the Shimano rear derailleur runs smoothly through 21 speeds. This makes you equipped on windy days or varying terrains.
Alloy linear-pull brakes in the front and back bring you safely to a stop every time. This is designed with 700c size wheels that fit riders with 5ft. 4 in. to 6ft. 2 in. tall.
Moreover, the good thing is that the brakes lock the wheels at any speed with moderate pressure. Then the combination of the lightweight and thin tires makes the bike fast and very easy to get moving.
---
Best in Comfort: High in durability
KEY FEATURES
Aluminum frame
26-inch wheels
Linear pull brake type
7 speeds
Includes rear rack
Sixthreezero EVRYJourney retro bike is a sleek, timeless-looking bike that every student would love to ride with its retro vibe. This is a great ride to get you to your destination with style and grace with its 7-speed. Shimano 7-speed external derailleur and front and rear hand brakes for leisure rides to long-distance commutes.
Its frame design is more than just its looks. Its ergonomic upright position makes riding more comfortable and relaxed. It is tension-free, creating a more natural riding experience. 
Plus, its high-density foam base and extra-wide saddle give a different soft feeling, ease, and comfort while riding. 
You'll not just be looking good on this bike but also feeling good.
It has 26-inch wheels and 2-inch semi-slick tires that provide excellent roll and a cushioned stable ride. Moreover, it includes matching fenders and a rear rack for optional baskets useful in storing some stuff. It is a great bike for its good-looking retro vibe and perfect position of the frame, and cushioned saddle that gives a comfortable feeling.
---
Best in Design: Chic-looking bike
KEY FEATURES
Steel frame
26-inch wheels
Coaster brake style
21 speeds
Includes rear rack
If you're looking for a chic-looking bike, then this would be a good option. It has this nice coral-colored frame and classy white line around its wheel, making it more appealing and distinctive in the eye.
Sixthreezero Around the Block Cruiser is supremely comfortable, featuring its upright riding design and sweeping cruiser handlebars that keep your back and shoulders relaxed. With its 17-inch durable steel frame, it is ideal for casual, comfortable riding around the neighborhood or the university campus.
This single-speed bike is great for cruising on flat terrain with its pedal-backward coaster that provides easy stopping. It has wide aluminum wheels with large waffle tread tires that provide a cushioned ride, making it easy to roll.
Furthermore, this package comes so handy that it is easy to assemble even for anyone who has no experience assembling such a product. Plus, it includes a rear rack for optional baskets and panniers that every woman would love to store their valuable stuff.
---
Best All-Around: Multifunctional and comfort aluminum bike
KEY FEATURES
Aluminum frame
26-inch wheel
available in 3 speeds, 7 speeds, or 21 speeds
Front and rear handbrakes
Includes rear rack
Sixthreezero Comfort Bicycle is excellent not just for riding downtown but also functional for light exercises. It has a Shimano Tourney gear system that is ideal for bikers who ride not just on paved streets but also hard-packed trails.
This bike is designed for maximum comfort with its frame geometry and handlebar orientation of the tension-free upright riding position. It keeps you comfortable because it takes the pressure off key joints and bottom, shoulders, knees, back, and wrists.
Moreover, the Vibrazorb front suspension fork effectively absorbs jolts and bumps, sliding up and down efficiently as it passes through rugged terrain. This helps in reducing vibration and eliminates the numb feeling of riders often felt on the hands. On the other hand, you can also choose to lock the suspension feature for speed. 
It also has the 2-inch slick tires that roll smoothly, and the front and rear hand brakes grab quickly, allowing you to stop fast. Furthermore, this bike comes complete with a rear rack for a pannier or basket where stuff could be placed.
---
Best Classic Style: Classy-looking retro city bike
KEY FEATURES
Aluminum frame with upright handlebar
700 cc wheel
21 speeds
Mechanical disc style
Includes bottle mounts and rack eyelet
Making you look good in this retro vibe bike. Vilano Diverse 3.0 is a classy-looking ride good for strolling from one end of campus to the other. It has this matching comfort saddle with pleasant grips that are stylish with a classic look.
Moreover, mounts for your cycling bottle and an eyelet for your rack are already included on the lightweight frame. This is such a great turn-on with these ready-installed accessories.
It is also a notch for its twist grip shifters that control 21-gear options making it functional to roll over on hills and speed through flat city pavements. Plus, its 700c tires could handle varied riding conditions.
With its mechanical disc brakes, it has excellent stopping power that would provide safe riding. You would not just have fun with its retro vibe feel but also with ease for its safety riding features. 
---
What to Look for When Buying a Bike
As a college student, for sure you have lots of questions in your mind. What things that you need to consider? How much do you need to spend to buy a good-looking yet quality bike? 
When it comes to budget, the top-quality entry-level road bikes usually start at around $300 – $400. There may be cheaper bikes out there, but you better think twice than regret buying cheaper ones that just end up being stored in your backyard. 
Read Also: What to Look for When Buying a New Bike
While below are the common parts of the bike that you need to consider. 
Frame Material
The most common bike material is aluminum which is known for being corrosion resistant. It is relatively light and reasonably affordable. Its downside is that it does not absorb road buzz making it not ideal for long-distance touring.
The other one is steel, the bike-building material of choice back then. But because of its heavier weight, it became less desirable for high-end bikes.
Handlebar Type
Riser bars are great for beginners that allow you to be upright while riding, making you feel comfortable. This requires a limited hand position, making you feel some numbness and pain on your wrist, especially for long rides. 
The next one is the cruiser bar which is known for its upright handlebars that give total comfort, safety, and convenience. But the same thing with Riser Bar also lacks aerodynamics. You would struggle when climbing an uphill road since your arms are spread wide. 
Read also: The Different Types of Bike Handlebars Explained.
Saddle
For the saddle, it is excellent to find the saddle with the right shape. The right shape of your bike seat depends on your gender. Typically, wider saddles are better for ladies.
When it comes to padding, comfort bike saddles have added gel or thicker foam. For casual riders, extra padding is a must to prevent sitting bones from feeling sore. But spending long hours on an extra-padded saddle can cause discomfort on longer rides. 
So you need to find the right amount of padding for your riding comfort and riding style.
Gears
A seven-speed bike has 7 gears meaning there are seven levels of speed. The gears facilitate speed – the lower gears help you pedal efficiently, and the high gear helps you initiate smooth movement.
While the 21-speed bike consists of three gears at the front end and seven at the back end, it has a fantastic combination of gears that lets you increase the speed while riding it.
Wheel Size
The wheel size is the designation of a wheel given by its diameter, width, and offset. Here are some of the standard sizes:
26″ – these wheels are commonly used from the old standard to mountain bikes and hybrid bikes.
700c – the "c" in 700c is not centimeters, 700c means 700 millimeters. It is the most common size for road bikes.
Read Also: Bike Tire Types: How to Choose Bike Tires
Fenders and Racks 
An excellent rear rack would be of good material and would have a good weight carrying capacity to make it easy to carry things.

Full-length fenders are common on urban bikes. While snap-on seat mudguards are a popular option for road bikes for their minimal weight. It is a permanent fixture on the bike that ensures year-round protection.
---
Most Commonly Asked Questions
Conclusion 
The top choice from the list is the Vilano Diverse 3.0 Performance hybrid road bike. Why this? It is an excellent bike for its high functionality with a low-cost budget. Its lightweight aluminum frame makes your ride comfortable and relaxed. The smooth-shifting gears that give you an easy ride experience is the second reason. Lastly, its price is affordable yet it has the features of a high-end quality bike. 
This is a good choice for college students getting their first bikes with excellent quality without spending that much money.
Overall, it is a good buy and a great bike to ride on campus and in the neighborhood.
Have a fun ride!