Best Hardtail Mountain Bikes Under $1500
Hardtail mountain bikes are one of the most popular styles of mountain bikes. They offer a lot of versatility and can be used for many different types of riding.
Whether you're looking to hit some trails, do some commuting, or just explore the neighborhood, there is a hardtail that will work for you!
Looking for the best MTB that suits your preference and style is time-consuming. There are so many factors to consider and options to choose from. For performance-quality MTBs, budget will likely be a priority.
This is where hardtail MTBs come into play. They are cheaper than full-suspension MTBs but perform almost at the same level. 
Hardtails have more pedaling efficiency and are faster on climbs and smooth trails. They are also lighter and simpler to maintain. 
Below are some of the best hardtail MTBs under $1500. 
---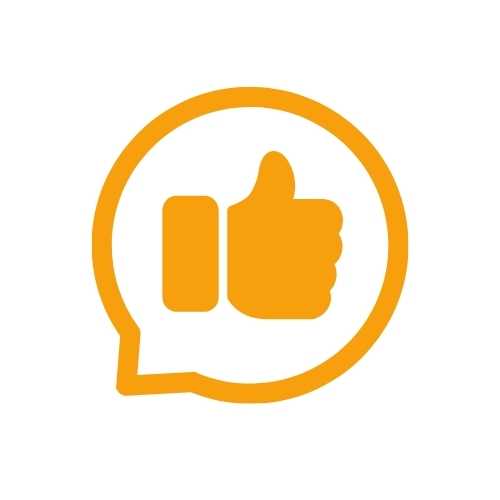 11,842
Customer Reviews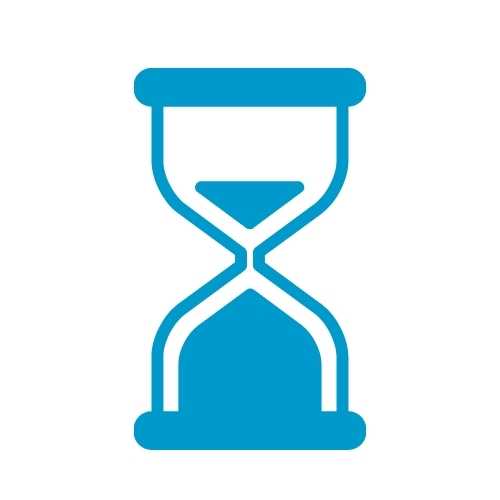 15
Testing Hours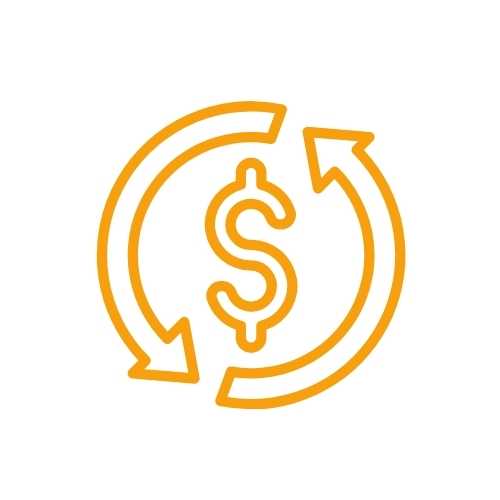 7
Tested Products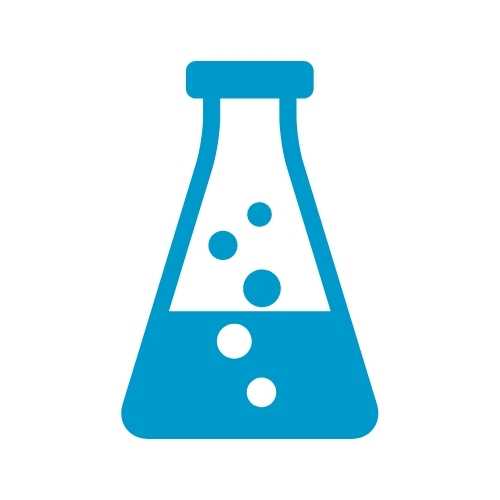 14
Sources Researched
---
7 of the Best Hardtails Under $700
---
Best Overall: Performance quality specs for the trails
KEY FEATURES
Lightweight carbon fiber frame
30-speeds Shimano DEORE M600
100mm standard fork travel
26″ wheels have CST tires, 27.5″ wheels have MICHELIN tires, and 29ers have Continental tires
The Savadeck 300 is a performance-quality hardtail MTB built for the trails. It has an ultra-light and durable carbon frame and an SR Suntour fork with a 100mm suspension for comfort and control. The MICHELIN tires are also top-notch for their grip and traction capabilities.
There is no cheap component on this MTB. The Savadeck's Shimano 3*10S drivetrain is also efficient. It provides a smoother and broader gear ratio for fast gear changes and shifting.
The Savadeck 300 also comes with a Shimano MT200 hydraulic disc brake. It is a reliable, high-performance brake that delivers dependable and crisp braking power. 
This is an excellent hardtail MTB for cyclists who have the budget to spare. It is suitable for entry-level to expert riders who favor more advanced features.
---
Best Alternative: Versatile off-road option
KEY FEATURES
Tectonic T2 aluminum frame
SRAM SX 12-speed
SR Suntour XCR Air 100 mm travel fork
Wire bead Kenda Kadre 27.5 and 29-inches wheel size option
The Mongoose Tyax Expert is a reasonably-priced and versatile bike.
It features a Tectonic T2 aluminum frame that is both rigid and light. The SR Suntour XCR Air fork is also lightweight aluminum and is capable of 100mm travel.
The disc brakes on the Tyax Expert are hydraulic for quick and responsive braking power. 
It is also available in 29″ and 27. 5″ wheel and tire options for a greater range of terrains and riding styles.
The most notable feature of the Tyax Expert is its top-of-the-line SRAM's SX Eagle groupset. This group set uses the same technology seen on pro and high-end MTBs. It offers a broader range and controls up and down the trails.
---
Best Value for Money: Quality MTB at a reasonable price
KEY FEATURES
Aluminum frame
24-speed Shimano EZ-Fire trigger shifters
Schwinn front suspension fork w/ 80mm travel
29*2.25″ knobby tires
The Schwinn Bonafide is an excellent MTB for its value. It's made with a durable and light aluminum frame. It is a hardtail with an 80mm travel suspension fork for a vibration dampening ride.
The 29*2.25-inch thick tires have tread patterns for a better grip and excellent traction. The rims are also double-walled to support the bike against the punishing trails. 
The Bonafide comes with EZ fire trigger shifters for reliable gear changes. This affords the riders to tackle the rough trails at the right speed.
It also has high-quality front and rear mechanical disc brakes. These brakes are dependable, responsive, and easy to engage.
---
Best for Cross Country: An MTB for off-road adventures
KEY FEATURES
Aluminum frame
24-speed drivetrain 
SR Suntour XCT30 100mm fork 
29*2.25 wide knobby tires
The Schwinn Moab 3 is a light and agile hardtail MTB that is perfect for cross-country adventures.
It has a light yet sturdy aluminum frame for easier control and transportation. It also comes with a 24-speed drivetrain for effortless gear shifts even on the roughest terrains. 
The Moab 3 has an SR Suntour XCM suspension fork with a 100 mm travel distance. This is standard fork travel excellent for climbing and flat trails. Combined with 29-inch knobby tires for traction, the Moab 3 is a smooth ride on any off-road trail. 
It also features hydraulic disc brakes for responsive stopping power. 
---
Best for Performance: A quality bike to showcase your skills
KEY FEATURES
Carbon fiber frame
Shimano SLX drivetrain with 22 speeds
Suntour hardtail suspension w/ 100mm fork travel
29*2.20-inches Kenda Small Block 8 tires
The Royce Union is a performance MTB with a corrosion-resistant carbon frame. This makes the frame stronger, lighter, and more stable than aluminum frames. It also has vibration dampening capabilities. With its Suntour XCT suspension fork, the Royce Union offers a balance of comfort and performance even on the roughest trails.
The 22 speeds Shimano SLX drivetrain is also excellent for any riding environment. It is perfect for easy gearing and smooth shifting. Finally, it features dual hydraulic disc brakes for precise and reliable stopping power.
The Royce Union MTB is a quality crafted bike for cyclists of all skill levels ready to take on the trails.
---
Best Electric MTB: Hybrid bike for optimal biking experience
KEY FEATURES
Aluminum frame
Shimano 7-speed drivetrain
500W high-speed brushless motor
48V 13Ah large capacity battery 
The Velowave 500W electric MTB is a geared hub motor that rivals that of any conventional MTB. It optimizes the mountain biking experience by making even the steepest climbs easier. 
It is also powered by a 48V 13Ah high capacity removable Lithium-Ion battery. This enables the Velowave to reach a max speed of 25 miles on pedal assist and 20 miles per hour on throttle mode. It is capable of going 35 miles on a single charge. It is also a fast-charging battery with a full charge time of only 4 hours.
Another unique spec of this bike is its anti-theft mechanism. This ensures that it is safe and intact even when left alone for a coffee break. It also comes with an odometer that tracks your speed, assist level, battery and mileage. 
The Velowave sports a hardtail suspension fork that is efficient and comfortable. It is loose enough to handle rugged terrains but not too loose to make riding on a flat surface difficult.
The Shimano dual mechanical disc brakes are pretty responsive and efficient.
These tires are 27.5*2.35-inches all-terrain bike tires that can roll over sand, dirt, and snow. 
The Velowave is a hybrid bike that can cater to any riding preference, from commutes to rough trail rides. 
---
Best for Entry-level: Performance bike for beginners
KEY FEATURES
Aluminum frame 
SR Suntour XCT 27 coil-spring fork with 80mm travel
24-speeds Shimano drivetrain 
27.5 and 29-inch knobby tire options
The Diamond Overdrive MTB is an ergonomic bike built for performance and durability. It features an alloy frame that is light and impact-resistant.
It is a hardtail bike with an 80mm travel fork to withstand rough trails. It is also built for fast descents and easier climbs.
Its 27.5 and 29-inch knobby tire options provide traction even on muddy or wet trails.
This is an excellent entry-level MTB with specs equal to performance bikes.
---
What to Look for When Buying a Hardtail Under $1500
Frame Material 
For a little more money, you can get a hardtail-made carbon fiber. While they aren't as stiff as aluminum alloy bikes, they are much lighter! This means that it will be easier to carry your bike upstairs or over obstacles than an aluminum frame.
Carbon fiber frames are also highly impact-resistant. This means they can take a lot of abuse before showing signs of wear. If you're looking for something easy to ride and durable enough to last years, then look into carbon fiber! However, if you don't mind the extra weight or want a more affordable option, look at aluminum alloy.
Aluminum alloy comes in many versions, such as 6061 or 700c. The number refers to the amount of pure aluminum used per cubic meter. The more refined the aluminum, the lighter and stiffer it will be, but also more expensive!
Many hardtails in this price range are made of 6061 alloys. These alloys are strong enough to take a beating while still affordable for most people. However, it does have one downside: it's not as light as carbon fiber or forgiving as steel.
Wheels
The tires on your hardtail under $1500 are another essential thing to consider when you're looking at bikes. Tires come in three different widths: 26, 27.5, and 29 inches. As a general rule, with wider tires, you can go faster, but you'll be less nimble. With thinner tires, the opposite is true. They allow for more control, but their rolling resistance will slow you down as a result!
27.5-inch tires are the most versatile of all, which is why they're becoming more and more popular. They can be used on both cross-country trails and light trail riding with ease! 26-inch wide tires are best suited to cross-country riding. While 29ers work great on trails and roads due to their increased stability at high speeds.
Bike Suspension
When it comes to hardtails, the suspension is usually found in the fork or front tire. Suspension forks have a knob on each side that controls how stiff they are. Therefore, they affect how "plush" your ride will be. A plush bike feels like you're riding on clouds as opposed to rocks!
The less expensive bikes under $1500 tend to have a coil fork made of steel. These have fewer adjustment options. The more costly bikes or higher-end models will likely have an air-sprung suspension fork. This allows you to adjust the stiffness/plushness with a knob on top of each leg!
Coil fork is heavier. It doesn't also offer as much adjustability. On the other hand, air-sprung forks tend to be more expensive. But if you're looking for performance over price, then an air-sprung suspension fork is the way to go!
Weight
If you plan on riding your hardtail in areas with lots of elevation change, you should consider how heavy it is when choosing a bike. The lighter the frame, the easier it will be for you to maneuver.
Weight also plays into tire pressure. With high pressure and narrow tires, you'll be able to ride faster, but your traction will suffer! With wide tires and low air pressure, you'll get more traction off-road, but you'll go slower.
If climbing is your strong suit, then opt for a lightweight bike with low tire pressure. If descending or trail rides are more challenging than climbs, pick something heavier like an aluminum alloy frame.
Brakes 
Full suspension mountain bikes have disc brakes built into the front and back wheels. On hardtails, you're stuck with either hydraulic or mechanical!
Hydraulic disc brakes are still pretty new for mountain biking. So they'll likely only show up on higher-end models like this one. They offer more stopping power than mechanical disc brakes. This is thanks to the hydraulic fluid used to stop the rotors rather than cables.
Mechanical disc brakes are much cheaper and therefore more common on entry-level hardtails. The downside is that you have two separate levers for front/back braking, which takes time to get used to!
If speed is your top priority, then go with hydraulic brakes. If you're more concerned about price, then stick to mechanical disc brake bikes under $1500!
Gears
When looking at hardtails under $1500, there are a few other factors to keep in mind. You'll want the gear shifters, brakes, and crankset of your bike to be made by SRAM or Shimano. These two are of the most reliable brands on the market!
The front derailleur should also come from one of these two brands. But the more important part is that it has to be a double front derailleur. People who have a double front derailleur can shift gears even if they're going uphill, downhill, or over rough terrain.
With only one gear shifter on your handlebars, you'll be stuck with one gear which will make riding in those conditions difficult!
A hardtail under $1500 will have anywhere from 18 to 24 gears for the number of gears. More is better, but you can't always take more! If the hardtail you're looking at has over 30 gears, it's probably a full suspension bike. And it won't be as efficient or comfortable on downhill rides.
---
Conclusion
The world of mountain biking is vast and diverse. There is always an MTB somewhere for everyone's riding preference. One of the best out there that is versatile and inclusive for a wide range of riding styles is the Savadeck 300. It is a tried and tested MTB to take you to whatever off-road adventure you deserve. 
Have a fun ride!