Best Bike Messenger Bags in 2022
To save you time and effort, I spent hours to come up with a final list of the best bike messenger bags available today.
And just like what we want from the things we buy – we want a durable and high quality messenger bag.
If you need anything useful as a biker plus a globetrotter, a businessman, an artist, a journalist, or a student, these bags are for you.
Check my recommendations bags, and you will never gripe on the quality! Believe me – you will never go out of style. 
In case you are considering to get a cycling backpack for your getaways, check out our article on the best mountain bike backpacks. Or if you're looking for a durable everyday backpack, read our article on the best EDC backpacks.
---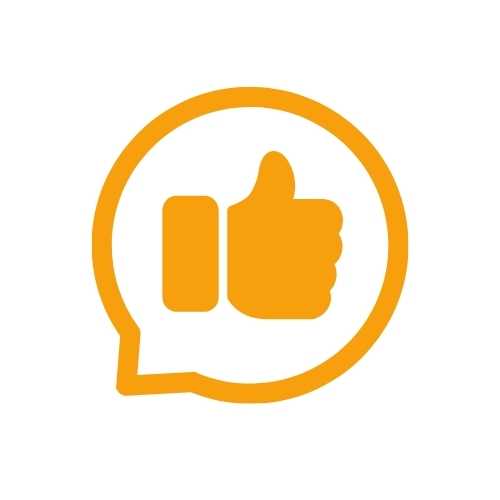 15,862
Customer Reviews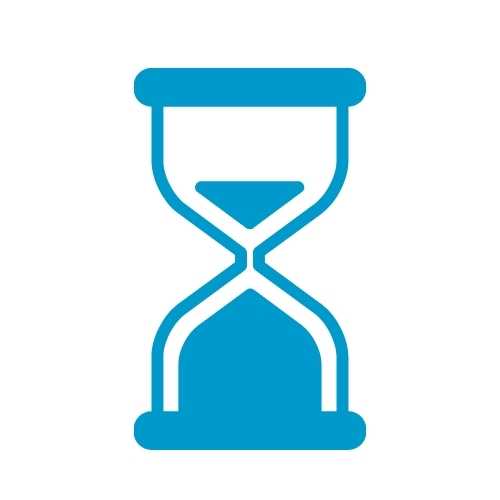 11
Testing Hours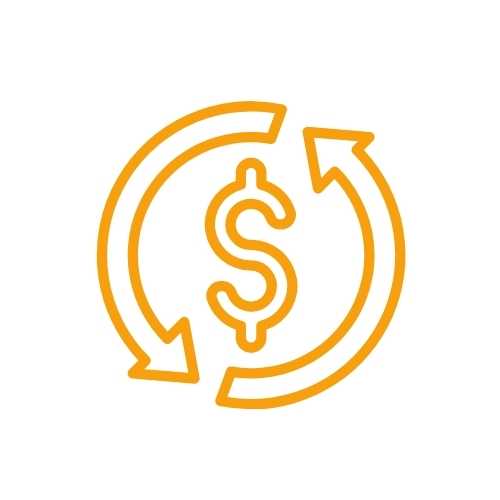 10
Tested Products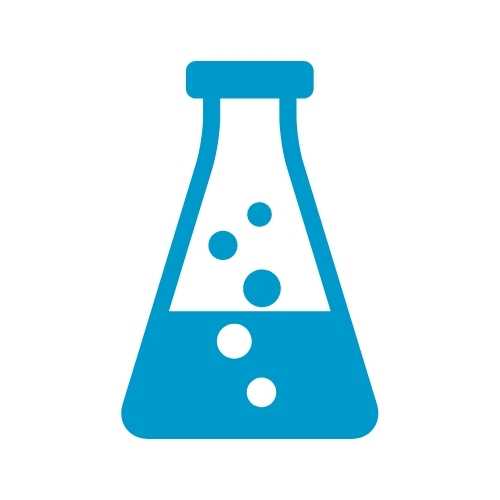 14
Sources Researched
---
10 of the Best Bike Messenger Bags
---
KEY FEATURES
unisex with vintage design and multi-functional pockets 
soft and durable canvas with PU leather decoration
softer and more luxurious material inside the main compartment 
Large size

Dimensions: 10.2×13.6×4.4 in (LxHxW).
It can fit a slim laptop up to 13″ without a laptop sleeve/case.
Weight: approx. 810g.
2 Side pockets
Medium size

Dimensions: 9.4×12.4×3.4 in (LxHxW).
It can fit a 10″ tablet.
Weight: approx. 710g.
1 side pocket
Leaper Canvas Messenger Bag is spelled as L – luxuriant, E – ergonomic, A – advantageous, P – Perfect quality, E – eye-catching, R – roomy. I experienced firsthand how convenient and roomy it is for storing a change of clothes, some toiletries, and some electronics for an overnight biking trip.
You can bring this luxuriant bag everywhere and anytime. Plus it is also an ideal carry-on bag for plane travel. You can say that it is advantageous because of its versatile organizations. The use of top-notch materials ensures that the product is of the highest possible quality. It also has eye-catching colors and two sizes for you to choose from and find your favorite.
Overall, it's the best messenger bag for riders who are always on-the-go.
---
KEY FEATURES
army green color; unisex
100% cotton durable canvas with metal accents; front flap includes Velcro closure
capacity: 17.5 x 12 x 5″; weighs only 1.2 lbs;
easily fits all laptops from 13″ up to 15.6."
handle is located top-rear for easy and convenient carrying; includes a padded and adjustable shoulder strap for extra comfort; interior zippered pouch for essentials
Are photography, vlogging, or film making your cup of tea? Sweetbriar Classic Messenger Bag is out in the market now! This is the best bag for carrying a camera, a spare lens, and other small items. The two side pockets are ideal for holding water bottles. The Velcro also keeps the bag tight.
Finally, there's an internal zippered pocket for storing small items that need to be retrieved quickly, such as keys, cash, and credit cards. It's constructed of tough canvas with a lovely canvas webbing strap. It's light and airy with a touch of sophistication. Give it a try, future artist!
---
KEY FEATURES
unisex in black color
includes TPU liner for simple cleaning, as well as an adjustable cross-body strap and interior compartments for carrying a laptop or tablet.
dimensions : 7.87 x 18.5 x 15.75 inches; weight: 2.3 lb
weather-proof
Are you fond of commuting every day and carrying a lot of stuff? This Timbuk2 Commute Messenger Bag is excellent for someone like you. Need to transport your 15-inch laptop or iPad to the office? This bag won't let you down.
You can also place a weeks' worth of healthy snacks, as well as gadgets, cables, power supplies, and vitamin case. All these fit perfectly inside this bag. Another cool thing is that you'll never have to dig for your keys or be the last person through the security line again. Thanks to a front zipper and cross strap for on-the-go mobility. With Timbuk2 bag, you get enhanced comfort and real mobility convenience.
---
KEY FEATURES
available colors are brown and grey; unisex  
made of superior cowhide crazy horse leather and heavy water-resistant waxed canvas
external dimensions: 15.6″(l) x 11″(h) x 4.33″ (w); laptop pocket: 15"(l) x 10.6(h)"
shoulder strap adjustment: 31.4″- 55" with strap width of 1.37" and weight of 2.73 pounds.
adjustable and detachable wide strap; magnetic button with plenty of space with padded laptop sleeve 
Wearing Newhey's messenger bag is like being in Indiana Jones and the Temple of Doom movie looking for artifacts. It could also get you through a whole zombie apocalypse. How do ya like that? This is a similar bag to the one in the move. It is well-made and features original designs.
Because the canvas is wax-coated and waterproof, it's a gorgeous bag from an aesthetic standpoint. The fabric is sturdy, and the interior is well-padded, making it durable. A strong leather cushioning for your shoulder is also included in the strap.
All your essentials can fit in this bag. The liner is soft and malleable. And it's simple to clean by inverting it which makes it ideal for biking in a light shower.
---
KEY FEATURES
unisex in black color
500D Ripstop Cordura nylon fabric for main body material; quick access to the main compartment with coated rear zipper; bulletproof design with seam-taped waterproof liner; integrated reflective panels; ventilated back panel; quick-release buckle with ambidextrous strap; removable cross-body strap
dimensions : 5.91 x 18.9 x 11.02 inches; weighs 2.2 lbs
reflective hits; magnetic buckles on the flap for secure one-handed accessibility
The Especial Messenger is fearless of rain and nightfall and designed for you to an all-weather and all-day ride. The different textures of its materials look and feel very high quality – which can withstand the weather. It is functional, has clean aesthetic, and has the perfect size.
This bag is pretty large that it can fit a PC, two-inch thick documents, tablet, and gadget case. You can also add a pen case and wallet without being cumbersome. The shoulder strap length adjustment is lightweight but robust compared to other Timbuk2 bags. Fasteners with a magnet to stop flipping are easy to attach and detach.
This is a product that is top-notch in its form, substance, and usability. It's a great bag for daily commute and weekend getaways.
---
KEY FEATURES
for men; black
made of high-quality cotton canvas, leather and bronze metal
Length:

Small: 13 inches
Medium- 13 inches 
Large – 17 inches

Metal zippers
Let me tell you how exceptional Sechunk Vintage Messenger Bag is. Overall, it's a fantastic bag considering the design, the suppleness of the leather, the color, and the feel of the canvas. This is a retro minimalist-designed messenger bag with six pockets and one free shoulder bag. It has a refined needlework style.
If you are an artist, you could use this to carry watercolors, palettes, brushes, sketchbooks, and water bottles. It also holds a small cross-body handbag, 18-ounce Yeti bottle, cosmetic bag for small items. Choose this as your go-to bag, and you will never regret it.
---
KEY FEATURES
for men; made of genuine leather
available in various colors
15 x 3.5 x 22 cm (5.9 x 1.37 x 8.6 inch); weighs about 0.35kg
perfect design for easy access while riding
Life presents many choices. Same with Le'aokuu Men's Messenger Bag, which gives you a lot of available colors for selection. Not only that but this is quite a versatile bag – whether you go horseback riding, trail riding, or use for daily commute. Even without the leg strap, it sits very comfortably.
The entire thing is adjustable, so you can loosen it to sit right on your hips while riding without hindering your arm movement. You can zip and unzip it with one hand – making it ideal for riding. It's of good quality, and no any off-putting chemical odors.
---
KEY FEATURES
made of high density customized canvas for durable performance and rugged style but with a soft texture
dimensions: 11.2″(L) x 3.4″(W) x 9″(H); weighs 1.1 lbs; can fit iPad up to 9.7-inch and A4/foolscap-sized folders, textbooks, magazines in its main compartment
cotton weave canvas is extremely durable and resistant to tearing
minimalist design with smart organization, as well as having distinctive vintage style; can perfectly serve as a casual sling bag, daily commuter bag, or cross-body shoulder satchel
It is painful if relationships are short-term, isn't it? The same feeling if the essential things don't last. That is why I recommend you to buy this durable Gootium Canvas Messenger Bag. Also for a vintage messenger bag, the style is spot on.
The quality of the canvas material is nice and thick, without being all-stiff. The seams are also well-done and secure. The strap is reinforced by square and X stitching, where it is sewn to the body. Aside from the extra stitching, it also has a round, metal piece that toughens the strap's connection to the bag.
You can be confident that you will get a lot of use out of this bag for many years to come!
---
KEY FEATURES
men's bag
made of 100% eco-friendly canvas; durable and comfortable
colors available: coffee, dark grey, grey
capacity: 8.7 x 4.7 x 10.6 inch; weighs 1.3 lb
Have you been to paradise? Did you sing along with Charlene's song? Kidding aside, I want to highlight the best thing about this Plambag Canvas Messenger Bag. This little big is portable that you could keep your stuff safe and secure no matter where you are. It is lightweight and not bothersome to carry – whether you go to the parks, to the wood, or to the harbor cruises.
There are two main zipper compartments: one mesh pocket and one zipper pocket to hold all your daily-use necessities. It's a perfect bag for daily use.
---
KEY FEATURES
designed for women
has a durable and long lasting strap and anti- theft pocket
made of water-resistant canvas and superior quality cowhide leather
capacity: 10.63 x 2.95 x 11.81 inches; weighs 1.32 lbs
external dimensions: 10.6 x 3 x 12-inch(WxDxH)
capacity: 6 liters
shoulder strap adjusts 31.5-56-inch; strap width: 1.4 inches
You don't need to buy designer bags because the VASCHY Vintage Messenger Bag is out. The bag is very elegantly designed – nothing fancy. It has several utility pockets, clean stitches, and a high-quality zip.
A leather strap (as a design element) and a leather pocket is an excellent addition to its tough canvas bag. The hidden magnetic button on the outer flap is sufficient to keep things secure.
You can store spare diapers, "mommy" stuff, wallet, deodorant. This bag also provides good access for travel documents, passports, iPad, and earphones. You can bring a book, too! There's much to love with this bag.
---
Things to Consider When Buying a Messenger Bag
Material
One of the first things to think about when purchasing a messenger bike is the material or fabric you want it to be made of.
First is leather. It is one of the oldest materials and quite popular due to its durability and strength. Another is cotton canvas, which is comparatively lightweight and easy to clean. Cordura is another material that manufacturers use, and it can also last for a long time. Mesh fabric is primarily composed of nylon and polyester, and it is a lightweight, thin, and strong material that can be made in various styles.
The rule of thumb is the more durable the material is, the more expensive the product.
Comfort
Most people love to travel, hang out with friends, go on a business trip or go biking without lugging burdens on their backs. This is why messenger bags became a great alternative.
When riding, your average bag tends to swing around, causing disorientation while moving. This is where the awesomeness of a messenger bag shines. Its stabilizing strap is attached to the rider's waist or diagonally across the chest. This makes it more comfortable to carry essentials. Plus, a messenger bag makes it convenient to find stuff you need. It is also less awkward to put stuff in and out of the bag if you need to make several stops.
Waterproof
Water-resistant bags are what we need to keep our gear dry in all-season commuting and get-away. These bags protect items that must be kept dry from the rain, such as mobile phones, GPS devices, and cameras. Your valuable dry clothes and food supplies remain completely dry with this bag.
Choose waterproof bags when you're planning an epic rafting trip, a highland hike, or just commute home. Most waterproof bags are made of PVC material or leather.
With unpredictable weather nowadays, a waterproof messenger bag goes a long way.
Versatility 
If you're constantly on the go, you'll need a bag that's easy to access – a multi-purpose bag that can hold all of your daily essentials. For example, look for a chic and functional bag that you can use for work and for going out at night.
A messenger bag must also have features that are perfect for your personality – whether you are a minimalist, a busy bee, an outgoing person, or a career person.
Size 
I'm sure you'd be hesitant to use a messenger bike like Mary Poppins' or Seven Dwarfs' bag. So decide on the best size for you. There are the three different common sizes: large, medium, and small. Large messenger bags can hold your favorite books, a travel mug, a laptop, headphones, and snacks. On the other hand, laptop messenger bags and men's messenger bags are examples of medium-sized bags. They can accommodate the average portable computer and other essentials, including files, notebooks, and umbrellas. Lastly, small messenger bags are usually made of leather or fabric and ideal for bringing a few essentials like keys and ATM cards.  
Most Commonly Asked Questions
Conclusion 
The Leaper Canvas Messenger Bag is the best overall messenger bag because it comes in various colors aside from its tested durability and fabulous style. If you are a weekend warrior who enjoys hitting the road on your bicycle, you can do everything with this fantastic bag's size. You can accomplish anything with ease, thanks to the size of this excellent bag. Phones, identification cards, and wallets are also secured anytime. Isn't it amazing?
Have a fun ride!