You've got your BMX bike, you've got your BMX bike helmet, and now it is time to get some tires. But which ones are best for you? 
Whether you are a racer or an urban rider, there is a tire that will best suit your needs. 
With so many brands on the market, choosing the best BMX street tire can be difficult. 
In this article, we compiled a list of 10 of the best BMX street tires in 2022 to help make the process easier!
---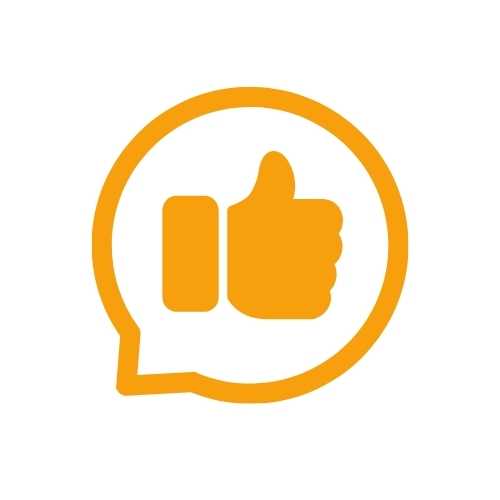 17,362
Customer Reviews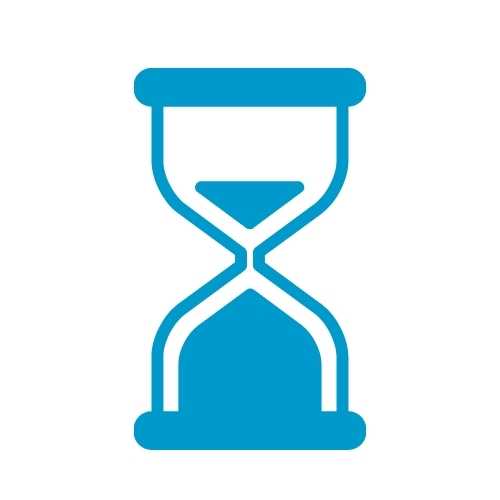 18
Testing Hours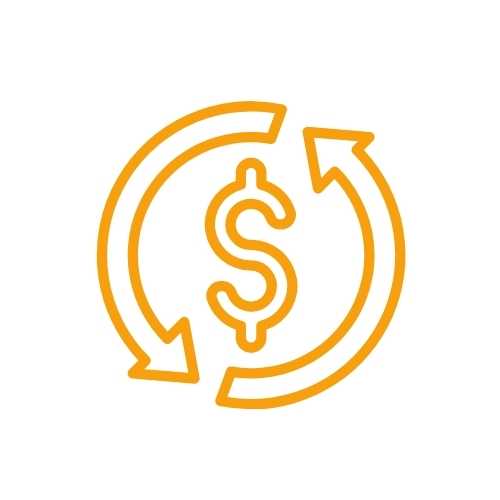 10
Tested Products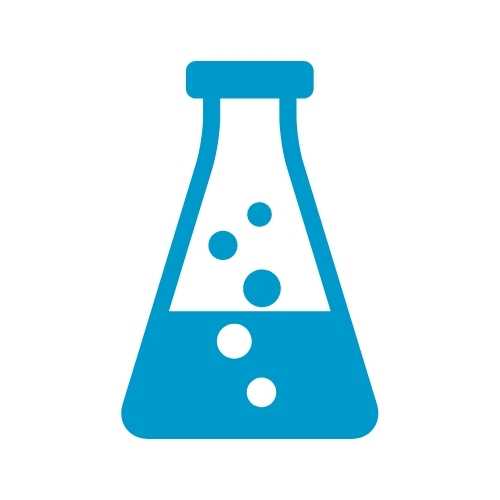 13
Sources Researched
---
10 of the Best BMX Tires
---
Best Overall: Stylish yet all-out performance BMX tire
KEY FEATURES
weighs 1.28 pounds
100 max PSI
19.95" width
Clincher tire
Curved grooved slick design
Bead to bead Tread Pattern
Maxxis Hookworm clincher tire comes with a curved groove slick design for fast-rolling rides plus all-black color, which is the perfect match if you prefer simple yet stylish designs.
These tires assure durability, as attested by factory testing. The thick and solid construction offers prolonged use. Having flats is not an option as Maxxis can hold a maximum PSI of 110. This makes the tire roll faster and reduces the chances of pinch flats.
Maxxis also has an excellent grab on the road. Thanks to its bead-to-bead tread pattern. You can noticeably feel the grip when braking or accelerating.
---
Best Alternative: tires that match your exciting stunts
KEY FEATURES
Weighs 1.75 pounds
100 max PSI
2.4″ width
Clincher tire
Micro-knurled side blocks
Directional tread pattern
Are you looking for tires that can support your stunts on the road? Odyssey Path Pro is a great choice. This thick tire of 2.4 inches in width offers micro-knurled side blocks that maintain excellent traction on the ground while you do your tricks and turns.
Path pro is designed with a directional tread pattern which adds to the tires' grip. Its maximum PSI of 100 allows you to perform wheelies and jumps without damaging the rims. 
Path pro also comes in multiple sizes so that you can find a perfect fitting for your bike.
---
Best Value for Money: Excellent tire investment
KEY FEATURES
Weighs 1 pound
65 max PSI
1.95" width
Comp 3 tread design
Oversized tread pattern
L-Train tires feature the Comp 3 tread design. It comes with an oversized tread pattern for a high-quality grab even in mud and challenging packed conditions. The hexagonal grip pattern allows low-resistance rolling, so you won't have a hard time pedaling.
The 65 max PSI is excellent for keeping traction on any terrain. Plus, it also allows you to stop and slow down quickly and safely.
---
Best Budget Option: Puncture-resistant plus excellent traction rides
KEY FEATURES
 Weighs 2.01 pounds
40 max PSI
2.125" width
Knobby tread pattern
Foldable Carbon steel bead
Bell BMX tires feature a puncture and flat defense system. Thanks to the durable carbon steel bead with DuPont Kevlar, which makes this tire more robust and durable. You can better enjoy rough and rugged terrains without worries of puncture. 
The optimized tread with knobby patterns offers smooth-rolling yet superior traction. It also allows easy handling on rough and muddy terrains.
---
Best for Dirt Jumps: Tires with old school tread pattern but with excellent grip
KEY FEATURES
Weighs 1.39 pounds
80 max PSI
1.95" width
Clincher tire
Inverted tread design
Kenda K-Rad features a traditional inverted tread pattern that offers advanced rolling resistance and grip. The rubber compound promises high durability, so you can enjoy more dirt jumps without worrying about your tires. Riding then on trails with asphalt and potholes is not a problem. 
The maximum 80 PSI allows smooth bounce on rough trails and fewer chances of flats. And being a clincher tire, you get to save more, plus repairs are a lot easier just in case.  
---
---
Most Versatile: Tires that fit your varied cycling activities
KEY FEATURES
Weighs 1.05 pounds
65 max PSI
1.75" width
Clincher tire
Knobby tire design
Kenda MX K50 offers steel bead, which makes the tire more rigid and durable. The smaller knobs allow faster and smooth rides while ensuring high grip. That's why this tire is also great for park riding, urban assault, and even dirt jumping. It also comes in a wide range of sizes.
This tire is also easy to install, and in case of a puncture, the repair is also just quick. MX K50 is budget-friendly while giving you the first-rate quality of the tire.
---
Best Heavy-duty: Long-lasting tires in any conditions
KEY FEATURES
Weighs 2.4 pounds
35 mas PSI
2.125 width
Folding bead design
Square knobs
Goodyear tires offer folding beads that are lighter, so long-distance BMX rides are not a problem. Its thick tread plus square knobs assure excellent grab in technical terrains, even on roots and rocks.
The rugged and tough rubber compounds are built to last on a wide range of terrains. It excels both in freezing and warm conditions. The case is also an added security, so it's safe from puncture and abrasion. Goodyear also comes in different sizes. 
---
Best Premium Tires: Bigger knobby tread equals excellent traction
KEY FEATURES
Weighs 1.55 pounds
40 max PSI
2.125" width
Comp 3 tread design
Schwinn Tires are equipped with bigger square knobs for better traction on rocky and loose terrains. The outer knobs are designed to extend over tire edges for an added sidewall protection. It also comes with a heavy-duty steel wire bead which minimizes wearing out.
The PSI range of 30 to 40 is excellent on rough surfaces as lower pressure conforms better on these surfaces. Schwinn also comes in wide-range bike styles and sizes, so there's undoubtedly one for you.
---
Best Urban Assault Tires: For aggressive street rides
KEY FEATURES
Weighs 2.5 pounds
65 max PSI
2.5" width
Curved grooved slick design
Rim to rim tread-protection sidewalls
Maxxis Hookworm is not a stranger to intense street rides. The bead-to-bead thread allows traction while grinding rails, dropping on staircases, or even just riding in a local park. The single rubber compound is dependable for longevity.
The Hookworm's 60 TPI casing conforms well to any terrain so you can have better control. Lastly, you can actually use Hookworm tires on cargo bikes or even pedicabs. 
---
Best Entry-Level: For new cyclers who wants to add spices to their rides
KEY FEATURES
Weighs 2 pounds
65 max PSI
1.75" width
Wire bead
Grooved tread pattern
Firm grip and funky features are what you get with Sunlite Kontact tires. It comes with directional treads and a grooved tread pattern which gives you excellent traction on different surfaces. The case is also durable, which makes it a more reliable replacement tire.
Sunlite Kontact also comes in eye-catching trendy colors. You'll surely pick one that matches your design preference. 
---
What to Look for When Buying BMX Street Tires
Grip
When looking for BMX street tires, one of the most important factors to consider is how well your tire will stick to the ground. If a tire can grip in bad conditions, it should grip on any surface at any time! The best way to determine this factor is through wet weather testing.
Another is the tire design. Tire design is a mix of the tire tread and rubber compound. Tires with deeper cuts or grooves that are thick to thin will provide more traction than tires with shallow grooves that are thick to thin. The little rubber spikes and patterns on BMX tires help with grip.
Sidewall Construction
The sidewalls of BMX street tires play an integral role in determining the overall performance and durability. A strong sidewall means that there won't be too much flex. This leads to better cornering ability while cornering or braking/accelerating out of turns. However, if they are too stiff, it could mean trouble when trying to bunny hop over small obstacles.
Good Pressure Rating
BMX bikes are most likely to last longer if they have high-pressure ratings. High pressure not only improves the longevity of the bike. But it also makes the tires more durable and resistant to punctures.
Material
Tire material is another factor to consider when buying BMX street tires. Rubber compound makes up the materials of BMX tires. While different rubber compounds are designed for different riding styles or surfaces.
Tire manufacturers use a blend of natural rubbers like butyl and synthetic rubbers like styrene-butadiene rubber (SBR) to best suit the biking conditions. The best BMX tires tend to blend natural and synthetic rubber. This combo provides an optimal amount of grip while having good resistance for wet weather riding.
Rim Types of BMX Tires
If you're looking to get a BMX tire, the strength and durability of its rims are essential factors. Good quality rims say a lot about your bike. They provide structural integrity and keep dirt away from tires. At the same time, they give them good traction on surfaces like asphalt or concrete.
Good quality BMX wheels can make all the difference in function and aesthetics. The best way to determine if it fits this description is by considering how durable these bikes feel overall. Any metal parts should also be resistant to rusting over time. Ridges along the rim's outer edge prevent damage from hitting obstacles.
Low Riding Resistance
BMX tires are best if they have low resistance so that you can get to your destination quickly. This means they shouldn't be too wide or thick, and the best BMX street tire should also be lightweight.
If you want to get the most out of your bike rides, ensure that it comes with BMX tires certified for low resistance. This will provide a smooth ride and improve overall quality while riding on roads or trails.
---
Frequently Asked Questions
What is the best BMX tire?
The best BMX tire is typically one that has a good balance between grip and durability. It should also have the right thickness, width, sidewall strength, and material to best suit your biking style or surface conditions.
What size tires do pro BMX riders use?
Not all BMX wheels are made equal when it comes to width. Pro frames have the widest tire at 1 6/8 inches but still, utilize a standard 20-inch diameter like other BMX wheels in this category. 
What is the best tire pressure for BMX bikes?
The recommended tire pressure for riding BMX bikes is 80 PSI. Many people ride skateparks with harder tires, sometimes around 100 PSI. 80 PSI is great for most people since they're less forgiving on hard drops while increasing speed and agility significantly.
What is the best BMX Brand 2021?
Some of the best BMX brands include Kink, WeThePeople, Cult, and Mongoose.
What is the best BMX wheel size?
20-inch best BMX wheels are the most common size for BMX bikes. They also have a wider variety of tires to choose from compared with other sizes.
How long do BMX street tires last?
Unfortunately, it depends on the rider and how frequently they ride their bike. Riding more regularly may also mean that you need to replace your best BMX street tire sooner than someone who uses it less often.
On average, a good BMX street tire can last around one year.
Does it matter what BMX tire you get, and can you use it for all your riding styles?
Yes. When choosing your tires, go for tires that are 2.125-inch wide if you're a freestyle or flatland rider with pro-sized bikes. The wider the tire is, the more balance and control you will have when riding on them! 
For expert frame sizes that are larger than pros but smaller than junior's frames (for example), choose between 1.75 to 2 inch wide tires. They give riders enough room while keeping things lightweight as well as balanced/stable during tricks etc.
Junior-sized bike users should go for 1.3 inches and mini frames for 1.1 inches.
---
Conclusion
More and more cyclers are venturing into BMX as it gives more spices to regular rides. Having the best tire is then a prerequisite.
If you still think about which one to choose, we recommend the Maxxis Hookworm Wire Bead Clincher tire. The curved grooved slick design is not just fashionable but also ensures excellent traction and fast-rolling rides. Durability is also tested, plus the 110 max PSI lessens pinch flats, so you don't need to pump frequently.
Enjoy thrilling BMX rides with your new tire!