Best BMX Helmets in 2022
Best Half Shell BMX Helmets
Best Full Face BMX Helmets
Choosing the best BMX bike helmets can be tough. The market is flooded with new products every year, and choosing one that fits your needs can be hard.
We get it. Finding a good helmet for BMX biking isn't easy. There are so many factors to consider like weight, price, ventilation, etc., but it's also important to have fun while you're doing it!
We've reviewed 11 of the top-rated BMX bike helmets on the market in order to help you make an informed decision for this purchase.
Our goal is to provide you with everything that you need in order to choose a great helmet at an affordable price.
On a budget? Check out our list of the best bike helmets under 100!
---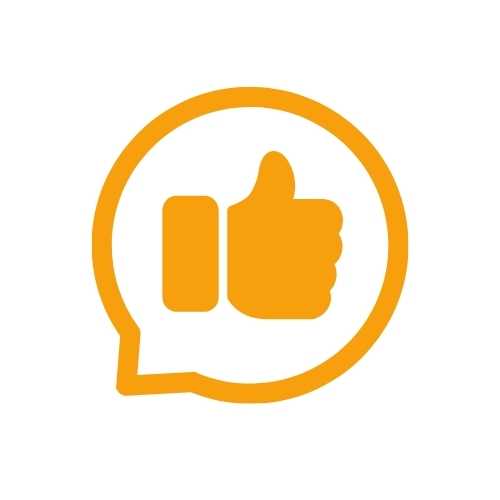 25,842
Customer Reviews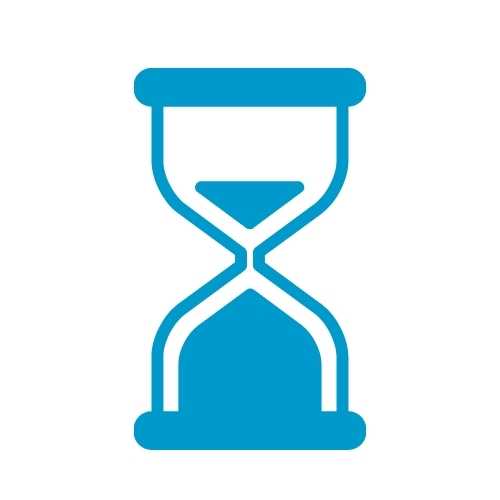 9
Testing Hours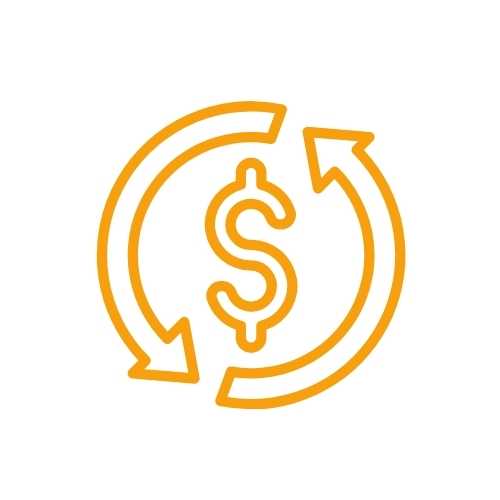 11
Tested Products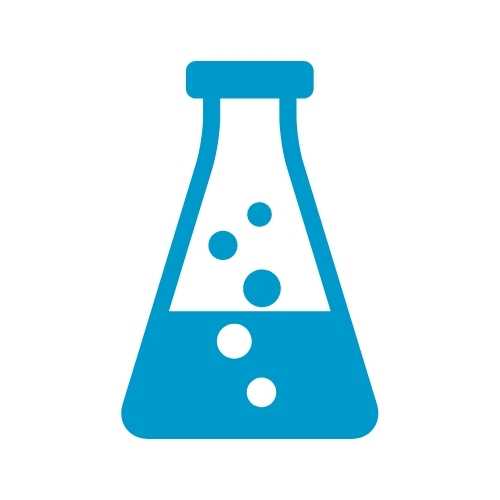 12
Sources Researched
---
6 of the Best Half Shell BMX Helmets
---
KEY FEATURES
Ventilation: 6 vents
Construction: EPS
Weight: 1 lb
Circumference: 51–54 cm to 60–63 cm
Retention system: side release buckle
Triple Eight features an exceedingly soft sweatsaver liner, instilled with antimicrobial properties, which helps inhibit odor. It also has big channels which facilitate airflow, so heat and smelly sweat won't bother you.
Triple Eight comes with dual-density EPS foam, which absorbs shocks from significant effects. In addition, it is dual safety-certified, passed the CPSC and ASTM, so you have guaranteed safety. This helmet is best for those ride all-day.
---
KEY FEATURES
Ventilation: 28 vents
Construction: EPS
Weight: 0.77 lbs
Circumference: 55cm-63cm
Retention system: Dual Fit Adjustment Design
Shinmax Helmet is packed with safety features to ensure extreme yet safe rides. It has a built-in rechargeable backlight for greater visibility. It is also designed with a removable magnetic goggles visor shield for eye protection against dust and sun rays. You can also use your glasses under the goggles.
Its thick EPS foam core plus the polycarbonate shell ensures better shock absorption, giving you maximum head protection. The package also includes a portable bag for easy storage. However, this helmet is suitable for ages 18 and above. Overall, this helmet is best for summer rides.
---
KEY FEATURES
Ventilation: 10 vents
Construction: EPS, ABS
Weight: 1 lbs
Circumference: 51-55 cm to 59-61.5 cm
Retention system: action fit and streamlined fit system
Bell Local helmet is super lightweight with only 1 pound; you will not feel a weight added to your head. Its classic design infused with the latest technology provides you excellent comfort.
One remarkable property of EPS liner is that it compresses during a hit and rebounds after the impact. Because of this, your head will not suffer much shock. The streamlined fit system completes the package giving you an adjustable yet secured fitting. With these said, this helmet is best for those who love to try something new with their BMX bike.
---
KEY FEATURES
Ventilation: 21 vents
Construction: EPS with MIPS system
Weight: 0.77 lbs
Circumference: 51 – 55 cm to 59 – 63 cm
Retention system: VaporFit
Smith Optics Signal helmet takes pride in its excellent construction. It's a combination of Koroyd material and EPS, giving you 30% more impact properties than EPS alone. You also get excellent ventilation with its 21 vents plus reduced weight and volume.
Smith Optics Signal also features a VaporFit retention system which you can adjust even with just one hand. It's also integrated it with an eyewear port to wear shades with no hassle on the ride. It's an awesome helmet for riders who want extra head protection.
---
KEY FEATURES
Ventilation: 6 vents
Construction: EPP, ABS
Weight: 0.65 lbs
Circumference: 48-58 cm to 53-61 cm
Retention system: chin strap adjustment
Petzl Boreo's helmet is multipurpose. It is also suitable for caving, mountaineering, canyoneering, and climbing. Thanks to its hybrid construction of ABS shell and EPP and EPS foam liner. While it is soft, it also absorbs and distributes impact while remaining as light as possible.
In addition, Boreo also features small vents which ensure you stay comfortable and cool on humid days. It also has four clips for lamp attachment, so you will not get caught in the dark. Overall, it's a great helmet for the adventurous rider.
---
KEY FEATURES
Ventilation: 9 vents
Construction: ABS, EPS
Weight: 0.93 lbs
Circumference: 51–55cm to 59–63cm
Retention system: Fit Kit pad system
Giro Quarter helmet is manufactured with a durable polyurethane coating that protects it from wear and tear. So the EPS foam lasts longer, and you don't have to buy replacements more often.
Giro Quarter also features a MIPS construction which gives you an all-out protection from impacts. You can easily adjust the fitting with its new Fit Kit pad system. It's a durable helmet yet affordable – great for those who are ready to take their BMX experience to the next level. You can be assured that this helmet will last you a long time.
5 of the Best Full Face BMX Helmets
---
KEY FEATURES
Ventilation: 15 vents
Construction: ABS, EPS
Weight: 1.87 pounds
Circumference: 48-51 cm to 58-60 cm
Retention system: chin strap with clip buckle
Bell Sanction offers complete face protection yet lightweight and comfortable. Its ABS shell and EPS foam give you soft yet durable head protection. It also comes with 15 vents to maintain air circulation around your head, neck, and jaws. 
Its adjustable visor also adds eye protection against dust and sun rays. If you prefer using glasses, you can wear it without hassle since it comes with goggles mount. So you can keep your rides even under the summer heat. It's the perfect helmet for those who love nonstop action.
---
KEY FEATURES
Ventilation: 13 vents
Construction: EPS
Weight: 2.125 lbs
Retention system: Adjustable plastic buckle
Demon Podium features a molded thermal alloy resin polycarbonate shell, plus the EPS foam will give you optimum complete face protection. You can easily clean and wash the liner as it is removable.
Another feature of Podium is its adjustable visor packaged with an aluminum screw, so you can easily change the visors according to your comfort and need. This is a head-turner helmet – perfect for those who prefer a durable helmet with a style while doing stunts and tricks.
---
KEY FEATURES
Ventilation: 20 vents
Construction: fiberglass shell, EPS, EPP
Weight: 2.6 lbs
Circumference: 52 cm to 64 cm
Retention system: chin strap
Troy Lee D3 helmet takes pride in its guaranteed safety features. Note that this helmet has passed five safety certifications, including CPSC helmet, ASTM-DH & ASTM-BMX.
 Because of its unidirectional carbon fiber outer shell, along with its dual-density EPP and EPS, the helmet dissipates shock during an impact to give you excellent head protection.
It also offers 20 vents for heat exhaust and air inflow to keep you cool during humid rides. D3 also comes with a quick-release cheek pad for emergency removal. Overall, it's a premium BMX bike helmet for those who do high-level stunts.
---
KEY FEATURES
Ventilation: multiple vents
Construction: ABS
Weight: 3 lbs
Circumference: 54 cm to 64 cm
Retention system: O'Neal Fid lock magnetic buckle
O'Neal Fury RL II is suitable for BMX rides and all-terrain rides, scooters, and street-touring rides. It is designed with O'Neal Fid lock magnetic buckle for an easy and single-handed release and fastening.
RL II also comes with a detachable camera mount so you can have a perfect angle to record the thrills in your ride. The height-adjustable visor keeps your eyes protected from dust and sun rays. In a nutshell, it's a perfect helmet for those who do demonstration stunts.
---
KEY FEATURES
Ventilation: 20 vents
Construction: EPS, polycarbonate
Weight: 1.8 lbs
Circumference: 58 cm-61 cm
Retention system: head cinch adjuster
The Demon United helmet has 20 large vents, which maximizes excellent air circulation in the head, jaw, and neck area. It keeps you cool, especially on sunny rides.
You can also easily fine-tune the fitting around your head with the help of the cinch adjuster in the back. Plus, the extra padding kit maintains snug fitting around the head to give you a perfect fit and protection. If you are looking for a BMX helmet with extra protection and ventilation, look no further.
---
Types of BMX Helmets (Half Shell vs Full Face)
While on the search for helmets, you probably faced the options of half shell or full-face helmet.
If you prefer casual riding, the half shell is just right for you. They are not noticeable as they are lightweight, so it's easier to carry, plus it offers ample ventilation. Half shells are also easier to take off.
A full-face helmet suits you best if you are into hard-core rides. It might not be as comfortable as a half shell as they are bulky and more expensive, but it provides you with full head and face protection.
---
What to Look for When Buying a BMX Bike Helmet
Fit and sizing
Proper head measurement is vital for a good fit. Small, medium, and large vary in every company, so try the fitting before purchasing. A good helmet should fit comfortably and remain in your head even without the aid of a retention system.
Material
Acrylonitrile Butadiene Styrene or ABS is the best option for BMX helmet material. Aside from its excellent shock absorption ability, it also offers flexible strength for impact and chemical corrosion. You can also choose PVC, which is also durable. It has a rigid material that provides structural integrity to the helmet.
Safety Features
The primary thing to consider in buying a helmet is that it has to pass CPSC's safety standards. The anti-shock layer is also a must to view. This is ideal for BMX riders who are into stunts, tricks, and jumps.
Reflectivity and rear light are also important. Some helmets have built-in rear light; other designs offer a mount which can hold lights and camera for recording if you want.
While it is not so emphasized, the color of your helmet can greatly enhance safety. A helmet with bright colors or those that contrast with your attire, can enhance your visibility to other road users.
Ventilation
Naturally, BMX helmets come with fewer vents compared to road bike helmets. This is to give way to full head support and protection. Not to worry, though BMX helmets still offer small vents which allow airflow and heat to escape. With BMX, a helmet with generous vents is essential. Take note, however, that more vents mean decreased protection level for your head.
Aerodynamics
As speed is vital in BMX rides, wind resistance is a significant factor you need to consider. Since our head is not aerodynamic, using helmets notably reduces wind resistance .
The best helmet for speed is an 'aero helmet'. It has a smooth surface. However, these helmets have fewer vents which results in a "hot head."
Other Features
Other features of the helmet include a hair port. This feature suits best long-haired riders. It accommodates ponytails without affecting the fit or safety of the helmet.
If you also want to wear sunglasses while riding, check if your helmet is compatible with sunglasses. Make sure that the helmet's shell or retention system doesn't touch the frame of your glasses.
---
Most Commonly Asked Questions
Conclusion 
The primary goal of a helmet is to protect your head in case of an impact or tremendous pressure. With this, the best recommendation you can use is the Triple Eight BMX helmet. With its Sweatsaver liner and antimicrobial property, odors will not bother you. The dual-density EPS foam ensures it protects your head in case of an impact. In addition, it is not just certified by CSPC but the ASTM as well.
Pick your helmet and have a safe ride.
Have a fun ride!