Best Mountain Bikes Under $700
Buying a mountain bike can be a daunting task. Riding a mountain bike is a gear-intensive sport. The more you spend on your equipment, the better your comfort and experience will be.
This does not mean that you have to spend a fortune on your mountain bike. There are different types of mountain bikes, and they range from mountain bikes under $500 to $5,000 in price!
So what should you look for when choosing from the best mountain bikes under 700? This article will help you figure out what to look for when buying the best mountain bike under 700.
---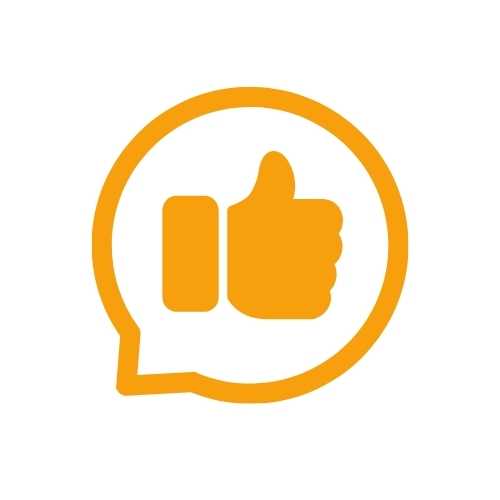 13,316
Customer Reviews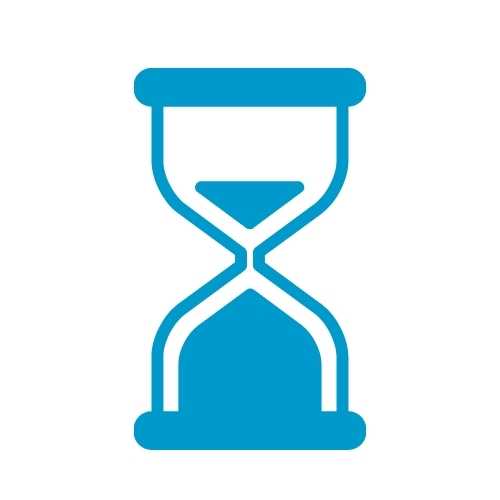 14
Testing Hours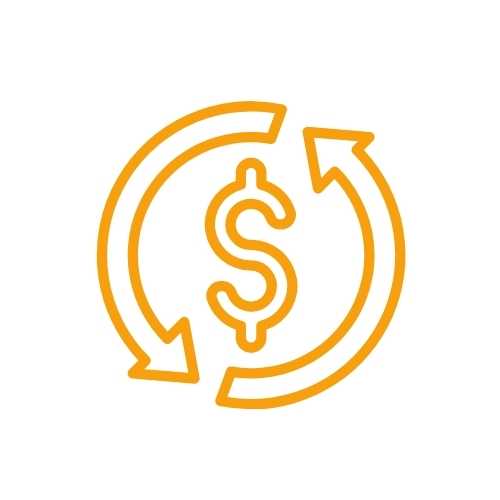 7
Tested Products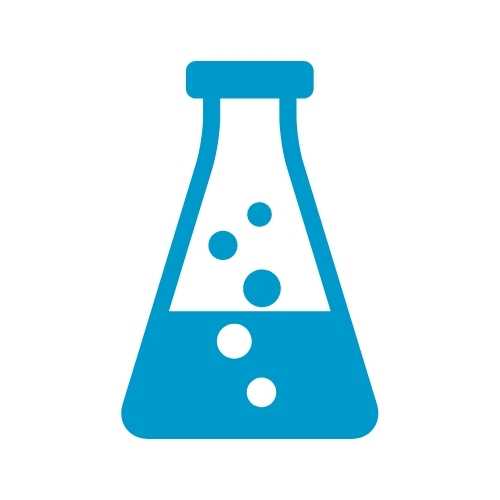 13
Sources Researched
---
7 of the Best Mountain Bikes Under 700
---
Best Overall: Quality MTB built for performance
KEY FEATURES
Dual suspension
18-inch alloy frame ideal for 5'4″ – 6'2″ riders
Alloy front and rear disc brakes
21-speed twist shifters
The Mongoose Impasse is an affordable bike optimized for performance on the trails. It's a dual-suspension with enough shock absorption power to dampen rugged terrains. It also has a 21-speed with SRAM twist shifters for smooth and reliable shifting.
The 29-inch knobby tires on the Impasse provide greater traction while riding. They are also quick-release for easier dismantling when transporting or storing your bike.
Furthermore, the Impasse comes with dual alloy brakes, which are standard for quality MTBs. They provide reliable and precise braking power no matter the terrain.
I especially appreciate the rear derailleur, which shifts effortlessly and quickly. This mountain bike is ideal for riders of all levels looking for an affordable and reliable entry-level full suspension MTB.
---
Best Alternative: An excellent option for a quality MTB on a budget
KEY FEATURES
Dual suspension
18-inch aluminum frame ideal for 5'9″ – 6'2″ riders
Front and rear disc brakes
21-speed shifters
The Schwinn S29 is another great bike option for cyclists on a budget. It has all the bells and whistles that come with a high-quality bike but at a more affordable price.
It is a dual suspension bike that makes riding over all kinds of terrains smoother. It is also responsive and adds more shock absorption power than a rigid or hardtail bike.
The Schwinn S29 features 21-speed trigger shifters and front and rear derailleurs. It has a more comprehensive gear range and precise shifting for riding on rough terrains. It also comes with 29-inch wheel size with knobby tires that can roll over obstacles and corners with ease. The brakes on this bike are responsive and reliable.
What's more, Schwinn S29 offers a guaranteed lifetime warranty!
---
Best Value for Money: A value MTB for your money's worth
KEY FEATURES
Hardtail, front suspension fork with lockout feature
17-inch aluminum frame
Front and rear disc brakes
24 speeds
The Vilano Blackjack is an excellent hardtail MTB that performs amazing for a bike under $500.
It has a reinforced aluminum frame that can withstand most riding impacts and stress. The front suspension fork has a lockout feature. This is perfect if you want to make them rigid for faster rides on flatter terrains.
The Blackjack also features an integrated shifters for efficient and responsive shifting. This provides complete control over the bike's versatile 24-speed gears.
The dual disc brakes are also quality pieces for efficient braking power.
For an affordable MTB, the Blackjack is a beginner's bike that comes with quality features and specs. This is a good bike for sharpening your skills without denting an expensive bike.
---
Best Fat Bike: An MTB for heavier weights
KEY FEATURES
Rigid suspension (no suspension)
17-inch steel frame ideal for 5′ 6″ – 6′ riders
Front and rear disc brakes
7 speeds
The Mongoose Dolomite is a statement, eye-catching mountain bike. It is a real gem with its huge 4-inch supersized tires, a durable frame, and excellent color options.
The quality and specs of the Dolomite are way above its price point.
Its most notable feature, the 4-inch knobby tires, can roll over all kinds of terrains. You can cruise over mud, dirt, puddles, snow, and even ice without much difficulty on this bike. It also has a threadless headset that is adjustable for riders of different heights.
The pedals are standard beach cruiser type, and the brakes are mechanical disc brakes. It is 7-speeds for easier climbs and twist shifters for smooth gear changes while riding.
On the other hand, the Dolomite is the only rigid suspension bike on this list. It is not as comfortable and effective for shock absorption as the front or dual suspensions. But it does not mean that it has no dampening abilities. Combined with its supersized fat tire, this bike is more than efficient in soaking up bumps.
---
Best for Performance: Classic bike for the trail
KEY FEATURES
Hardtail, front suspension fork
Aluminum frame available from small to xl sizes
Mechanical disc brakes
24 speeds
The Diamond Overdrive MTB is a classic-looking hardtail bike built for performance and durability.
It is a hardtail bike, optimized to withstand even the roughest of bike trails. It is also built for faster descents and easier climbing.
The Overdrive frame is a lightweight aluminum alloy built for durability. It is impact-resistant so that you can take drops and impacts without much damage.
Its 27.5-inch knobby tires provide traction on muddy or wet soil without slipping or losing your grip. The mechanical disc brakes that come with this bike are also responsive and reliable.
This is a thoroughbred lightweight bike that can compete with pricier high-end mountain bikes.
---
Best Women's MTB: Suitable design for female riders
KEY FEATURES
Hardtail, front suspension fork
Aluminum frame
Double disc-brake
24-speed shifters
This Hiland MTB is for an active woman on a budget. Its geometry features an upper tube and a small aluminum frame suitable for female cyclists. It also comes in vibrant green or violet color schemes.
It is a hardtail bike with 24-speed shifters for total control and riding experience.
The bike has a dual disc brake for precise stopping power on any terrains and weather conditions. I consider this one of the best beginner mountain bikes for women under $500.
Out of the box, the Hiland is 85% pre-assembled. It includes free pedals, necessary assembly tools, and assembling instructions. It is easy to put together, even for beginners with no mechanical knowledge.
---
Best for Beginners: An entry level bike for the beginner rider
KEY FEATURES
hardtail, front suspension fork
Steel/aluminum frames
Alloy linear-pull handbrakes
21 speeds
This is an entry-level bike for anyone who wants to explore the world of MTB. The Schwinn High Timber mountain bike is a great choice for those looking for a reliable and affordable ride. It has all the features you'd expect from an entry-level mountain bike, including a strong frame, powerful brakes, and a wide range of gears.
The Schwinn High Timber is a hardtail with a steel frame for durability or an aluminum frame for a lightweight bike option. It has a 21-speed twist shifter. This makes navigating through uneven slopes and inclines smoother.
Unlike standard dual disc brakes, the Timber comes with handy and efficient linear-pull handbrakes. I also appreciate the adjustable suspension fork, which allows you to fine-tune your ride. This is a great bike for exploring trails or simply getting out
---
What Trail Type You Will Be Using
The best thing to do first is figuring out what kind of riding you will be doing most often, and then choose your mountain bike based on those requirements.
XC or Cross Country mountain bikes are best for day-long rides and racing using mildly challenging trails and path. XC mountain bikes are generally lighter because they are often used for speed.
Enduro/all-mountain bikes are great for climbing and also excellent for downhill for conquering challenging mountainous terrains.
Downhill mountain bikes are best for speed and gravity (think big jumps!).
Trail mountain bikes are the best mountain bikes for climbs and descents. These usually have front and rear suspensions for exploring all types of trails without worrying about going too fast or far off the beaten path.
---
What to Look for When Buying a Mountain Bike Under $700
Frame geometry
Frame geometry should be one of the primary considerations when looking for mountain bikes. Different frame geometry styles are designed to fit other riders and positions on a bike. Your height, weight, leg length, and arm span will all determine what style is best suited to you.
A smaller frame size (15″-16″) will generally be better unless the rider has exceptionally long arms or is heavier than usual because they may bend too much when riding downhill on rough terrain.
Medium frame size (17″ – 19″) works well for people of any size, especially those that fall between small and large sizes. Large frames provide more stability at high speeds but can be difficult to handle off-road.
Frame material
The frame is the one part of the bike that you will constantly be interacting with, and it can dictate a lot about how comfortable your ride will feel. Most mountain bikes for beginners use an aluminum frame. These frames are generally the best for people who want to keep things on the lighter side because they're durable and lightweight. 
Steel frame bikes are much heavier, but they also offer a comfortable ride and will last for years to come. 
Titanium frames are the best mountain bikes for riders looking to shave weight, as they're the lightest material available on the market today – but also one of the most expensive.
Wheel size
The wheel size is also essential in how it looks and because many benefits come with larger wheel sizes. Some of these are greater stability over obstacles like roots or rocks, increased traction so that your tire won't slip while cornering, and better grip, so they're less likely to skid if things get wet or loose dirt gets pushed onto them during braking.
27.5 inches and 29 inches are the three main wheel sizes used on mountain bikes. Generally, bigger wheel size is better for riders looking to ride over rough terrain because they provide more grip and stability. Smaller wheel size, on the other hand, is faster but less stable and responsive in tight turns.
Suspension Type (Hardtail vs. Full Suspension)
A suspension system has two main components: a suspension fork, which connects the front wheel to the frame and absorbs bumps in the terrain; and rear shock absorbers, which dampen vibrations from the rear wheel. Hardtail bikes have only a front suspension fork; full-suspension bikes have both front and rear suspension systems.
Rigid bikes, which have no suspension system at all, are a great option for cross-country riding on smooth terrain. But if you're tackling more technical terrain, or if you're a beginner rider, it's worth investing with at least some suspension system in your first mountain bike.
Most beginners may want a hardtail as their first mountain bike, which provides more pedaling efficiency and is best for riders with little experience in off-road riding. These mountain bikes also tend to be less expensive than full-suspension models, making them the best mountain bikes if you're on a budget or just starting. Dual suspension is best for riders who want to ride over rough mountain terrain in total comfort.
Brakes (Rim vs. Disc)
Brakes are categorized as either rim brakes or disc. Rim brakes are less expensive and work well on dry terrain, but can suffer in wet conditions. Disc brakes offer more consistent performance regardless of the weather, so if you anticipate doing a lot of mountain biking in rainy or wet climates, it's worth investing in a bike with good-quality disc brakes.
Disc brakes have two types of pads: mechanical and hydraulic. Mechanical brakes are controlled by a cable, and hydraulic disc brakes use fluid to transmit force from the brake lever. Hydraulic brakes are more powerful and offer better modulation than mechanical brakes, but they require more maintenance as the brake pads need to be replaced more often.
Derailleurs
The derailleur (front and rear derailleurs) system is responsible for shifting gears on your bike. You want to look for a drivetrain system that provides smooth and precise shifting, as well as good durability. Shimano and Sram are two popular brands of derailleurs, each with its own advantages.
Shimano offers more budget-friendly options, while SRAM is more expensive but offers better performance. Either one will be a good option if you're looking for smooth and reliable gear shifting.
The front derailleur is responsible for shifting the chain between the two or three front sprockets, while the rear derailleur shifts between the larger number of gears at the rear. You should choose the number of gears you need based on the terrain you'll be riding and how many hills or flat sections you are likely to encounter.
Tires
Tires play a big role in the performance of your mountain bike. A good set of tires will have the right balance of grip, speed and durability for the terrain you're riding on. Most tires have widths ranging from 2.3–2.5 inches, with more aggressive tires going up to 3 inches in width. Fat tires provide more grip for tackling technical terrain, while narrower tires are better for faster and smoother trails.
---
Frequently Asked Questions
How much should I spend on my first mountain bike?
You should spend between $500 and $700 on your first mountain bike, which will be best for entry level bikes.
Do 29ers climb better?
Yes, 29ers climb better than 26ers or 27ers. With a 29er, it is easier to roll over obstacles like rocks.
---
Conclusion
There is no single mountain bike that will work for everyone. It will always depend on a rider's preference, terrain, and budget. That said, if you are looking for a quality and affordable MTB, you might want to try the Mongoose Impasse. It is a tried and tested MTB that can hold its own among higher-end brands.
Have a fun ride!