The versatility of cycling as a form of activity makes it one of the most accessible hobbies a person can have.
Unfortunately, the weight limits on regular bikes discourage heavier riders from the fun.
Most bikes that are being sold as suitable for heavier riders are often costly.
The affordable options usually do not perform as well as their higher-end counterparts.
For heavy riders, finding the best bike suited to our needs is very overwhelming with so many choices these days.
But we compiled below 5 of the best bikes for heavy riders available on the market to make your search easier.
These bikes offer the right blend of affordability, durability, and versatility.
In case you are looking for comfortable bike seats just for people like you, check our review on the best bike seat for overweight and big riders.
---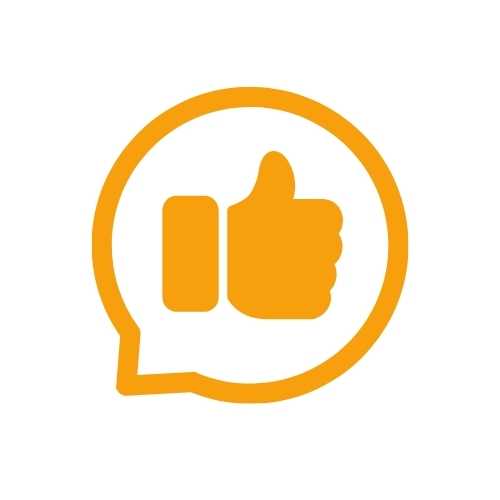 10,846
Customer Reviews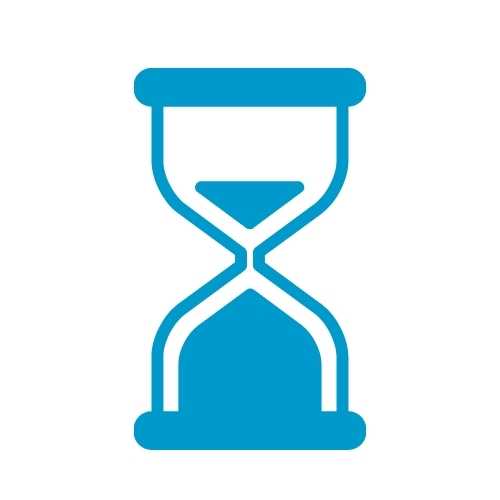 15
Testing Hours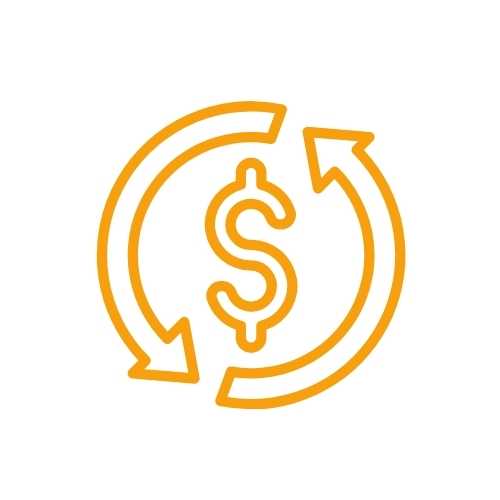 5
Tested Products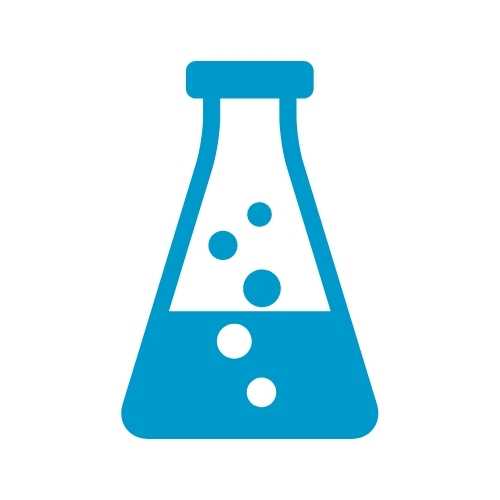 10
Sources Researched
---
5 of the Best Bikes for Big and Heavy Riders
---
Best Overall: Sturdy all-weather bike
KEY FEATURES
Steel mountain-style fat tire frame
26-inch wheels
4-inch wide, fat, knobby mountain tires
7 speeds
Front and rear disc brakes
The Mongoose Malus is a real head-turner with its massive fat tires! This bike's sturdy steel frames are perfect for a comfortable riding experience.
Its knobby 4-inch wide mountain tires are a sight to behold. They roll over gravels, rocks, snow, and even water puddles so seamlessly that you rarely feel a bump. This is the kind of bike that will have you riding into adventurous areas just to feel how smooth it glides over any hurdles.
If you are looking for a fun and sturdy bike, this is a great choice to consider.
---
Best for Speed: A road bike with the durability of a mountain bike
KEY FEATURES
Lightweight aluminum frame
26-inch wheels with alloy double-wall rims
Shimano Claris 16-speed derailleur with micro shift integrated shifter/brake lever combo
Promax alloy dual pivot caliper brakes
This is the only road bike on the list for a reason. While it may not compare to the toughness of mountain bikes, its quality and durability make it a contender bike for big and heavy riders.
The double-walled rims add more stability to the wheels. Its Shimano Claris 16 speed derailleur with Microshift integrated shift/brake lever combo performs with a solid performance. This combo sets this bike up for greater control and faster rides.
This Schwinn Phocus 1600 bike is the actual definition of built for speed!
---
Best for Comfort: Dual suspension mtb for explorers
KEY FEATURES
Aluminum suspension frame
29-inch wheels
21 speeds with SRAM twist shifters
Front and rear disc brakes
The Mongoose Impasse is a good option for beginners who hunt for affordable but good-quality mountain bikes. There is a lot to love about this bike.
The Mongoose Impasse is being marketed as a bike for beginner or intermediate riders. Amazingly, it punches above its weight when it comes to its quality and functionality.
Its high-grade alloy rims are sturdy features of this bike. The knobby 29-inch tires also provide a larger traction area to adventurous riders.
It has a dual suspension feature that offers excellent control and freedom of movement on any trail.
This is the bike you want when exploring mountain biking without the added expense.
---
Best for Beginners: Comfort, freedom, and control in one
KEY FEATURES
Aluminum mountain frame and a robust suspension fork
29-inch wheels
24-speed trigger shifters
front and rear mechanical disc brakes
This bike is an excellent option for larger riders beyond 6 feet.
The Schwinn Bonafide is a bike built for endurance cycling over rough topography. Its 29-inch tires are great for rolling over more enormous obstacles or descending slopes.
Its lightweight and durable designs make it one of the best hardtail mountain bikes on the market.
This is the perfect option for heavy riders who want to experience the freedom and control of speeding through the tremendous rocky outdoors.
---
Best for Versatility: Wide array of gears for an all-terrain adventure
KEY FEATURES
Schwinn aluminum dual-suspension frame
29-inch wheels
2.25-inch wide knobby mountain tires on extra wide double-wall alloy rims
24 speed Shimano EZ Fire trigger shifters and front and rear Shimano derailleurs
front and rear mechanical disc brakes
The Schwinn Traxion mountain bike is another quality bike from the trusted Schwinn bicycles brand.
It is a great versatile bike. The 29-inch tires are the right size for riding over rough, uneven terrains. Its 24-speed Shimano EZ-Fire trigger shifters also provide a wide range of pedaling power for any trail conditions.
Its signature aluminum dual-suspension frame with a robust suspension fork offers enough shock absorption power even on the most rugged landscapes. It also features an adjustable seat that allows anyone from about average height to more than six feet to ride comfortably.
---
What to Look for When Buying Bikes for Big and Heavy Riders
Choosing a bike does not simply mean popping to a store and getting whatever is available. It would help if you had a precise understanding of how different bikes work and what you want out of a bike. Aspects like built, riding styles, topography, and affordability will affect your buying decision. Below are some features to consider when buying a bike for a big and heavy rider:
Saddle
For any cyclist, a comfortable bike seat is an absolute necessity. Unfortunately, a "single best saddle fits all" does not exist in the market. What one cyclist considers as the best will not necessarily be the same for another cyclist. This is why there are a lot of options available in the market.
If you are looking for the most suitable bike seat for your needs but do not know where to start, our complete guide to buying mountain bike seats might help you decide.
Frame
For heavy riders, the quality and durability of a bike frame is a paramount concern. Choosing the suitable frame material will factor in your bike's durability.
There are four standard options used in building commercial bike frames. These are aluminum, carbon fiber, titanium, and steel.
Aluminum is the common frame material used in making beginner to mid-range bikes. This material is lightweight and more affordable compared to its counterparts.
Carbon fiber and titanium frames are more expensive and are usually used in high-end bicycles. This leaves steel the best option to consider if you want a durable frame material without the steep price tag.
Tires
The kind of riding and landscape you would like to embark on will also affect the bike tires you will need. Opting for wider tires and stronger wheels would be the best choice for heavier riders. This offers a safer and more comfortable ride.
Ask yourself some critical questions. What kind of terrain do you have? Do you plan to use your bike as transportation to and from work? Do you enjoy the thrill of mountain biking? Would you instead use your bike for recreational cruises at the park?
There are tons of helpful articles on great commuter bike tire options available on the internet which may help you navigate your dilemma.
Gears
The ever-increasing number of bike gears on the market is often confusing. Finding the balance between these massive selections will be the best move.
The gears you will need will depend on the kind of riding you want to do and the kind of terrain.
The middle gear will be enough if you are cycling on generally flat terrain with a bit of undulation. An uphill terrain and a lot of climbing will need low gear. The need for speed and control, however, and a lot of options will need bigger gears.
Brakes
These are the main safety features of your bike. These come in different varieties, from simple to sophisticated designs. The primary purpose of these brakes is to stop or decelerate the cycle whenever they are engaged.
Whatever design or shape option you choose, the most important thing would be that it functions when you need them to.
If you are looking for a quality upgrade to your mountain bike, we have compiled some of the best mountain bike brakes just for you!
Most Commonly Asked Questions
Conclusion 
There are great options on the market for big and heavy riders. Still, standing above the rest will be the Mongoose Malus fat tire mountain bike. The capability of this bike in carrying bigger frames and heavier riders is impressive. Coupled with its durability, the Mongoose Malus is a formidable contender to beat!
Have a fun ride!