Best Comfort Bike for Women
No one could deny that most of us nowadays are fond of biking. Not just for sports or mountain biking but also daily use or exercises. But not everyone is looking for high-performing off-road bikes.
Others prefer comfort bikes, having more suitable geometry for maximum comfort. These bikes are great for making short-distance trips to shops, going around the neighborhood, or even commuting.
These bikes make you feel more comfortable, ride faster and prevent injuries. Not just for beginners but for everyone who gives excellent emphasis on comfortability. 
With all that being said, we thought of listing 10 of the best comfort bikes for women.
---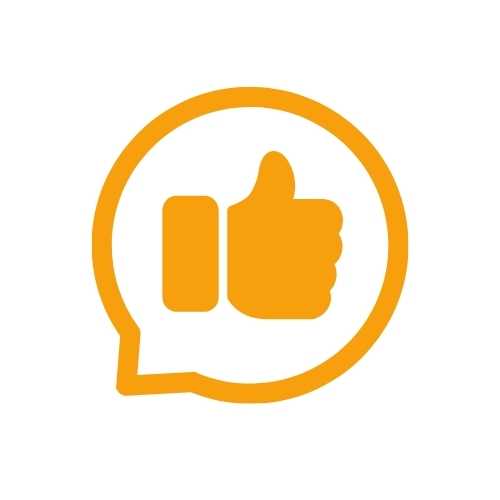 13,823
Customer Reviews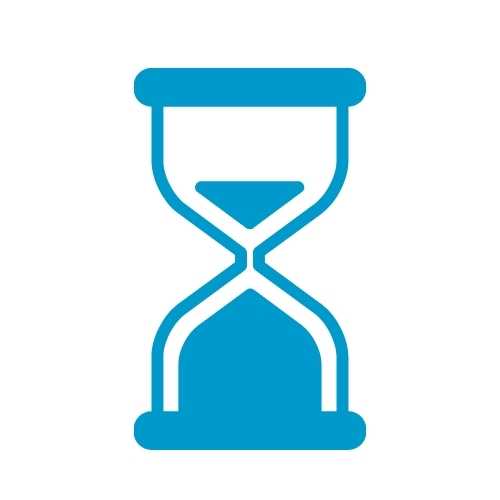 16
Testing Hours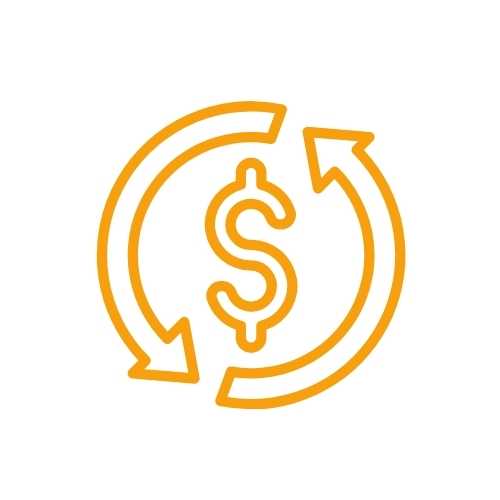 10
Tested Products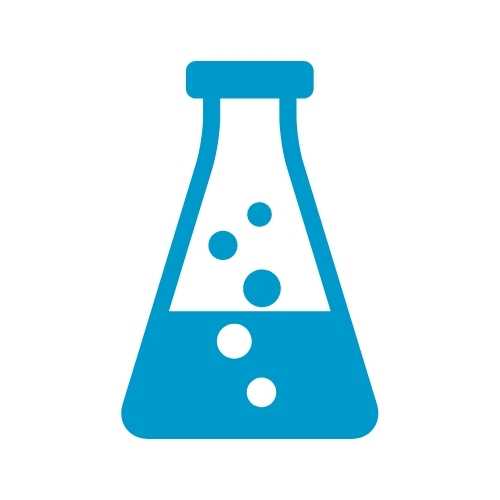 12
Sources Researched
---
10 of the Best Comfort Bikes for Women
---
Best in Overall
KEY FEATURES
Front suspension fork
21-speed
29″ wheel
15″/17″19″ aluminum frame
Alloy linear pull brake
If you're looking for outstanding performance, then a Royce Union RMY Hybrid bike is one of the options. This bike is excellent for riding around the neighborhood, commuting, and fitness. It is in pearl blue color having a superior paint finish with a clear gloss overcoat that looks great and lasts ride after ride.
Its frame is molded from rugged 6061 heat-treated aircraft-grade aluminum, which is light in weight and rust-proof. This makes the bike easier to handle and maneuver in tight spots.
The front suspension fork has solid performance, and it quickly absorbs dips and bumps from changeable terrains. Then additional comfort with its upright riding position due to its slight-rise handlebar.
Moreover, its Kraton grips make you feel more comfortable, while its pedals maintain a responsive feel no matter how long you ride. It also has a padded saddle with dual springs, which is ergonomically designed for absolute comfort. Then it has a suspension-style seat post that absorbs bumps for the ride.
You could enjoy the seamless shifting with a precise transition between years. Then the removable rear derailleur guard protects gears from accidental damage. At the same time, its alloy linear-pull brakes deliver smooth, dependable stopping power.
---
Best Alternative: Adult Body Ease Tricycle
KEY FEATURES
7-speed
26″x1.95″ wheels
Aluminum frame
Coaster brake style
Sixthreezero Body Ease comfort is an excellent bike for women who love to take on rides with their furry buddies. It has a collapsible basket attached to the back where your stuff or pets could stay. With its ergonomic comfort design, you'll also have a comfortable ride wherein all major joints, shoulders, wrists, and knees are relaxed and tension-free.
Moreover, this cannot be underrated with its 7-speed derailleur. This helps you to climb hills and cover more miles.
While the 1.95-inch tires glide smoothly over the street while absorbing the bumps – making you not feel the tension, then the Vibrazorb front suspension reduces vibration. 
Furthermore, the smooth cruiser configuration makes it easy to pedal with the three wheels. Plus, the seat post suspension reduces vibration, adding comfort during the ride.
Sixthreezero Body Ease Comfort also has its high-density base cushion and stitched leather on the grips for maximum comfort.
---
Best Value for Money: Traditional Style
KEY FEATURES
7-speed with Shimano derailleur
700c wheels
16″/18″ steel Frame
Alloy linear-pull brakes
Schwinn Wayfarer Hybrid bike is a great bike for roaming around a college campus, paved trails, and urban commuting. It has this old English look giving you the vibes of riding on a vintage bike. It is equipped with a Schwinn steel retro city frame and fork.
It has a Schwinn speed twist shifter with a rear derailleur that provides quick gear changes. It offers a moderate range, adequate for flat to moderately hilly terrain. Then the grip shift is crisp and quiet during the ride.
Moreover, it has alloy front and rear linear-pull brakes that ensure precise stops. The brakes are on the handlebars, good for those who prefer fewer pedal brakes. The front brake merely slows you down, but the back brake could offer you a complete stop.
It has full fenders for an added touch of style. Also, it protects you from splashes.
You'll have a smooth ride with its lightweight frame and thin tires. It enables you to ride a bit quicker and with less effort. Furthermore, the bike has a classic rear carrier that provides convenient storage.
This bike offers you the optimal performance making it a great value with its affordable price.
---
Best for Cruising: Safe during the wet season with its disc brakes with excellent stopping power
KEY FEATURES
21-speed
700c wheels with double wall rims
17″/18″/20″ aluminum frame
Alloy V-brakes
Schwinn GTX comfort bike is great on the road and for cruising around your town. It has an aluminum dual sport frame and a suspension fork designed for versatile riding. At the same time, its alloy double-wall rims offer lightweight and durability.
The best feature of this is its disc brake, and it has an excellent stopping power that is great even in wet seasons. 
You could also install a headlight on the slight arch in the front column above the wheel, and it has that tiny detail that is very functional.
Plus, a big thumbs up for its looks. It has an old cruiser vibe that is used to ride on the west coast.
Moreover, more than its looks, it gives a smooth ride on a variety of surfaces. There's no problem riding on concrete or hills. Thanks to its 21-speed shifters with a rear derailleur that provides precise gear changes. 
---
Best for Commuting: Functional with its rear rack and fenders, which gives protection against dirt and muds
KEY FEATURES
21-speed with Shimano rear derailleur
700c wheel size with double wall alloy rims
Aluminum frame
Front suspension fork with 60 mm travel
Linear-pull brakes
Kent International Hybrid bike is designed for recreational use and around-town commuting. It features a hand-crafted lightweight 6061 aluminum frame. It also has a 60 mm travel front suspension fork for a comfortable ride.
This hybrid bicycle is equipped with 21 speeds to suit any terrain from downhill to uphill. For the brakes, no worries with its linear-pull brake for confident stopping power. 
Moreover, details include 36 spoke double-wall alloy rims, which offer lightweight. Then it also has an alloy quick release seat clamp and rear rack, which is very useful for storing things. And front and rear fenders that could protect you from dirt and mud during the rainy season.
---
Best Folding Option: Solid basic foldable bike
KEY FEATURES
7-speed with twist shifter
20″ wheel size
Rear Cargo Rack with splash-proof fenders

Aluminum frame

Linear-pull brakes
This is an excellent fit for those looking for a solid basic foldable bike with commuter features.
Schwinn Loop Folding bike features a folding steel frame that is very convenient for those with limited space for storage. It has a 7-speed twist shifter that provides smooth gear changes. Then the front and rear linear-pull brake give secure stops.
It has 20-inch alloy wheels with smooth-rolling street tires and is perfect for your weekly transportation and weekend getaways. It also has the rear carrier plus a heavy-gauge nylon bag where you could put your groceries and other stuff.
The seat post is adjustable so that you can fix it according to your preferred height. It is durable yet light in weight because of its lightweight aluminum step-through frame. 
The great thing about this is its easy folding mechanism. You can fold the bike right up into its ultra-compact storage configuration then store it up while not in use.
Moreover, it has splash-proof fenders that could protect you from mud splash and dirt.
---
Best in Efficiency: Simple yet functional
KEY FEATURES
7-speed with twist shifters
Steel frame
Linear-pull brakes
Bottle mounts
Rack eyelet
If you are looking for a simple yet affordable bike, then the Vilano Step-Thru City bike would be great for you. This is perfect for riding in town, on errands, or on paved paths and rail trails.
It has this classic-look hybrid/cruiser handlebars that make you look good while riding on the ride. The matching suspension saddle and grips are stylish and very comfortable.
Moreover, it has this sturdy hi-ten steel step-through frame that is good for riders with a height of 5′ 5 and 4″. Also, it has water bottle mounts and rack eyelets on the sturdy hi-ten steel frame that is very functional for long rides and grabbing groceries.
You cannot just ride through the flat neighbors but also uphill with its twist grip shifter that controls seven gears. It also has quick 700c wheels and 700c by 35c tires that could handle different riding conditions.
---
Best in Style: Great for cruising
KEY FEATURES
7 speed
26″ wheels
Aluminum frame
Linear Pull brake
Sixthreezero Around the Block features an upright riding design and sweeping cruiser handlebars that would keep your shoulders and back relaxed. It also has a dual spring that ensures comfort in your tailbone, especially on long rides.
Moreover, it has wide aluminum and tread tires that provide a cushioned ride.
The great thing about Sixthreezero Around the Block is its 7-speed Shimano external hub that allows a wide range of riding, from leisure to long-distance commute. It also includes front handbrake and rear coaster brakes.
Furthermore, this bike has a chain guard, so you don't have to worry about your pant cuffs getting caught. 
This bike is not only comfortable with safety features, but it's also eye-catching with its curvy 17″ steel cruiser frame with comfort details like high-density foam grips on the wide handlebars.
It also includes a rear rack for optional baskets & panniers, which is great for putting stops.
---
Best Modern Comfort Bike: Easy handling with a classic design
KEY FEATURES
7 speed
Aluminum frame
Linear Pull brake
Kraton Rubber grips
If you're a fan of mint color, the Huffy Hyde Park Comfort bike would be a great fit. This modern comfort bike styling with gloss mint paint and black fenders is chic and fun to ride. 
It features a classic design with Shimano 7-gear options. It has its twist shifter and comfortable and effortless gear shifting. This 7-speed is partnered with a Shimano rear derailleur, making the shifting smooth, precise, and reliable. 
Also, for maximum comfort, this bike has a lightweight aluminum alloy frame. It's not just durable but also allows for easy handling on a bike trail or any street.
Moreover, it has a padded saddle that is adjustable to provide the perfect fit. Then it has dual springs that help absorb bumps.
It also uses Kraton rubber grips that are ergonomically designed to fit your hand. This also contributes to making you feel more comfortable even on long rides.
---
Best in Stopping Power: Versatile with mechanical disc brake design
KEY FEATURES
24-speed (Shimano Altus M310)
700cx40c wheels with lockout front suspension fork
17.5″/20.5″ aluminum frame
Mechanical disc brakes
The Hiland Hybrid commuter bike is the perfect full-hybrid bike that any commuter, biker, or long-distance rider will need! The Shimano Altus M310 24-speed gear shifts effortlessly and makes hills a breeze. Making safety your number one concern has never been easier with its mechanical disc brakes.
The lightweight aluminum frame is built to last. The 700c wheels ensure maximum speed and comfort when riding around town. Whether you want to take the bus downtown or commute to work by bike, this lightweight beauty can do anything.
Plus, the lockout front suspension fork offers the best of both worlds. You can still enjoy an enjoyable commute, but if any unexpected obstacle is in your way or if the terrain suddenly changes, you will not be disturbed by it. This beauty also features a padded seat and flat handlebars to give you the most comfortable ride possible.
Whether for leisure, commuting, or fitness purposes, this is the perfect hybrid bike with all of your commuting needs in mind.
---
What is a Comfort Bike?
The comfort bike is a more comfortable variation of mountain bikes. These bikes, which can be found in different shapes and sizes to suit any rider's needs, are built mainly for leisurely riding with flat terrain or short jaunts on paved roads where there isn't much incline! They can also commute around town or do some light grocery shopping by rolling your load home!
---
Benefits of a Comfort Bike
All you need to do is take a seat on one of these bikes, and before long, it'll be as if time has stopped. These are not just any other bicycles, though- they emphasize comfort over efficiency with suspension features like cushioned seats for bump absorption or wider handlebars that make pedaling an easy task, at least compared to normal roadsters where your back can get sore after spending even 10 minutes in motion.
Frames are stretched so that the pedals are slightly further forward, allowing the seat to be slightly lower. This enables riders to place their flat feet on the ground when they stop and extend them fully while pedaling.
They may also be the right choice for a rider with lower back pain and needs to sit in an ergonomic position for safe, pain-free riding.
---
What to Look for When Buying Women's Road Bike
Geometry
The geometry of a road bike is different from that of a mountain bike or a BMX. There are two main categories, race and endurance.
A race bike will have a more aggressive geometry for better aerodynamics. This will afford more responsive handling for the cyclist. This geometry will mean the rider must ride in a more forward and lower position, which lowers the center of gravity and lessens wind resistance for a faster ride.
An endurance geometry has a more comfortable and upright riding position. This is good for longer rides, but the bike handling won't be as precise and fast as the race bikes.
Handlebars
There are several types of handlebars available for women, including drop bars and flat bars. Drop bars provide a more aerodynamic riding position than the other two styles because they allow riders to place themselves upright while still providing hand positions that best fit their size and style preferences. Flat bar road bikes best suit riders who want an upright and comfortable position.
Saddle
Women's road bikes have saddles narrower than men's to offer better comfort for the rider. The best women's road bike saddle is typically made from a lightweight material, such as carbon fiber or titanium. It includes padding on top of the saddle pan for added features.
Gears
Road bikes come with at least 18 gears. But you will find some road bikes with 30 or more gears, all based upon the number of chainrings and cogs it features. Gears help you to climb at a steady speed and change gears when the slope or gradient changes.
Higher gears are for pedaling harder to go faster, while lower gears are used for more effortless pedaling on a flat or downhill. 
For beginners and intermediate riders, 18 gears should be more than enough. Having too many options may lead to confusion and difficulty.
Wheels
Choosing your wheel size is one way to determine your ideal bike. 650c or lower are more agile and better for racecourses. While 700c is a standard size wheelset for everyday riders as it offers a smooth ride.
Tires
The wheels greatly influence the weight and responsiveness of a bike.
Thinner wheels will usually be lighter and roll easier on concrete and asphalt, making riding faster and effortless. The disadvantage is that it has lower traction and durability.
Thicker wheels, on the other hand, are heavier and more resistant. It is, however, much more durable and has greater traction making it an excellent choice for all-terrain and downhill riding.
Suspension
Bike suspension makes better control of the bicycle. And it makes things more comfortable. It also keeps your bike under better control. Bike suspension helps your wheels track the terrain, and it helps the rear wheel stay planted on the ground and absorb bumps so that your body doesn't have to.
However, most road bikes do not have suspension since they are rarely used off-road.
---
Frequently Asked Questions
What are the main differences between women's bikes and men's bikes?
The difference lies in size, fit and overall structure of the bike. This is mainly to fit the different body builds of men and women. For instance, men tend to be taller, relatively bigger, and have wider hands and long arms and legs. Thus women's bikes usually are smaller in size compared to men's bikes. However, women and men could use either bike depending on where they fit best. 
What are the differences between comfort bikes and hybrid bikes?
Hybrid bikes are what you get by combining a road bike and a mountain bike. It gives you the ability of a road bike, though not as fast, and the versatility of a mountain bike, though not as flexible. At the same time, comfort bikes are more comfortable variations of mountain bikes. They can be used for easy dirt trails but are not high-performance bikes for challenging courses.
What are the differences between comfort bikes and cruiser bikes?
Cruiser bikes are simpler and require less maintenance, and often feature internal hubs to avoid maintenance on the chain altogether, and their durability is very high. Comfort bikes require more care but will out-perform cruiser bikes on hills, rough terrain, and higher speeds. While the cruiser bike is the more aesthetic bike, the additional capabilities of the comfort bike provided by suspension and extra gearing can make it more functional for many riders. However, both bikes are designed with the rider's comfort in mind using an upright position and larger tires. 
How much does a good quality bike cost?
Available at leading mass-market retailers and sporting goods stores, bikes range in price from $250 to $1,000 for comfort bikes, $390 to $600 for mountain bikes, and $570 to $4,300 for road bikes.
More money buys a lightweight frame made of carbon fiber, aluminum or high-strength steel, and other high-quality components. Also, if you purchase a bike, the important thing is that you pay the right price for the right product. Take note that there is no one standard price for the numerous models and brands currently being sold. 
---
Conclusion
The best comfort bike on the list is the Royce Union RMY Hybrid Bike. You'll not just have the maximum comfort but also the optimal performance. 
It has a lightweight aluminum frame that makes the bike easier to handle on tight spots. Also, a solid performance for its suspension fork is that it absorbs dips and bumps, making it more comfortable.
The upright riding position and a padded seat with double springs make you feel at ease during the ride. Then great stopping power of its linear-pull brakes. 
This is a great comfort bike having all that you need for a comfortable ride. 
Have a fun ride!