Best Budget Dropper Posts
We all know that dropper posts can make a massive difference to your mountain bike experience, but they're also costly. 
Most of us just don't have the budget for a RockShox Reverb AXS. So we're stuck with our old-fashioned linear suspension posts and wishing things could be different.
The good news is there are plenty of affordable options out there if you do some digging around online!
In this post, I've rounded up nine of the top budget dropper posts so you can get the best deal on one without spending too much cash!
---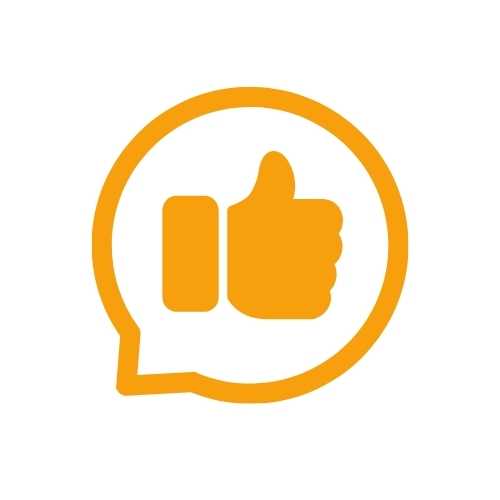 13,454
Customer Reviews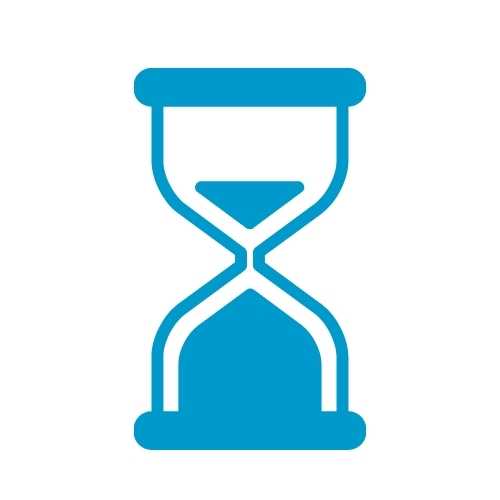 14
Testing Hours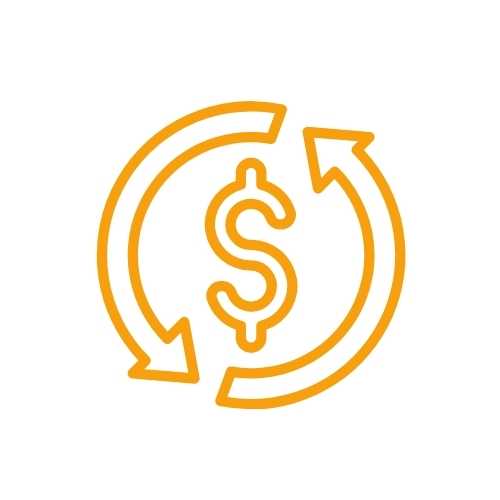 9
Tested Products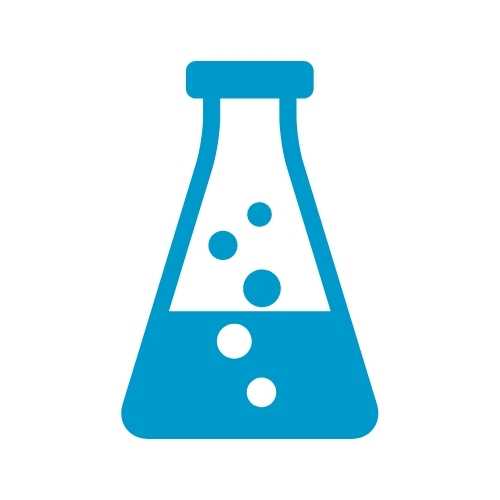 13
Sources Researched
---
9 of the Best Budget Dropper Posts
---
Best Overall: Reliable and durable post with wide-range size selection 
KEY FEATURES
Travel: 100mm, 125mm
Diameter: 30.9mm, 31.6mm
Material: 7075-T6 aluminum
Internal routing
Enduro, trail, xc
Jagwire cable and housing
Crankbrothers Highline 3 offers a wide-range selection of sizes, so you will indeed find one for your bike. It can cater to XC cyclists with its 80mm length. You also expect a reliable and durable post because of its Igus LL-glide bearings, a premium Trelleborg sealing and an anodized black exterior for an added slick.
Crankbrothers also come with internal routing, so it is protected by the frame plus shows a cleaner look. It ensures you dropper post technology that can be fully utilized.
It is made of 7075-T6 aluminum, the same material used by aircraft. It has a wide selection of sizes you can choose from. The clever spherical ball clamp of the remote allows broad range flexibility in positioning.
Installing is much easier; you just need a grub screw to adjust the tensioning on the bar and linear actuator.
With a travel of 100mm or 125mm, this dropper post is excellent for those who ride trail and XC.
---
Best Alternative: Excellent vent valve plus lower friction IFP
KEY FEATURES
Diameter: 31.6mm

, 30.9mm
Material: aluminum 
Travel: 100mm, 125 mm, 150mm, 175mm, 200mm
Internal routing
Vent valve technology
Low friction IFP pistons
RockShox Reverb features a newly developed vent valve which makes service and maintenance swift and stress-free. In air and oil mixing, you just have to depress the valve, compress the post, and be done. The air is channeled back into its chamber.
It still has a low friction IFP, but they made it more efficient. This dropper seatpost doesn't require too much effort since the air piston is highly responsive.
One more feature of RockShox Reverb is its Connectamajig coupling hose. It allows quite a lot of disconnect and reconnects before a system bleed is needed. 
All the dropper posts from RockShox are light and durable, which is a testimony of its high-quality aluminum alloy composition. You will also appreciate that it has a serviceable cartridge design. You also get a complete set as the package includes a 1x plunger remote and a 1x bleed kit, which helps vent and shortens the system.
This dropper post is not for beginners as you can only install it inside your tube with a special tool called Line Bleed. Also, it is pricey, but you can take advantage of its excellent features for sure.
---
Best Value for Money: Optimum pedaling height plus precise and light lever feel
>
KEY FEATURES
Travel: 100mm, 125mm, 170mm, 200mm
Diameter: 30.9mm, 31.6mm
Material: aluminum 
Internal routing
Low profile seat clamp
Cam-operated actuator
Fox Racing Shox features a cam-operated actuator placed in the post's base, making operation precise and light lever feel. The 1x remote with ergonomic shifter and ridged paddle offers a comfortable grip. The low-profile seat clamp keeps the stack height minimal, so you have plenty of space to move your body, especially on descents.
With travel options from 100 mm to 200 mm, it is a dropper seatpost you can use for all-mountain and enduro. You can also utilize its optimum pedaling height, so the dropper post will not interfere with your pedaling stroke.
You will also appreciate its extra-low stack height, which keeps the saddle distant so you can have an optimum pedaling height. Cable routing is from post to bar. Plus, the cable end is clamped at the lever, so the barrel adjuster keeps the tension adjustment a lot easier.
---
Best Performance: Low maintenance yet durable and "wobble-free"
KEY FEATURES
Travel: 125mm, 150mm, 170 mm
Diameter: 30.9mm, 31.6mm, 34.9 mm
Material: 7075 heat-treated alloy 
external cable routing
infinite adjust
the waterproof sealed air cartridge
Does your bike not support internal routing for a dropper post? Well, the PNW Cascade dropper post is an excellent choice for you. It offers an external routing port at the midcap to prevent the up and down actuation. 
Cascade also features a sealed air cartridge that is waterproof and can perform well even below freezing temperatures. Note that this dropper post can't be installed on carbon frames due to the risk of damage through ejection.
PNW Cascade dropper post is relatively easy to set up with its infinite adjust feature. This dropper seatpost is also "wobble-free," so you don't have to worry about dropper posts giving you a hard time.
In addition, Cascade is coil spring operated, so it is low maintenance yet durable. The 150 and 170 mm options have stiffer and more prominent buttresses with extra bushings so that you won't experience "wobbly post syndrome." Finally, you can easily adjust the post; it can go up and down or anywhere in-between to custom fit your height and riding style.
---
Best for Tall Cyclists: 210 mm for leggy riders
KEY FEATURES
Travel: 120mm, 150mm, 180mm, 210mm
Diameter: 30.9mm, 31.6mm, 34.9mm
Material: aluminum alloy
Internal routing
Shortest stack height
Sealed cartridge internals
OneUP V2 may cost more than the others, but it offers premium features. This dropper post is a perfect match if you want a longer one as it comes in 210 mm. It also allows spacing increments of 10mm for precise and homogenous adjustments. Thanks to its reliable shimming system.
It is also quite lightweight, but you can still have a dropper post that's tough and durable. It works with any type of frame as it comes with internal routing options. Take note, though, that it is not possible to use this dropper seatpost on carbon frames due to the risk of damage through ejection.
Another great feature of V2 is its short stack height so that you can lower the post's travel. This means you can lower your seat on descents and return to the original position at full extension.
Not to worry about installation and maintenance, thanks to its cable-operated trigger system and sealed cartridge.
---
Best for Beginners: Bare essentials for newbies
KEY FEATURES
Diameter: 34.9mm, 31.6mm, 30.9 mm

Material: 7075 aluminum 
Travel: 100 mm
external cable routing
anti-roll spin with safe, steady 
DNM offers excellent basics you need in a dropper post as you explore the world of cycling. It provides an exclusive anti-roll spin structure with a steady safe. It also boasts its 100 mm travel to offer a dropper post at an affordable price range for beginners.
DNM dropper seatpost is hydraulicly operated and mechanically locked. It is quite lightweight, making it easy to pull or push during installation or maintenance. Its cable-operated release system helps protect the inner components from wear and tear.
The robust aluminum material and separate oil and air tube system allow smooth adjustments. Its dropper post can also be easily set up at the desired height and angle with your bike.
The easy saddle regulations can change suitable stepping length while up or downhill, so there won't be unnecessary stops while on the ride.
---
Best Budget-Friendly: Smooth performance at an affordable price
KEY FEATURES
Travel: 90mm, 110mm, 125mm, 150mm, 170mm
Diameter: 27.2 mm, 30.9mm, 31.6mm
Material: 7075 aluminum 
Internal/external cable routing
Hard anodized stanchion
Sealed hydraulic cartridge
Kitsuma offers internal and external routing dropper posts plus three diameter sizes, so you have an option that surely fits your bike. It's a highly reliable and long-lasting post even in the worst conditions. Thanks to its sealed hydraulic cartridge with coil spring plus a hard-anodized stanchion.
Kitsuma dropper post has a fully adjustable angle and height. It can be installed easily to any bike type as long as your frame is compatible with the dropper post size you've chosen.
Of course, comfort is also guaranteed with Kitsuma's lever with a grooved paddle for extra grip. You can have accurate adjustments, too, with its handy marks on the back. If you're a bit taller or want a dropper post that is more compliant over bumps and trails, the 170mm dropper posts might be your best bet.
---
Best All-Around: Great for rugged trails
KEY FEATURES
Travel: 125mm

Diameter: 30.9mm, 31.6mm

Material: 7075 aluminum 

Internal cable routing compatibility

Alloy front derailleur compatible lever
Sealed hydraulic cartridge
If you are searching for a dropper post that can support your rugged trail adventures, PNW Ridge is the perfect one. At an affordable price, you'll get premium features. It comes with a sealed hydraulic cartridge with a coil spring to ensure the post is no-fuss. 
PNW dropper post has a fully adjustable angle and height. It's an excellent dropper seatpost that can be installed easily on any bike type, even if you don't have disc brakes.
The ergonomically designed remote is no coziness compromise. Ridge also runs its actuator at the post's bottom, so it is compatible with cables guided internally. It is an alloy front derailleur compatible with providing precise dropper post height adjustments. You can also have accurate dropper post angle adjustments with its marks on the back.
You will also appreciate the environmental-friendly initiatives of PNW, like biodegradable packaging.  Overall, it's a great post for XC, downhill, and uphill rides.
---
Best in Durability: Heavy-duty and an "all-weather" condition post
KEY FEATURES
Travel: 100mm, 125mm
Diameter: 27.2mm, 30.9mm, 31.6mm
Material: aluminum 
External/Internal cable routing
Sealed air spring hydraulic cartridge
KS eTen offers a smooth and outstandingly slow return to full extension and accommodates 265lb riders. eTen also comes in a choice of external or internal cable routing durable in all trail and weather conditions. 
Another feature of KS dropper post is its sealed air spring hydraulic cartridge with a coil spring. It can assure you of your dropper seatpost's reliability and performance in the long run.
KS dropper seatpost has a fully adjustable angle and height, and it can be installed easily to any bike type as long as your frame is compatible with the dropper post size you've chosen.
For bigger riders, KS eTen is a dropper seatpost that can support your weighty trail adventures. You can neatly tame the external cable with its guide, so it does not flap around your knees when pedaling. 
---
Why You Need a Budget Dropper Post
A budget dropper seatpost is a dropper seatpost that has an affordable price tag attached to it. This label should not be confused with cheap or low quality. A budget dropper can still offer the same features as other posts on the market without breaking the budget.
Budget posts will not compare to their more expensive counterparts. But they will provide a lot of value to your riding. For example, you can choose when to sit or stand on the trail and drop your saddle when taking high-speed corners! That alone is worth the upgrade, in my opinion.
---
What to Look for When Buying a Budget Dropper Post
Serviceability 
Perhaps the most important thing to consider is how easy it will be to service and maintain your budget dropper post.
You'll often find budget posts don't come with any servicing components. So you won't be able to work on them when they go wrong or start sticking. 
This can lead to budget posts becoming a dangerous snag hazard as they won't move back up the mountain bike correctly.
Top budget posts come with components to quickly service them yourself. This is a massive bonus if you ride regularly and don't have to pay for expensive servicing jobs.
Durability 
It's also important to consider budget posts are less durable than more expensive models.
Budget posts don't feature the same quality materials, components, or design as more expensive options.
For example, budget posts often use inferior air shock cylinders. This leads to them resisting compression and not being able to drop down.
It's also likely budget posts will come with a plastic exterior, which we all know will crack and break if left exposed to the elements for too long.
However, budget posts often require minimal maintenance and may last as long as more expensive dropper posts. Still, if you ride regularly, it's probably worth spending that little extra rather than budgeting and ending up with a dangerous snag hazard.
Most budget posts only allow between 100-125mm of extension. But you'll often need at least 150mm of extension when you ride technical trails.
So budget bikes won't always be compatible with budget dropper posts. This is frustrating, considering you can find budget droppers for less than 100 bucks!
Bigger is better!
If you're a taller rider or looking for a budget dropper post to suit a bigger bike, buying a budget post that offers enough length is essential.
Some budget posts have been designed with shorter riders in mind and will only extend as far as 100mm from the seat tube. If you're buying budget posts for your mountain bike, you should look for budget posts that will extend to at least 125mm.
Ease of use and installation 
As budget dropper posts aren't as expensive as high-end models, they're often just as easy to install onto your bike.
Most budget dropper posts come with a simple clamp which you can tighten up around the seat post and secure with a quill to your bike frame.
So usually, budget posts won't need any cutting, drilling, or bleeding when installing it onto your mountain bike.
However, budget dropper posts may take more effort to adjust and use than premium options, such as manually pulling the saddle up and down. This means they can be a great option if you're looking to upgrade your mountain bike. Again, it is not for riders who will be riding regularly and want their dropper post to extend automatically.
The top budget posts I've included in this article come with a clamp compatible with most modern mountain bike frames. So they shouldn't require any extra adapters.
Cable routing
Budget dropper posts often come with a flexible plastic outer. They usually don't need to be routed through the exterior and can instead come with a cable routing system under the seat post itself.
This means you may have more problems with ghost shifting and not extending fully, as the inner of the post isn't always smooth or round.
However, budget dropper posts still have a lot to offer budget riders.
---
Frequently Asked Questions
Conclusion
A great dropper post should have easy installing, minimal maintenance yet reliable.
Crankbrothers Highline 30.9 Dropper Seatpost is what we recommend if you're still wavering which one to choose. It offers a wide range of size selections, so there is a perfect fit for your bike. The Igus-LL bearings and premium sealing ensure long-lasting durability. The spherical clamp of the remote also allows wide-range flexibility for positioning. And lastly, installing is no sweat at all with its grub screw.
Have a fun ride!