Best Mountain Bike Chain Lubes
You know that you should lube your bike chain regularly, but it's a pain to do.
It's time-consuming and messy, plus you have to remember when the last time was. Also, some of the lubes on the market are expensive for what they are. 
Mountain biking is a great way to exercise and have fun, but it can be hard to enjoy the ride if your bike's chain keeps getting jammed up. This article will help you find the best chain lube for your mountain bike needs!
---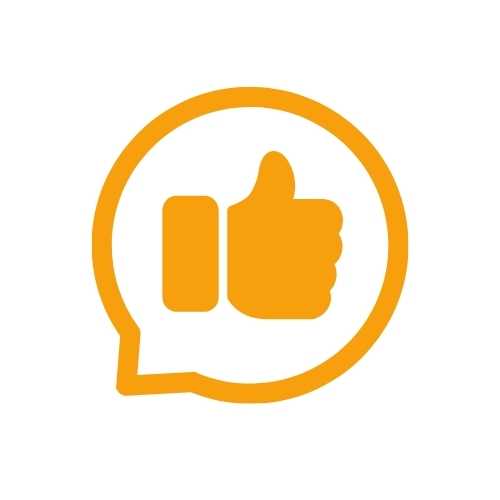 19,355
Customer Reviews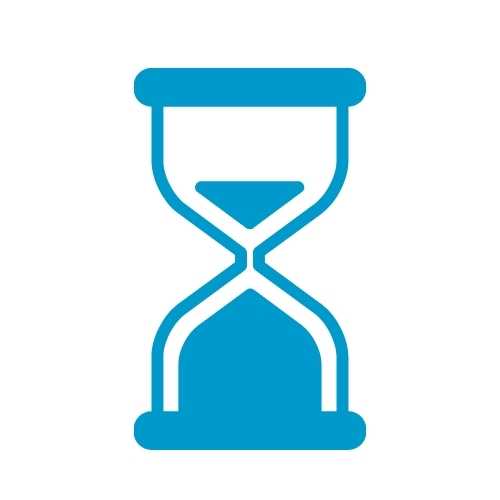 11
Testing Hours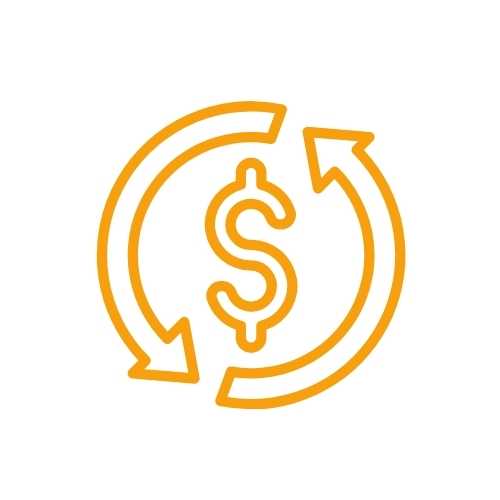 10
Tested Products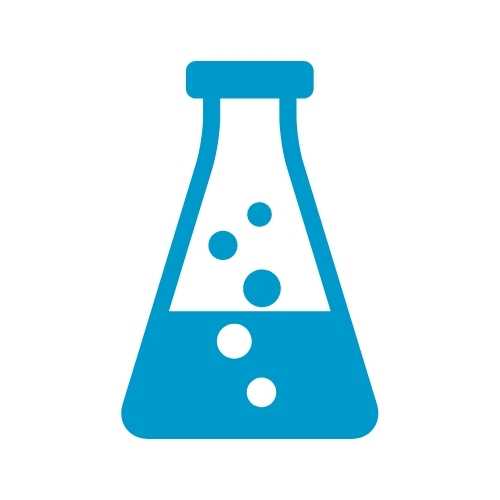 13
Sources Researched
---
10 of the Best Mountain Bike Chain Lubes
---
Best Overall: All-weather chain lube with a UV detection system
KEY FEATURES
50 ml
for all weather conditions
with a UV detection system
For road and cyclocross bikes
Muc Off Hydrodynamic chain lube features a UV detection system. It comes with a tracer dye that becomes visible in a UV light, so you can check for maximum coverage when applied. The package includes a UV torch, so you don't need to purchase one. 
Muc Off also partnered with elite cyclists to give you a quality chain lube. It is engineered with synthetic polymers that ensure a clean and grit-free chain even on longer rides, no matter the weather. Plus, it is suitable for all bike types but is ideal for cyclocross and road bikes.
---
Best Alternative: Long-lasting- frictionless performance
KEY FEATURES
118 ml
For dry conditions
100% biodegradable wax based emulsion lubricant
If you're one of the riders who prefer cyclocross and adventures in dry areas, Squirt Dry Lube is a great partner for your chains. It has 50% more wax than other solvent-based wax lubes. Because of this, it has a lower viscosity to penetrate well on the chains for absolute minimal friction. 
Squirt Dry Lube also ensures clean running, collecting less gunk on the tracks. This means a longer drivetrain lifespan. Applying is also easy; properly douse the chain and apply a second coat to further the lifespan.
 Finally, this chain lube is biodegradable, so it is environmentally friendly.
---
Best Value for Money: For fast running plus clean chain 
KEY FEATURES
118 ml
For dry conditions
Universal lube for road or mountain bikes
Cleans and lubricates at the same time
If you own a road and mountain bike and you don't have time searching for chain lubes for both, well, Rock N Roll Gold chain lubricant is a must. It works for road and mountain bikes, so you get to spend less. It removes dirt and muck on your drivetrain while lubricating the chains. 
Rock N Roll Gold is also known for allowing a smooth and quiet drivetrain so you can enjoy a swift ride. Just apply it in the chain and let the membrane work to "breathe" contamination while it fully cures. 
---
Best Premium: First-rate chain lube for all conditions with corrosion inhibitors
KEY FEATURES
177 ml
For wet and dry conditions
Aerosol spray
WD-40 Specialist chain lube offers high-performing lubrication for varying conditions, whether dry or wet. It also contains corrosion inhibitors, extending chain life while lessening squeaks and friction damage. 
WD-40 comes as an aerosol spray, so it doesn't build up in your bike's chain links and drivetrain. You are also assured of a high-quality product because it has undergone extensive testing on third-party scientists, mechanics, and bicycle retailers to produce a professional-grade formula.
---
Best for Extreme Conditions: chain lube that lasts long on all weather conditions
KEY FEATURES
118 ml
Ideal for gritty weather conditions
Works as liquid plastic
For mountain bikes and cyclocross 
Dumonde Tech Original works well with cyclocross racers and mountain bikers and can withstand the worst conditions because of a more dense texture. It operates like a liquid plastic and undergoes polymerization to give substantial plating so you can have a cleaner, quieter and long-lasting chain.
Degrease and apply a drop on each link for a plating effect to have the best results. You will know if you need to reapply if the chains begin to be noisy. 
Dumonde also comes in two concentrations, so you have an option if you prefer lighter lubrication.
---
Best for Distance: Enjoy a 400-mile road adventure without reapplying chain lube
KEY FEATURES
118 ml
For wet and dry conditions
Wax-based emulsion lubricant
Bike Medicine Purple Extreme chain lube offers high mileage or riding before chain lube re-application. You can enjoy 400 miles of road adventure, and it can withstand extreme biking conditions. Purple Extreme is designed with a patented lubrication formula that does not wash off in salt water, rain, snow, or even mud. 
Purple Extreme takes pride also in its high film strength. It provides extra protection on your bike's chain from mechanical stress. As a result, you also get a smooth plus drivetrain noise-free ride. And finally, it does not attract dirt, so rust can't ruin your drivetrain.
---
Best Pedal Efficiency: Enjoy pedaling with a smooth and noise-free chain
KEY FEATURES
120 ml
For dry conditions
Bio-based/natural based formula
Do you enjoy riding in dry and sunny weather? WPL Dry chain Lube is an excellent choice. It is made with bio-based formula and natural ingredients to penetrate deep chain links to facilitate gear shifts. The advanced surface-binding compounds create a thin film on the chain links for a smooth pedal efficiency while maintaining clean chains.
WPL chain lubricant is ideal for road and mountain bikes, and it is also available in wet condition lubricant. 
---
Best for Action: Fast drying chain lube
KEY FEATURES
100 ml
With cushioning additives 
With an air-drying formula
Fenwicks Stealth chain lube comes with specific cushioning additives which ensure you get a squeak-free ride. The silk-smooth lubrication guarantees a deeper chain-link penetration, resulting in lesser fatigue and heat generation on your drivetrain. 
Stealth's corrosion protection is also aided with a unique air-drying formula for faster drying. Applying is also easy. Quick shake the Stealth and give a drop on the chain. In case of thickening during cold weather, warm the bottle with lukewarm water, and it's good to go.
---
Best Combo Kit: chain cleaner and lube in-1 
KEY FEATURES
80 ml
for wet and dry conditions
paraffin based formula
Wend Chain wax kit offers a complete package of cleaner and chain lube. It comes with a "Wax-off" cleaner which removes dirt residues and wax quickly, plus a microfiber to help your cleaning.
The Wend Wax-ON is the first to release wax-based chain lubricant. It comes with a paraffin-based formula that includes friction-reducing compounds like zinc and Teflon. As a result, you'll get a quiet and more efficient drivetrain. 
Another thing about the Wend chain kit is its multiple wax-on color options. You can choose from its seven-color variations, so it is an added fashion design.
---
Best for Winter: long-lasting smoothness on winter mountain biking and rainy road adventure
KEY FEATURES
100 ml
For wet conditions
Long-lasting
Eco-friendly
Do you enjoy rides on rainy or winter days? Fenwick's Wet Weather chain lube is an excellent must-have for your chains. Its perfect viscosity allows sparing application yet maintains a noiseless drivetrain condition. It is also long-lasting and can withstand winter mountain biking and rainy day road adventures. The extra great news is that it is biodegradable, so it is environment-friendly.
Applying is quick and easy. Drop a single coat, and no need to dry or cure. Cleaning is also simple by using enough water.
---
What to Look for When Buying a Mountain Bike Chain Lube
Price
Mountain biking can be expensive, but the lube shouldn't add to your costs. Some of them are rather pricey for what they do, and many come in small bottles, so you'll need several on hand if you like riding often.
Wet or Dry Chain Lube
Mountain biking takes place in all kinds of weather, so you should look for a chain lube that will work wet or dry. The best mountain bikes have better tires and brakes than ever before, but the chains still tend to jam up if they aren't properly lubricated.
For wet mountain biking, you'll want to choose a chain lube that stays wet for longer. 
For dry conditions, look for chain lubes made with thicker grease so they won't easily wash off.
Threadlock chain lubes are best for wet conditions because they stay in place better. Plus, they don't drip like oil mountain chain lubes can. However, these chain lube types tend to be more expensive than oil chain lubes.
You'll also need to consider how chain lube types work for the terrain that you ride most often and how much preparation they require before each use.
Preparation and Application 
Some mountain bike chain lubes can be applied in the middle of a ride, but it's better to apply chain lube before starting your ride.
It helps if you have all the tools and supplies ready. So that there's no time wasted when you get to the trailhead. Mountain biking is one sport where preparation does pay off.
You'll need to know how much chain lube you need for each application. So look for bottles with clear measurements on the sides or caps that allow you to dispense chain lube easily without spilling it everywhere.
Drip or Wax Mountain
Drip chain lubes are the newer MTB chain lube types. So they're not quite as popular. They tend to be thinner and drip more than other mountain bike chain lubes, but many riders say that they perform just fine in various conditions.
Wax chain lubes are similar to oil chain lubricants because they tend to be thinner and stay in place better. However, wax chain lubes often require more mountain biking preparation than other chain lube types. They need to be applied at least an hour before riding if possible.
Efficiency and Drivetrain Wear
Are chain lubes efficient? Many riders say that they aren't as good at keeping mountain biking chains from jamming up as some other types. But this is primarily a matter of preference.
The efficiency of chain lubes is essential to mountain bikers because mountain biking occurs in all kinds of weather. So you should look for a chain lube that will work wet or dry.
Mountain biking chains are made from inexpensive steel links. These chains are then coated with an alloy material that allows them to be used easily on bikes without rusting. 
As for drivetrain wear, all chain lube types can cause it if you apply too much and don't clean it off.
What is drivetrain efficiency? 
Drivetrain efficiency means how chain lube can make mountain biking chains work more smoothly and efficiently.
To achieve drivetrain efficiency, chain lubes need to work both wet and dry.
Drivetrain wears mountain bike chains when you apply too much chain lube or clean it off after each ride. So the efficiency of chain lubes is vital for their long-term effects on your mountain biking chain.
Drip chain lubes tend to be the most efficient, but that's largely a matter of preference for many mountain bikers.
Wax chain lubes can also improve drivetrain efficiency on mountain bikes with alloy chains. However, they require mountain biking preparation to ensure maximum efficiency.
Types of Chain Lube
Dry lube
Dry lube means mountain bike chain lube applied to mountain biking chains when they're dry.
Dry chain lubes can be very effective at improving drivetrain efficiency. But the drawback is that you need to reapply them often if your mountain biking includes long rides or lots of rain.
Wet lube
Wet chain lube is a type of chain lubricant applied to chains when they're already wet. It can improve efficiency for riders who don't often mountain bike in wet conditions. But mountain bikers who bike a lot in the rain tend to prefer drip chain lubes.
How chain lube is applied to chains depends on each type of chain lubricant, so wet chain lubes can be very effective if used correctly.
Wax lube
Wax chain lubes tend to be used when bikers want their chains to be maximum efficiency. And they have to be applied ahead of time.
Ceramic lube
Ceramic chain lubes are similar in some ways to wax chain lubes. But ceramic chain lubricants offer improved durability for riders who don't mountain bike in wet conditions very often.
Immersive waxing mountain
Immersive waxing mountain bike chain lubes that mountain bikers use when preparing for a mountain biking ride. This is mostly because they want to get the most out of their chains.
---
Frequently Asked Questions
What's the best chain lube for a mountain bike?
There are several chain lubes on the market, and each has its pros and cons. Mountain biking is all about enjoying yourself through trails where there's no smooth surface to be found. So making sure your drivetrain can handle any type of terrain it encounters is essential.

For this reason, you need to make sure that you get one that can handle the conditions when you choose a mountain bike chain lube. You need to make sure your chain lubes are water-resistant. This is because mountain biking involves a lot of mud, rain, and snow, quickly rusting unprotected chains. This is why it's important to use chain lubes containing corrosion inhibitors like PTFE or Teflon.

For mountain biking, you need chain lubes that are drip-proof. Because spilling the fluid on your chain can cause it to slip when in use, always check if the chain lube is drip-proof before purchasing. Mountain biking also involves a lot of dust and sand. This quickly clogs up chains without chain lubes that contain a lot of Teflon or other dry-lube additives.
What should I lubricate my mountain bike with?
Be sure to use bicycle lubricant, not WD40 or another solvent. Putting anything other than bike lube on your components can cause them to corrode faster and degrade performance over time. And this is never what we want!
What about grease?
Grease is only needed for mountain bike hubs, which is unnecessary for most mountain bikes. So unless you're looking to maintain mountain bike hubs, just stick with lube.
Do aerosol lubes work?
Aerosol mountain bike lube is a cheap and easy way to lubricate your chains. However, it isn't the best option for keeping a mountain bike clean or performing well in harsh conditions. Aerosol spray can get into places you don't want it (like bearings), clog up things like brake pads, and be unsuitable for the environment.
Conclusion
Bike chains play an important role in keeping us propelling whatever the trail is. Thus a reliable and smooth chain lube, working well in any weather condition, is what we want. If you haven't decided which one to pick, we recommend Muc Off Hydrodynamic Chain Lube. It comes with a UV detection system that helps you check for maximum coverage. You can also apply this to any weather condition, so be it a rainy or sunny ride, you can always depend on it.
Have a fun ride!