Best Fat Bikes Under $1000
You probably have seen bikes almost everywhere. You see them in bike shops, in your neighbors' houses, in your dreams, and in your daydreams. 
You may have come here because of a particular type of bike. 
Let me guess it's the fat bike. Well, congrats! You came to the right place. 
Even though fat bikes have the word 'fat,' it does not mean that everything is fat. The only parts that are fat are the tires.
But if you are also contemplating of getting a non-fat bike, check out our reviews on the best mountain bikes under $1000, the best hybrid bikes under $1000, or the best electric bikes under $1000.
But if you really want an awesome fat bike under 1000 for someone else or yourself, I hope you find one here that satisfies your checklist in mind.
---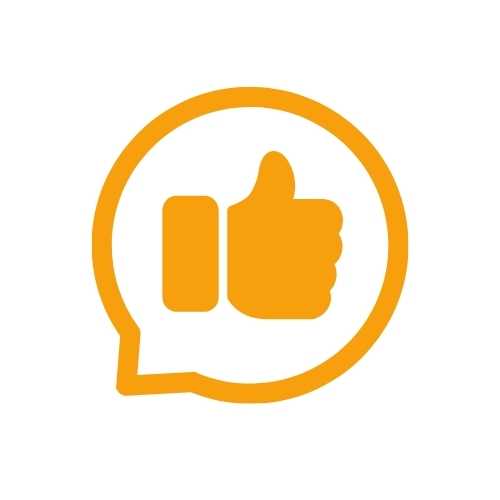 12,713
Customer Reviews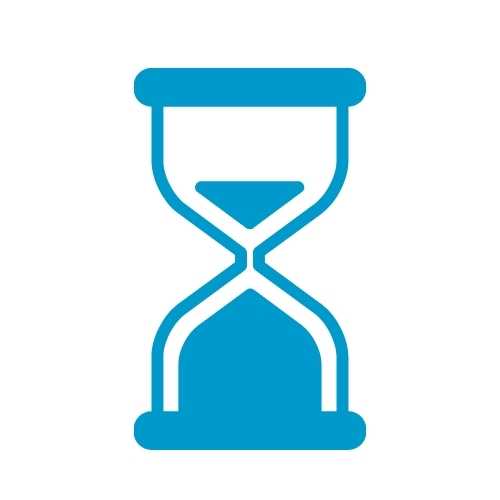 14
Testing Hours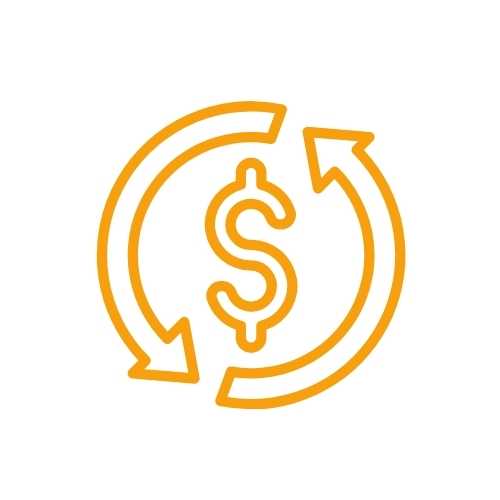 6
Tested Products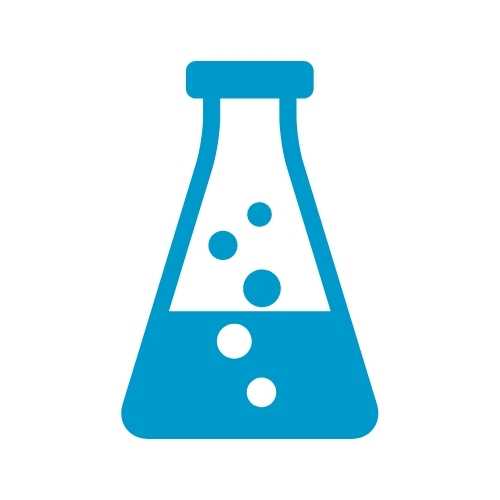 13
Sources Researched
---
6 of the Best Fat Bikes Under $1000
---
Best Overall: Comfy and versatile
KEY FEATURES
17-inch steel frame with beach cruiser pedals
26 x 4 inches knobby tires
7 speeds with twist shifters
Mechanical disc brakes
52 lbs
This Mongoose Dolomite bike may seem like the twin brother of the Mongoose Aztec but they are slightly different in terms of frame size and shifters. This bike is for men, but it's also unisex. The recommended height for the riders is 5′ 6″ to 6′ tall.
With its rear derailleur, seven speeds, and 26 inches-knobby tires, this makes going through rough roads comfier, especially with those beach cruiser pedals. 
This bike also has front and rear mechanical disc brakes that can help you maneuver around big rocks and ditches. With a not-so-heavy frame, thanks to its lightweight alloy rims, you can be assured of this bike's durability.
Overall, it's a great bike for all-terrain riders who ride in snow, dirt, mud, sand, and pavements.
---
Best Urban Fat Bike for Women: Great for urban and light off-road rides
KEY FEATURES
Aluminum frame
26 x 4 inches tires
7 speeds
Mechanical disc brakes
38 lbs
Cushioned dual-spring wide saddle
This bike is a hybrid bike, which is great for urban rides. You can use this to travel on smooth roads, the countryside, and many more. This bike weighs 38 pounds, which makes it the lightest bike on this list. 
But always remember that this is not a mountain bike, even though it has wheels like a car. Mountain trail aside, this bike can handle rough trails – sandy or snowy. You can also ride pavements with ease.
This Sixthreezero EVRYjourney bike, too, is comfortable and fashionable with the leather saddle (like that of a horse) with matching brown handlebars. Taking the bike's performance into consideration shows that it lives up to its name because it seems to take on every kind of journey.
---
Best All-Around: Mountain-style frame that can bring you anywhere
KEY FEATURES
18-inch steel "mountain-style" frame with mountain handlebar
26 x 4 inches knobby tires 
7 speeds with twist shifters
Mechanical disc brakes
42 lbs
If you love movin' and cruisin', then this bike may be the one for you. This fat bike has a steel frame, which has a cruiser design hardtail frame. This means you can take this to the beach and ride while you can until the sunsets. 
This bike's frame is also a mountain-style frame. It has an alloy a-head stem and mountain handlebar. So you can ride this through the mountains, hills, and valleys. Compared to Mongoose Dolomite, the Malus weighs 10 pounds less. This combination helps provide better control for this Mongoose.
The Mongoose Malus bike has reliable mechanical front and rear brakes, making you trust your bike's brakes more. With these features, you can also see that this is also suited for mountain trails.
---
Best Value for Money: Fast and stable smooth ride
KEY FEATURES
18-inch steel cruiser style frame
26-inch x 4-inch all-terrain knobby tires
7 speeds with trigger shifters
Mechanical disc brakes 
52 pounds
This Mongoose Aztec fat bike is very similar to other fat bikes…like tanks but fast!
This has a steel frame, making it very heavy if it were not for the lightweight alloy rims. They're meant to be together to make cycling life easier. You also have 7 powers up your sleeves. The 7 speeds would make uphill and downhill rides not that hard.
This bike fits riders who are 5'4″ and taller. It also suits men and women.
This fat bike is one of those that cost less but still gives you an excellent fat bike experience. 
Although this bike is not like its cousins with suspensions to absorb the impacts, it still has those big tires to do that kind of job.
---
Best in Style: Durable with wide array of gears
KEY FEATURES
Carbon steel frame
26 x 4 inches fashion wheels 
21 speeds
Front suspension fork 
Mechanical disc brakes
55 lbs
This Outroad bike is among the ones with a carbon steel frame, making the bike less heavy. In addition, this has suspension in the front that absorbs shocks with the fat tires. This also shows that this Outroad is great for off-road rides, indicating that it lives to its name.
This bike also has 21 speeds, which means more riding comfort and versatility because it would make your riding experience smooth and full of adventure. With these combinations of gears, you can go cruising, ride uphills and downhills with ease. Having a 21-speed fat bike is also great if you plan to cover long distances.
---
Best for Cruising: Heavy-duty with 21-speed options
KEY FEATURES
Carbon steel, cruiser type frame
26 x 4 inches tires
21 speeds
Front suspension fork
Mechanical disc brakes 
62.8 lbs
This bike has claimed to be a cruiser bike, which is fabulous for riding in the plains. In addition, the material used is of high quality, which is carbon steel – known to be durable. Plus it is affordable yet gives a solid performance.
The Max4out bike comes with 21 speeds with a reliable Shimano rear derailleur. The shift levers are also efficient in almost every situation.
This is also thanks to its 26-inch wheels that are fancy and secure. 
This bike is perfect for the paths that non-fat bikes avoid – the stony and dirty/muddy parts. These can be easily conquered with fat tires!
---
Benefits of a Fat Bike
Fat bikes are seen to be very popular because of their several significant benefits. One of the best benefits is their versatility when it comes to almost every kind of terrain. In addition, the big tires can absorb just about any impact on the path, making the journey even better. Finally, it'll also give you exciting experiences and fun skills from rough and slightly scary trails.
Another benefit is how comfy the ride will be. They are mostly taken through hard and rough paths, and when riding a fat bike on these paths, it'll feel like a fantasy. 
They can also conquer the muddy trails, even during the rainy days and in sandy places like on the beach and rough mountain trails. 
If you are a fan of RPGs, this bike will make you feel like a king/queen on his/her mount of steel. Fat bikes will even lessen the probability of accidents, tragedies, and other unfortunate events.
What to Look for When Buying a Fat Bike
Frame Material
There is a saying, "Don't judge a book by its cover." So when we search for bikes for our needs or wants, it's good to have a checklist in our minds. One thing to consider is the bike's frame. There are three frames based on their materials: aluminum, steel, and carbon fiber.
Aluminum frames are affordable and light, but this does not mean they are weak or are just made of aluminum foil; no, they are strong. They are also resistant to being gradually destroyed by chemicals, air, and moisture.
Based on books, games, and some shows, steel blades are for humans, and silver blades are for monsters. Steel bike frames are more durable than carbon fiber frames, but they are heavier. Steel is ancient in a significant way, but it does not mean that none uses them.
Carbon fiber frames are the lightest among all these bike frames, although the cost for having these is very high. They are also resistant to being eaten by chemicals, air, and moisture.
Tires
The fat bike tires are the ones that make the bike like a tank. It would feel more like it if the tires' pressure is low. A fat bike's tire is mostly between 26-30 inches in diameter. The rims have a lot of sizes. And the best tire widths are between 2.4 inches to 4 inches (6 and 10 centimeters).
Suspension
Suspensions are impact absorbers, that when you receive impact, these suspensions will take it. They could be in the front, in the back, or both. If it is in the front, it would be a fork. If it is the back, it is called the rear suspension.
Disc Brakes
Mechanical disc brakes are not that expensive and cheap. However, these also need a bit more maintenance and a steel cable braided to move the pistons. 
On the other hand, hydraulic disc brakes cost a lot. But these require less effort using the brakes, which involves some fluid moving the pistons.
---
Most Commonly Asked Questions
Conclusion 
In conclusion, many great things in this world that make our lives better and fun does not cost us much, like fat bikes. They are called that because of their big tires, which work like car tires that can cruise through sandy, snowy, and many tough n' rough parts. 
The best overall fat bike in our list is the Mongoose Dolomite. It's not underrated or overrated. This bike being somewhat simple, is still good lookin' and packs a solid performance. It is suitable for smooth roads and off-road trails. It is affordable and suitable for almost everyone who wants to have a fat bike. 
Have a fun ride!