Best Mountain Bikes for Women under $500
Are you looking forward to going off-road, being out in the woods, traversing through some rocky trails and rough terrain, or traveling around your local community?
Your idea is absolutely correct that a mountain bike is your way out.
Here's the catch, purchasing your bicycle can be quite challenging. As a woman, a lot of consideration will be needed. You might be asking yourself if you can afford one, will it fit your style, or which is the best one among thousands of options to choose from. 
But here is the good news, after a thorough research, we selected the best mountain bikes fresh off the marketplace.
These are within high-quality standards and provide customer satisfaction without breaking your bank.
You might also want to check our reviews on the best women's mountain bikes regardless of budget.
It only takes around 10 minutes to go over this list. And I hope you find the perfect one for you!
---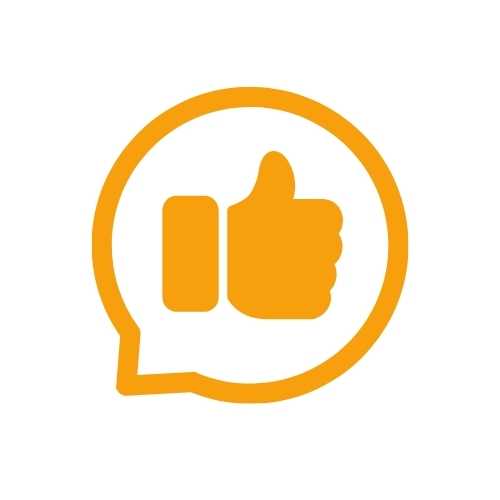 10,182
Customer Reviews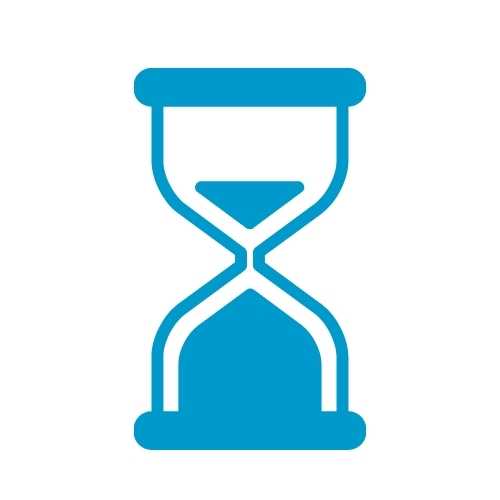 16
Testing Hours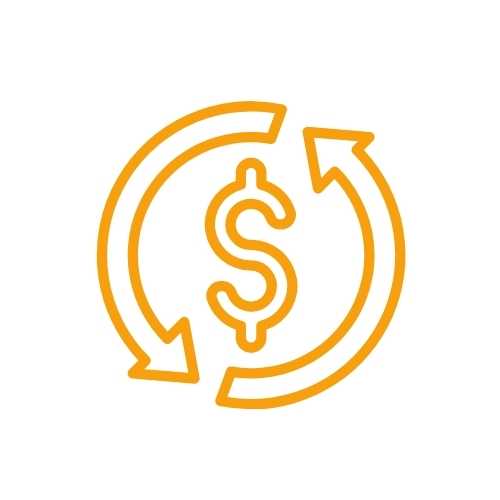 8
Tested Products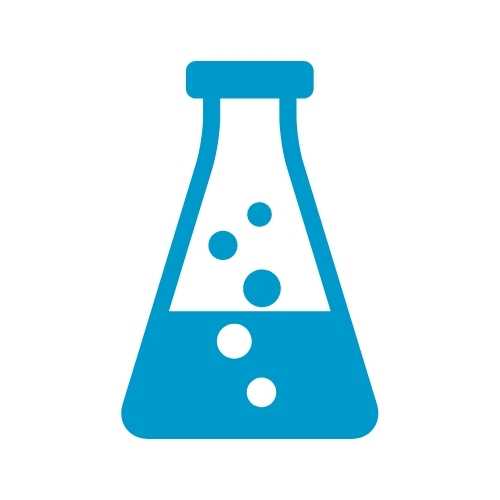 14
Sources Researched
---
8 of the Best MTB for Women Under $500
---
Best Overall: Smooth, reliable, and solid performance
KEY FEATURES
Teal-colored aluminum frame with hydroformed tubing
26-inch tires with durable alloy rims
21-speed twist shifter
Front and rear V-brakes
Front and rear suspension
Riser handlebar with colored end plugs
Limited 10-year warranty
Discover your interest in biking with the Mongoose Status 2.2 Women's Mountain Bike. Including its knobby 2.125″, wide mountain tires, 21-speed selection, and V-brakes on the front and rear gives your ride a reliable boost each time you do gear shifting and sudden stops. These are the features that define the performance of this bike on any terrain. 
Plus, the strong aluminum frame comes with a unique hydroformed tubing, and robust alloy rims offer durability, while the powerful suspension fork is reliable over dips and thuds.
Enjoy the colored end plugs of the riser handlebar and comfortable saddle. Great for women who want to have a complete ride experience!
---
Best Alternative: Affordable and versatile
KEY FEATURES
Steel/aluminum frame with 9 color options
24, 26, 27.5, 29 inches wheel size
21-speed twist shifter
Linear-pull brake
Front suspension type
Quick release seat post
Is versatility what you're looking for? If you want to navigate through a challenging course or just want to go around the sidewalks, this is the ideal bike for you. 
The flexibility of the High Timber features a 21-speed shifter with a rear derailleur for instant gear changes and maintains smooth navigation.
The linear-pull brake style has the power to stop even on wet surfaces, and the suspension is strategically placed in front to take in the impacts of a course road. 
Also, the quick-release seat post makes height adjustment so accessible and doable. Maintenance is not a problem with its steel frame; its lightweight wheel and crank are made from suitable quality alloy.
What more can you ask for from the nine color variants? You can choose from nine! 
No question that this is one of the bestseller rides in the market today!
---
Best Budget MTB: Worth your money
KEY FEATURES
Durable steel frame in black
26-inch wheel size
18-speed indexed shifting
Easy hand brake style
Suspension in dual style
The Huffy Women's Trail Runner Mountain Bike has a reasonable price. No more asking if you can afford to buy a mountain bike at its current price.
 You have the best deal with its 18-speed twist shifting 3-piece steel crank, dual suspension type to take in all those shocks, and 26 inches x 1.95 inches knobby tires that ensure durability and reliability over any terrain.
With a handbrake style, although simple, you still have the assurance of stoppage. 
The black and bold blue-colored steel frame makes it look like you spend a lot of bucks, while the quick-release padded saddle is not only in style but also offers a total sense of comfort without breaking the bank.
 Without a doubt, this is the best bike if you are on a budget.
---
Best in Heavy-Duty Riding: Tough ride and easy to assemble
KEY FEATURES
16-inch frame suitable for 5'1-5'9; 16.5-inch frame suitable for 5'3- 6'tall in mint green
26/27.5 inches quick-release wheels
24-speed shifter with Shimano TZ500 rear derailleur
Double disc brake
Lockout suspension fork
85% Pre-assembled
This Hiland Mountain Bike equals adventure. Its 26/27.5-inch wheels and lock-out suspension fork has been rightly matched to attain stability. You can efficiently regulate your halts during a ride with the double disc brake style. 
What more can you ask for with its very high-speed shifter of 24? This tough one got the highest number of speeds out of the bikes on this list. That's why it is considered the best in heavy-duty riding for the reason that you can journey up the slopiest and roughest territories.
The overall geometry consists of a special upper tube and small aluminum frame in a perfect shade of purple that comes in 2 sizes, 16 or 16.5 inches, designed explicitly for various heights to match.
This bike is easy to assemble since it will be delivered on your doorstep that is already 85% pre-assembled and comes with assembly tools.
 A perfect ride for all adventurous females out there!
---
Best All-Terrain MTB: The all-around travel companion
KEY FEATURES
Metallic teal frame in aluminum
27.5-inch all-terrain tread wheels 
21-speed Shimano EZ fire plus trigger
Alloy linear-pull brakes
Zoom suspension fork
Introducing the Royce Union 27.5″ RMA that is perfectly designed for women with its lightweight and rust-resistant 17-inch aluminum frame in metallic teal color, a 27.5-inch wheel size that will roll over any surface, and easy to adjust the padded saddle. 
It comes with a unique feature with the combination of Shimano EZ Fire Plus Trigger and Shimano Altus rear-indexed 21-speed derailleur for at-ease gear-changing.
The alloy linear pull brake style and a front zoom suspension fork provide an efficient for a powerful stoppage and shock absorber over sudden jolts. 
If you want to drive your way through jaggedly formed mountain roads or around the busy streets downtown, the bike is just right for you.
---
Best Entry-Level MTB: Dependable starter
KEY FEATURES
Aluminum frame in white color
HL565 front suspension fork

21-speed Shimano EZ-Fire trigger shifters

 Shimano rear derailleur supply
Linear-pull brakes
Tool-free adjustable seat post
Limited lifetime warranty
I know what is on your mind right now: to go out and ride. Are you a beginner in this field? The Schwinn 27.5″ Mesa Mountain Bike is your perfect riding companion.
You have a 21-speed Shimano EZ-fire trigger to choose from, perfect for shifting gears. The Shimano rear derailleur and a robust front suspension fork offer stability over challenging courses. Its crank and rims support knobby mountain tires made from high-quality alloy and an aluminum frame with tubing that has been hydroformed.
You can expect that this bike is durable, requires little maintenance, and provides extraordinary performance. 
Plus, it comes with a lifetime limited warranty for as long as you own the bike. You can ride this to the park or the woods, the perfect trails for this bike as you begin your journey as a mountain biker.
---
Best in Style: Ride in style
KEY FEATURES
Aluminum frame in either black or pink color
Hydro-formed tubing
26-inch wheel size
21 speeds with Shimano rear derailleur
Linear-pull brakes (front and rear)
Front suspension fork
Strong riser handlebar with colored end plugs
Shout out to all women and girls out there! Here's a chic-looking bike that is ideal for flat surfaces and even rough roads. Its overall geometry is feminine, which features a strong rise handlebar with colored end plugs.
The 26-inch wheels size is the perfect bike size for women. Since it features light alloy rims, a sturdy aluminum frame, and easy to adjust seat post provides comfort to the rider. 
The Mongoose Silva Mountain Bike is not only about style and comfort. It also boasts 21-speed Shimano derailleurs, a trusted front suspension fork, and linear-pull brakes. Together, these deliver total control during shifting and quick stops over bumpy trails.
---
Best Lightweight: Easy and comfortable to maneuver
KEY FEATURES
Steel mountain frame in black and purple color combo
18-speed twist shifters with Shimano rear derailleur
Linear-pull brake
Front suspension fork
As a beginner, it's a little tough to select your starter mountain bike. That's why I recommend the Roadmaster Women's Granite Peak Mountain Bike. Based on the data I gathered, this is the ideal bike for beginners since it has a lightweight steel frame at 14 Pounds with 26 inches wheel size.
 The knobby tires' tread and alloy rims ensure the bike's durability, including stability and comfort while riding. Its 18-speed options are also a good number for gear selection, and the Shimano rear derailleur guarantees precise quick-shifting performance.
This bike is so light that it is easily maneuvered every time you take a ride.
---
What to Look for When Buying MTB for Women
I have provided you enough details for each mountain bike. Furthermore, you should consider these four most vital features when you decided to check out and buy your mountain bike.
Wheel Size
As we all know, size matters. How about a bike's wheel size?
Height is the deciding factor when choosing wheel size. Suitable sizes for women's mountain bikes usually come in three basic sizes: 26″, 27.5, and 29. If you are petite, you can choose the 26 inches. 
You should select the correct fitting so that it will be appropriate to your reach (seat to handlebar distance) and stand over height (the distance between your body and the top tube when you straddle the bike). Long rides won't be a problem since comfort is what you will get when selecting a wheel size apt to your stature and overall physique.
An ergonomically suitable bike will give you a worthwhile riding experience.  
Number of Speeds
The number of speeds is the same as the number of gears. 
As you apply pressure down the pedal, the gears will move the wheels based on the effort, affecting your speed. Your leg strength has its limits, so you should select the gear based on the terrain to ensure the efficiency of your ride. 
Basically, if you are riding around the neighborhood or visiting the nearest park, a single-speed bike is enough.
However, if you're feeling adventurous and want to go off-road, be sure that your mountain bike is equipped with multiple gears that allow you to do quick gear changes so that you won't lose control.
Fundamentally, a slower speed but have high traction is the result of changing to a lower gear. This is the proper gear when going uphill. Otherwise, you should upshift your gear as you go downhill since you get smoother pedaling conditions and less traction.
Brake Style
Choose your brake style well, or else your bike will be the one to break you.
The sole purpose of a bicycle brake is speed reduction or to totally inhibit movement. One type of brake style is the disc brake that is either mechanical or hydraulic. It is known for its controllability and predictability regardless of trail circumstances. So less hand strength is necessary to make stops.
Hydraulic disc brakes are more costly and need more expensive maintenance compared to mechanical disc brakes. However, in terms of performance, the hydraulic is better for an efficient stoppage. That is why a lot of bikes are equipped with this type. 
The V-brake style, also called "linear-pull" or "direct-pull" brakes, is also powerful as they can slow down on muddy ground. Consistency is less in comparison with the disc brake. But it is more affordable for repair and maintenance.
Another type is the handbrake or caliper brakes. This is the simplest and most common type that uses a horseshoe-shaped bracket that clamps the metal rim to attain stoppage. This brake type applies to almost all road bikes and youth bikes.
Suspension
In life, when you are pressured, you need shock absorbers, just like your mountain bike. It is designed with shock-absorbing features to reduce or totally eliminate the impact of bumps and dips produced by a rough road surface through compression and rebound.
For mountain bikes, there are two types of suspension, a full suspension and a hardtail. 
Dual suspension bikes have front and rear suspension that considerably diminish the rider's impact, promoting a smoother and enjoyable ride perfect for rugged mountain roads and forest ways. As expected, this suspension type costs more and requires high maintenance.
Hardtails are designed for all types of mountain. It is less expensive and absorbs less impact since the suspension is only on the front. The pro for this type of suspension is that it requires a low level of maintenance due to fewer moving parts installed on the bike.
Hardtails are best for flat terrains and even mountain trails.
Most Commonly Asked Questions
Conclusion 
To wrap it all up, I pick the Mongoose Status 2.2 Women's Mountain Bike as my winner among the best bikes under $500. Its functionality and overall aesthetic are perfect for a female rider who wants a comfortable ride. All materials and parts used to assemble this mountain bike have been well-thought and considered.
Furthermore, should you consider bikes with more enhanced features, you can check our article Best MTB Bikes Under $1000.
Have a fun ride!