Best Bike Brake Pads in 2022
Best Brake Pads for Alloy Rims
Best Brake Pads for Carbon Rims
Brake pads come less expensive, yet they perform a crucial part in giving you a smooth and safe brake system, especially on wet or harsh trails.
Since they wear over time, regular replacement or upgrade is part of your routine.
Now, if you're in a search for your brake pads replacement, whether for alloy or carbon rims, your hunt is over because we already reviewed the best brake pads for you.
You can also check on the points you need to ponder to select the perfect one for your bike.
---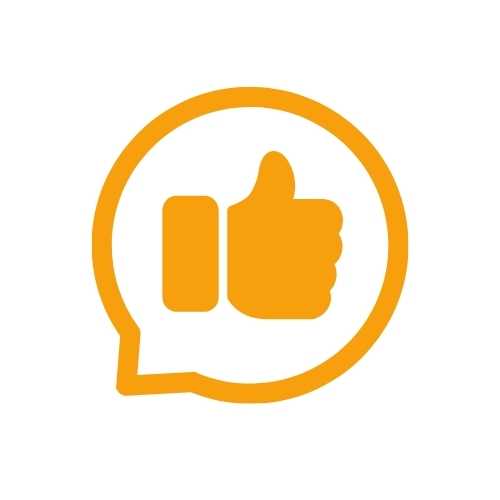 22,953
Customer Reviews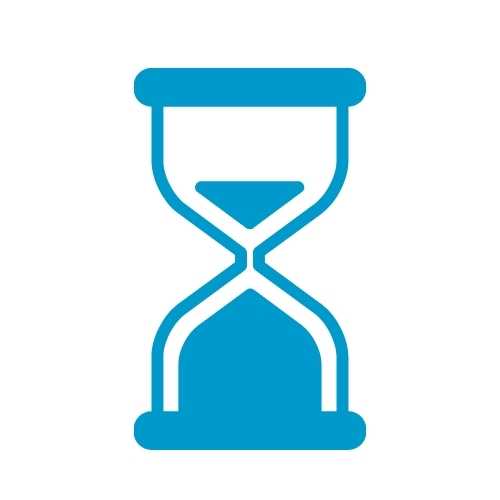 15
Testing Hours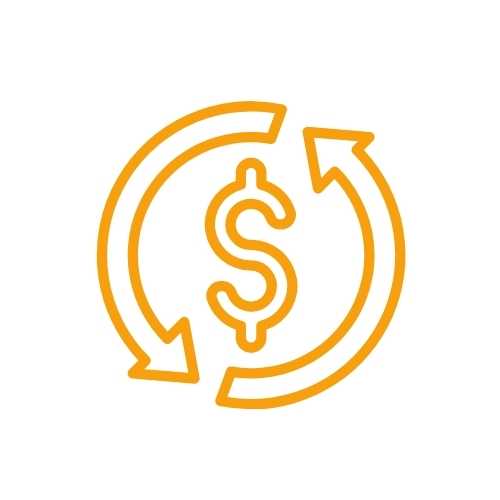 10
Tested Products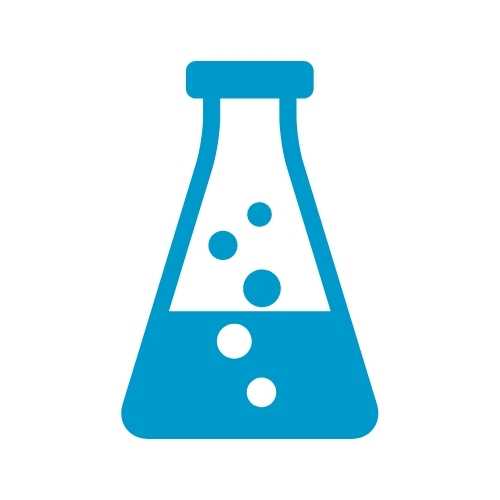 13
Sources Researched
---
Best Brake Pads for Alloy Rims
---
Best Overall: Excellent modulation
KEY FEATURES
Compatible with SRAM, Shimano calipers
Bolt-on attachment
Greater linear braking performance
Perfect for beginners
If you have just started with cycling and are into less aggressive riding, Swisstop Flashpro is a great way to start. It offers an excellent modulation on the brake. Thus, you can easily control it without putting on much pressure. It is also designed with asymmetrical grooves for a better grip on sudden downpours.
Flashpro is made of Black Compound. It is resistant to wear and tear yet gentle on alloys, aluminum, or even magnesium rims. You also get a ride that doesn't get much attention because of its silent braking mechanism.
---
Best Alternative: High-performance braking
KEY FEATURES
Compatible with TRP cartridges and Shimano road cartridges
2 pairs of pads
If you want to venture on a different pad for your aluminum rims, TRP is a great choice. It offers high-performance braking and can last in wet weather. It comes with 2 pairs of pads for complete front and rear rims.
Note also that TRP is a fit for Shimano cartridges, so you might as well get this as an alternative.
---
Best Value for Money: Excellent choice for long-distance rides
KEY FEATURES
Compatible with Dura-Ace, Ultegra, 105
Includes 2 pairs of pads and 4 bolts
Heavy-duty and long-lasting
Shimano brake pads are an excellent choice for your brake system if you are into road racing or long-distance rides. They matched the rigidity of the Shimano cartridge to give you a powerful and steady brake control in both wet and dry.
Plus, you also get noise-free braking.
---
Best Trendy Pads: Comes in a wide range of colors
KEY FEATURES
2 pairs of pads with screw
55 mm length; 37 g/pair
Available in six different colors
If you own a trendy road bike and you love colors, Pioneeryao is the perfect brake pad for you. As we know, brake pads rarely come in a wide range of colors, so this is your chance to get the color you like.
Its built-in grooves ensure water is quickly dispersed, so you still get excellent brake control even in wet conditions. Installing it will be easy and secured because of the head screws. It is also compatible with most rim brakes so that you can buy and worry not about the fitting.
---
Best Brake Pads for Carbon Rim Brakes
---
Best Overall: Smooth brake control
KEY FEATURES
Compatible with SRAM, Shimano
Bolt-on attachment
Smooth and Noiseless rides
Swisstop Flashpro pads feature deeper asymmetrical groves and a more distinct edge profile. This results in an easy mopping of water and gives you a better brake modulation. A glimpse of downhill rides will not be a problem as it is easier to apply lower braking force. Hence, you will have fine control over the brake.
Besides, you will not be bothered with squeaking sounds because Flashpro gives a smooth and quiet ride.
They are also compatible with SRAM and Shimano cartridges, and they are easily fixed with bolts.
---
Best Alternative: Plain and smooth brake system
KEY FEATURES
Compatible with Shimano/SRAM and Campagnolo brakes
Smooth speed control
Greater surface area for greater braking power
Who doesn't want a plain and smooth brake system? Well, Tangente Platinum got it for you. It features a 1 mm reduction in its width. There is also an increase in the radial height to give a larger surface area for a more incredible grip on the rims. This design allows the spread of heat for better braking effectiveness and makes the pad lasts longer.
Its groove design essentially sweeps off the water while channeling the air to give you a dry and cooler braking system. Plus, it doesn't damage your rims, and there is no discoloration as well. 
---
Best Value for Money:  Excellent brake control
KEY FEATURES
Compatible with Dura-Ace, Ultegra, 105
2 pairs of pads with 4 screws
Excellent Road Bike Brake Pad
Shimano R55C4 brake pads can fit a wide range of rims. This includes current Dura-Ace, Ultegra to 105, cantilever brakes, and group-less road bikes. It offers high-end braking power on both dry and wet roads.
They also work well and give you excellent brake control on asphalt and on mud. At the same time, it protects the rim as well as possible.
---
Best XC Brake Pads: Reliable stopping power even in wet conditions
KEY FEATURES
Compatible with SRAM Red, Force, and Rival calipers
Great for cyclocross or road rides
99 grams a pair
SRAM brakes pads are made switchable with the Shimano Dura-Ace and is a perfect match for Red, Rival, and Force or Apex holders. No need to worry about its fitting because they are easy to fit on standard cartridge pads.
With the compounds suitable for carbon rims, SRAM provides an excellent stopping power you can rely on. This is important in poor weather conditions. Hence it is a perfect choice for road or even cyclocross riders.
---
Best All-Weather: Excellent stopping power
KEY FEATURES
Compatible with SRAM and Shimano brake systems
dual combination of salmon and black compounds
Dual pivot adjustment
7.65 mm; a perfect fit for narrower rims
lightweight with just 30m grams a pair
Kool Stop Dura 2 features a dual compound of a salmon compound and a standard black all-weather compound. This gives you excellent stopping power, whether in dry or wet conditions.
Dura 2 also comes with a threaded stem so you can quickly adjust them to fit into your rims. Plus, Dura 2 is a thicker version, so you don't need to change them often. The pads also have a couple of grooves to help remove water from the rims.
---
Best Lightweight: Ultra lightweight 
KEY FEATURES
For Campagnolo/Campy carbon wheels
2 pair-inserts/ replacement
Super lightweight with just 23 g
Campagnolo pads come in four pads, so you need to buy one set to fit your bike's front and rear caliper. It is a perfect match if you are using the Record or Chorus calipers. 
Plus, it comes in different colors to match your style.
---
What to Look for When Buying Rim Brake Pads
Cartridge vs. blocks
Cartridge pads offer a metal "shoe" that caters to a replaceable rubber pad. You can secure these pads with a screw. They are stiffer, so they offer a more responsive and powerful brake system. You can also easily replace the pads, so you don't need to realign the brake position.
Blocks or non-cartridge pads are less expensive and simpler. They come in a simple rubber block with a brake surface and a threaded metal post. They are likely to be mushier because of the low-cost compounds used to maintain a cheaper cost.
Compounds
Sintered, organic, and semi-metal are the three essential compounds that brakes are usually made of.
Sintered or metallic lasts the longest among the three compounds. It can bear high temperatures and offers excellent brake power but can emit great noise too.
Organic compounds are easy to bend, so they have a sound modulation brake system. They are also less noisy. However, they don't last long as the sinter, especially in rainy conditions.
Semi-metallic gets a bit of sintered and organic compounds. They offer a decent modulation brake system and are durable too. Usually, they are a bit more expensive, though.
Maintenance
Grits and dirt can embed themselves in the brake pad. They can reduce the friction between the rim and the pads. And as a result, you will get an unreliable brake system.
Of course, regular cleaning of the pads and braking tracks is essential. Proper brake cleaner can help you, or you can also use 90% isopropyl alcohol. This can maintain its braking power and longer its usage span.
Cable housing
Cable housing is another important thing you need to look into to maintain a great brake system. When you press the brake lever, the force goes into the pads and clamps the rims. Because of this, the housing becomes less stiff, and it affects the braking quality. Some of it, however, is lost and received by the cable housing when it compresses.
You can sheath your cable housing in nylon tubes. Using pre-lubed housing will do great also. Of course, keeping it clean will make your cable housing last longer. And if you find the cable fraying, replace it at once.
Compatibility
As a rider, you have to know your bike well. Carbon and alloy rims have a particular and fitting brake pad. So better check first what type of rims you have. The bolts are also a consideration; they may be too thick or small. Some pads are also too thick that it becomes too stiff. Better yet, ask for assistance if you're not sure yet.
---
Frequently Asked Questions
Which brake pads last longer, ceramic or metallic?
Ceramic brake pads usually last longer than metallic brake pads. They are also quieter. Note, however, that they cost more than the metallic counterpart.
Performance-wise, metallic brake pads offer better braking in a broad range of conditions and temperatures.
Do bike brake pads matter?
Though you find brake pads cheap, they play an essential role in making sure you have a safe and swift stop. Without these brake pads, your brakes will not work correctly. And since they are at a low cost, you can change them regularly for an assured and safe break.
---
Conclusion
Safety and great control are what we want as we enjoy our rides, whether in dry or wet conditions. And brake pads perform significantly in making this possible.
If you're still thinking about which pads to pick, we recommend you try Swisstop Flashpro Brake Pads for aluminum rims if you have alloy rims. It offers excellent brake modulation, so you need not apply great pressure.
If you have carbon rims instead, we recommend Swisstop Flashpro Brake Pads for carbon rims. Noise will not bother you when you brake, plus the asymmetrical grooves mop water, so you still have an excellent brake system in wet conditions.
Have a fun ride!